Enroll in online creative writing courses with Writers.com, and take the next step on your writing journey with support from our award-winning instructors and welcoming community.
You'll get regular instructor feedback on your work, ongoing collaboration with other committed writers, and a nourishing and supportive course structure.
Learn from published authors who have spent decades perfecting their craft, and are dedicated to supporting you and your work. Don't miss out: find the online writing course for you today!
Online Writing Course Schedule
December
Tales From The Memory Palace: 6 to 250 Word Memoirs
With
December 1, 2021
$235 | 4 Weeks
If you want to be an in demand storyteller in the digital age, you need to get in, get out and get going. In this "short" four-week memoir writing adventure, you'll learn to scope out, swoop down and snatch up important memories from your life then speed write them into miniature masterpieces.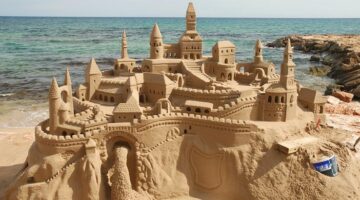 (Live Workshop) Dream Writing
With
December 9, 2021
$89 | Single-Day Webinar
NEW!
7:00 PM-10:00 PM Eastern time
Video-Based
How can writers harness the power of dreams? Let your slumber supercharge your creativity in this three hour dream writing workshop.

Fundamentals of Travel Writing
With
December 22, 2021
$395 | 8 Weeks
NEW!
Text-Based
Take to the skies in this online travel writing course. We'll discuss the market, different types of travel writing, and pitching your piece!

Writing for Children: Create A Picture Book!
With
December 29, 2021
$330 | 6 Weeks
Picture books have changed greatly over the last few decades, and the market is wide open for fresh ideas. Join us in this six-week intensive where we'll take that idea of yours and turn it into a manuscript!

January
Starting to Write
With
January 5, 2022
$395 | 8 Weeks
For those who want to kick start their writing into high gear.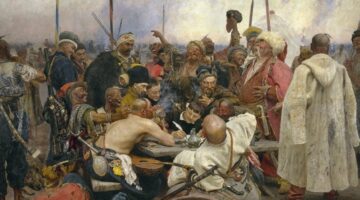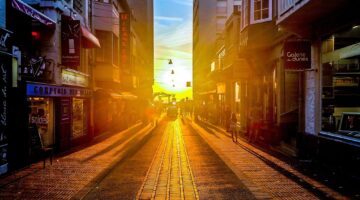 Write Your Novel! The Workshop With Jack
With
January 5, 2022
$460 | 10 Weeks
Text-Based
Get a good start on a novel in just ten weeks, or revise a novel you've already written. Free your imagination, move steadily ahead and count the pages!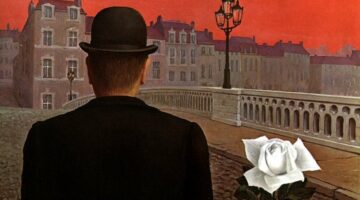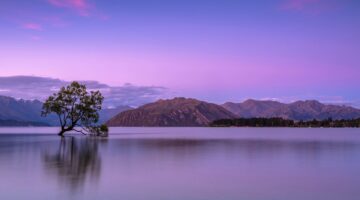 Crafting the Poetry Novel for Young Adults
With
January 12, 2022
$300 | 5 Weeks
Even if you've never written poetry before, you can begin the rewarding process of crafting a poetry novel for Young Adults. Is there a market for novels written in verse? Are they well received? Yes, there is, and yes, they are!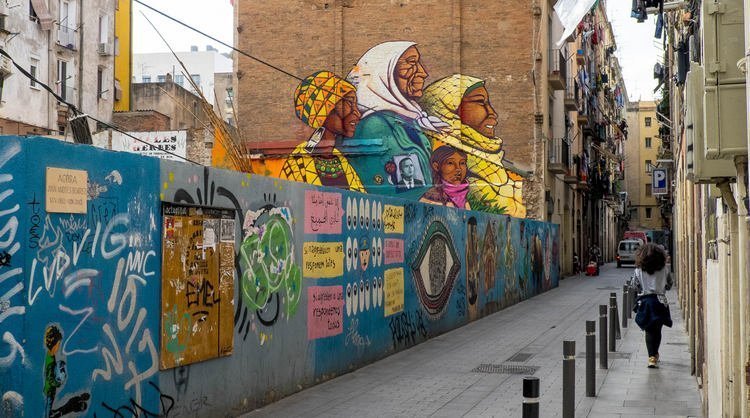 Flash Fiction: Writing the Short-Short Story
With
January 12, 2022
$460 | 10 Weeks
Write 1–3-page flash fiction in this online course with Barbara Henning, drawing on classic, poetic & experimental elements. Read the form's masters.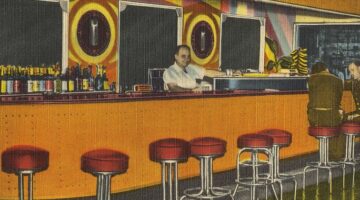 Mastering the Elements of Fiction
With
January 12, 2022
$460 | 10 Weeks
In this course, you'll work with the basic elements of fiction–the fundamentals that drive the story and determine the quality of the work.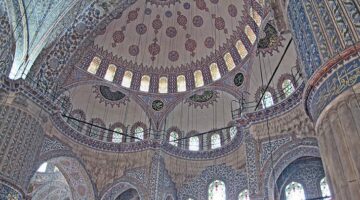 Writing with Tarot
With
January 12, 2022
$395 | 8 Weeks
Jump-start your creative juices, and explore a world of divination, symbolism, and imagery right at your fingertips: learn short story and novel writing through Tarot.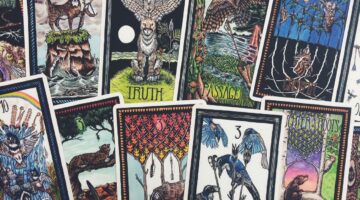 The Ongoing Fiction Workshop
With
January 19, 2022
$460 | 10 Weeks
Many students have attended this 10-week online fiction workshop with Shelley Singer multiple times, completed novels, and come back to finish more books.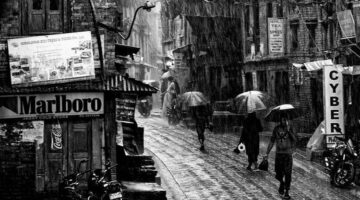 (Live Workshop) Writing Beginnings and Endings
With
January 20, 2022
$89 | Single-Day Webinar
NEW!
7:00 PM-9:30 PM Eastern time
Video-Based
How do you write a story that's compelling to start and satisfying to finish? Sarah Aronson explains in this comprehensive one-day workshop.

Building a Career as a Literary Artist
With
January 26, 2022
$330 | 6 Weeks
Not sure how to start building a literary career? By the end of this course, you'll have tackled the author's bio, C.V., LinkedIn, and more!

Plot Your Novel
With
January 26, 2022
$395 | 8 Weeks
Over eight weeks, you'll develop a solid basis in the fictional elements—protagonist, setting, secondary characters, point of view, plot, and theme—while you develop the outline of your novel. You'll receive feedback at all stages from your fellow writers and your instructor.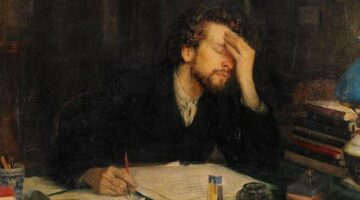 February
The Watching Eye/Thinking Mind: Writing Flash Fiction
With
February 2, 2022
$395 | 8 Weeks
Text-Based
Poet and Novelist, Barbara Henning offers this eight-week online workshop, writing tiny fictions while experimenting with first and third person points of view and analyzing how point of view affects the craft of fiction writing. There is no pre-requisite. Barbara will offer practical instruction and assignments, suggestions for revision, as well as lectures and and articles.

Writing Autobiographical Fiction
With
February 9, 2022
$395 | 8 Weeks
Text-Based
Learn to depart from "what really happened," and write compelling fiction from your own life experiences.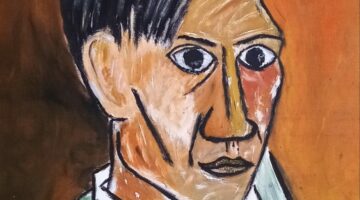 Unscheduled Courses
These online writing classes don't currently have a next session on our calendar, but will soon. If you see a course you're interested in, use the "I'm Interested" button to let us know, and we'll follow up with you when the course is on our calendar next.
Want to reach us or our instructors with questions about our online writing courses? Contact us at writers@writers.com, or visit the contact form.
---
---
---
---
---
---
---
---
---
---
---
---
---
---
---
---
---
---
---
---
---
---
---
---
---
---
---
---
---
---
---
---
---
---
---
---
---
---
---
---
---
---
---
---
---
---
---
---
---
---
---
---
---
---
---
---
---
---
---
---
---
---
---
---
---
---
---
---
---
---
---
---
---
---
---
---
---
---
---
---
---
---
---
---
Private-Only Courses
These courses are offered only privately one-to-one between you and the instructor, not in a group setting. You can register at any time. See our Private Courses page for registration details.
---
About Our Online Writing Courses
We've been offering writing classes online since 1995 to all kinds of students. Whether you're completely new to the Internet (back then, everyone was) or more experienced learning online, our writing courses will be a great fit for you.
Online Course Platform
We offer our classes through an online course platform called PowerSchool. It's designed to be simple and usable for people without a technical background. You'll be sent instructions for joining your class in PowerSchool on the day it begins.
Weekly Assignments
Most classes are structured around weekly assignments: once each week, the teacher emails or posts a lecture to the list that includes a writing assignment, and the students complete the assignment and send it to the list. This means that the teacher and all students in the class see all completed assignments.
The instructor writes his or her feedback on the assignment and sends it back to the list, and students are encouraged to offer feedback on each others' work.
Additionally, some classes are set up as workshops, and are organized around feedback on student manuscripts.
There are no specific times that you must be online. This allows you to work on the class material at your convenience: it's the ideal way to take a class.
Class Discussion and Connection
The list also hosts class discussions about lessons, assignments, and writing in general. The more interaction among students, the more valuable and enjoyable the class. We offer guidelines to keep dialogue supportive and beneficial, and no negative or abusive behavior is allowed.
Writing can be a lonely pursuit, and it's often difficult for writers to make contact with each other. Part of our reason for being here is to change that. We encourage class members to develop ongoing correspondence in which they can share their work. Often a sense of community forms, and some groups have continued to work together long after the class is over.
With the odd "anonymous intimacy" of the Internet, it's easier to take chances in your writing, and to be honest and thoughtful in your criticism of others' writing. First-time students in our online writing courses are often surprised how much they learn, and how much they enjoy the experience.
If you have further questions, browse the Writers.com FAQ.
What Sets Our Online Writing Courses Apart
At Writers.com, we have 25 years of experience offering the best writing classes online. Many elements set our courses apart:
Our instructors are gifted, experienced teachers who are writers themselves. They also care about their students and the progress they make. Any good "school" or workshop can teach you the craft of writing; we offer personal attention and inspiration as well.
Each instructor develops his or her own courses. Unlike other online writing schools, we have no prepared, prepackaged classes randomly taught by just anyone who has the time to teach it. You know exactly who your teacher will be before you ever register, and you'll receive feedback from that teacher on your writing.
We accept a maximum of 12 students per class in most classes. You will never be a face in the crowd in a Writers.com class.
We take your work seriously, but we also have fun. Some of our classes are rigorous and intense. If you want to be a professional writer, you need a tough, but supportive, environment. We have that. But we also offer other classes that are a chance to experiment, learn for the sheer joy of learning, explore new ideas, and discover new pathways.
Our classes fit into your daily life – no matter what time zone you are in.
If you are able to visit websites, you can participate fully in our classes. The course software is simple to learn and designed for learners of all kinds across the globe.
Writers.com is operated by a small, dedicated staff of human beings who genuinely want to help you meet your writing goals. Having a technical problem, or finding that a course isn't the right fit for you? Contact us and we'll work it out, person-to-person.
Join one of our writing courses, and experience the Writers.com difference for yourself!
Our Online Writing Class Format in Detail
Most of our courses take place on an online learning platform called PowerSchool Learning. We also offer some workshop-style courses through Zoom, which will be clearly marked in the course description. The details below are for our PowerSchool-based courses.
When you enroll in one of our online writing classes, we'll send an email confirming your participation. On the start date of the workshop, your instructor will send a welcome letter explaining how to access the PowerSchool classroom.
You'll access the entire course within PowerSchool, including:
Reading lectures
Starting or joining discussions
Submitting assignments each week
Commenting on other students' work
Receiving direct weekly feedback on your work from the instructor
When the course wraps up, we'll send you a questionnaire about your experience in the course.
You won't need to be online at a particular time or day. In general, you should plan to check in with the course at least a few times each week.
Thousands of our alumni have returned to study with us again, and some have been with us since the beginning in 1995. We hope you'll become part of the Writers.com community, too.
Questions about our online writing courses, our community, or anything else? Email us at writers@writers.com, please!