Word Flashes & Eye Snapshots: Sketching Your Life Awake
with Marc Olmsted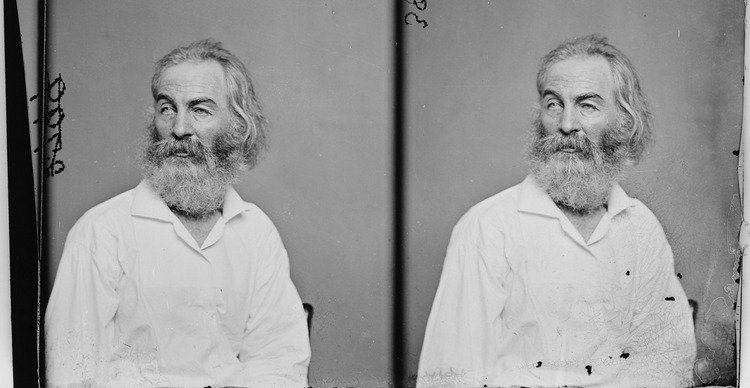 April 10, 2019 | 8 Weeks |
$495.00
For poets, novelists, flash writers, essayists and memoirists.  For any writer who wants to root their writing in vision and their vision in the body.
Allen Ginsberg taught Marc Olmsted how to write poetry and Marc is passing on what he learned, contributing to a lineage that stretches back through Ginsberg to Walt Whitman.
Sketching is Jack Kerouac's term for recording images seen and the associations and memories they invoke with a snapshot-like technique of minute particulars and attention to the words that convey them precisely rather than with "editorial" language (generalities of object and emotion).
Sketching can be done in fiction, journal or poetry. Its form is primarily prose, but is easily adapted to poetry by breaking the line if one chooses. Sketching has a strong, vital application in modern "flash" (brief) fiction and non-fiction. The class aims more toward process than form. So you can use verse, prose poems, flash – maybe also journal entries, letters, scribbles on napkins, letters? Welcome – poets, fiction writers and journal keepers – Word people all!
What winds up happening in paying attention to the "haiku moments" of our existence is a rediscovery of our world with a sense of wonder. By this appreciation without grasping, we come awake in the sacred, present already in the details and images of our lives but generally lost through inattention. We develop a stronger presence and grow new eyes and ears. And, like all great poets and writers, we root of our words in our bodies and senses as well as our spirits.
Marc had such a nice balance of amplifying my strengths and giving me the confidence as a beginner, while gradually providing concrete feedback and areas of improvement. I really appreciated this approach.
—Brenda Umana
Course Syllabus
Week One: Snapshots
Some selections of Ginsberg's American Sentences and haiku.
Assignment: take some eyeball snapshots, either in haiku or word "sketch" of inner and outer "scenery."
Week Two: Eye & the Haiku
Kerouac said, "Don't think of words when you stop but to see picture better." Snapshot poetics. Excerpts from Williams, Whalen, Basho, Richard Wright, Kerouac, Pound, di Prima, Ginsberg, the 6th Dalai Lama and Ikkyu, with discussion.
Assignment: Here's a Ginsberg exercise: "Stop in tracks once a day, take account of sky, ground & self, write three verses haiku."
Week Three: Transforming into Sketching
Excerpts from Pound, Snyder, Kerouac and Burroughs with discussion.
Assignment: Try using "sketching" in capturing day-to-day life and/or nightworld dreams. Really think of it like literally sketching – you are trying to work primarily with images, sounds, smells, and sensations of skin and taste. Avoid "editorial language" or judgment of any kind. No need to comment or be clever or literary.
Week Four: Books of Sketches, Haiku Bones, Books of Dreams
Kerouac's Book of Sketches and Book of Haikus were both published after his death, although many of his scattered haiku appeared in other publications. Sketches is exactly that, "Written On the Little Pages in the Notebooks I Carried in My Breast Pocket 1952 Summer to 1954 December." The haiku speak for themselves.
Assignment: Given these new influences, continue sketching in whatever direction best suits you.
Week Five: Re-vision
What is the place of revision in a poetics that celebrates "first thought" and spontaneity? How did a master like Ginsberg go about it? Samples of my own work before and after Ginsberg's critique. Discussion.
Assignment: Editing your poems based on samples and suggestions.
Week Six: Flashes of Ecology
Interdependence. All sentient beings have been your kitten. Ginsberg's Wales Visitation.
Assignment: Write the most panoramic inclusive poem you can; include as many details of your immediate experience. What is living in front of your eyes? In your body? What's there you can't see?
Week Seven: Flashing on Death
What happens? One of the greatest itches and subjects of literature. Ginsberg's Kaddish, On Neal's Ashes, Death and Fame, On Cremation of Chogyam Trungpa, Vidyadhara, "What would you do if you lost it?"
Assignment: Write a poem like you're on your deathbed. Who and what do you want to tell?
Week Eight: Sending It Out
The manuscript, the chapbook, the webzine.
Assignment: Send it out to the various places listed, including one "impossibility" of your choice. (American Poetry Review, etc.)
---
Student Feedback for Marc Olmsted:
One of my pieces was published today for poetry month in Sensitive Skin Magazine. Marc has been a wonderful teacher. I want to thank you for the Writers.com program. It is still the best out there. Kelly Cowan
Marc is fantastic! He takes time to read each writer's work and provide meaningful, concrete feedback with tips and suggestions to strengthen the writing. The readings and exercises stimulated and provoked my muse, and I'm pleased with the poems produced and revised in his course. Will definitely look for more classes with this teacher! Kaecey McCormick
Assignments and readings all new for me, motivating, unsettling in good ways. Marc helped me show not tell, write down first thoughts, editing is mostly deleting later. He gave me confidence to submit a poem, pending now. This is my second course with Marc Olmsted, and I highly recommend him. Joseph Caperna
Marc is incredibly kind and insightful. He values his students and tales their work seriously. I was shocked by how much I observed my writing grow in only four weeks. Tamara Kreutz
This course was just the right length and time commitment. 4 weeks with easy exercises to get into and great feedback from Marc, the teacher, along with peers. It warmed me up to get into writing and feel more confident about my work as a poet. Farheen Haq
I've taken two of Marc's classes now and I intend to take more. He is a very insightful teacher with thoughtful guidance. He helped me work through a rewrite and I got my poem published. Shirley Obitz
The assignments were wonderful - just the thing to shake me out of habitual ways of thinking and writing and inject my work with new energy and inspiration. Marc was excellent – very encouraging. Just the right amount of positive feedback and helpful suggestions for improvement. Moira Logan
Writing Mindfulness was an extremely engaging course. Assignments were challenging yet fun. Feedback - by both Marc and fellow students - offered gentle learning nudges. In just one short month, a strong community of poets was formed. Marc created a safe and creative learning environment. He was an on-going presence, providing constant feedback and encouragement. I will definitely take more Writers.com courses. Patti Croop
Marc is an excellent teacher who truly engages with his students. His critiques are thoughtful and helpful. I hope to take a class from him in the future. Sharon O'Toole
Marc Olmsted was a terrific and inspiring teacher. His genuine love for poetry is clear. The material he shared to explain poetic approaches were unique, interesting and well researched. His critiques were thorough, kind and supportive. It was a very free environment in his class and I felt encouraged to let the poet in me loose to work and play. Marc's insights to everyone's posts were helpful and on point. I really could see he cared about what we were writing. Moe Phillips
Marc had such a nice balance of amplifying my strengths and giving me the confidence as a beginner, while gradually providing concrete feedback and areas of improvement. I really appreciated this approach. Brenda Umana
Marc's lectures are insightful and inspiring, and they clearly urge the student to the jumping-off point: writing poems. His mindful readings are spot-on, and he always includes sensitive suggestions for possible improvement. Marc's insightful comments reminded me of elements of my writing that I'd let slip over the years, and for that I'm grateful and newly inspired. He also pointed us to an online publisher to submit our work. Chris Parmentier
Marc enters the classroom like a wonderful guru full of insightful comments, positive encouragement and sense of humor. He is the Beat Zen master of poetry instruction. Peter Bauman
Marc's direct feedback was positive, made sense, and was very helpful. He created a safe space with a nice balance of freedom and structure. The whole group was excellent and fun to spend four weeks getting to know. I finished the course motivated and inspired. Thanks Marc! Lori McDonald
In the beginning I was a bit overwhelmed but I thought [Marc's] attentiveness and willingness to understand and really go the extra mile with each student was quite extraordinary. I felt he took an interest in each student in a very profound way and made an effort to come to grips with the strengths and weaknesses of each one in a way that was encouraging, supportive, and honest. I think Marc Olmsted is an excellent mentor with a rare ability to create a space for building on and expanding individual consciousness and expression. Melody Emmett
Marc's lectures and assignments are creative and stimulating. He was prompt with his responses to my poems, he seemed to read them carefully and he understood them well. His critiques helped me revise my work and develop my abilities as a writer. Parnel Wickham
I am happily going back to Marc's class from time to time as long as he offers them - even if the assignment material is the same. Marc is my muse. Miho Kinnas
I'd like to say that Marc really made me feel like I could write poetry, something I never would have imagined I had the talent to do. And because of this realization I feel like I found the 'right' form of writing, genre?, that I am comfortable in and it makes me want to keep writing. That's a great thing for a teacher to do, I think! Jeannie Pasch
I love Writers.com. Marc's lectures were very detailed and informative and I enjoyed them. His assignments were very specific. I learned to pay attention to detail in my writing and also grounding my writing, which is really what the class was all about I think. I learned to be patient when writing and also how to revise, especially when to stop. Marc's lessons and mentoring have translated to my other writing as well. I'm not sure how he did it (maybe it was magic), but I have produced so many quality poems during those 10 weeks that I have material to send off for quite a while. I have also been published twice already, and was published within three weeks from my very first submission. That was the other thing I liked about Marc's class, we sent our work out. He showed us how to do it, and that was the push that I needed. I took my first class in September and then Marc's, it has made all the difference in my life. So Thank You to all of you. I feel that Writers.com really does care about their students. Thanks. Susan Furst
When I sat down today to write I realized that what I had learned in Marc's "path poets path" had really made a difference in my approach to poetry and to my perception of what is "correct". I then reread Marc's lectures. I think part of what he was saying is that don't be confined by what I see others do and to the form of the past, Just be true to my own voice. The rest will follow. Good advice. Mike Karpinski
The lessons were excellent, as were the writing prompts each week. I would definitely recommend this class to anyone even thinking about writing poetry. Jill Thompson
Marc Olmsted was the best! I love his style of writing and I learned so much in the 8 weeks with him. Kathy Joseph
I wanted to let you know that I just wrapped "The Poet's Path" class with Marc Olmstead. It was an amazing experience! I had no idea to expect from a poetry class, but it was a truly rich experience. Marc provided us with simple tools and deep reflections along the way; it was almost like following a trail of breadcrumbs and before we knew it, we arrived at a place where we were creating/recognizing poetry. I hope to take a follow up class with Marc in the near future. Even though I do not fancy myself a poet, I think the experience of the class has added a great dimension to my every day writing. Marc is an inspiration. Arnie Doyle
Marc Olmsted's wonderful Poet's Path takes aspiring poets from inspiration to submission. Along the way, he explores the nature and purpose of poetry, and he offers a variety of techniques for revising, condensing, and collaborating. Marc treats his students like colleagues and carefully considers every line of every piece submitted in class. He helped me find the heart of several poems. I frequently recommend your classes to friends and colleagues, and I plan to return to Writers.com. Ashley Walker
I thought the class content/ lessons and assignments were great. They were educational, fun to do, and easy to manage each week. The lectures were excellent. I keep going back to them for insight. ...Marc was just great. He replied to everyone's assignment- and even followed up regarding questions. He knows his stuff! I recommend Marc's class to friends. Every time I talk about the class I light up with a smile. Writers.com is an excellent resource for anyone wanting to practice the art of writing. Top notch educators, lectures, assignments, and top notch class mates. I will continue to take these university level writing classes Writers.com offers. Laura Barrick
Marc is an amazing teacher. I loved the way he would edit our work to just those few necessary words. He encouraged everyone to keep writing even when we didn't have time or thought we didn't have much to say... I'm actually going to re-take this class because there was so much there and I want to keep the momentum going. It's not just about the writing either. I'm feeling a little shy about this but the class actually changed me...opened up something in me that wasn't open before... Getting stuff published on the poetry superhighway was a neat thing. Cyndry Krey
Prior to Marc's class I had never written any type of poetry and did not know what to expect. Because of my inexperience, the first few poems that I submitted were awful because I was trying to be profound and write like I thought poetry should be written. However, Marc was very patient and did an excellent job of encouraging me to just write about everyday life experiences in the moment. Once I started writing about the moment and stopped trying to be profound, I started looking forward to the writing assignments. By the end of the class I was able to take some of my writing and form them into poems that were meaningful to me. This growth felt huge. This growth was due to Marc's patience and guidance. I would encourage others to take his class. Bruce Pickens
Marc takes an objectivist approach to his lectures which are delicately draped in poetic lineage, finally picked quotes and excerpts, and wild the out-of-the-box assignments. After finishing both Writing Kerouac/Sitting Buddha and Mind Breaths, I can candidly say that the experience has transformed my love and play for poetry but also has reprogrammed (in a good way) the way I look at literature and life. My mind was stretched in different ways by Marc's clear comments [and] also through lively in-class discussions. It is the perfect class for any poet or student looking to refine their knowledge... I could not be more pleased. It was just an added bonus to have a few poems published at the end of the course. Chaz Southard
I just wanted to write an email to express my appreciation to Writers.com. I just completed Marc Olmsted's "Write like Kerouac, Sit like Buddha"- it was an inspiring and productive 10 weeks. Olmsted served as a well of information and insight, sharing his personal experiences as a friend and student of Ginsberg, a student of buddhism and a practtitioner of spontaneous poetics! The weekly lectures and lessons were lucid, instructive and often, fun! His feedback on work submitted by the class always focused on finding the poem- sometimes through major editing suggestions- he seemed to nail it every time! Thanks! Genevieve Legacy
I think most of us were pretty clear on this with Marc - Stunningly good. In partcular, the lectures gave me content I could never have gotten elsewhere. I told everybody here about it. The assignments ... allowed us to have wide ranging discussions and get great feedback from Marc. ... Marc is a great poet and a great instructor. I have taken writing courses (though not online) and have gven them up because the one really good teacher I ever found passed away. The rest however never even came close to Marc. Very VERY good. I will definitely sign up for the January course with Marc...I appreciate what you have done here. Quality at a decent price. Thanks. David Tilley
I LOVED this class. I found my voice and the best way to express it. Marc's lectures were inspiring, thought provoking, and sometimes a kick in the rear. His direction and guidance fabulous. I can't wait to take his next class!! I've actually submitted work - and am now awaiting the responses! Peggy Bell
I was very happy with the class content. I mainly took the class for a "jumpstart", and the assignments were perfect in terms of the progression and the feedback... Marc is an excellent teacher... I've been "out of the loop" with writing for quite a while, and I took this class in order to re-ignite the spark. Although I'm absolutely certain that he could have (severely!) criticized my poems, Marc was nothing but encouraging, helpful, and positive. I really appreciated his thoughts and feedback! I would definitely be interested in taking another one of his classes if he were to teach again. Marisa Borders
I took the course with the intention of bettering my understanding of the Beat generation, their aesthetic, the way in which they practiced writing. The class did exactly this. Marc has an intimate understanding of the Beats and practices their principles in his own writing. In addition, his last lecture made the daunting task of sending off material to likely publishers easy--a nice bonus for me! Lisa McCool-Grime
Marc is a very supportive instructor. I particularly liked that he responded to our writing regularly and promptly. It helped keep me connected. I very much liked the readings and the lessons that came from them. They helped me see a new way of looking at writing poetry in general and at my work in particular. The class helped free me of some of the roadblocks I had built up unawares. I plan to take Marc's other poetry class some time in the near future.   Cheri Ause
The class content was fantastic and the teacher rocks. One of the best I have ever had. Again five stars for Marc, Word Flashes, Writers.com etc.!!!!!!   Jana Mackin
Marc was funny, engaging, and very positive! I really enjoyed the content . The exercises got me to focus more, sketch more, loosen my grasp. I already have told others about your classes and have taken other classes! I love Writers.com. So supportive, so interesting, such great teachers. Thanks! Katherine Arnup
In Marc Olmsted's, Beginner Poetry, the lessons and assignments were direct, fun and open ended, providing both structure and freedom. As a beginner I felt safe(enough) to take chances, to express myself and to be playful! I have never been able to express myself comfortably in writing so this is new and I don't think another teacher or course would put me where I am right now. I plan to take your next course, Marc. You have been specific, inspiring, kind and generous in your lectures and feedback. My DEEPEST gratitude. Denise Sklar
I LOVED being in class with Marc Olmsted again! In fact the week class ended, I submitted three poems to Rick Lupert's Poetry Superhighway and two of them were published! I'm the Poet of Week for the week of January 17-23, 2011! This is my 6th or 7th class with Writers.com - and yes, I'll be taking another class soon. Peggy Nolan
I thoroughly enjoyed and appreciated the class content, progression through assignments and Marc's comments. He did a fantastic job with the lectures and the final lecture, "send it out" was as good of an argument for the purpose of art eg writing as I've ever heard. Great teacher. Very accessible. Very talented. Beautiful writing. I'd like to take another of Marc's courses.  Tim Wiegand
I think Marc is an excellent teacher. [He] always provided prompt and pointed feedback. The swiftness of his replies encouraged many students to revise and improve their work. I found the content, lessons, and assignments most satisfactory. By the end of the course, I felt equipped to continue writing in a variety of genres and styles. I would certainly recommend Marc's courses to a friend or peer. Angela Eward-Mangione 
It was a very well crafted course with great do-able assignments. I loved the angle and felt stimulated and enriched by the lectures. [Marc]was astute and responsive. I was very happy with the teaching. I have already recommended your classes to friends. Maren Bodenstein