Write Your Memoir in 12 Weeks
with Blaise Allysen Kearsley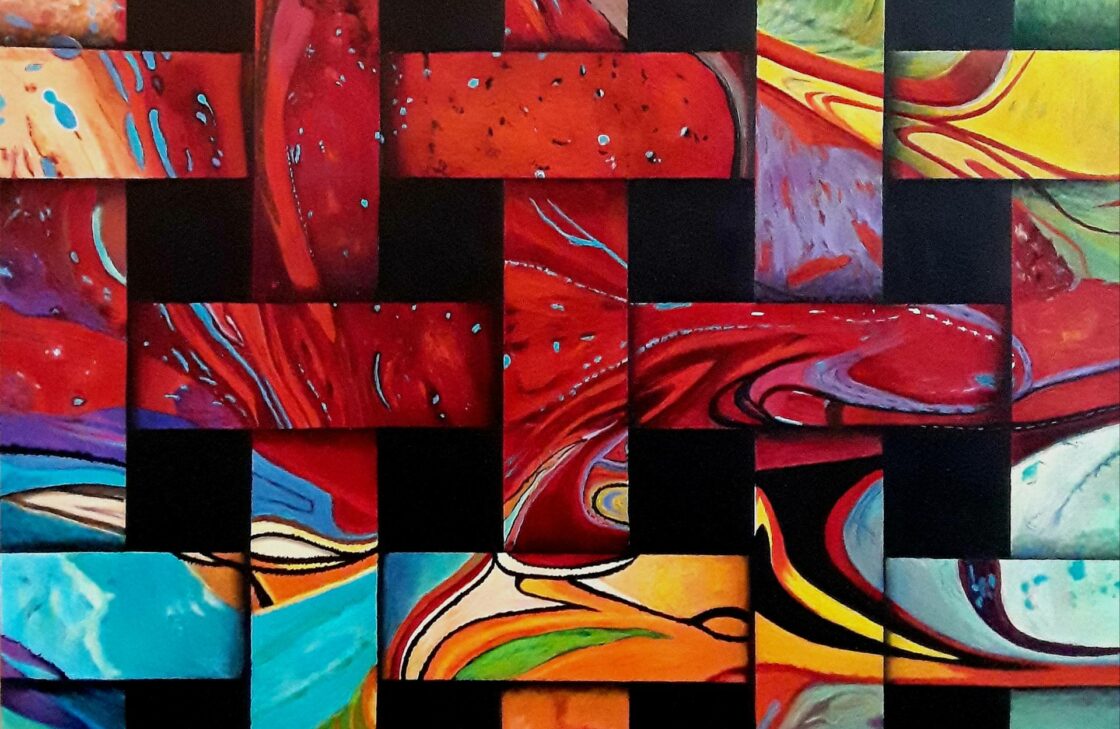 January 4, 2023 | 12 Weeks |
$695.00
Writing can be a solitary experience, but writing a full memoir takes energy, momentum, and moral support. It's hard to keep cranking away at what may feel like a neverending book project when no one is holding your feet to the fire and you're not sure what needs to be tackled next. So for 12 weeks, we will sort it out and push through together. Every week, to help light the way, you'll receive constructive feedback from me as well as from your peers. You'll walk away with a complete draft of a memoir you might not have even realized you had in you.
We'll start with the meaning of memoir. What have we come here to say and why is it important? We'll dig into the core elements of the book-length memoir, the tools needed to build a vital and vibrant story from beginning to end, in roughly 300 pages or 75,000 words. We'll also discuss philosophical approaches to memoir, to the psychic journey of narrative nonfiction, and to the act and art of writing itself.
This workshop is text-based and asynchronous. My written "lectures" and any prompts will be posted weekly. There will be no weekly online classes to attend, but there will be four virtual Zoom meetups throughout the course during which we'll check in, discuss current challenges, and have the opportunity to generate work in a silent 60 minute write-in. We'll look at memoir excerpts, short essays, and craft talks by Carmen Maria Machado, Kiese Laymon, Mary Karr, Alexander Chee, Eileen Myles, Vanessa Mártir, Scaachi Koul, Colson Whitehead, Deesha Philyaw, Samantha Irby, Sonja Livingston, Sven Birkerts, Jesús Colón, Gerald Walker, Jo Ann Beard, Hilary Mantel, and more. (Note that some of these readings could change.) You'll also keep a dedicated Book Log, Journal, or Notebook for your 12-week journey.
Please note: This course does not cover publishing.
Weekly Syllabus
Please note: the weekly readings are subject to change. In addition to the four Zoom calls listed in this syllabus, Blaise also hosts semi-regular silent write-ins in which writers are welcome to do quiet writing with each other over Zoom.
The Zoom meetings will be on Wednesdays during weeks 2, 5, 8 and 12, from 2:00 pm – 3:20 pm U.S. Eastern Time.
Week 1: Get Going
So many questions to consider. What do we talk about when we talk about memoir? What makes a good true story? How do we navigate the fallibility of memory and our ever changing perspectives? Can you identify not just what you're writing but why? And why you're writing it right now? You'll write at least 1,000-2,000 words every day this week. Any words. Start anywhere. Just get going. You'll begin a dedicated notebook and use it at the end of each writing day or block for tracking thoughts, problems, ideas, research notes, and any decisions you made along the way. Submit 2,000 words for instructor and peer feedback.
Optional readings: Barrie Jean Borich, "What is Creative Nonfiction?"; Mary Karr, The Art of Memoir; Samantha Irby, Wow, No Thank You
Week 2: Story + Situation
Write 1,000-2,000 words per day this week, looking for elements of internal and external conflict, and what Vivian Gornick calls "the story and the situation." We'll examine what she means, of course. Our first virtual meetup is this week too. There will be a one-hour silent Zoom writing session (optional) and a prompt (also optional) to help identify and unpack story and situation. Track thoughts, problems, ideas, research notes, and any decisions you made along the way. Submit 2,000 words for instructor and peer feedback.
Optional reading: Jesús Colón, "Little Things are Big"; Vivian Gornick, The Story and The Situation; Lauren Slater, Lying
Zoom session 1 (1 hour 20 minutes).
Week 3: Real People, Real Characters
How do we translate the real people in our lives to real characters? What will make them come alive? How do we draw them (and ourselves) in a balanced, multi-dimensional way? Write 1,000-2,000 words per day focusing on character development. You'll also try writing a profile, bio, or obit for each of your primary characters. Track problems, ideas, research, and any decisions you made. Submit 2,000 words.
Optional reading: Lidia Yuknavitch, "The Time I Snuck Into Ken Kesey's Fiction Class"; James McBride, The Color of Water; Augusten Burroughs, Running with Scissors
Week 4: Scene + Structure
Write 1,000-2,000 words a day paying close attention to structures that emerge, scenes that call out to you, plot points that need to be covered. Is there forward momentum? Causality? Coherent transitions? Are scenes in their right place? Does every scene reveal something crucial about the characters and the story you're trying to tell? You'll do one of my favorite plot points exercises this week, keep up with your notebook, and submit 2,000 words.
Optional reading: Blaise Allysen Kearsley, "The Story of My Father's Hands"; Darin Strauss, Half a Life; Sonja Livingston, Ghostbread
Week 5: The Sound of You
Second virtual meetup with an optional one-hour silent writing session and prompts related to voice and point of view. Write 1,000-2,000 words per day this week and consider: How would you describe the sound of your voice? What tools do you need to convey who you are on the page and which part(s) of you and only you can tell this story? Have you found the point of view that serves the story best? Is there a distinction between the voice of the author and the voice of the protagonist? Keep up with your notebook. Submit 2000 words for feedback.
Optional Reading: Michelle Zauner, Crying in H Mart; Nick Flynn, Another Bullshit Night in Suck City; Joan Didion, The Year of Magical Thinking
Zoom session 2 (1 hour 20 minutes).
Week 6: Cultivating a Writing Practice
We're halfway through! We'll turn to writers like Walter Mosley, Annie Dillard, Steven Dunn, and Joe Brainard to keep us going. How do we keep showing up for ourselves, for our stories, and the people affected by them? How do we fully immerse ourselves in the art of writing and the craft of memoir? This week your 1,000-2,000 words per day will dig deeper into memory and the weird ways recall works (or doesn't work) in the brain. Utilize your notebook. Submit 2000 words.
Optinal Reading: Walter Mosley, "For Authors, Fragile Ideas Need Loving Every Day"; Annie Dillard, "Write Til You Drop"; Joe Brainard, I Remember
Week 7: Close Focus + Telling Details
Jumping off of memory work from last week, you'll keep relentless watch on your balance of showing and telling, use of close focus description and telling details, sense activation, somatic response, and visceral reverb. What does language allow the reader to see and feel?
Optional Reading: Jo Ann Beard, "Fourth State of Matter"; Katie Cunningham, "I Didn't Know What to Wear to My Brother's Funeral"; Richard Wright, Black Boy
Week 8: In Space + Time
Third virtual meetup with a voluntary one-hour silent writing session and an optional Memory Map prompt to conjure up all things setting. What purpose does the setting serve in your narrative? How do the characters move through time and space? How do you navigate real geographical elements and manipulate multiple timelines? Where on earth are we? Write 1,000-2,000 words with particular attention to sense of place.
Optional Reading: Colson Whitehead, "Lost and Found"; Sven Birkerts, Time in the Art of the Memoir; Carmen Maria Machado, In The Dream House
Zoom session 3 (1 hour 20 minutes).
Week 9: Inside / Outside Story
By now we surely know why this story is important to us. But why would anyone else want to read it? Who is our audience? Who are we writing to and what are the larger cultural, historical, societal implications of our own experience? Consider the possibility of new directions, broader horizons, and open territory.
Optional reading: Scaachi Koul, One Day None of This Will Matter; Stephanie Grant, Disgust; Etgar Keret, The Seven Good Years
Week 10: Beginnings + Endings
Look for new clues about possible beginnings and / or endings. What elements of the craft will you use for an opening hook? A closing echo? What does your beginning need to reveal? What does your ending need to address?
Optional reading: Gerald Walker, "The Mechanics of Being"; Joan Didion, "Goodbye to All That"; Nicole Chung, All You Can Ever Know
Week 11: Revision as an Act of Love (Part 1)
Big changes. Revising, revisiting, and reversing. How to be a ruthless editor. What do we look for? What do we let go of? How do we shake up the foundation? What will be left of the pieces? And why does Kiese Laymon insist that this often harrowing process is "an act of love"? You'll try some revision exercises on for size, keep up with your notebook, and submit 2,000 words for feedback.
Optional reading: Kiese Laymon, Heavy
Week 12: Revision as an Act of Love (Part 2)
The micro picture. What tools do you have in your arsenal for all the fine tuning, the precision, the polish? What questions are being asked of you now? This week will be our virtual meetup. We'll discuss the journey and the process. You'll shout out your wins, acknowledge how much you and your peers have accomplished, and share what you've learned. You'll identify your intentions going forward and how you'll manifest the work that's left to do, one step at a time.
Optional reading: Mary Karr, The Liars' Club
Zoom session 4 (1 hour 20 minutes).
Student Feedback for Blaise Allysen Kearsley:
"Blaise is a gifted teacher. Her class has been water in the desert for me."
"Blaise was really able to build a community on Zoom. This is an incredibly difficult thing to do, and she made it seem so easy."
"This is a fantastic format. The small class size ensures everyone gets ample time and submission opportunities. Blaise is such a skilled reader and editor, and her notes are always valuable. She offers wonderful perspectives, and assembles groups of writers with keen perspectives of their own. Highly recommend."
"What Blaise does is so specific and special. You can't find that in other workshops."
"I love that the readings center BIPOC, women, and LGBTQ voices. That has been an important and edifying element."
"During quarantine I had to show up for myself and others who counted on me, even when I felt like all I wanted to do was hide under my couch. Being part of this creative group of writers saved me."
"I feel so inspired, enriched, encouraged, and empowered in my writing practice. I've been sitting at my desk since we all logged off just feeling how full of gratitude my heart is—for you, the workshop, and the entire group."
"I genuinely looked forward to each week. The advice you gave sent me back out into the world with confidence and purpose."
"Submitting something for publication for the first time was one of my goals for our eight-week workshop and that gave me the push I needed to hit the send button. Everything this group taught me about specificity, vulnerability and vivid storytelling made a huge difference."