Finish Your Manuscript: Next-Level Picture Book Mentorship
with Kelly Bingham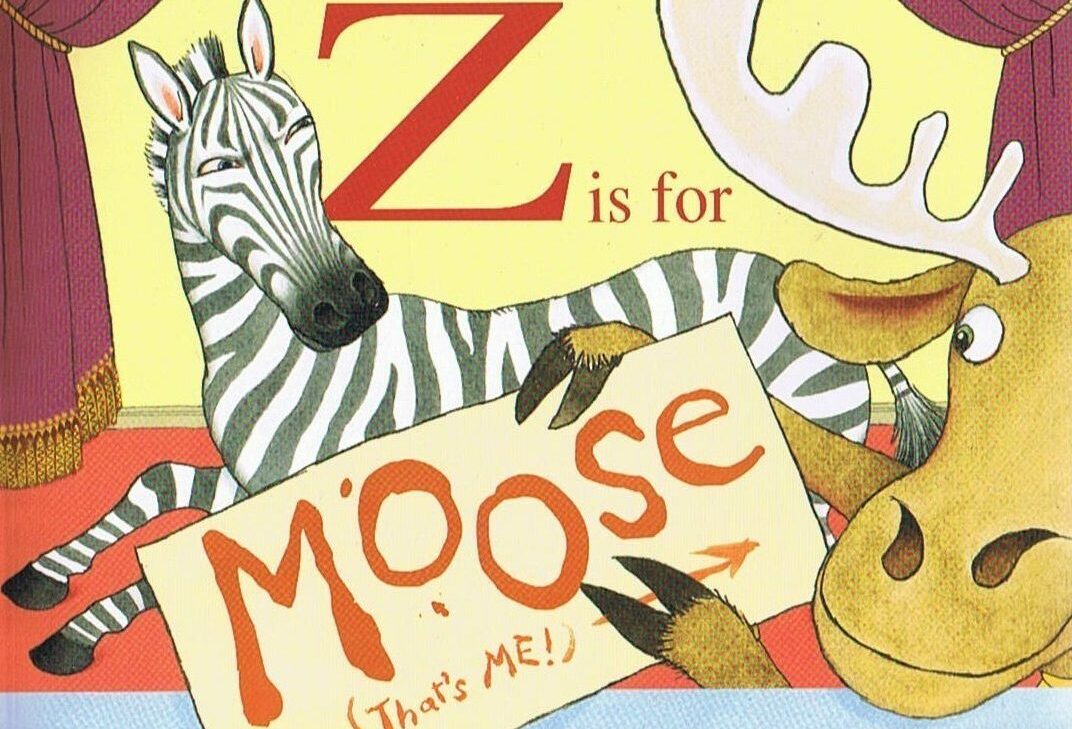 November 13, 2019 | 6 Weeks |
$415.00
Calling all picture book authors: Do you have a manuscript you'd like to finish up, polish, and send to an agent or editor? This workshop is for you! During this six week program, you will work closely one-on-one with Kelly to finalize, refine, and polish your picture book into a manuscript ready to submit for publication or representation. If you find there is a gap between crafting your book and making all those final adjustments to take it to the next level, you'll want to be part of this six-week workshop.
Led by Kelly Bingham, award-winning picture book author of Z is for Moose and Circle, Square, Moose, this workshop will be an opportunity to work with an author to meet your specific goals. Your goal might be to rework the structure of your book, further develop your protagonist, fine-tune your manuscript, or to get help writing a query letter or synopsis. If you would like to have a published author at your disposal to discuss your questions, concerns, or goals, and for mentorship and critique, this is the place for you. Rather than focusing on general lectures for all stages of writers, each week we will work directly to focus on you and your specific story.
Kelly is an excellent teacher. I felt encouraged and challenged every week, and I have a much better understanding of this genre because of her guidance.
—Barbara Santucci
Workshop Structure
The structure of the workshop will be as follows:
In week one, Kelly will read your manuscript, and you will communicate with Kelly privately to establish your goals for the following weeks. We will discuss how to best reach those goals and what series of steps may need to be taken. For the remaining weeks, you will send Kelly your rewriters and/or query letter drafts to critique. We will build off of that for the remainder of the course. Our goal will be to reach your goal, and to end class with a manuscript, query letter, and synopsis ready to send out.
You will also have the opportunity to build a writers community with your classmates! Each week, there will be a discussion forum available to all class participants, where you can share thoughts, comments, and build a community that will allow you to network, encourage and support each other. If you like, you can also form your own critique group with one another, to be utilized outside the workshop environment.
Sign up today and get that manuscript in the mail before the year is out!

---
Student Feedback for Kelly Bingham:
Kelly Bingham is the best teacher I have worked with. She is specific in her critiques. She is kind and patient. Young writers will learn a tremendous amount from Kelly. I feel very blessed to have found her. Wendy Carbo
This course FAR exceeded my expectations. It was my first time taking a writing class and the content of the course helped me to move forward on a project that has been sitting in the back of my mind for years. Kelly was quite simply PHENOMENAL—she was open, responsive, encouraging, and peppered her lively sense of humor through the critiques and lessons. Gwendolyn Robles
This course exceeded my expectations! I'm so glad I found it. Kelly was very generous with her feedback, offering many thoughtful suggestions and comments. Over 6 weeks, I completely restructured my manuscript with Kelly's help, and it is now a much stronger story. I've taken other picture book writing courses, but this course was by far the most helpful. Heather OConnor
I truly appreciated Kelly as a teacher. Her comments and suggestions were extremely helpful. The lessons were very informative and helpful as well. I am so glad I took this course. Ksenia Winnicki
This course was a great step-by-step instruction for someone like me who has never written a book. Kelly was great to work with, very knowledgeable and helpful. Jodi Tormey
Kelly is an excellent teacher. She is encouraging, thoughtful and so inspirational. I felt that she really worked with me on a close personal level, and her feedback was very helpful. The tutorials were very good, with lots of examples and clear key points. Joining this course with Kelly has given me much more confidence as a writer. Kathleen de Mengel
The teacher was very good. Kelly is patient and gave many excellent suggestions. She was also very responsive and thorough. Tobias Vogelstein
The course was well laid out and challenging. Kelly's lecture were well-crafted and packed with useful information. I had a great experience! Michele Noble
Really positive experience. Kelly was a wonderful teacher, with lots of guidance and positivity. Paula McEvenue
Kelly Bingham gave great editing advice, her lessons were chock full of information, and she was very pleasant and encouraging. I know my story is so much better because of this class and Kelly! Joan Jensen
An interesting class. Exceptionally organized. Lots of information and a caring knowledgeable teacher. Kelly ran a class that offered a wealth of knowledge, and was always supportive and willing to offer insights. I enjoyed the class immensely. Ariela Zucker
Kelly Bingham is very encouraging and positive. My writing improved and I received great comments, insight, and feel more confident about my story. Genevieve Bardwell
Great course, great experience–and all for a great price. Highly recommended. Meg Eden
Kelly was terrific as a teacher. Available, open, honest and also caring with her comments and feedback. Kelly was extremely helpful and willing and open to discuss her comments and lessons as well as the books on the reading list. The lessons were presented on time and her feedback by email and in the forums was terrific and timely. The course material was well-organized with many wonderful examples provided for each lesson. And a great reading list. Suzanne Purvis
Kelly is an excellent teacher. Her lectures were fabulous, and her approach was both professional and generous. I felt encouraged and challenged every week, and I have a much better understanding of this genre because of her guidance. Barbara Santucci
Kelly is so obviously an expert in her area. I loved her personable and positive approach to critique and feedback. This is a rigorous writing class. However, that's what I wanted. I really feel that I gained a lot of insight and skill during this time. I already have recommended these classes to friends. : ) Heather Woodward