Turn Up the Heat: How to Write Good Sex
with Jeanne De Vita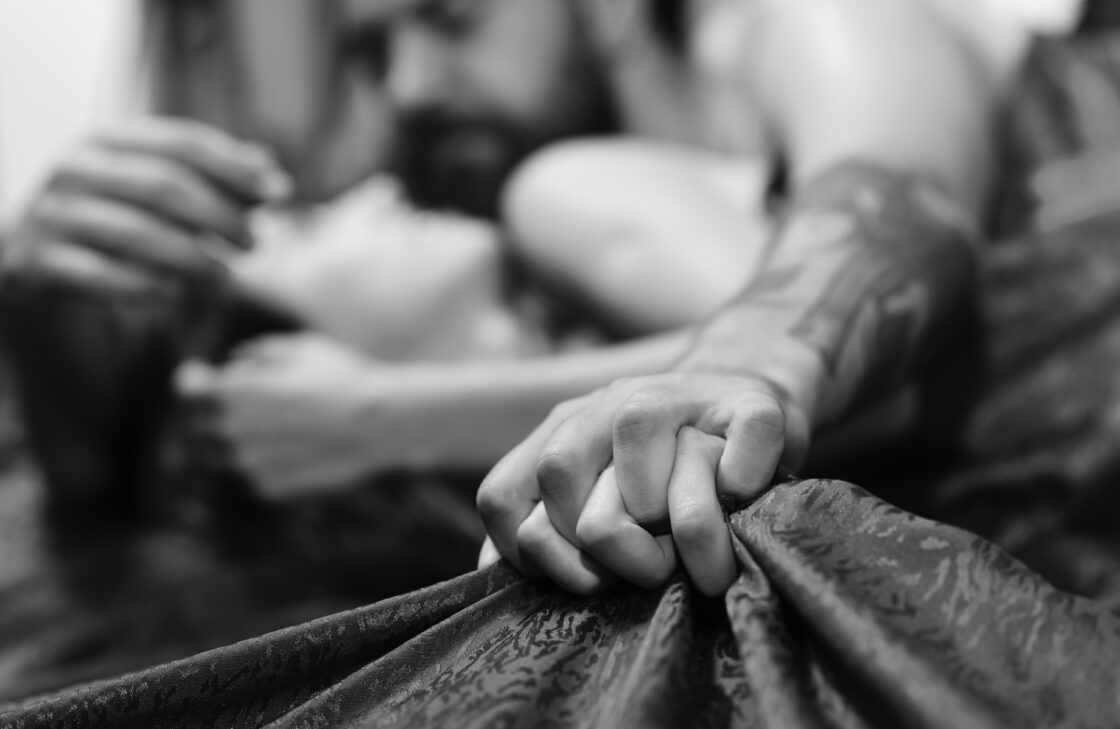 February 11, 2023 | 2 Single-Day Webinars |
$195.00
There's more than one way to rip a bodice.
A good sex scene is far more than just making sure the body parts are moving in the right places. Writing sex is challenging, and requires that we engage not only the senses but also the building blocks of powerful storytelling.
In this two-session webinar, you'll learn what makes an effective sex scene, no matter which genre you write.
Together we'll study examples ranging from sweet/wholesome "Hallmark" moments of intimacy through highly erotic sex scenes. We'll dissect the structure of each scene, and discuss topics critical to authors writing sex in any genre, including consent, protection, appropriate terminology, and sensitivity.
This course includes two two-hour discussion- and lecture-based Zoom webinars. You'll receive a writing assignment after the first session, and in the second session, you will give/receive feedback from both your peers and the instructor as well as roundtable best practices. Time will be available for Q & A, during which we can discuss individual issues. Breakout rooms will be provided for those who may wish to discuss "taboo" or "triggering" topics in a space that's safe for all attendees.
Learning and Writing Goals
By the end of this webinar, you will have learned and crafted:
The fundamentals of setting up, maintaining, and concluding a satisfying sex scene.
Creating the character tension and conflict which must be developed on the page prior to the intimate encounter, including relying on tropes to fully develop intimacy beats.
The role of the five senses in crafting intimate scenes.
A reading list of recommended works based on subgenre (YA, historical, "wholesome" intimacy, and high-heat erotic), as well as nonfiction books about human intimacy and writing sex that you can refer to long after you complete the course.
A functional chart that defines "heat level" for your genre.
Feedback of the strengths and areas of improvement for your first draft of a sex scene (length no fewer than 400 words, no longer than 900 words).
Course Boundaries
For the protection of all attendees, writers are respectfully advised that the following guidelines limit the types of sex scenes which may be workshopped in this course. Authors who have questions about these guidelines are asked to contact the instructor for approval/clarification of any topic/pairings about which you're uncertain.
In this workshop, you may not submit:
Content that includes non-consensual sexual encounters of any kind, including "dubious" consent, sexual assault, and trafficking of vulnerable characters
All characters must be at or above the age of consent, which for the purpose of this workshop is 18 years old (no exceptions)
No imbalanced power dynamic between a character under the age of 20 and an authority figure (no high school student and coach, although college student/professor relationships are acceptable as long as the student is over the age of 20)
All pairings, including gender, race, species (non-human characters i.e. monster/alien and human) are welcome and will be treated with respect and discretion.
Hateful (revenge sex) or hate directed at any group or person, including the participating authors, will not be permitted.
The instructor will take all reasonable steps to keep the webinar a safe space for all participants, but this course will address mature content and is recommended for authors over the age of 18.
Webinar One
This webinar runs on Zoom from 2:00 PM to 4:00 PM Eastern time. The tentative schedule is as follows:
15 minutes: Introductions and course objectives.
45 minutes: Discussion defining heat level, tropes that are specifically useful to writing intimate scenes, and the common vocabulary of terms we'll use for crafting an intimate scene.
30 minutes: Lecture on the critical topics authors writing erotic content face in the current publishing market (indie and trad)
15 minutes: The "journalistic" approach to developing a sex scene and the homework assignment (one part writing, one part research).
15 minutes: Q & A about the various aspects of writing sex and sexuality, the publishing market, triggers/content warnings, and other rules of the road or "bumpers."
Webinar Two
This webinar runs on Zoom from 2:00 PM to 4:00 PM Eastern time. The tentative schedule is as follows:
15 minutes: Recap of guidelines for acceptable content* for this workshop. Review of critique worksheet.
60 minutes: (approx. 5-10 mins per writer) Reading workshop submissions aloud/completion of peer assessment worksheet
30 minutes: Feedback provided by peers
15 minutes: Lessons learned/global impressions and takeaways, including a recommended reading list
Student Feedback for Jeanne De Vita:
Jeanne is a gushing fountain of knowledge. She has taught dozens of sold-out classes at our store and we get rave reviews from her students who come from all walks of life. Bea & Leah Koch, Owners, The Ripped Bodice Bookstore
Jeanne's knowledge of story structure and character make her an ideal developmental editor. She puts her heart into each project and is fully committed to making your story the best it can be. Helen Hardt, #1 NYT bestselling romance author
Jeanne De Vita is an excellent editor, writer, and developmental story advisor. I had the pleasure of working with her on many of my bestselling books. And I look forward to working with her on many more titles in the future! Audrey Carlan, #1 NYT bestselling romance author