Food Writing: Food-Focused Memoir
with Jennifer Billock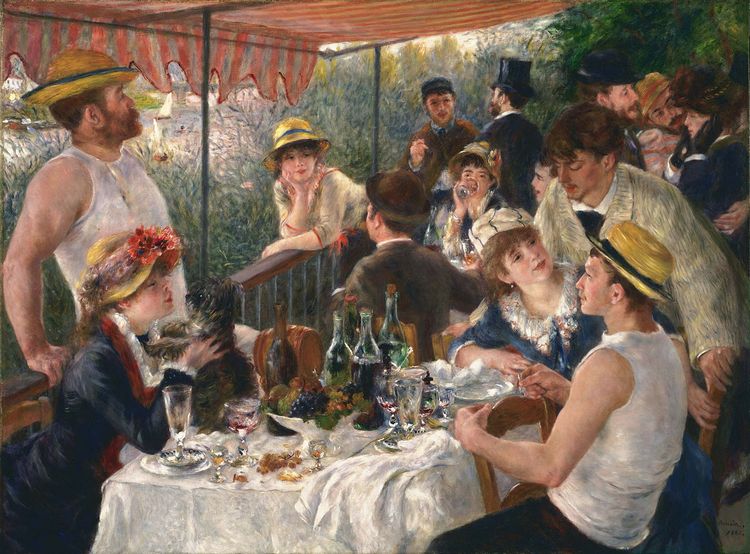 October 6, 2020 | 8 Weeks |
$495.00
Do you have a story to tell, one that only you could possibly recite? A personal, emotional tale that the world needs to hear? Then you probably have a memoir in you. This course, taught by award-winning writer Jennifer Billock, provides an opportunity to get that story out in the best way possible.
Memoir relies on personal experience and functions on a narrative arc. It's not an autobiography—a chronological recounting of a person's life from start to finish. Memoir is a much more engaging form of story telling. You draw the reader in with your experiences and lead them through a world of your design, because it revolves around your life.
The food we eat and enjoy tells volumes about our lives and experiences. Food memoir details that unique connection and allows others to look deeper into the way food has interacted with their life as well.
This eight-week class combines weekly writing workshops with readings. Each week includes a writing assignment. Class members are encouraged to participate in critiques of one another's work.
This was a great course! My writing improved quite a bit because of great feedback from the teacher and my peers.
—Marjorie Pettigrove
Course Objectives
You'll learn the basics of memoir writing with a focus on food and learn to tell a narrative, poignant story about a food-related moment in your life.
At the end of the course, you will have a fully written memoir piece ready to pitch for publication.
Food Memoir Course Outline
Each week includes suggest readings, all of which will be available on the web.
Unit 1: Introduction to Memoir; Finding Your Story
The first unit in this course will introduce you to memoir as a genre. Then we will discuss what makes a good memoir topic and brainstorm ways to find your story.
Assignment: Make a list of 3-5 potential memoir topics with a short synopsis of each.
Unit 2: A Discussion of Plot
First we will look at the role plot plays in successful memoirs. We will discuss what it is and why it's necessary, and explore how plot can thicken around a food-based topic.
Assignment: Decide which topic you will be writing out and flesh it out into a project brief.
Unit 3: Setting the Scene
A memoir takes place in a memory of a place or event. To help the reader experience your story, the setting (or settings) need to be vivid and detailed. We will discuss scene setting in this unit and how to make every description engaging.
Assignment: Determine where and when your memoir is taking place and write down vivid descriptions of each, forming it into a narrative that you can use in your memoir to set the scene.
Unit 4: Writing the Characters
A memoir is only as engaging as its characters. This is one of the most important parts of memoir writing. We will build on the last unit's lesson on vivid description but apply it to people.
Assignment: Make a list of the key players you will include in your memoir. Write out a vivid, detailed description for one of them. Create it in a way that you would be able to use in your finished piece.
Unit 5: Organization
In this unit, we will discuss the various ways memoirs can be organized and go over how a disjointed timeline can maintain the reader's interest.
Assignment: Make a detailed outline of your memoir, noting timeline, where it changes (or doesn't) and why.
Unit 6: Dialogue Usage
We will discuss the various ways dialogue can be used in your memoir, and why it's often a necessary component to keep the reader engaged.
Assignment: Write a portion of your memoir that incorporates dialogue.
Unit 7: The Faulty Memory
Often memoirs discuss something that happened in early childhood or reach back into the recesses of your mind, where memories may not always be accurate. This unit will discuss methods to ensure that these portions of your memoir are as truthful as possible.
Assignment: Write the remainder of your memoir, paying close attention to any spots where recollection might be spotty. Follow the methods discussed in this unit to clarify.
Unit 8: Workshop
At this point, each student will have a full memoir ready to pitch for publication. This unit will be a workshop for those memoirs, discussing positives and negatives of each along with feedback from other students.
Why Take a Food Memoir Course with Writers.com?
We welcome writers of all backgrounds and experience levels, and we are here for one reason: to support you on your writing journey.
Small groups keep our online writing classes lively and intimate.
Work through your weekly written lectures, course materials, and writing assignments at your own pace.
Share and discuss your work with classmates in a supportive class environment.
Award-winning instructor Jennifer Billock will offer you direct, personal feedback and suggestions on every assignment you submit.
---
Student Feedback for Jennifer Billock:
I could not be happier with Jen's commitment both to my personal development and the class as a whole. Jen went above and beyond in creating a supportive workshop environment. Not only did she provide thoughtful criticism of our weekly assignments, she helped me build the confidence to pitch and land my first food writing piece, with a second on the way! Jen is kind, enthusiastic, and a smart reader—basically, she's the whole package as an instructor and writer.  Jenn Hall
This course was incredibly valuable to me - both in terms of developing the quality of my writing and learning about the business side of food writing. Jennifer's feedback on our submissions was thoughtful and very useful. The guidance she provided, and the specific feedback on my writing, helped develop both the quality of my writing and my ability to self-criticize. Steve Paris
Jennifer was great!! She truly cares about what she's teaching and she is very open and responsive. Will highly recommend Jennifer and if she offers another course I'd be very interested in taking it.  Sequoia Armstrong
I enjoyed the class, content and dynamism of Jen throughout the class. My writing has improved considerably since I started doing these courses. I would (and have), recommend the classes.  Patricia Lopez
Jennifer Billock was incredibly helpful, fast to reply to questions, present with discussions and assignments and a wealth of useful information and tips. The organization of the course and lessons was very well done, easy to follow, and engaging. She provided lots of rich examples of the styles of writing being explored and her teaching style was very friendly, respectful and approachable. I was really impressed with the course and thankful for her guidance and expertise. Claire Keeler
I loved this class. I though the lessons and assignments were varied enough to cover multiple aspects of food writing. I enjoyed exploring sides of food writing that I would not have ventured into on my own, like writing recipes and covering a science-related food story. - I really enjoyed working with Jennifer. Her feedback was very useful, and I liked that she got to know the three of us in the class individually. Plus, although she is a successful and busy writer, she wasn't condescending to us newbies. Pamela Hunt
The content was relevant, engaging, and challenging. Jennifer was great! I've never used Writers.com before, and after my experience with Jennifer, I will def try another course. Katherine Levey