You Yourself Are the Beloved: Writing with South Asian Ghazals
with Shankar Narayan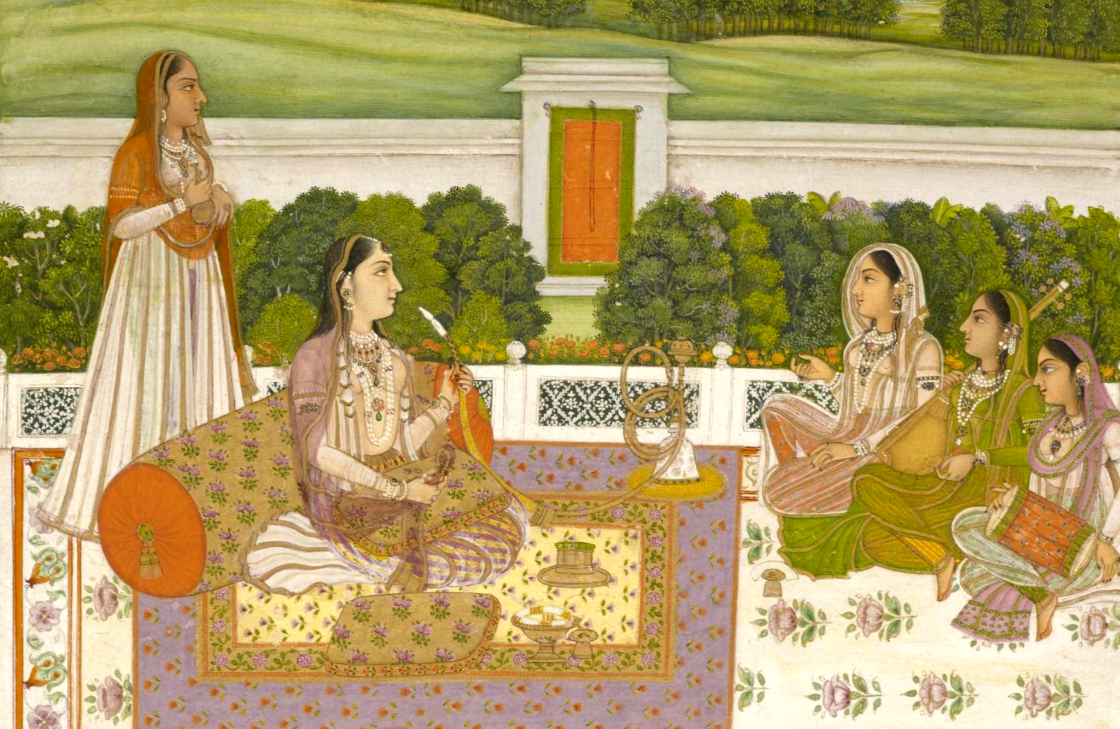 October 8, 2022 | Single-Day Webinar |
$129.00
The ghazal is one of the most popular forms of poetry anywhere, enchanting millions of aficionados for over a thousand years with its elegant lyricism, cutting wit, and heartrending emotion.  The ghazal originated in Arabia, but has reached its widest audience as an art form in South Asia. While there has been much analysis of the ghazal's evolution in English, how the ghazal works as popular art—including its role in sung performances and films, and its profound and longstanding political impact—is less accessible to Western writers.
This class aims to give participants a flavor of that space, as well as practical tools to incorporate this inspiration into their writing.  We'll consider the history of the ghazal, listen to performances of ghazals in Urdu and other languages, deep-read translations, consider what makes a good ghazal work, and create our own electric new works.  Writers will leave with a deepened appreciation for and knowledge of the ghazal, several new writing starts (including ghazals if they so desire), and resources to pursue a deeper exploration of this enchanting form.  Come ready to write!
This class is about:
Developing an appreciation for South Asian ghazals through examination of the form and its history, listening to sung ghazals, and doing deep reads
Using this energy to fuel and inspire our own ghazal-inspired writing
Giving writers in this class a taste of writing in this tradition that they might not otherwise encounter
Creating a community of writers that can energize and share and support one another, both within and outside class
Workshop Schedule
This class will include an overview of the ghazal structure, a dive into its history, deep reads of four or more ghazals (written in English or in translation), and at least three writing exercises to provide writers with an opportunity to create their own work. We will meet from 1-5 P.M. U.S. Eastern Time.
---
Student Feedback for Shankar Narayan:
I was drawn to the class by the title but then I discovered it was so much more than that. Shankar introduced Hindu stories and myths in a way that was accessible and fascinating. As writers, we could use the material to jumpstart our stories using a new kind of energy and with new characters. Shankar is thoughtful, organized, and able to break down complex information into bite sized pieces. Each class is well-crafted and includes a combination of funny, interesting, and symbolic content. We listen, watch, read, and write in each session. I also appreciated the community agreements that were shared at the beginning of each class and inspired a sensitive and safe space for everyone. I would take any class that this instructor teaches! Anonymous
Shankar's classes hold warm, supportive space no matter where you are in the creative process, and offer plenty of encouragement and ideas for trying new things with your writing. I've been taking classes with Shankar for the past couple of years, and his kindness, sense of humour, and passion for words keeps me coming back for more. I hope to be writing with you again soon. Anonymous