Let It Rip: The Art of Writing Fiery Prose
with Giulietta Nardone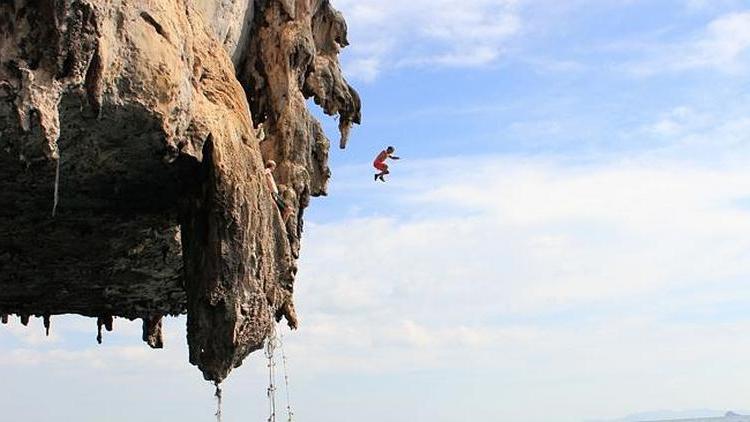 March 22, 2023 | 6 Weeks |
$395.00
Let the world burn through you. Throw the prism light, white hot, on paper.  — Ray Bradbury
You'll spend six weeks writing personal essays that bring folks (including yourself) to life. First, you'll read examples of soul-baring, give-it-your-all essays. Then you will bravely attempt your own. The assignments will start with little risks and gradually get more daring. You'll learn the best "letting go" techniques and structure for writing stories that grab folks by the heart, soul and psyche and don't let go.
By the end of class, you'll write a story that "burns through you" and can begin to think about submitting for publication.
I comment extensively on each student's week writing submission. Students will see and be able to comment on each other's work. I encourage student commenting because it will provide you with insights about your own stories. Links to essays written with abandon, list of books and on-line resources are provided. All reading is encouraged but optional.
Giulietta's warmth and helpful comments have buoyed me on. The course was fun and I felt free to "let it rip!"
—Lana Dietz
Course Outline
Unit 1: The Grapes of Mediocre Writing Wrath
Unit 2: Writers Who Love Their Adverbs Too Much
Unit 3: Some Like Their Characters Hot
Unit 4: Everything You Always Wanted To Know About Conflict But Were Afraid To Ask
Unit 5: Close Encounters of the Emotional Kind
Unit 6: How To Win Readers and Influence Editors
---
Student Feedback for Giulietta Nardone:
My writing has transformed. For only five weeks, this class packed an incredible punch. It has actually transformed my process for writing by encouraging me to write along to music. Jennifer Dines
Excellent! Julie is an engaging, talented instructor and her feedback is insightful and extremely motivating. I found my voice in this class and intend to keep on going in this genre. I am so grateful to have had this experience. Monica Gambino
Great class. More challenging than I expected---in a very good way. The lessons and assignments were well thought out and well presented, and the instructor provided many creative process ideas and examples. Quite exceptional. I will definitely look for other classes presented by this instructor. John Lee
I really gained a lot from the course. Through the teachers help, I was able to tap into something that helped me find joy in writing which is exactly what I had been hoping for. As far as teacher and meeting my goals, the class exceeded my expectations. She was great! Sue Trimble
Loved the course. Learned how to write from emotion and a different place. Instructor's feedback was fabulous. Pauline Chow
Julie is an excellent instructor who brings out the best in your writing. Her exercises for the homework are so much fun. She answers all your questions, gives you some suggestions, and NEVER judges you. She is a wealth of information! Kim Hastings
Excellent! Very supportive group! Exceeded my expectations! Stephanie Machell
Julie was encouraging and provided excellent feedback to help tweak pieces. Reading the feedback she gave everyone helped me to see the factors that make for effective writing. I cannot recommend this course strongly enough. Fiona Rickards
This was a great way to get feedback and direction for a piece of writing that needed both. Julie is super supportive and also very honest (and gentle) about what works and what might be edited or improved. I really appreciate her style. Tom Lorio
Giulietta was very generous with her feedback! Timely, insightful, and she absolutely picked up on certain nuances of my work that could be expanded. Highly recommend if you are looking to grow and polish your work! Shannon Llewellyn
I found the course very liberating. I received constructive, kind feedback. Julie is very good at guiding the clueless in the direction of potential answers. My fellow students were talented and generous. Ramona Banuelos
I enjoyed it a lot. I was fortunate to be in the class with several very good writers who were comfortable workshopping their writing, and were really enjoyable to interact with. Julie was a delightful presence, really enthusiastic and just fun to have as a teacher. Bruce Rehm
Julie is a great teacher. She is responsive, encouraging and efficient. Her feedback was thoughtful and constructive and she provided resources to help with her suggestions. Karen McGee
This course changed the way I think about writing. Julie provided great material, constructive comments, and valuable insights that really helped me to find my voice and have more fun with it. At a time when we all spend too much time online, this course on humor writing provided a refreshingly unique "learning bubble." Karen O'Brien
Excellent. Very informative and helpful course. Terrific sense of community. Michael Mabrito
The content of this writing course was the best of any I have taken. Julie's lectures were clear, comprehensive and built on the previous ones. Julie answered specific questions I posed to her about my writing with thoughtful, insightful guidance. Julie is a passionate and dedicated teacher. I was so impressed with the detail with which she edited and provided constructive criticism for the writing assignments we submitted. She also tailored the class to the specific needs of the students, adding extra teachings on scene development, point of view and dialogue. She was positive and encouraging. Cynthia Loew
Excellent. Julie brought a supportive, creative, and energetic tone to the course. An inspiring and productive four weeks, with ideas I will carry forward. Molly Magid Hoagland
It was a terrific course. The instructor provided meaningful content based on each week's focus topics and the assignments allowed for a variety of writing styles. I found the readings interesting and educational. Lawrence Kirsch
I felt validated by both Giulietta and my classmates. Their warmth and helpful comments have buoyed me on. The course was fun and I felt free to "let it rip!" Lana Dietz
Thank you for an inspiring class! I took the class to give me an impetus to jump start writing again, and it accomplished that and a lot more! Learned a lot and still going through the material. I even submitted (and got rejected, that's OK -- submitting is what's important). Aleks Haecky
Excellent class! This was my second time taking it, and I learned just as much the second time around. Liz Mayers
Julie's feedback is personal, extremely detailed and adapted to the participant's needs. She is motivating, inspiring, reads thoroughly the work and understands what one is trying to achieve. It is rare to find a teacher who devotes so much time and effort to each participant. Sophie Cayeux
Julie's intuition, writing experience, and suggestions took me from a rough draft to a polished final draft with a stronger theme and structure. Her writing experience, spirit and open mind matched my temperament and validated what I was trying to do. Julie is great! Stephanie Shapiro
Giulietta encouraged us to give humor a try "even if you don't think you are funny." I wasn't sure I was up to humor writing, but she made it easy to get started. The atmosphere was welcoming, and her comments were very helpful. Now at end of the four week class, I have four humorous pieces I'm happy with, and I have a much better understanding of what makes writing funny. I highly recommend this class. Pat LaDouceur
Julie is a phenomenal instructor. She is extremely sensitive to those of us who are just trying to find our way into the world of writing. She always emphasized on the positives of our assignments and gave suggestions, which were always correct. I would most certainly take another class from Julie. Kim Hastings
Julieshas offered not only plenty of resources in the weekly notes but also references to specific needs in the personal feedback. She gave good advice to improve my writing skills, tips on how to look for publications and how to tweak my writing according to the publication. Stefania Scardigli
Julie was fantastic. Her assignments broke down the skills perfectly, and her lessons and resources were outstanding. Lots of different examples, genres, and mediums. She gave you both structure and freedom, and I loved how she pushed us to go deeper in our writing. Her feedback was specific, but inspiring. She absolutely radiated a passion for writing and it rubbed off on all of us. I'm excited to take another course from her. And yes, will take many more. I am thriving, thanks to your site. I can't thank you enough for access to all these amazing instructors! Kathy Keats
Julie is AMAZING! You can tell she really gives teaching her all, and she takes such care to nurture and encourage her students' writing. I was extremely happy with both the lessons and assignments in this class. Jaki Eisman
Julie provided insightful and targeted feedback that I could incorporate each week into the pieces I wrote. She created a supportive atmosphere and encouraged all the participants to follow in this way when reading and commenting on each other's work. Most importantly for me, I discovered that humor is truly the genre for me to transform my life experiences into stories. Bonnie Hagan
I loved the fact that Julie provided so much content (the lesson itself, links to related websites, links to related video clips and assignment prompts). I loved this class because it was not only educational, but it made me feel happy. I laughed a lot. All writers should take this class!... Julie was responsive, provided constructive feedback with links specifically to your field of interest. Her assignments helped to mold my writing voice and personality.... It went by so quickly. I had so much fun. Kei Moriyama
This class was super fun and instructive. I was a bit apprehensive before signing up because I do not have a funny bone in me and I am not an experienced writer. But Julie's easy-going manner encouraged me to participate fully and shed my inhibition. The contents of her lessons were very rich and provided a fertile ground for us to explore as much as we would like. She moved the class forward in a rather fast pace but left enough flexibility for our creativity to flow. Julie responded to our assignments or questions very quickly. Her feedback was to the point, insightful and generous. Fellow writers in the class took time to also took time read and gave wonderful suggestions for me to learn, to practice and to play with new ideas. I loved Julie's upbeat manner, her inventive approach and her wits. I learned a lot during the short four weeks and I will refer back to the lessons to improve my writing. Thank you. I would recommend this class unreservedly. Juliette Tran
Julie was an incredible teacher. She was funny with her lessons and gave great feedback. I also really liked that she encouraged us, right from the start, to submit our works to be published. That was a great feeling! I thoroughly enjoyed my experience and would highly recommend it. Sofia Mahairas
The Humor Is The New Black writing class I took with Giulietta Nardone was one of the best things I did this year. I had a great time during the class and took a lot away from it. I was not only exposed to the funny aspect of writing, but also a number of publication outlets. Giulietta was extremely helpful throughout the entire class. I would recommend this to program to anyone interested in learning to write with humor. Ben Lentoni
Julie was great. She gave understandable and reasonable feedback. She shared good tips in her feedback, and most importantly, I learned two key things that I will remember because of the way she presented them: one a suggestion for me to watch out for that I realized has been an ongoing issue, and the other a rule about humor writing. Those and other things I will carry with me into editing the pieces I wrote for the class and into other pieces that I create. Cheryl Israel
Giulietta's comments were equally positive and constructive, and helped me to improve how I share my thoughts. The material was really helpful and encouraging. I appreciated what was offered, and it did improve my writing. I would happily take another course Giulietta teaches. Leigh Randolph
I truly enjoyed this course! Julie was extremely helpful and encouraging. The course motivated me to write regularly, something I have not been able to get myself to do in recent months, even though I have a desire within to do it. I benefitted greatly from the lecture material, resources, references, and overall thoughts and comments on my work and the work of others. I am coming away from this course with increased confidence and the motivation to continue writing, improving, and submitting. I also appreciated the emphasis on how and where to market our work. On top of all that, it was a ton of fun! I will most definitely enroll in other courses on Writers.com. Kimberly Lee
Julie, thank you so very much for your critique and comments again, always so very helpful, wise and upbeat, no matter what you needed to tell us. You're the best. What a fun teacher you are. You have a great personality and I love your positive attitude and thinking about all things. Absolutely loved, enjoyed, and grew from your teaching, guidance and class. Cannot thank you enough, truly. You gifted us all. So grateful. A total, addictive blast. My heartfelt, warmest regards. Joyce Holmgren
Giulietta is an inspirational, knowledgeable and fun instructor. Having taken a previous course with her, I was very excited to register for Humor is the New Black. She did not disappoint! I cannot say enough positive things about Giulietta. It has been just over a week since the class ended, and already I am having withdrawal. Terri Morse Sorensen
I was happy with the class. Julie is fun, easygoing, and very helpful. She not only gave clear and relatable instruction on how to work humor to our writing, but also helped us figure out where to send our writing for publication (with success on my part!). Would definitely recommend the class. S. Taylor
I loved everything about this course including the length. I plan to take it again in the future. Keep us writing!!! Dorothy Johnson
I loved this class! The lessons were fresh, current and relevant and gave me exactly what I needed to develop. Julie is an amazing teacher. She is supportive and encouraging. Her feedback was very helpful and thoughtful and helped me to see how to improve my stories. I plan to take this course again. Kathy Blewett
[Julie]was encouraging and helpful. She gave prompt, effective feedback and encouraged future work. I've taken classes over the years in basics of fiction; short stories; basics of creative non-fiction; memoir; essay; blogging; and, poetry. I am happy to have taken them, but my interests are politics, religion, analysis and commentary. Thus, this was my favorite class. I don't know what an appropriate follow-up class, but would surely take it if the opportunity arises. Mel Hazelwood
I really got a LOT out of this class. I appreciated all of the resources offered; the variety was extremely helpful (she seemed to tailor information to the group, not just present a canned workshop--it was nice to get so much out of a 4-week run). There was so much information offered that it will take (me) a chunk of time to absorb it all. ... So great. (Julie's) feedback was very helpful. I hope Julie knows how much she's appreciated... and how much her organization, lessons, assignments and feedback were all appreciated. ... Sorry the response is so long. I just really felt good about the experience. Sandra Wilson
The readings, lectures and other material were well thought out and very useful. Julie was great with feedback and detail and enthusiasm. Joan Huntsberry
I'm really glad I took the class. I found the content useful & the assignments helped me focus in the way I needed to. I liked that Julie left the option to write whatever was burning to come out & that she customized as needed. I feel more encouraged than I ever have about my writing, and most importantly I feel like I have a clearer idea of a new focus, one that was unexpected. I would definitely recommend your classes... Linda Conrad
Julie's feedback was always very thoughtful, constructive, and encouraging. I felt her comments helped me to make certain pieces much stronger. Julie did a good job of varying the writing assignments, of building the challenge, and offered very clear and enjoyable mini lectures, as well as supplemental readings that supported and expanded on the ideas for each week. I would recommend Julie's class, and would happily take another with her. Miriam Glassman
Julie is very supportive and gives astute, constructive criticism where necessary. And suggestions for pursuing ideas not immediately seen by us. Mona Banuelos
I was very happy with the class content, the lessons and assignments. Very happy with the teacher. She is responsive, tailors content to the participants, and offers meaningful examples and insights.Definitely would and have recommended Writers.com classes to others Sandra Wilson
It was a blast learning and writing humor. Julie is great. Answers any questions... Goes through line by line on everyone's work ( so we can learn from everyone). She is straight and kind....funny too. Lon Holmgren
Giulietta is an awesome instructor! I took her Humor is the New Black class this spring and loved every minute of it. She gives great examples, creates excitement for writing, researches avenues for publishing, and surrounds you with endless encouragement and suggestions. I can't wait to take another one of her classes. Paula Sherwin
Julie shared her time and knowledge generously. She has great insight, tact, and kindness. I appreciated her dedication to make this class a good experience for everyone. She created an environment where people felt safe. I also liked her writing prompts. I appreciated her permissiveness, encouraging all of us to write from the most authentic place, even if it felt vulnerable. Bonnie Rose Julie was terrific. She participated in any discussion that happened on the boards, and put a lot of thought and time into her feedback. Very useful, and always very encouraging. Tina Siegel
I very much enjoyed the class and appreciated the feedback. The class helped me with two really important points: I now have a bit more courage to put myself out there, and it whet my appetite for writing more. These are the most treasured take aways. Julie was great and I think the group also played a big role, because everyone was very supportive and paid attention to other people's work. Ruxandra Emilia Ionescu
Giulietta's humor writing class helped me re-think funny and work with my own sense and style of humor. She introduced the class to a wide variety of humorous articles and this, too, helped provide me with a context for my own style. I loved the warm-up exercises, especially nail polish stories, but most of all, I appreciated Giulietta's encouragement and generous spot-on feedback. The class is helpful for those who want to write humor and those who want to lighten-up heavier pieces. I've done both since taking the class. Denise Kay Jacobs
Julie consistently provided detailed, constructive feedback and prepared excellent lectures and supporting materials. It was an excellent class... it has greatly influenced my writing style. Shawn Montgomery
I really enjoyed the class. The teacher was very attentive and her feedback on point and helpful. The content was interesting and contributed to my understanding of humor. I was a little leery, at the beginning of the class being short (only 4 weeks) but we accomplished a lot. Ariela L Zucker
Julie was very responsive and provided useful feedback. I especially liked the way she integrated her feedback directly into the story itself. I have found the classes to be worth the money and have enjoyed interacting with the teacher and the other students. Thank you! Roxanne Owens
The lessons were great and the resources vast. I got what I needed from the class. ChaChanna Simpson
Julie was great proactive, responsive, encouraging. She promptly got back to me when I had questions and was gently encouraging. The lessons were entertaining and informative. The assignments were laid out well sparking curiosity and creativity rather than being too prescriptive. Anna Keeling
Julie was awesome. This was the first class where I left feeling very encouraged to move forward (if I can figure out how) …. Her comments were 1) detailed, 2) encouraging 3) honest … couldn't ask for better. June Converse
It was a wonderful course. Very well planned with lots of resources. Julie was very insightful. She took time to provide positive, yet meaningful feedback. She also responded quickly. She's excellent! I would definitely take another one of her courses. Linda Ricci
Julie was a wonderful resource. I found her critiques to be honest and thoughtful...she pushed us to revise and rethink when she thought necessary and held us to a professional standard, but she worded her criticisms in a constructive and encouraging way. [She] was true to her beliefs as a writer...she made me think harder about what I really wanted to say. Janis Brams
Julie responded quickly to our submissions and gave lots of leeway in the assignments. Students could create new material or continue to develop or revise pieces they were working on. I appreciated the flexibility. I would definitely recommend the classes. I've taken about half a dozen classes from Writers.com and will continue to take more. Libby Jacobs
Julie is an intuitive muse of a writing teacher. She encouraged my true voice to emerge. I'm still on a roll from the class and am working on revising pieces incorporating her practical even magical insights. Julie has helped me become a much better writer. Why it took me so long to finally prune my adverbs I don't know. I have a better sense of how to create scene and story, where to linger and what to leave out a feeling of a bit more mastery over how I structure pieces. Thanks for a great resource. Melinda Pavlata
Julie did a very comprehensive job on the lessons and materials provided. I appreciated her efforts to find different aspects and types of humor for all tastes. [She] was helpful and kind. She provided great feedback and insights on my writing and that of other students. Annie Bergen
I wasn't sure I would have time for a class going in, but I enjoyed it so much that I found plenty of time to write and participate in feedback, etc... It was a great experience. Laura Young
The lectures were well organized and very clear and easy to follow. The assignments gave enough choice to always be able to come up with an idea to write about each week and the option to write about whatever we wanted was most welcome... Julie was fantastic and very supportive. her feedback was always timely and very helpful. I was concerned that i might be out of my depth in a class, having not written in about 5 years, but my concerns were allayed by Julie's guidance, suggestions, and recommendations for appropriate publication venues. At the end of this course, I feel Julie has really helped me recover my confidence in writing and has inspired me to continue writing as much as possible. If fact, taking Julie's class has made me realize that my true passion is writing and to get serious about pursuing it. Thanks to taking this class, and specifically with Julie, i just applied to a year-long creative writing program. Kelly-Anne Maddox
The class was fantastic. The lessons were very informative and the suggested reading materials were great. I ordered several books that Julie suggested. The assignments were challenging and great help. Julie is a very gifted teacher. She was kind and compassionate when she reviewed our stories and her suggestions made complete sense. She always answered my questions and trust me, I asked a ton of questions. Kim Hastings