(Live Workshop) Intro to Screenwriting
with Susan Pohlman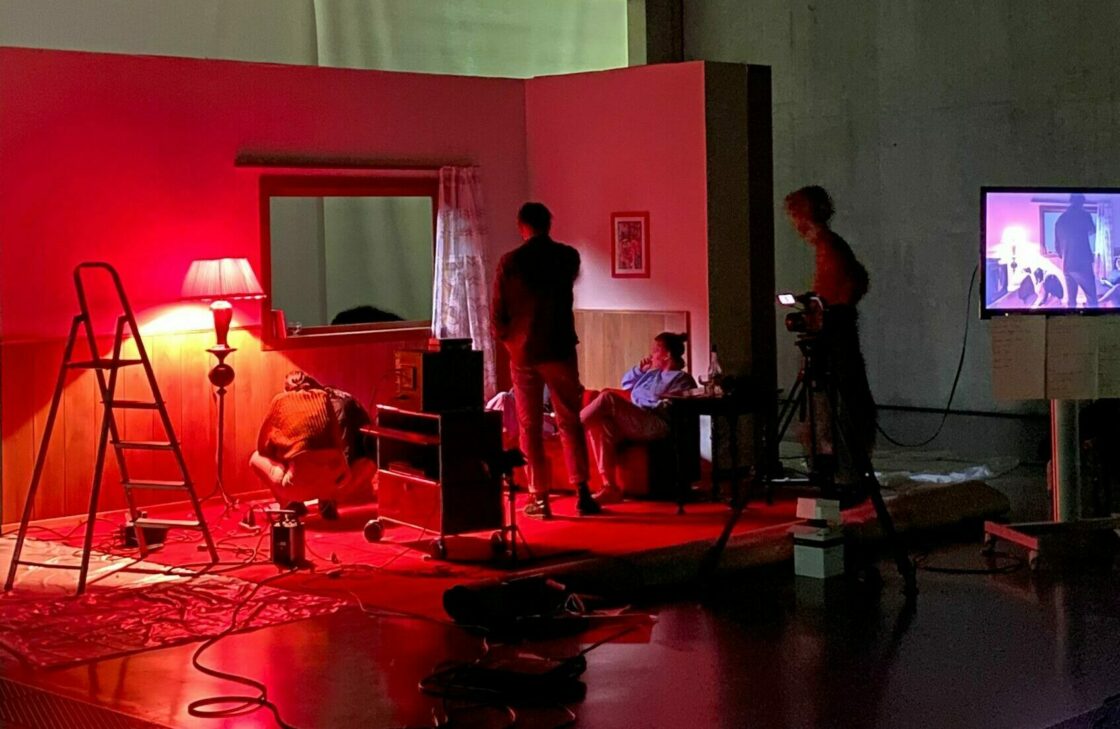 January 24, 2024 | Single-Day Webinar |
$115.00
So you have a killer idea for a movie?
Fabulous! Let's get to work on that screenplay.
Screenwriting is its own art form. Unlike narrative writing, a screenwriter creates a living document that serves as a blueprint for collaborative storytelling. The screenwriter is the one who breathes initial life into the characters, worlds, and dramas unfolding on screen, but he/she/they must also take into account the needs of director, producer and crew who will be shooting the script.
Learning and Writing Goals
This online workshop explores the key concepts and basic elements involved in the process of screenwriting. We will take a look at the three-act structure, discuss character motivation, and become familiar with screenwriting software. We will establish a common vocabulary for approaching the screenplay. (Previous writing experience is not necessary!)
Measurable Learning Outcomes
Upon successful completion of this workshop, you will:
Have an understanding of the key concepts of a screenplay.
Understand how to a properly format a scene.
Become familiar with the seven basic steps to writing a screenplay.
Establish a common vocabulary for discussing a screenplay.
Write a logline and a treatment for a film idea.
Workshop Schedule
This workshop will be presented via Zoom from 7:00-9:00 P.M. U.S. Eastern Time.
30 Min: Introduction
15 Min: Taking a look at the three-act structure
15 Min: Introducing the seven basic steps for writing a screenplay
30 Min: Student writing time (logline and treatment)
15 Min: Sharing story ideas
15 Min: Questions
$115.00Enroll Now
Student Feedback for Susan Pohlman:
Susan Pohlman is a true professional. Both in person and online, her skills polish, prod, elucidate, and educate. Worth every moment and penny you spend. I'm looking forward to more. Many thanks to Susan. T. Tucker
Speaking and writing are two completely different modes of expression. I've spent the last 30+ years teaching communication. I talked about writing a book for at least a decade. Finally, I buckled down and composed a manuscript shortly after moving to Arizona. After writing two separate versions, I needed help. I searched for an editor and discovered Susan Pohlman. What a blessing!
Her gift of seeing detail was simply remarkable. I would read and re-read a passage in my book, thinking it was fine. I turned it over to Susan, and she worked her magic, transforming my words and structure into unquestionably legible writing. I become a better writer as a result.
Many thanks to my gifted, gracious, and witty editor, Susan Pohlman. I highly recommend her service to anyone who wants better writing. Mark Ortman, author of The Secret to Everyday Communication (Without Argument).
Whatever the word is for better-than-excellent, that word describes Susan. She has an incredible talent for story development and her review of my manuscript helped me to see things I didn't see on my own. She gave me a new perspective on what worked, what didn't, which characters needed fleshing out, where imagery would shine, and where I was repetitive. I appreciated her teamwork approach, her love of great writing, and most of all, her detailed feedback beyond my expectation. Bronwyn Wilson
I spent a lot of time writing an autobiography. I am an engineer, not a writer. As I approached the end of the writing process, I realized I needed someone with writing skill to review it and help me make it the legacy I wanted for my family. My internet searches led me to Susan Pohlman. Susan has been very helpful, and I now have a product I am proud of. Art Green
Susan has been an invaluable writing coach and editor for me over the last few months. She helped me write two articles which were recently picked-up for publication, and I was actually paid for one of them! Her Phoenix Writers Network has provided excellent opportunities to meet and get to know some of the best professional writers in the business. Mark Walker, Author and President of Million Mile Walker LLC.
I'm a first-time author of fiction and finished the first complete manuscript last year. Susan Pohlman analyzed and provided a developmental edit for my novel. She spent the time to understand the story and the characters, question some of their motivations, providing a comprehensive set of suggestions for my next revision. Until I started the rewrite, I didn't realize how Susan's recommendations would help to clarify and bring to the surface some of the fundamental conflicts, while eliminating the less critical ones. She spent the time to explain her rationale for the suggestions and various options for the changes. The result is a much better story. I strongly recommend Susan's services for authors. I enjoyed our work together and will continue to tap into Susan's expertise to continue to improve my novel and writing.
​David Stanasolovich
​
Working with Susan was the expertise I needed to complete my book! She is incredibly professional and really helped me, as a newbie, throughout the entire book writing process. The most valuable part was the developmental edits. Without Susan, my book would have been a hot mess. If you are looking for an incredible book editor, look no further than Susan Pohlman! Bella Vasta, Consultant, Podcast Host, Author, Speaker, Jump Consulting
When I decided to take my desire to write seriously after enjoying some creative nonfiction writing, I needed a writing coach. Someone that would encourage me, hold me accountable and teach me the craft. Susan has such a warm yet no nonsense approach. As a published author she has proven herself as someone that understands the art of writing and as someone that has honed the practice of writing. Susan has provided clarity to my idea, taught me character development and scene setting and is a coach in every sense of the word. This process has been eye opening and invaluable. I've enjoyed working with Susan and recommend a consultation with her to anyone that is seeking some guidance.
Maria W.
"Susan Pohlman is a talented writer and a skillful and caring teacher. Having worked with many editors, I can say that Susan has offered me unique training in writing strategies while applying these skills to my own personal writing projects. It is not often that a fledging writer has the opportunity to learn from a published author with such sensitivity and attention to the details necessary for a finished, publishable project. She has taught me so much!" Trish D.