Explore and grow as a poetry writer in our online poetry courses. Collaborate with other serious poets, and enjoy direct interaction with and feedback from our award-winning instructors.
We're here to support you through all stages of your poetry writing journey, from deepening in craft elements to exploring genre and form to developing and honing your collection.
Our instructors are both published poets and experienced educators, and they're dedicated to supporting you—whatever your personal goals, level of experience, or approach to poetry.
Our online poetry classes are filling fast, so reserve your spot today.
Upcoming Online Poetry Writing Courses
January
Building a Career as a Literary Artist
With
January 26, 2022
$330 | 6 Weeks
Not sure how to start building a literary career? By the end of this course, you'll have tackled the author's bio, C.V., LinkedIn, and more!

February
March
Poetic Prose: The Prose Poem
With
March 9, 2022
$460 | 10 Weeks
Explore the border between prose poetry and flash fiction. For writers of fiction, poetry, essay and memoir.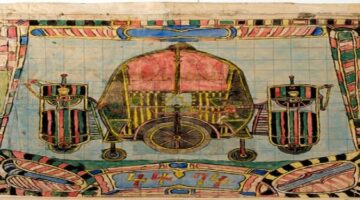 The Joy of Poetry: A Beginner-Friendly Workshop
With
March 23, 2022
$250 | 4 Weeks
NEW!
Text and Live Video
Have you wanted to get into poetry, but don't know where to start? Learn the craft from the Joy of poetry herself in this 4-week beginner-friendly workshop.

April
Get Invited to Read at Literary Conferences!
With
April 9, 2022
$129 | Single-Day Webinar
NEW!
11:00 A.M.-5:00 P.M. Eastern Standard Time
Video-Based
How do you get invited to read at literary conferences? Lyzette Wanzer shows you the ropes in this one day workshop.

Write Your Artist Statement Boot Camp
With
April 23, 2022
$129 | Single-Day Webinar
NEW!
11:00 A.M.-5:00 P.M. Eastern Standard Time
Video-Based
The artist's statement is essential to applying for grants, fellowships, MFA programs and residencies. Writes yours in this one day workshop.

May
Unscheduled Online Poetry Writing Classes
Browse our full poetry offerings below. Let us know which poetry writing courses you're interested in, and we'll contact you with dates when we're ready to put them on our calendar.
Articles on Poetry Writing
Why Take an Online Poetry Writing Course with Writers.com?
We welcome writers of all backgrounds and experience levels, and we are here for one reason: to support you on your writing journey.
Small groups keep our online poetry writing classes lively and intimate.
Work through your weekly written lectures, course materials, and writing assignments at your own pace.
Share and discuss your work with classmates in a supportive class environment.
Your course instructor will offer you direct, personal feedback and suggestions on every assignment you submit.