What are the different types of creative nonfiction? From the personal essay to the hermit crab, learn the ropes of CNF in this 8 week class.
Recent Student Testimonials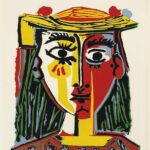 This was a great class! Rudri Patel is a thoughtful, generous and insightful instructor. She provided useful and focused information on several forms of creative nonfiction, while also tailoring the syllabus to fit the needs of individual students. I also appreciated her willingness to accept revisions and offer feedback beyond the final class date. I would love to take another class with her in the future.

Tina is phenomenal! Her suggestions were extremely helpful – a great assist in moving me out of the cocoon of comfort and onto unknown terrain. I will definitely look for more of her classes.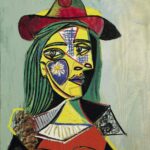 This was a great course! I feel my writing improved quite a bit because of great feedback from the teacher and my peers. Jennifer responded in a timely manner, gave great feedback and keep the course on track.

Tina Barry is exceptional as an instructor. She responds with critiques in a timely manner, she shares well-thought-out suggestions and she is very liberal with praise for what is working well. Overall, Tina is a very caring and supportive teacher. As a retired educator, I very much appreciated Tina's organization of the course as well. Her instructions were clear, her examples were excellent, and her communication with the class was supportive and very helpful. I am excited about taking other classes from Tina!

I thoroughly enjoyed this course. Tina's feedback on my work was very helpful, balanced and constructive. She is a real crafts-person and her own writing is beautiful. I look forward to taking another course with Tina.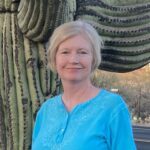 I had an excellent experience with this course. I have taken multiple workshops and classes with Tina Barry over the years and have always found her prompts, lessons, and feedback inspiring. This course did not disappoint!

This course was incredibly valuable to me – both in terms of developing the quality of my writing and learning about the business side of food writing. Jennifer's feedback on our submissions was thoughtful and very useful. The guidance she provided, and the specific feedback on my writing, helped develop both the quality of my writing and my ability to self-criticize.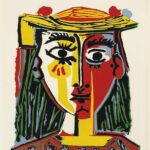 Rudri Patel's Write Your World is a standout on many levels. Rudri provides exceptional content and resources, and goes above and beyond to provide one-on-one mentoring and feedback. She is generous with her time and inspires the class to dig deep. I would recommend this course for anyone who wants to delve more into the emotional truths of creative non-fiction and self-expression.
About Writers.com
The First Writing School on the Internet
Since 1995, writers from over two hundred countries have visited Writers.com and thousands have completed our online writing classes. We are accessible 24-7 from any Internet connection in the world, uniting far-flung students with renowned instructors — all published, working writers with teaching experience— who offer feedback and encouragement.
Writing can be a lonely road but it doesn't have to be. Whether you're just beginning to write or polishing your next piece for publication, we can help. Let us provide inspiration, direction, community and deadlines to start you writing and keep you working.
Support And Constructive Criticism
You're never just a face in a crowd at Writers.com. Small groups keep our online classes lively and intimate.
Each class provides written lectures, projects and assignments, and discussion forums where you'll share your work with the instructor and the other students.
Best of all, a teacher offers insights on every project you submit. These critiques help identify the patterns that can plague even the most talented and experienced writers. So whether you're dusting off a grade-school passion or breaking onto the bestseller list, we can boost you up the ladder a few rungs.
Can't bring yourself to share your work? We offer private classes,  just you - or just you and a friend or two - working with the instructor. Click on private classes in the navigation bar at the top of the page to read more.
We also offer one-to-one services such as coaching and editing but it's highly recommended you take one of our classes first.
Writers.com commits to providing the best online writing classes for creative writers available anywhere. (If you're interested in learning other kinds of writing, such as business or technical writing, you can start with Hidden Front Door or a similar site.)
Caring And Community
Writers.com remains a rock in a sea of audit-only and feedback-light classes. We've had decades to fine-tune our approach, recruit top instructors and build a supportive network of writers. When you send us an email, you'll always hear back from a real person, not an auto-responder. And while you're in class, we're available to help seven days a week if you run into a problem or have a question.
Over a third of our alumni return to take a second class with us, and some have been taking our classes for 20 years or more. That's the highest compliment we can imagine — and it inspires us daily to keep growing as writers' needs and the literary landscape shift.
We pioneered teaching online writing classes. And we still do it with pleasure every day.