Gather together in a virtual writing circle, hit the mute button on your internal editor, and uncover inspiration to shape into poetry.
Recent Student Testimonials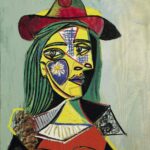 David Mills was one of the best teachers I have ever had. His presentation of the material was exemplary and learned. His treatment of his students was generous and compassionate. But most striking of all was the attention David paid to the writing his students generated in the course. I have never had a closer reading of my writing than that given by David. David's class was truly a watershed moment in my writing life.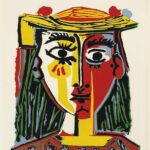 The weekly meets up have been a blessing in these unusual times. I have felt lifted after every session. It's incredible to participate in a creative space that is encouraging and kind.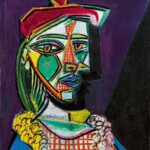 This class was enjoyable and educational. David Mills is a good teacher, knowledgeable and thorough in his instruction and feedback. I will not hesitate to take another class with David.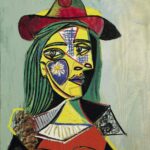 David Mills' warm, open style immediately put me at ease. His passion, enthusiasm and depth of knowledge of poetry—both its history and many forms and structures—sold me on my decision to take the plunge. The feedback given in writing is very detailed and more than I expected. The time and care he devotes to analyzing student work is remarkable! In fact, David himself is remarkable.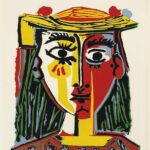 What a fruitful course! I got a lot out of this course in terms of learning to create (and find) raw material as well as improving my writing and tinkering skills. Barbara is an exceptional teacher. And exceptional writers are drawn to her groups, so her classes have that added bonus.

This course celebrates the power of non-fiction writing within a unique and successful structure. The process presented is detailed but manageable, the readings insightful and pointed. Wendy is positive, informative and responsive. I highly recommend!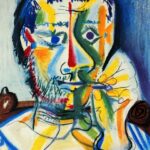 Wendy is absolutely top level and I really benefited from someone going line by line through my work saying what worked and what needed changing. Her clinical look at the prose and her suggestions for improvements were always spot on. This course delivered exactly what I wanted. 

I can't say enough about Gloria as a teacher. Her feedback is always so in-depth and full of questions to help me to think deeper about my story, character and plot. She was very responsive and timely with any questions and I felt encouraged while challenged the entire time.
About Writers.com
The First Writing School on the Internet
Since 1995, writers from over two hundred countries have visited Writers.com and thousands have completed our online writing classes. We are accessible 24-7 from any Internet connection in the world, uniting far-flung students with renowned instructors — all published, working writers with teaching experience— who offer feedback and encouragement.
Writing can be a lonely road but it doesn't have to be. Whether you're just beginning to write or polishing your next piece for publication, we can help. Let us provide inspiration, direction, community and deadlines to start you writing and keep you working.
Support And Constructive Criticism
You're never just a face in a crowd at Writers.com. Small groups keep our online classes lively and intimate.
Each class provides written lectures, projects and assignments, and discussion forums where you'll share your work with the instructor and the other students.
Best of all, a teacher offers insights on every project you submit. These critiques help identify the patterns that can plague even the most talented and experienced writers. So whether you're dusting off a grade-school passion or breaking onto the bestseller list, we can boost you up the ladder a few rungs.
Can't bring yourself to share your work? We offer private classes,  just you - or just you and a friend or two - working with the instructor. Click on private classes in the navigation bar at the top of the page to read more.
We also offer one-to-one services such as coaching and editing but it's highly recommended you take one of our classes first.
Writers.com commits to providing the best online writing classes for creative writers available anywhere. (If you're interested in learning other kinds of writing, such as business or technical writing, you can start with Hidden Front Door or a similar site.)
Caring And Community
Writers.com remains a rock in a sea of audit-only and feedback-light classes. We've had decades to fine-tune our approach, recruit top instructors and build a supportive network of writers. When you send us an email, you'll always hear back from a real person, not an auto-responder. And while you're in class, we're available to help seven days a week if you run into a problem or have a question.
Over a third of our alumni return to take a second class with us, and some have been taking our classes for 20 years or more. That's the highest compliment we can imagine — and it inspires us daily to keep growing as writers' needs and the literary landscape shift.
We pioneered teaching online writing classes. And we still do it with pleasure every day.