Get a good start on a novel in just ten weeks, or revise a novel you've already written. Free your imagination, move steadily ahead and count the pages!
Recent Student Testimonials

Tina did an excellent job of both helping us generate ideas and providing feedback. The feedback by the teacher and students helped me improve my poems in surprising and interesting ways. I found it helpful to hear what was striking or moving in the poem, or what was confusing. The prompts were helpful in generating new ideas for poems as well!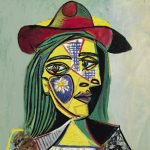 Jack was very patient and attentive. His comments were on the mark and he made helpful suggestions. Having a group of intelligent and sympathetic readers, including Jack, was enormously helpful. Especially during this disjointed time, when weekends and weekdays blend together and I'm not able to meet with friends, I found it much easier to make progress.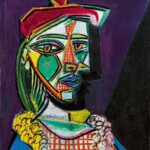 It was so fantastic working with other serious writers and getting their input. I have taken part in other writer critique groups, but I felt that the difference here is that everyone who came in is really serious about the craft. I managed to revise and rewrite the first half of my novel during this course, and I have a plan for how to tackle the rest. The ultimate success for me was that my husband could see a lot of improvement between the writing he saw in week 1 vs in week 10. Feeling inspired and empowered from this course!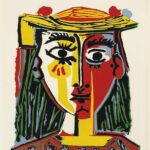 This is a brilliant course and one that any writer would benefit from. Understanding how simple, accessible activities done physically can enhance the depth and strength of my writing is invaluable. Rosemary is wonderful. Responsive, kind, direct, shares her wealth of experience so generously. I highly recommend her!

This was the first course I have taken from Writers.com, and it was all I could have asked for and more! I learned so much from Gloria and from my classmates that I highly recommend Discover Your Writing Niche as a great place to start for anyone who is thinking about taking their writing more seriously. You will indeed find your "writing niche"!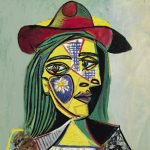 I couldn't ask for a better instructor. Jack shared a wealth of resource materials, allowed us to submit lengthy pieces of work, and gave detailed feedback and made suggestions for improvement. I really enjoyed this course, thanks to Jack Smith's leadership and the class participants. What more could you ask for? This course was a great educational experience. I look forward to working with Jack more in the future.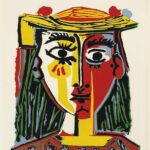 I had an enriching experience. Tina had excellent suggestions, all of which I've incorporated. I was able to overcome a months-long dry spell, and it certainly feels great to break through my writer's block. My fingers are flying over the keyboard and scribbling with pen in my journal.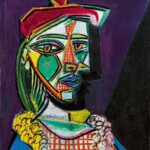 Great course, great experience–and all for a great price. Highly recommended.
About Writers.com
The First Writing School on the Internet
Since 1995, writers from over two hundred countries have visited Writers.com and thousands have completed our online writing courses. We are accessible 24-7 from any Internet connection in the world, uniting far-flung students with renowned instructors — all published, working writers with teaching experience— who offer feedback and encouragement.
Writing can be a lonely road but it doesn't have to be. Whether you're just beginning to write or polishing your next piece for publication, we can help. Let us provide inspiration, direction, community and deadlines to start you writing and keep you working.
Support And Constructive Criticism
You're never just a face in a crowd at Writers.com. Small groups keep our online classes lively and intimate.
Each class provides written lectures, projects and assignments, and discussion forums where you'll share your work with the instructor and the other students.
Best of all, a teacher offers insights on every project you submit. These critiques help identify the patterns that can plague even the most talented and experienced writers. So whether you're dusting off a grade-school passion or breaking onto the bestseller list, we can boost you up the ladder a few rungs.
Can't bring yourself to share your work? We offer private classes, just you - or just you and a friend or two - working with the instructor. Click on private classes in the navigation bar at the top of the page to read more.
We also offer one-to-one services such as coaching and editing but it's highly recommended you take one of our classes first.
Caring And Community
Writers.com remains a rock in a sea of audit-only and feedback-light classes. We've had decades to fine-tune our approach, recruit top instructors and build a supportive network of writers. When you send us an email, you'll always hear back from a real person, not an auto-responder. And while you're in class, we're available to help seven days a week if you run into a problem or have a question.
Over a third of our alumni return to take a second class with us, and some have been taking our classes for 20 years or more. That's the highest compliment we can imagine — and it inspires us daily to keep growing as writers' needs and the literary landscape shift.
We pioneered teaching online writing classes. And we still do it with pleasure every day.