Our Online Writing Courses Are...
Online Writing Courses Starting Soon:
July

Tales From The Memory Palace: 6 to 250 Word Memoirs
With
July 6, 2022
$235 | 4 Weeks
If you want to be an in demand storyteller in the digital age, you need to get in, get out and get going. In this "short" four-week memoir writing adventure, you'll learn to scope out, swoop down and snatch up important memories from your life then speed write them into miniature masterpieces.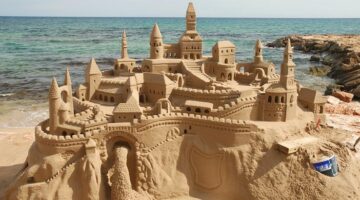 Food Writing: Meals And Manuscripts
With
July 13, 2022
Do you collect cookbooks, love to cook, or religiously read anything about food? This course is for you. With award winning writer Jennifer Billock.

Starting to Write
With
July 13, 2022
$395 | 8 Weeks
For those who want to kick start their writing into high gear.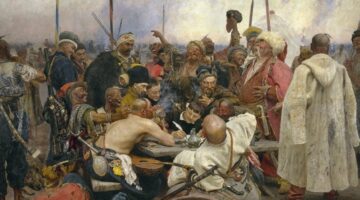 Introduction to Writing the Lyric Essay
With
July 16, 2022
$89 | Single-Day Webinar
NEW!
10 A.M to 1 P.M. U.S. Eastern Time.
Video-Based
The lyric essay challenges us to tell authentic stories without concrete forms. Learn the ropes of the genre in this 3 hour workshop.

Poetry as Sacred Attention
With
July 18, 2022
$89 | Single-Day Webinar
NEW!
7:00-9:30 P.M. U.S. Eastern Time
Video-Based
Poetry asks us to slow down, listen, and pay attention. In this meditative workshop, we'll open ourselves to the beauty and mystery of poetry.



It was so fantastic working with other serious writers and getting their input. I have taken part in other writer critique groups, but I felt that the difference here is that everyone who came in is really serious about the craft.
I managed to revise and rewrite the first half of my novel during this course, and I have a plan for how to tackle the rest.
The ultimate success for me was that my husband could see a lot of improvement between the writing he saw in week 1 vs in week 10. Feeling inspired and empowered from this course!
—Nabila Zahur, novelist


This was my first course with Writers.com, and my first course in this global format (we had members from London, Australia, Denmark, and the US). It worked very well.
The course content was thoughtful, informative, and well-organized. The instructor was supportive and encouraging to all, and matched her level of critique to the level of the participant. I felt we were in the hands of a master and mentor, and it was a privilege to have her undivided attention eight times in two months.
—Fred Lindgren
Writers.com classes provide a great way to sharpen your writing skills and join a community of writers. Try a few—you won't be disappointed.
—Melissa DeCarlo, author of The Art Of Crash Landing (Harper Paperbacks/HarperCollins)

Browse More Student Testimonials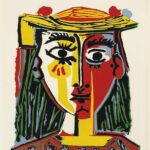 I was amazed how much I learned in just five weeks. Jeff is very involved in meeting directly with students and shepherding them through the story development process. He provides ample feedback that's directed towards moving you forward instead of just lavishing bland praise.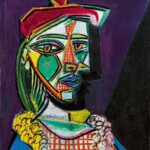 Tess was smart, kind, encouraging, and knowledgeable. I thought she was great. She gave good feedback. I appreciated her sharing information about publishing with us.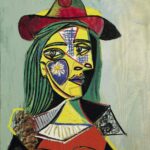 I really gained a lot from the course. Through the teachers help, I was able to tap into something that helped me find joy in writing which is exactly what I had been hoping for. As far as teacher and meeting my goals, the class exceeded my expectations. She was great!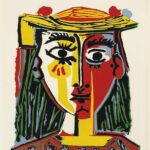 I learned a lot and had fun doing it. We were encouraged to think and write outside the box. It made me more creative. Loved the experience.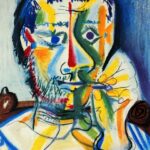 The course exceeded my expectations. Rudri's practical, supportive, and encouraging style is just what I needed to build confidence and practice in my writing. Rudri is exceptionally perceptive, warm, and generous as a teacher. Rudri helps you believe in yourself as a writer and to build long-term habits after the course.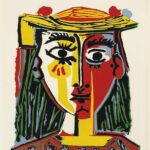 This course exceeded my expectations! I'm so glad I found it. Kelly was very generous with her feedback, offering many thoughtful suggestions and comments. Over 6 weeks, I completely restructured my manuscript with Kelly's help, and it is now a much stronger story. I've taken other picture book writing courses, but this course was by far the most helpful.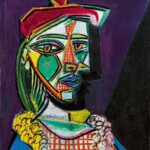 Jack's lessons and assignments were just what I wanted—I have generated much new writing and practiced the skill of fictionalizing my 'material' and freeing myself from the confines of writing exactly how things happened.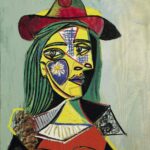 Very happy with the course. This is the 3rd time I took this class, same teacher. I have been very satisfied each time with class material and if it was offered again I would sign up again. Teachers critiques were excellent. They were inspirational as well as motivating. 
About Writers.com
The First Writing School on the Internet
Since 1995, writers from over two hundred countries have visited Writers.com and thousands have completed our online writing classes. We are accessible 24-7 from any Internet connection in the world, uniting far-flung students with renowned instructors — all published, working writers with teaching experience— who offer feedback and encouragement.
Writing can be a lonely road but it doesn't have to be. Whether you're just beginning to write or polishing your next piece for publication, we can help. Let us provide inspiration, direction, community and deadlines to start you writing and keep you working.
Support And Constructive Criticism
You're never just a face in a crowd at Writers.com. Small groups keep our online classes lively and intimate.
Each class provides written lectures, projects and assignments, and discussion forums where you'll share your work with the instructor and the other students.
Best of all, a teacher offers insights on every project you submit. These critiques help identify the patterns that can plague even the most talented and experienced writers. So whether you're dusting off a grade-school passion or breaking onto the bestseller list, we can boost you up the ladder a few rungs.
Can't bring yourself to share your work? We offer private classes,  just you - or just you and a friend or two - working with the instructor. Click on private classes in the navigation bar at the top of the page to read more.
We also offer one-to-one services such as coaching and editing but it's highly recommended you take one of our classes first.
Writers.com commits to providing the best online writing classes for creative writers available anywhere. (If you're interested in learning other kinds of writing, such as business or technical writing, you can start with Hidden Front Door or a similar site.)
Caring And Community
Writers.com remains a rock in a sea of audit-only and feedback-light classes. We've had decades to fine-tune our approach, recruit top instructors and build a supportive network of writers. When you send us an email, you'll always hear back from a real person, not an auto-responder. And while you're in class, we're available to help seven days a week if you run into a problem or have a question.
Over a third of our alumni return to take a second class with us, and some have been taking our classes for 20 years or more. That's the highest compliment we can imagine — and it inspires us daily to keep growing as writers' needs and the literary landscape shift.
We pioneered teaching online writing classes. And we still do it with pleasure every day.