The premise line is the only reliable tool that can tell you, BEFORE you start writing, whether or not your story will "work." In this class participants will learn how to master the process of premise line development—the essential first step in any book or screenplay's development process.
Recent Student Testimonials

Julie's intuition, writing experience, and suggestions took me from a rough draft to a polished final draft with a stronger theme and structure. Her writing experience, spirit and open mind matched my temperament and validated what I was trying to do. Julie is great!

This is the second time I have taken this course and I will enroll again if offered by Lissa Jensen. Her method of presenting information, inspiration and freedom of exploration is perfect for me. The exceptional detailed critiques have provided the encouragement and understanding needed to continue. Lissa demonstrates on a how-to video to further explain the assignment. She is caring and takes extra time if needed. Great class!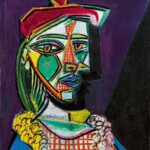 The course was great for a beginner but also for those who were further ahead in the process. Jack was readily available for questions and helping students along. He spent time on my work, provided helpful feedback and readily answered questions. He made helpful recommendations that I think will strengthen my work. I am so much further in the process than I would have been if I had not taken the class.

This is a terrific course, especially if you are looking for a safe, open forum to simply write and write and write! I find that the Writing Circles led by Susan provide wonderful inspiration for my writing, and it keeps me going even when I might not feel like I have much to say. Most important, I have been very surprised how stimulating participating is to my overall writing practice–I find I keep generating ideas between classes.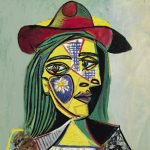 I loved this class. Jeff and I have worked a bit together before in his Anatomy of a Premise Line class where he helped me figure out exactly what my story was. After taking this class – How to firm up the "mushy" middle – I learned the steps and story beats that the reader needed to follow along with me to get from Point A to Z. Jeff pushed me like crazy, taught me about the Enneagram-Story Connection, and helped me develop all those beats from Point A to Z. He challenges me like no other, and I love him for it.

Jeff is a master in his trade. He picks up the problems with your story and he questions you, digs deeper and deeper, pushes you to find solutions until your story has a meaningful structure and your characters a clear arc. He offers private sessions by zoom. He is available, communicative and helpful at all times. He is incredibly engaged as a teacher. A brilliant tutor. He is brilliant at picking up the problems with a story and getting you to find the solution.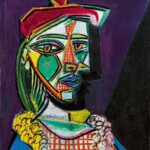 We had a great group: everyone was engaging, and Jack was wonderful. He was very prompt with feedback. He pointed out areas of improvement and was very encouraging, gave positive feedback on areas that were strong. I will take another class with Jack.

I am SO happy I took this workshop. Tina Barry was a wonderful instructor — she was responsive, available and most importantly, provided extremely detailed, thought-out and tangible guidance. The format of the workshop was user-friendly, and the participants were a joy to be in class with. I will absolutely take other courses, including ones with Tina!
About Writers.com
The First Writing School on the Internet
Since 1995, writers from over two hundred countries have visited Writers.com and thousands have completed our online writing courses. We are accessible 24-7 from any Internet connection in the world, uniting far-flung students with renowned instructors — all published, working writers with teaching experience— who offer feedback and encouragement.
Writing can be a lonely road but it doesn't have to be. Whether you're just beginning to write or polishing your next piece for publication, we can help. Let us provide inspiration, direction, community and deadlines to start you writing and keep you working.
Support And Constructive Criticism
You're never just a face in a crowd at Writers.com. Small groups keep our online classes lively and intimate.
Each class provides written lectures, projects and assignments, and discussion forums where you'll share your work with the instructor and the other students.
Best of all, a teacher offers insights on every project you submit. These critiques help identify the patterns that can plague even the most talented and experienced writers. So whether you're dusting off a grade-school passion or breaking onto the bestseller list, we can boost you up the ladder a few rungs.
Can't bring yourself to share your work? We offer private classes, just you - or just you and a friend or two - working with the instructor. Click on private classes in the navigation bar at the top of the page to read more.
We also offer one-to-one services such as coaching and editing but it's highly recommended you take one of our classes first.
Caring And Community
Writers.com remains a rock in a sea of audit-only and feedback-light classes. We've had decades to fine-tune our approach, recruit top instructors and build a supportive network of writers. When you send us an email, you'll always hear back from a real person, not an auto-responder. And while you're in class, we're available to help seven days a week if you run into a problem or have a question.
Over a third of our alumni return to take a second class with us, and some have been taking our classes for 20 years or more. That's the highest compliment we can imagine — and it inspires us daily to keep growing as writers' needs and the literary landscape shift.
We pioneered teaching online writing classes. And we still do it with pleasure every day.