Our Online Writing Courses Are...
Online Writing Courses Starting Soon:
January
Building a Career as a Literary Artist
With
January 26, 2022
$330 | 6 Weeks
Not sure how to start building a literary career? By the end of this course, you'll have tackled the author's bio, C.V., LinkedIn, and more!

Plot Your Novel
With
January 26, 2022
$395 | 8 Weeks
Over eight weeks, you'll develop a solid basis in the fictional elements—protagonist, setting, secondary characters, point of view, plot, and theme—while you develop the outline of your novel. You'll receive feedback at all stages from your fellow writers and your instructor.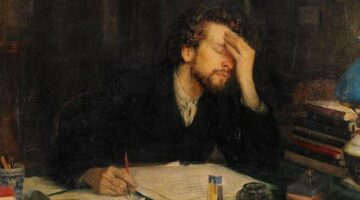 February

Humor Is The New Black!
With
February 2, 2022
$235 | 4 Weeks
Ready to add a splash of fun to your writing life? Join us for a four-week humor writing class. We'll read. We'll laugh. We'll write. We'll experiment.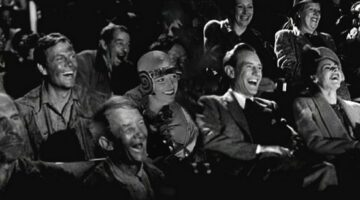 The Watching Eye/Thinking Mind: Writing Flash Fiction
With
February 2, 2022
$395 | 8 Weeks
Text-Based
Poet and Novelist, Barbara Henning offers this eight-week online workshop, writing tiny fictions while experimenting with first and third person points of view and analyzing how point of view affects the craft of fiction writing. There is no pre-requisite. Barbara will offer practical instruction and assignments, suggestions for revision, as well as lectures and and articles.

Branches of Creative Nonfiction
With
February 9, 2022
$395 | 8 Weeks
NEW!
Text and Live Video
What are the different types of creative nonfiction? From the personal essay to the hermit crab, learn the ropes of CNF in this 8 week class.

Kickstart Your Novel
With
February 9, 2022
$330 | 6 Weeks
NEW!
Text and Live Video
Writing a novel requires planning, strategy, and an understanding of the fundamentals of fiction. Start your novel the right way in this 6 week course, with Dana De Greff.

Writing Autobiographical Fiction
With
February 9, 2022
$395 | 8 Weeks
Text-Based
Learn to depart from "what really happened," and write compelling fiction from your own life experiences.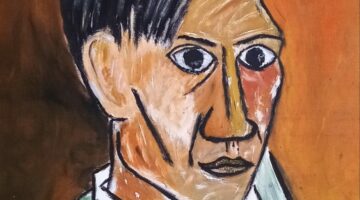 It was so fantastic working with other serious writers and getting their input. I have taken part in other writer critique groups, but I felt that the difference here is that everyone who came in is really serious about the craft.
I managed to revise and rewrite the first half of my novel during this course, and I have a plan for how to tackle the rest.
The ultimate success for me was that my husband could see a lot of improvement between the writing he saw in week 1 vs in week 10. Feeling inspired and empowered from this course!
—Nabila Zahur, novelist


This was my first course with Writers.com, and my first course in this global format (we had members from London, Australia, Denmark, and the US). It worked very well.
The course content was thoughtful, informative, and well-organized. The instructor was supportive and encouraging to all, and matched her level of critique to the level of the participant. I felt we were in the hands of a master and mentor, and it was a privilege to have her undivided attention eight times in two months.
—Fred Lindgren
Writers.com classes provide a great way to sharpen your writing skills and join a community of writers. Try a few—you won't be disappointed.
—Melissa DeCarlo, author of The Art Of Crash Landing (Harper Paperbacks/HarperCollins)

Browse More Student Testimonials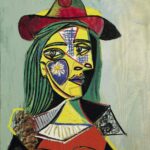 The workshop with Sarah Aronson was excellent. Sarah is knowledgeable, entertaining, and professional while being personable and enthusiastic. I would recommend this workshop to all writers.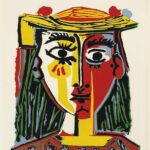 Sarah is open, generous and willing to help in any way she can. Her tips and exercises, her quotes from other writers, and her encouragement were top notch.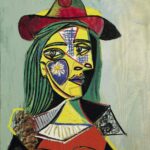 Sarah was lovely! She has a very inviting way of speaking that is clear and friendly but also not so slow that you lose interest. She has great ideas, and was very open to questions and varied ways of thinking about things. I came away with a lot of inspiration and reminders of how I should be approaching my work.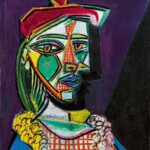 I appreciated Jack's thoughtful critiques, both of my work and of the work of my classmates. Jack and my classmates were very helpful. Jack's critiques definitely assisted me in making this a stronger manuscript.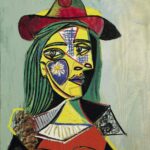 Even if you've read or learned about bullet journals in other venues, Rudri's insights will be valuable. Highly recommended!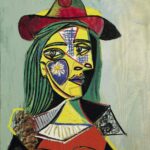 Wonderful way to get through the chaos and beauty of winter solstice and the holidays through writing and sharing our stories. Susan collected great resources for our winter-sanity and inspired us with poetry and writing prompts.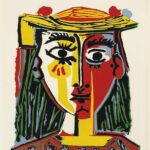 I learned just how difficult it is to write succinct stories. As efficient a writer as I think I am I learned just how elusive efficient writing is. The group I was a part of were smart, caring people. They offered encouragement and suggestions that made sense. 

Jack was very constructive with his feedback. I was very lucky to share the course with competent, positive, and constructive students. I learned a lot and enjoyed the process!
About Writers.com
The First Writing School on the Internet
Since 1995, writers from over two hundred countries have visited Writers.com and thousands have completed our online writing classes. We are accessible 24-7 from any Internet connection in the world, uniting far-flung students with renowned instructors — all published, working writers with teaching experience— who offer feedback and encouragement.
Writing can be a lonely road but it doesn't have to be. Whether you're just beginning to write or polishing your next piece for publication, we can help. Let us provide inspiration, direction, community and deadlines to start you writing and keep you working.
Support And Constructive Criticism
You're never just a face in a crowd at Writers.com. Small groups keep our online classes lively and intimate.
Each class provides written lectures, projects and assignments, and discussion forums where you'll share your work with the instructor and the other students.
Best of all, a teacher offers insights on every project you submit. These critiques help identify the patterns that can plague even the most talented and experienced writers. So whether you're dusting off a grade-school passion or breaking onto the bestseller list, we can boost you up the ladder a few rungs.
Can't bring yourself to share your work? We offer private classes,  just you - or just you and a friend or two - working with the instructor. Click on private classes in the navigation bar at the top of the page to read more.
We also offer one-to-one services such as coaching and editing but it's highly recommended you take one of our classes first.
Writers.com commits to providing the best online writing classes for creative writers available anywhere. (If you're interested in learning other kinds of writing, such as business or technical writing, you can start with Hidden Front Door or a similar site.)
Caring And Community
Writers.com remains a rock in a sea of audit-only and feedback-light classes. We've had decades to fine-tune our approach, recruit top instructors and build a supportive network of writers. When you send us an email, you'll always hear back from a real person, not an auto-responder. And while you're in class, we're available to help seven days a week if you run into a problem or have a question.
Over a third of our alumni return to take a second class with us, and some have been taking our classes for 20 years or more. That's the highest compliment we can imagine — and it inspires us daily to keep growing as writers' needs and the literary landscape shift.
We pioneered teaching online writing classes. And we still do it with pleasure every day.