Over eight weeks, you'll develop a solid basis in the fictional elements—protagonist, setting, secondary characters, point of view, plot, and theme—while you develop the outline of your novel. You'll receive feedback at all stages from your fellow writers and your instructor.
Recent Student Testimonials

I thoroughly enjoyed the challenge presented by this course. We delved into several formal structures of English poetry and were expected to refine our focus in order to create within these structures. David is very professional and knowledgeable about the structure of poetry. It was a great experience.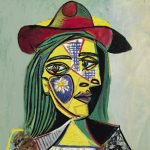 This class stretched my knowledge. David Mills teaches beyond expectations. This is not a class for the casual attendee but extremely worthwhile for the attentive poet. I am still processing his remarks given to each student.  He gave dynamite suggestions!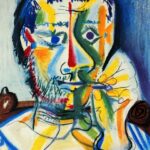 Rosemary's feedback was prompt, copious and direct. She was very honest with her comments without being harsh or negative. Her enthusiasm was contagious and she continuously pushed me to grow and get better. I was also blown away by the breadth and depth of the lectures and associated learning material. Rosemary's resources will offer me months if not years of further study.

Barbara is a terrific teacher. The reading materials were well chosen, the writing prompts were inspiring, the pace was perfect. Barbara's feedback on assignments were thorough and thoughtful. I was very impressed!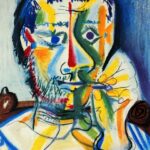 Excellent experience. Barbara is a very knowledgeable and capable teacher and critic. While just a beginning writer, even I could feel that my writing had improved significantly.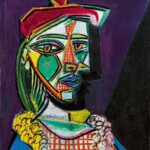 Excellent class. Excellent instructor. Valuable input. This class has made a difference in my writing.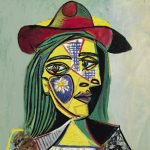 Julie was supportive and very attentive to everything I wrote, going line-by-line with comments and encouragement.  Julie was there to encourage and spur me on, suggesting I write other stories from the one I'm involved in. This was the most hands-on writing experience for me!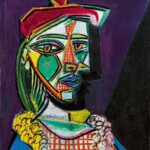 I felt as if I had a private writing tutor who paid the smallest attention to how and what I wrote and gave suggestions I had not even considered. She opened my eyes to more and wider genres.
About Writers.com
The First Writing School on the Internet
Since 1995, writers from over two hundred countries have visited Writers.com and thousands have completed our online writing classes. We are accessible 24-7 from any Internet connection in the world, uniting far-flung students with renowned instructors — all published, working writers with teaching experience— who offer feedback and encouragement.
Writing can be a lonely road but it doesn't have to be. Whether you're just beginning to write or polishing your next piece for publication, we can help. Let us provide inspiration, direction, community and deadlines to start you writing and keep you working.
Support And Constructive Criticism
You're never just a face in a crowd at Writers.com. Small groups keep our online classes lively and intimate.
Each class provides written lectures, projects and assignments, and discussion forums where you'll share your work with the instructor and the other students.
Best of all, a teacher offers insights on every project you submit. These critiques help identify the patterns that can plague even the most talented and experienced writers. So whether you're dusting off a grade-school passion or breaking onto the bestseller list, we can boost you up the ladder a few rungs.
Can't bring yourself to share your work? We offer private classes,  just you - or just you and a friend or two - working with the instructor. Click on private classes in the navigation bar at the top of the page to read more.
We also offer one-to-one services such as coaching and editing but it's highly recommended you take one of our classes first.
Caring And Community
Writers.com remains a rock in a sea of audit-only and feedback-light classes. We've had decades to fine-tune our approach, recruit top instructors and build a supportive network of writers. When you send us an email, you'll always hear back from a real person, not an auto-responder. And while you're in class, we're available to help seven days a week if you run into a problem or have a question.
Over a third of our alumni return to take a second class with us, and some have been taking our classes for 20 years or more. That's the highest compliment we can imagine — and it inspires us daily to keep growing as writers' needs and the literary landscape shift.
We pioneered teaching online writing classes. And we still do it with pleasure every day.