If you want to be an in demand storyteller in the digital age, you need to get in, get out and get going. In this "short" four-week memoir writing adventure, you'll learn to scope out, swoop down and snatch up important memories from your life then speed write them into miniature masterpieces.
Recent Student Testimonials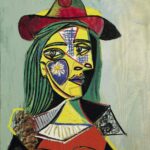 This course was exactly what I needed! Susan Vespoli is an excellent facilitator; her pacing was perfect; she created the safe space I needed to push my craft. I looked forward to each session, and I found the time in between to be productive because the sessions were so rich. I could not have asked for a better experience.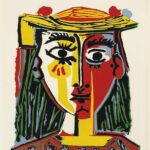 Gloria is a remarkable, caring, dedicated writing coach. I've taken many online courses since 2007, but I've never received the extensive feedback Gloria provided to all her students with each lesson.

I loved this class. Barbara is simply fabulous as a teacher, and our group was fantastic. Participants were very engaged and brought their strength and experience to the feedback they provided on others' writings. Sometimes they shone the lights on aspects that I as the writer had not thought about.

Kelly Bingham is the best teacher I have worked with. She is specific in her critiques. She is kind and patient. Young writers will learn a tremendous amount from Kelly. I feel very blessed to have found her. 


Writing Mindfulness was an extremely engaging course. Assignments were challenging yet fun. Feedback – by both Marc and fellow students – offered gentle learning nudges. In just one short month, a strong community of poets was formed. Marc created a safe and creative learning environment. He was an on-going presence, providing constant feedback and encouragement. I will definitely take more writers.com courses.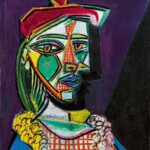 Lissa is a generous and warm teacher. Her assignments were interesting and created a space for a student to delve into their own insights and interests. I really loved this class. I looked forward to each week's assignment. 


Brilliant course. Brilliant structure. Brilliant teacher. Brilliant participants. Gloria is dedicated and so hard working. She gives thorough in depth personal feedback and asks a lot of questions that makes you think about how to improve your writing. 


Julie is exceptional. She gives in depth inline feedback that is amazingly useful. Julie is such a brilliant and dedicated teacher that I like every course run by her!
About Writers.com
The First Writing School on the Internet
Since 1995, writers from over two hundred countries have visited Writers.com and thousands have completed our online writing classes. We are accessible 24-7 from any Internet connection in the world, uniting far-flung students with renowned instructors — all published, working writers with teaching experience— who offer feedback and encouragement.
Writing can be a lonely road but it doesn't have to be. Whether you're just beginning to write or polishing your next piece for publication, we can help. Let us provide inspiration, direction, community and deadlines to start you writing and keep you working.
Support And Constructive Criticism
You're never just a face in a crowd at Writers.com. Small groups keep our online classes lively and intimate.
Each class provides written lectures, projects and assignments, and discussion forums where you'll share your work with the instructor and the other students.
Best of all, a teacher offers insights on every project you submit. These critiques help identify the patterns that can plague even the most talented and experienced writers. So whether you're dusting off a grade-school passion or breaking onto the bestseller list, we can boost you up the ladder a few rungs.
Can't bring yourself to share your work? We offer private classes,  just you - or just you and a friend or two - working with the instructor. Click on private classes in the navigation bar at the top of the page to read more.
We also offer one-to-one services such as coaching and editing but it's highly recommended you take one of our classes first.
Writers.com commits to providing the best online writing classes for creative writers available anywhere. (If you're interested in learning other kinds of writing, such as business or technical writing, you can start with Hidden Front Door or a similar site.)
Caring And Community
Writers.com remains a rock in a sea of audit-only and feedback-light classes. We've had decades to fine-tune our approach, recruit top instructors and build a supportive network of writers. When you send us an email, you'll always hear back from a real person, not an auto-responder. And while you're in class, we're available to help seven days a week if you run into a problem or have a question.
Over a third of our alumni return to take a second class with us, and some have been taking our classes for 20 years or more. That's the highest compliment we can imagine — and it inspires us daily to keep growing as writers' needs and the literary landscape shift.
We pioneered teaching online writing classes. And we still do it with pleasure every day.