Finding Confidence in the Braided Essay: A Craft and Empowerment Workshop for Literary Nonfiction
with Margo Steines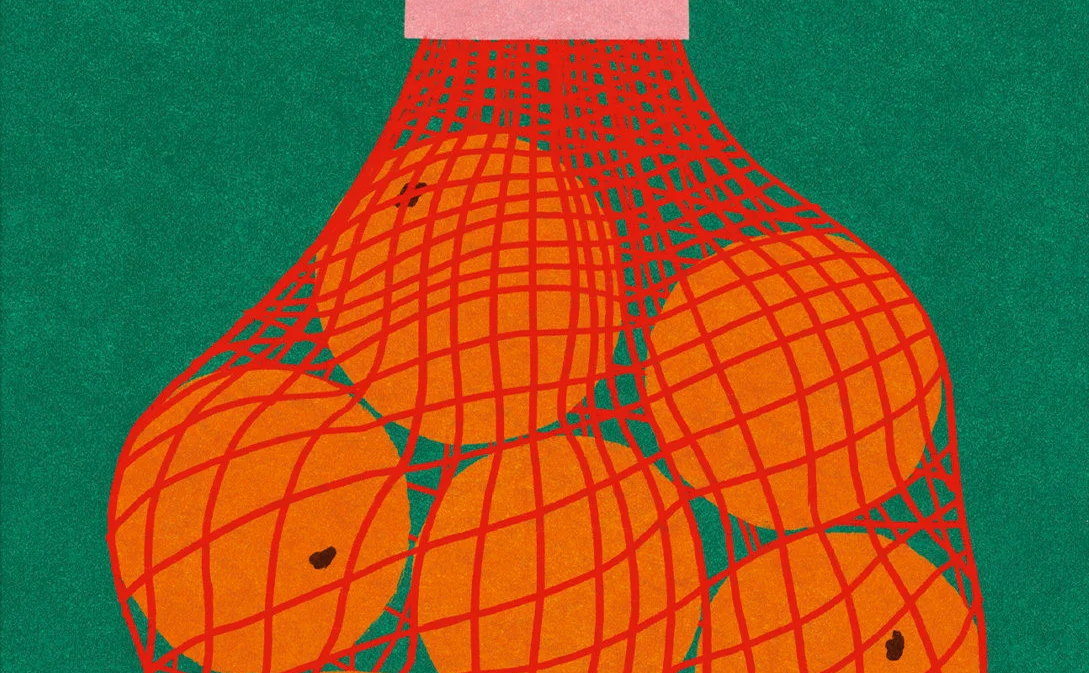 September 6, 2023 | 8 weeks |
$565.00
Many writers come to the page with the desire to write about their own experiences—to tell their own story. And yet, telling the truth about ourselves can be one of the most challenging asks for a writer. We are culturally conditioned to keep certain aspects of our lives private, to quiet our voices, to let others speak for us. Self-doubt and self-censorship often come up. For many writers of personal narrative, finding the agency to access your own voice is the key to putting words on the page.
This workshop will guide you through how to write a braided essay, using both your own experiences and material that you'll develop throughout the course. Some of the most successful braided essays utilize multiple modalities of nonfiction writing, from memoir and personal narrative to immersion journalism, cultural criticism, science writing, and academic and literary research, so with the goal of equipping you with as many tools as you need to write your essay with agency and authority, this course will explore the form and craft several of these modalities: memoir, immersion research, and cultural criticism.
In the eight weeks of the workshop, you will gain and deepen your familiarity with the form of the braided essay, using personal narrative to inform and resonate with outward-looking work. We will explore content and craft and will spend time researching and generating braids of memoir, experiential research, and secondary research/cultural criticism.
Throughout the course, you will work with the desire to write the self, and explore how to use the self as your unique lens through which to write about whatever you are interested in. Through craft practices, empowerment exercises, and a broad reframing of what personal narrative can do, the class will build toward writing a braided essay that puts your story on the page.
Learning and Writing Goals
Learning Goals
In this workshop, you will study the braided essay through creative and craft work while generating drafts of new material toward your own braided essay. The class will delve into the practices of memoir, immersion research, and cultural criticism, as well as how to "do the braid"—that is, how to compose, edit, and organize material that can become unwieldy in draft form.
You will learn practical techniques (like how to use index cards and your wall or floor to visually represent ideas and structures, and how to use the sonic rhythms of poetry to link disparate chunks of text), and you will learn a series of empowerment exercises that you can return to when you find your voice stuck in your throat.
By the end of the class, you'll learn how to deploy personal narrative and different styles of outward-looking writing to link seemingly unrelated ideas, and you'll realize and capitalize on the textual currency embedded in your own memories, experiences, and curiosities. You'll learn to read as a writer and write as an editor, homing your eye toward connections of ideas and language
Writing Goals
You will leave the class with a first draft of a braided essay and revision plan to guide you toward its completion.
Zoom Schedule
90 minute Zoom meetings will take place each Tuesday beginning September 12, at 5:30pm Pacific/8:30 Eastern.
Weekly Syllabus
WEEK ONE: INTRODUCTIONS AND OVERVIEW
Introductions
Craft talk on the braided essay, overview of 3 parts we're looking at, etc
Intro Morning Pages
Method exercise
Readings: Biondolillo, Conover
Homework: daily pages toward essay ideas
WEEK TWO: LOOKING INWARD: MEMOIR AND PERSONAL NARRATIVE
Craft talk on memoir
Discussion: aspects of memoir
Method exercise: Shifting Voices
Drafting plans
Reading: Dombek, Yuknavitch
Homework: memoir pages
WEEK THREE: THE BODY IS THE TOOL: EXPERIENTIAL AND IMMERSION RESEARCH
Craft talk on experiential and immersion research
Generate experiential or immersion plans and/or freewrite pages
First/second/third exercise
Reading: Abdurraqib, Biss
Homework: experiential/immersion research and pages
WEEK FOUR: LOOKING OUTWARD: CULTURAL CRITICISM AND SECONDARY RESEARCH
Reader response to experiential/immersion pages
Craft talk on cultural criticism/secondary research
Discussion: Research method
Authority of voice exercise
Reading: Febos
Homework: cultural crit/secondary research pages
WEEK FIVE: FILLING IN THE GAPS: LEARNING TO SEE WHAT YOUR DRAFT NEEDS
Craft talk on seeing the big picture and filling in the gaps
Reverse outline exercise
Reading as a writer exercise
Reading: McPhee, Tufte
Homework: reverse outline, edit plan, and work on edits/expansion
WEEK SIX: STRUCTURING, EDITING, AND REVISIONS: BRINGING SHAPE AND PRECISION TO YOUR PAGES
Reader response to cultural crit/secondary research pages
Craft talk on structuring, editing, and revisions
Discussion: structural modes and logics
Exercise: Unmixing metaphors + applying pressure to language
Reading: Chavez, Session Iworkshop drafts
Homework: edits, Session I writers submit drafts
WEEK SEVEN: WORKSHOP I
The Critical Response Method
Workshop Session I
Reading: Session II workshop drafts
Homework: Session II writers submit drafts
WEEK EIGHT: WORKSHOP II
Student Feedback for Margo Steines:
Margo writes with insight and incisiveness you feel in your gut. Reading her work reminds me that I am human and alive and not alone in feeling what I feel. It's a privilege to read Margo and also to be edited by her. She's a thoughtful editor who possesses both empathy and sharp instincts, which do not always appear in the same package. She knows how to ask you thought-provoking questions about your work that lead you to your own solutions. Rachel Reeves, journalist