Poetry and Performance: Slam Poetry 101
with Ollie Schminkey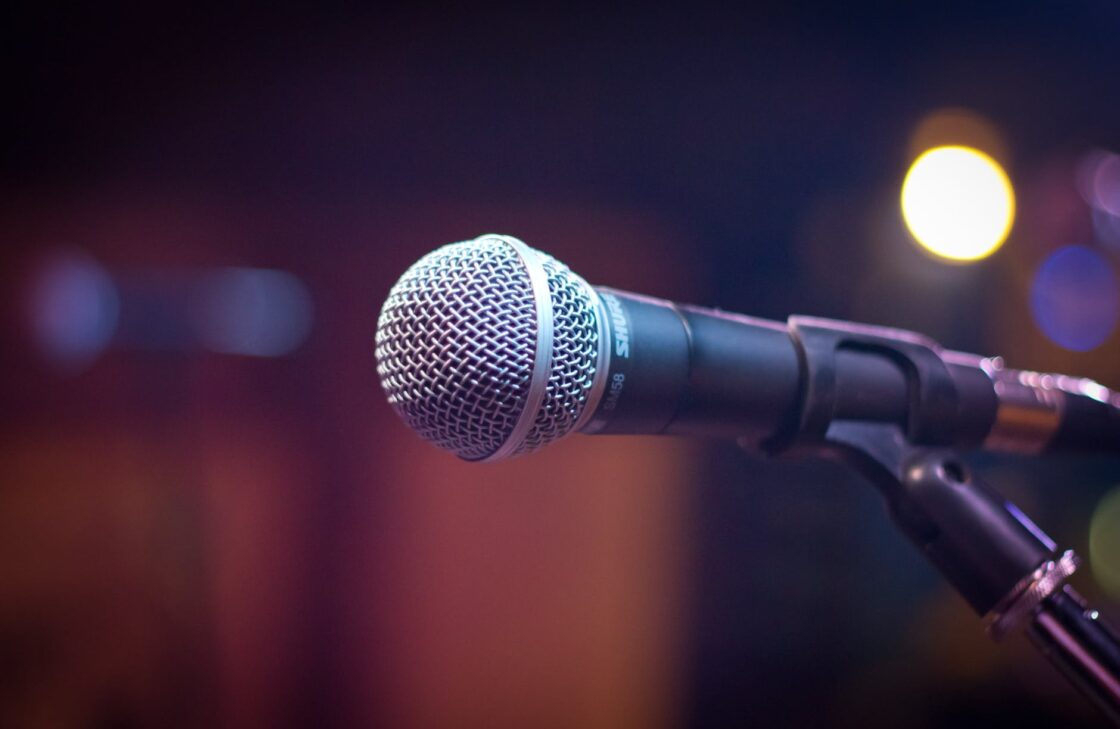 | 2 Single-Day Webinars |
$195.00
In this two-day workshop, led by award-winning slam poet and author Ollie Schminkey (they/them), you will gain the introductory skills to both write and perform poetry.
To begin, we will dive into the mechanics of writing performance poetry—what makes a poem impactful? How do we help audiences connect with our work? How do we write lines that make listeners want to snap their fingers? What makes a metaphor good? We will explore every aspect of how to make an impactful poem, from structure to images to endings, with concrete tips for each step of the process. We will study poems from poets like Hanif Abdurraqib, Denice Frohman, Danez Smith, and Hieu Minh Nguyen. Of course, no slam poetry course would be complete without performance! After we dissect the writing aspect of poetry, you'll learn practical tips and tricks for performing that poetry (and even how to submit that performance to video contests).
This workshop is hands-on; come prepared to practice, write, share, and learn!
Ollie aims for all of their classes to be actively non-competitive, non-judgemental, pro-diversity, anti-racist, pro-LGBTQ, and extremely fun! You can expect a collaborative environment, a flexible approach to poetry, and (hopefully) a good laugh per class.
Beginners are welcomed and encouraged! Experienced folks are welcomed and encouraged! Everyone is welcomed and encouraged!
Poems in this workshop will cover a wide variety of themes, some of which contain mature content and may be activating for some participants.
Learning and Writing Goals
You will learn how to use new poetic vocabulary, how to construct a performance poem, and how to perform that poem effectively. You will come away from this workshop with a better understanding of how to create effective metaphors, images, structures, and endings, as well as an expanded view on what performance poetry can be.
Zoom Schedule
Thursday, March 2nd and Thursday, March 9th from 6-8:00 CST (7-9:00 PST).
Syllabus
Day One: Poems, Poems, Poems
We will dive right in on day one, starting with the very basics of slam poetry (What is a slam? How do you win? What makes it different than a poetry reading or open mic?). Next, we'll explore poetic vocabulary for the performance poet (this isn't your high school English class!), as well as how to make those metaphors really shine.  We'll immediately put our new knowledge to practice while writing a poem off of a prompt tailored to reinforcing these concepts.  We will be sharing the first drafts we just wrote (don't worry, it's not as scary as it sounds!) Then, you'll get hands-on practice reworking metaphors, and we'll all share our before-and-afters.
Day Two: Performance, Performance, Performance
We'll spend the first half of the workshop exploring different types of poem structures, as well as the most effective ways to write the ending of a performance poem.  We'll continue working with our poems we wrote on day one, getting some hands-on practice editing them for a memorable and effective ending on the stage. You'll learn some tips and tricks for giving a knock-out performance, and, of course, some best practices for how to film that performance and submit it to contests. To wrap up the class, we'll be sharing the newest drafts of our poems, celebrating our growth, and sharing resources for how to continue your performance poetry journey!

Student Feedback for Ollie Schminkey:
"Ollie's class was like a warm virtual hug every week. They fostered a truly lovely community of poets turned friends, and they were always so kind, present, thoughtful, and fun. I wholeheartedly endorse this class and will sign up for anything Ollie teaches in the future!"
"It is very welcoming and Ollie acts like part of the group, not a top down structure. The prompts are great and not things I would have thought of on my own."
"This class will be a catalyst for re-visioning and creating poems for a chapbook. Even if you know a lot about poetry, you will learn something new. Ollie was an amazing instructor!"
"It's an opportunity to congregate with an amazing & very charismatic poet and a group of like-minded people to talk about poetry and learn about other poets, to write a fun weekly prompt, and to learn from and edit the poems of your colleagues. It's a great time, lots of fun & laughter (some tears!), and it is a tonic to the soul."
"A fun and effective workshop for writers of any experience."