Intro to Fiction Writing
with Donna Levin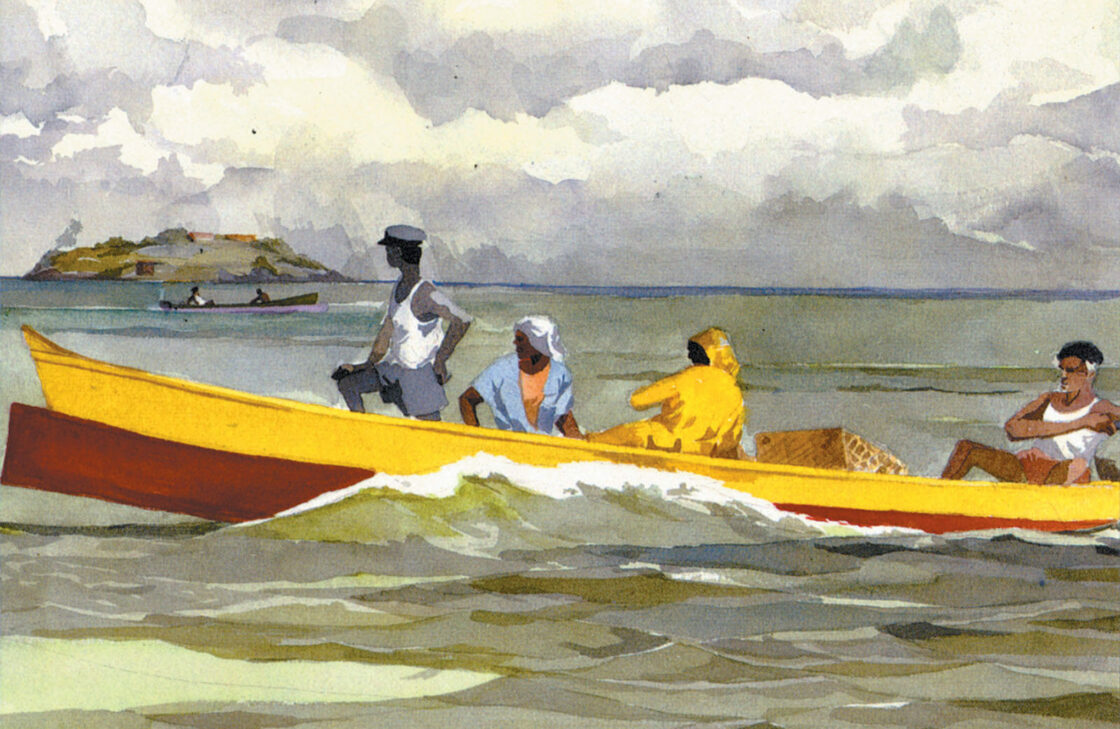 October 19, 2022 | 8 Weeks |
$495.00
This course is aimed both at fiction writers starting out, and also those who've been flying without instruments. I'll introduce the basic concepts of character development, careful word choice, scene vs. narration, voice, and more.
Each week I will post (short) required readings, and assign a writing exercise. I'll also recommend readings and suggest optional writing exercises. You'll give and receive constructive feedback from me as well as your peers. Our aim is to discover, or to rediscover, the joy of writing, and to empower one another.
In a weekly, one hour Zoom meeting, we can discuss not only our fiction, but the challenges of creating a disciplined writing schedule. The meetings aren't mandatory, but they're part of developing the sense of community so important to a writer's life.
This is an opportunity to finally begin the fiction you've been thinking about, and/or to jumpstart a dormant writing practice.
Recommended, but not required, reading includes John Gardner's The Art of Fiction and On Becoming a Novelist, Oakley Hall's The Art and Craft of Novel Writing, Thaisa Frank's Finding Your Writer's Voice, Lajos Egri's The Art of Dramatic Writing, and E.M. Forster's Aspects of the Novel.
Donna is a great instructor. I now have a regular writing practice!
—Barbara Moser
Weekly Zoom Schedule
Thursdays, 7:00 P.M., U.S. Eastern Time.
Please note: there will be a one week pause from November 20–November 26 because of Thanksgiving in the U.S. The course will have 8 sessions over 9 weeks, with the last week ending on December 21st. 
Course Objectives
In this course you will:
Gain an understanding of the elements that apply to flash fiction, short story, novel, and narrative nonfiction (e.g. memoir).
Learn to deal with the Inner Critic, who prevents more writing than any censorship law ever has.
Practice revision, which is the larger part of writing.
Learn how better to critique your own writing by giving feedback to your peers.
Have a toolkit of techniques and resources for future writing, including other classes and workshops, writing groups and conferences.
By the end of this course, you will have written at least one flash fiction piece, short story draft, or novel opening chapter, using the techniques we've discussed.
Course Syllabus
Week One: The Fundamentals of Prose
The importance of being precise; what exactly it means to "show, don't tell;" how to use metaphors and similes effectively, while avoiding clichés. Passive vs. active voice; present vs. past tense.
Selected readings include the poem Richard Cory, by A.E. Robinson
As we go through the weeks, incorporate these "rules" in your writing.
Assignment: Describe an incident from your childhood paying special attention to the prose.
Week Two: Character
Resources for developing characters: the bio, the backstory, the character question list.
The three requirements of a protagonist: stature, complexity, and the ability to pursue a goal. The greater freedom (and fun) you can have with secondary characters. How characters grow while remaining consistent.
Selected readings from Kazuo Ishiguro and others.
Assignment: Write a monologue spoken by a character who is very different from you. You might switch genders and/or make the character younger or older, but most important, change their outlook on life. If you're an atheist, make them religious. An introvert becomes an extrovert.  A conservative becomes a liberal; an optimist a pessimist. Give the character a name and let them describe themselves physically.
Week Three: Dialogue
Dialogue is one of the most immediate ways of giving information about a character. Do they curse? Use correct grammar? "Said" vs. "opined:" how to avoid overusing either.
Selected readings from Hemingway, Raymond Carver, and Alice Walker.
Assignment: a conversation at a party, where the attendees come from a variety of backgrounds. Disagreements encouraged.
Week Four: Plot
Readers may be enchanted by lyrical prose, but even in the most literary fiction, what they want most to know is what happens next. There are many different models for plotting, but in all of them the unit of measurement is conflict.
Selected readings from O. Henry and others.
Assignment: write a scene in which two people are trapped together, for example, in a stuck elevator, in gridlocked traffic, or a collapsed building. We'll choose from among this and previous assignments, as the starting point for the final project, which is the story or chapter; alternatively, you can choose a new subject.
Week Five: Scene vs. Narration
Movies and television have influenced fiction, in the same way that photography freed painters to create impressionism and abstract art. In the case of fiction, so that the latter is more fully dramatized now, but narration and summary give the fiction writer more mobility.
Selected readings from Charles Dickens and Bill Clegg.
Assignment: write three to five pages that combine narration and scene.
Week Six: Point of View
The pluses and minus of first, (the rarely used) second, and third person. Also third person limited vs. omniscient. The importance of staying in one point of view per scene.
Selected readings from Anita Shreve, Jay McInerny, and others.
Assignment: write a piece in first person. Rewrite in third.
Week Seven: Voice
Along with "show, don't tell," the phrase "find your voice" is one of the most common bits of advice you'll hear. As advice goes, it's vague enough to be almost useless. Yet it is, possibly, the most crucial element of fiction. We'll do our best to define it and discuss techniques for "finding" yours. (Hint: it's not under the bed.)
Selected readings include excerpts from Catcher in the Rye and The Remains of the Day.
Assignment: Write a letter to a close friend, real or imagined, living or deceased, in which you confide a secret (real or imagined).
Week Eight: Revision
Here's another aphorism from the writer's hit parade: "most of writing is rewriting." How many drafts does one do? That's impossible to determine in advance, but we do know that the first step is a second draft. We'll discuss how to attack a new draft. (Hint: it's going to require more than the track changes feature.)
Selected readings include two versions of one fiction piece.
Assignment: Revise the story, or chapter, that you've been working on during the second half of class.
Why Take a Fiction Writing Course with Writers.com?
We welcome writers of all backgrounds and experience levels, and we are here for one reason: to support you on your writing journey.
Small groups keep our online writing classes lively and intimate.
Work through your weekly written lectures, course materials, and writing assignments at your own pace.
Share and discuss your work with classmates in a supportive class environment.
Award-winning instructor Donna Levin will offer you direct, personal feedback and suggestions on every assignment you submit.
Learn how to write compelling fiction in this eight-week course. Enroll today!
---
Student Feedback for Donna Levin:
Donna is a force! She is funny, brilliant, and encouraging. This was such a remarkable experience, it far exceeded my expectations. Michelle Matiyow
I really appreciated the Zoom calls that Donna mediated in this class—we could share ideas and feedback in real time and in a more personal way. Donna was always quick with feedback that was both constructive and encouraging. Having weekly deadlines made all the difference for moving my book forward. Andrea Gust
Donna Levin is a gifted teacher. As funny as she is smart, she will captivate and keep you going. One of my favorite writing instructors, I credit her with helping me finish my first novel and for encouraging me in those that followed. Take her class! Terry Gamble, author of The Water Dancers, Good Family, and The Eulogist
This was my first online writing course and it exceeded my expectations. Donna was knowledgable and highly responsive. She was very encouraging and my classmates were very engaged. I had a great experience. Lisa Hamidi
Donna is an experienced and engaging teacher. Her lectures are concise and to the point. Her feedback on assignments are detailed and thoughtful. She goes above and beyond the online platform to organize weekly Zoom meetings to check in, and invites everyone to share their writing practices, their progress and challenges. Dung-Chi Tran
Donna is inspiring and knowledgeable about writing craft. This class will fulfill its promise! Carol Park
I took several classes from Donna while writing my first novel, a book that was ultimately selected for three best of the year lists. She was instrumental in the development of a publishable manuscript, helping me with characterization, plot and pacing. Her critiques are sensitive, insightful—and motivating. If you are high-centered on the rocky road to finishing your novel, you can do no better than to study with Donna. Mark Coggins, award-winning author of the August Riordan series