The Spirituality of Poetry
with Joy Roulier Sawyer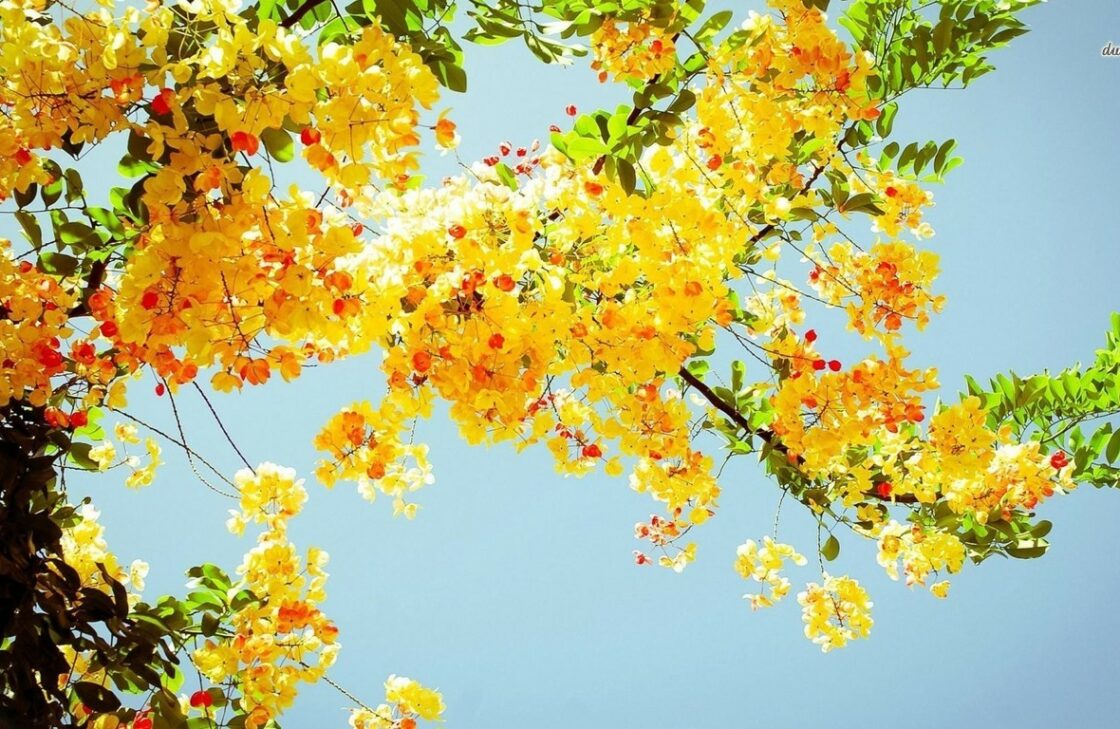 August 9, 2023 | 6 Weeks |
$395.00
Poetry has long reflected the rich depth and breadth of humanity's myriad approaches to spirituality. In a world rife with confusion and conflict, spiritual poetry can both deeply nourish our souls and create compassionate bridges between us. No matter how each of us might define spirituality, both reading and writing poems that explore this important life dimension has the potential to make us better human beings.
In this course, you'll explore many poets whose work radiate with broad definitions of spirituality. Our weekly readings are designed to help center and balance you, as well as help you explore your own beliefs and approaches to a spiritual life. Through guided, in-class writing prompts, you'll also have the opportunity to discover more about yourself as a spiritual seeker.
In addition, the various weekly writing assignments will help you use your course readings as creative catalysts, as well as to grow in your ability to give feedback to those who express their spirituality differently than you. No previous experience is needed—all are welcome to explore the movement of the spirit through the miraculous vehicle of poetry!
Learning Goals
You'll read many poets whose work radiate with a variety of spiritual themes across a broad spectrum of traditions: Rumi, Antonio Machado, Jane Kenyon, Mary Oliver, e.e. cummings, Rebecca Baggett, Ranier Maria Rilke, David Whyte, Kaylin Haught, Annie Finch, David Wagoner, Joy Harjo, Anne Porter, R.S. Thomas, Bhagavad Vita, Denise Levertov, Federico Garcia Lorca, Vassar Miller, and others.
You'll explore the rich connection between spirituality and good poetic craft.
You'll reflect on and write about your own spirituality as it expresses itself through poetry.
Writing Goals
You'll read and write poems with spiritual themes, both inside and outside of class.
You'll define for yourself how you'd like your own poetry to reflect the spiritual.
You'll receive extra writing prompts you can use to write future poems.
You'll learn a variety of ways how to use poems as springboards for your work.
Zoom Schedule
Classes held for six weeks Wednesdays, Aug. 9-Sept 13, 7-8:30 U.S. Eastern Time. During our time together, we'll both read and talk about poems, write in response, and share our work when we can.
Syllabus
Week 1: Wonder & Spirituality.
A hallmark of many spiritually-themed poems is a palpable sense of wonder. You'll read work by poets such as Mary Oliver, e.e. cummings, and Federico Garcia Lorca, and learn how to write poetry that communicates your own sense of awe.
Week 2: Gratitude as a Spiritual Expression.
Poets express gratitude in uniquely different ways. By reading poems by Jane Kenyon, Anne Porter, Rebecca Baggett, and others, you'll explore and write about what evokes gratitude within you.
Week 3: Spirituality & Human Experience.
What makes us most human can also make us most spiritual. You'll encounter poets such as Antonio Machado, David Wagoner, Ranier Maria Rilke and others who each write deeply authentic poetry as an expression of spirituality. You'll also reflect on how you can write more authentically.
Week 4: Embracing the Transcendent.
Each poet defines what the sacred means to them. You'll both read and respond in writing to poems that welcome a broad definition of "transcendence," including work by poets Joy Harjo, David Whyte, Kaylin Haught, and others. You'll ponder what sacred means to you, and how you want to incorporate that in your own work.
Week 5: Diversity in Spirituality.
The term "spiritual poetry" encompasses a multitude of beliefs and perspectives. You'll take a look at both ancient and contemporary poems by Rumi, the Bhagavad Vita, Annie Finch, and others. You'll also define your own path of belief as it relates to your creativity.
Week 6: The Mystery of Spirituality.
The aspect of mystery in spirituality embraces every aspect of the human condition, and erases any separation between common life and spirituality. You'll explore the poetry of Denise Levertov, Vassar Miller, R.S. Thomas and others who ground us on earth "as it is in heaven." You'll leave with a fresh vision of how the spirituality of poetry might change your writing—and your life.
Student Feedback for Joy Roulier Sawyer:
This was an excellent course that I was so sorry to see end! The instructor, Joy Sawyer, was terrific and the other participants very engaged. Joy is truly a motivated and passionate teacher who is very knowledgeable in her craft. She set a tone in the class that encouraged participation and her feedback was always helpful and clear. I would highly recommend this course to others. Peggy Capomaggi
This workshop was perfect for me. I wanted a beginner's class to learn the elements of poetry including terms, forms, genres, devices. The lessons included wonderful poems that illustrated all of these elements. Then we wrote poems in alignment with the lessons as an optional assignment. The teacher, Joy Sawyer, was very knowledgeable, personable, and encouraging. I enjoyed the camaraderie of the other participants and appreciated Joy's advice for giving each other feedback. I highly recommend this interesting and inspiring class for anyone who wants to learn more about poetry. Michelle Bentcliff
The course was encouraging and positive. Joy's approach and poetry choices were substantive and she gave us valuable info and feedback in a kind and helpful way. Janet Nodar
Joy Roulier Sawyer was an absolutely wonderful teacher. She was so supportive of everyone and noticed positive aspects in each of our writing and responses. Her responses to poetry we submitted was thorough and thoughtful. I will be looking for another course to take with Joy as she inspired me to continue to write. Joanna Bottaro
I found my way back to myself … or became more of myself through this course. Having the space to connect and be inspired, paired with the accountability and community to create was pure, poetic magic. Thank you! Gina Petersen
Joy Sawyer is one of the most inspiring, uplifting, and energetic writing teachers with whom I've studied, and I've taken literally hundreds of classes with dozens of writing teachers over many decades. She brings a fresh and very optimistic attitude to every class that she teaches. One of her greatest strengths is the way she uses poetry to spark discussions, which results in deep sharing and great writing prompts. Joy is a fabulous facilitator who packs SO MUCH into an hour, and always keeps discussions on-topic and on time. I always come away from a class with her with fresh writing I'd like to further work with. She is amazing. Paula Hagar
The poetry class I took with Joy was one of the best classes I've ever had. She is a master of her craft and a very gifted teacher. I learned more about poetry in four classes with Joy than at any time previously in my life. I came out of her workshop infinitely more knowledgeable about the craft and inspired to write more poetry! Anne Ingels
Joy is an amazing teacher. Many teachers mouth a lot of platitudes, but Joy speaks words of writing wisdom you can carry with you a lifetime. She is a great listener, but also keeps things moving in her classes, switching it up with exercises, readings, workshopping, etc., all while keeping us focused on the subject. Holly Woodward
Joy is an absolutely phenomenal teacher: encouraging, enlightening. She's very knowledgeable and clearly a skilled writer. And she provides such a beautiful, positive environment in which writers can be challenged without becoming discouraged. What a wonderful workshop. I will always remember it. Christina Lewis
In the poetry class I took with Joy, she brought the hidden poet out of every person, including myself. She gently shed the pomp and circumstance of what we may have thought was a poem, and invited us in for tea (or a glass of wine) with each poet we read. Joy introduced poetry as the democratic gateway of reckoning with life's questions, mysteries, sorrows, and joys, and her concise descriptions of poetic terms and forms introduced structure to the often-amorphous world of poetry. I know my classmates and I now navigate that world with curiosity, discernment, and a remarkable "aha." Marta Shoman
Joy has incredible teaching skills and an engaging, positive attitude. She is one in a million. Her knowledge of writing, poetry, and writing therapy is extensive, and through her teaching, I have learned to both understand and appreciate poetry for the very first time in my life. Twila Paul
I have taken classes with Joy for several years now. She has a signature style, one that combines her own life and writing experience with a personalized mentoring approach. Joy makes me feel that I have something important to say, and she gave me tools (writing exercises, examples of poets' work) that helped me become a better poet. I feel heard and valued in her classes, and that is worth everything. Carol McDonald
Joy Sawyer has an exceptional ability to discuss the nuances of writing, all genres, all levels—each writer and poet is encouraged. She encourages great sharing and participation among writers. I am always amazed at her ability to hear each student, often comparing their work, or maybe a phrase, to a well-known poet or author. She gives such welcoming encouragement to each person in her classes. Mary Van Pelt
I'm very impressed at Joy's ability to inspire and guide poets to take steps toward our goals, but also at her passion for writing and helping others find their writing voice. She is very organized, and every workshop is jam-packed with writing prompts and exercises and thoughtfully culled handouts. Susan Cable
Joy's poetry class was wonderful. I left with so much affection for my writing, writing in general, and for my fellow writers. I felt like a part of a greater writing community, capable of creating momentum toward change in the world. I would take this class again and again. Shawna Ervin
I signed up for one of Joy's poetry classes because I'd recently rediscovered my childhood love of writing poetry. I was hoping to improve and to understand what made a "good" poem. But in Joy's class I got so much more. She seamlessly wove together discussions about the craft of poetry with readings of verses that demonstrated the broad application of the term "poem," and that prompted writings. I came away understanding poetry better, with a new vast collection of pieces and the sense that in order to be "good" at writing poetry, I just needed to practice—to pay attention—and to play with words on the page. Eve Makoff