Techwashed!: Writing with AI, Data, and Surveillance
with Shankar Narayan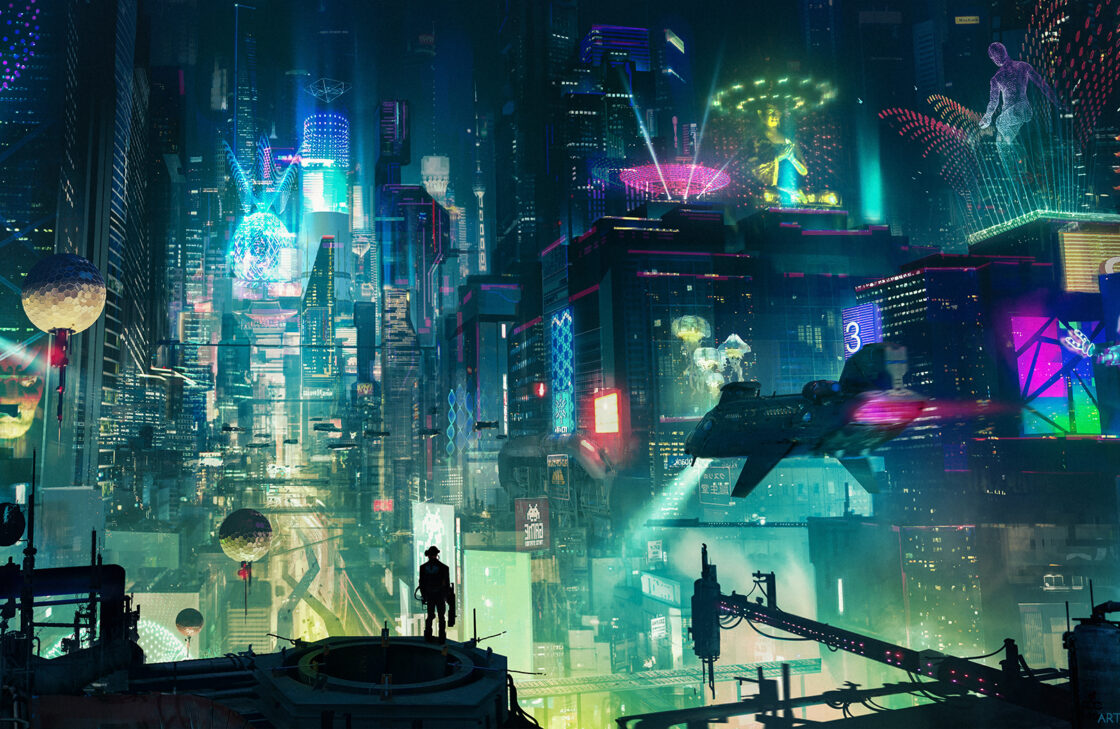 December 3, 2022 | 2 Saturday Workshops |
$205.00
Tech is our own dark mirror, transforming humanity's endeavors, impacting marginalized communities, and raising unique writing challenges. Artificial intelligence and the data that feed it are challenging our society's foundations, empowering some, disempowering others, and changing our writing and thinking in the process.
In this part-generative, part-analytical two-day intensive course, we'll explore the challenges of writing with and about tech with courage and authenticity, while exploring humanity's love affair with tech. We'll examine the language of this revolution through close reads of relevant materials including everything from essays and commentary, to poetry, fiction, and manifestos, to religious scriptures, and even algorithms themselves. We'll talk about what it all means, challenging our understandings of how tech interacts with disinformation, intolerance, the environment, and power. And we'll riff off those materials to generate our own technologically inspired pieces. Come ready to write!
Note: No prior tech knowledge or skill is required. Prior iterations of this class have included participants with a wide range of relationships to tech, all of whose perspectives enriched and broadened our discussions.
This Class is About:
Applying a critical lens to technology in the present moment as well as in a historic context, while better understanding and analyzing how it impacts our language, writing, and thinking
Using these rich materials and their energy to fuel and inspire our own tech-inspired writing
Creating a community of writers that can energize and share and support one another, both within and outside class
Course Outline
Each class unit will include one or more writing exercises. Students will be able to work on their writing starts between classes, share their work with peers, and submit them for instructor feedback as well, if desired.
We will meet each class from 1-5 P.M. U.S. Eastern time.
Class 1
Saturday, December 3rd
Unit 1: Precipice: How tech is transforming our experiences, our power relationships, our language, and our world. This will be our introduction to the big-picture issues that will inspire our writing in the rest of the class, via current poetry, prose, and commentary.
Unit 2: Panopticon: Surveillance, data hemorrhage, societal memory/forgetting, and inequity. Here, we'll turn our critical lens to past and present surveillance narratives, examining how historic surveillance in the context of power relationships have brought us to the present moment.
Class 2
Saturday, December 10th
Unit 3: Dystopia: Data-driven decision-making via algorithm, Big Tech, and power. Building on previous units, we'll turn fully to our current reality, where algorithms hold increasing importance in the critical decisions that shape our lives — yet are often deployed without accountability to those they impact, and clarity on how they operate.
Unit 4: Singularity: Superhumans, robots, animals, and gods. With all this rich material resonating in our minds, we'll turn to the future of the future — ie, what worlds and beings can we imagine our current inflection point unleashing? What will define the human parts of us and our world, and what importance will they carry? We'll continue to give our imaginations free reign to inspire our energized writing.
Student Feedback for Shankar Narayan:
I was drawn to the class by the title but then I discovered it was so much more than that. Shankar introduced Hindu stories and myths in a way that was accessible and fascinating. As writers, we could use the material to jumpstart our stories using a new kind of energy and with new characters. Shankar is thoughtful, organized, and able to break down complex information into bite sized pieces. Each class is well-crafted and includes a combination of funny, interesting, and symbolic content. We listen, watch, read, and write in each session. I also appreciated the community agreements that were shared at the beginning of each class and inspired a sensitive and safe space for everyone. I would take any class that this instructor teaches! Anonymous
Shankar's classes hold warm, supportive space no matter where you are in the creative process, and offer plenty of encouragement and ideas for trying new things with your writing. I've been taking classes with Shankar for the past couple of years, and his kindness, sense of humour, and passion for words keeps me coming back for more. I hope to be writing with you again soon. Anonymous