Sing the Body Electric: Poetry of the Body
with Andrea Jurjević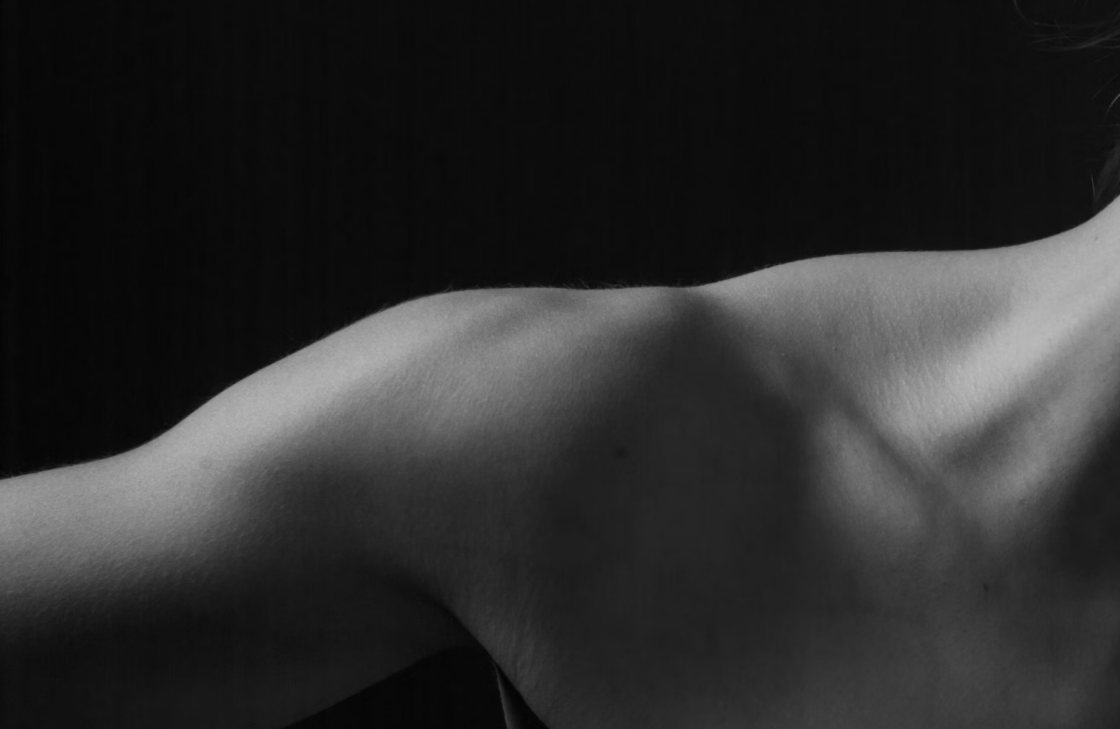 Let's get physical.
In this 8-week workshop, we will explore writing about the body and from the body. From idealizing the beauty of the human form to marveling at its capabilities and placing divine properties on its suffering, the human body has been a continuous source of inspiration for artists throughout history.
We don't need to tiptoe around topics such as aging bodies and their sex drive, or all bodies' natural but messy physical functions. Nor should we worry that these topics aren't worthy of poetic attention. Instead, we will write!
We will tune into our own sensory experiences, and revive our relationships to our own physical selves, and to our surroundings. We will read and write about pleasure, desire, sensuality as well as pain, temporality and placement. We will expand our writing repertoire and expand our writing habits. And we will treat the erotic as an expression of artistic vitality.
Poets and short prose writers of all levels are welcome.
Learning & Writing Goals
Learning Goals:
In this course, students will learn to:
Employ sensory experiences as an aesthetic pursuit.
Awaken a more embodied writing practice.
Tap into new sources of inspiration and generate vivid writing.
Build personal vocabulary that enriches one's work.
Invest in one's personal mythology.
Writing Goals:
In this course, students will write and workshop eight pieces.
Zoom & Class Schedule
Beginning Wednesday, September 13th from 7-8:30 pm Eastern, we will meet on Zoom each week for a 90-min class during which we will discuss readings, write, share our work, and receive verbal feedback.
Each week will start online, on WetInk, with a reading package along with two prompts: one that asks students to reflect on the reading, and a poetry writing prompt.
Students will have an opportunity to revise their work and submit the revision by the end of the week to the online platform for detailed feedback.
Weekly Syllabus
Week 1. The Physical Body:
Writing about the physical body, whether to celebrate the body of a beloved, or to address our own body, is also an opportunity to develop our ability to employ concrete, crisp, memorable details. Vivid imagery is important as it can quickly convey ideas that are difficult to articulate otherwise, and it can also facilitate an exploration of artistic freedom and experiment. What happens when we crank our imagery up all the way and make it exciting?
Week 2. Pleasure:
When we write poems about the ordinary life and its everyday joys, such as eating delicious food, enjoying our favorite cup of coffee, or taking a relaxing bath, the sensory experience can easily become a metaphor for something bigger. This week we will let our wants and desires speak for themselves.
Week 3. Body & Motion:
During the day, we move. We work, we cook, we dance, we clean our homes, we drive, travel, interact with people and the world around us, or sink into a slow, smoky suburban afternoon. Writing about the things we do allows us to think about movement and rhythm in a text, and it allows us to see what happens—or what is revealed—if we slow a simple activity down.
Week 4. Body & the Mind:
When Walt Whitman praised the body, he depicted it as a sacred part of the soul. This week we will look beyond the physical body—into the mind, the psyche, and the subconscious—and we will lean into this shadowy realm to push away from linear continuity into the surreal, fun and otherworldly. In other words, we will experiment with our artistic subjects, expression, and form.
Week 5. Body & Art:
Writing in response to a pre-existing piece of art allows us to use our eyesight in an aesthetic pursuit. Writing ekphrasis not only keeps the writer's block at bay (there is so much art to write about), but it also allows us to dive deeper into our obsessions, to variegate them and flash them out. Writing in response to art also naturally lends itself to making associative leaps, liberating ourselves from our writing habits, and discovering where association might take us.
Week 6. Body & the Erotic:
Many of us appreciate poems where the proverbial heat is turned up; however, how do we write a sexy poem without sounding cheesy and embarrassing ourselves? Does a poem need to be about intimacy to be sexually charged? Can a nature poem be sexy? This week we will focus on sensual language and the erotic principle of poetic expression—which, in my opinion, is the essence of the poetic expression.
Week 7. Body & Well-Being:
It's easy to feel moved by a beautiful, strong body. Same goes for attractive architecture, artwork, or stunning nature. But what happens when our bodies surprise of fail us? How can we make compelling art about bodies in decline without succumbing to sentimentality? This week will allow us to practice finding beauty and artistic value in things that are not conventionally beautiful—so that we can learn to tune into the world and train our sensibilities to see and appreciate what beauty and emotional power they possess.
Week 8. Body & Lineage:
Writing about the body can also be writing about our lineage (familial, artistic or spiritual), and about looking back to explore personal history. Writing about the body can also be about the places we live in, and those we carry within us. For this final week, we will set out in search of moments of truth by writing about the body in a bigger context and by pulling all the personal languages we carry within us—from our hometowns and regions to our family expressions and the communities we've been a part of, etc.
Student Feedback for Andrea Jurjević:
Learning underneath Andrea drastically affected how I write and interact with poetry. Coming into her course with a surface-level appreciation for poetry, Andrea's passion for reading and writing emanated in every lesson she gave, being so contagious as to deepen my love for the craft exponentially. If you have the chance to develop your writing alongside Andrea, consider yourself lucky and seize the opportunity. Harrison Wayne
Andrea's biggest strength as an instructor is her ability to inspire confidence in every student on every level. She is a master at fostering community in the classroom and at selecting works that are current, diverse, and rich in both technical achievements and emotions. Stephanie Brooks