A Crazy Little Thing Called Love: Writing Original Love Poems
with Lisa C. Taylor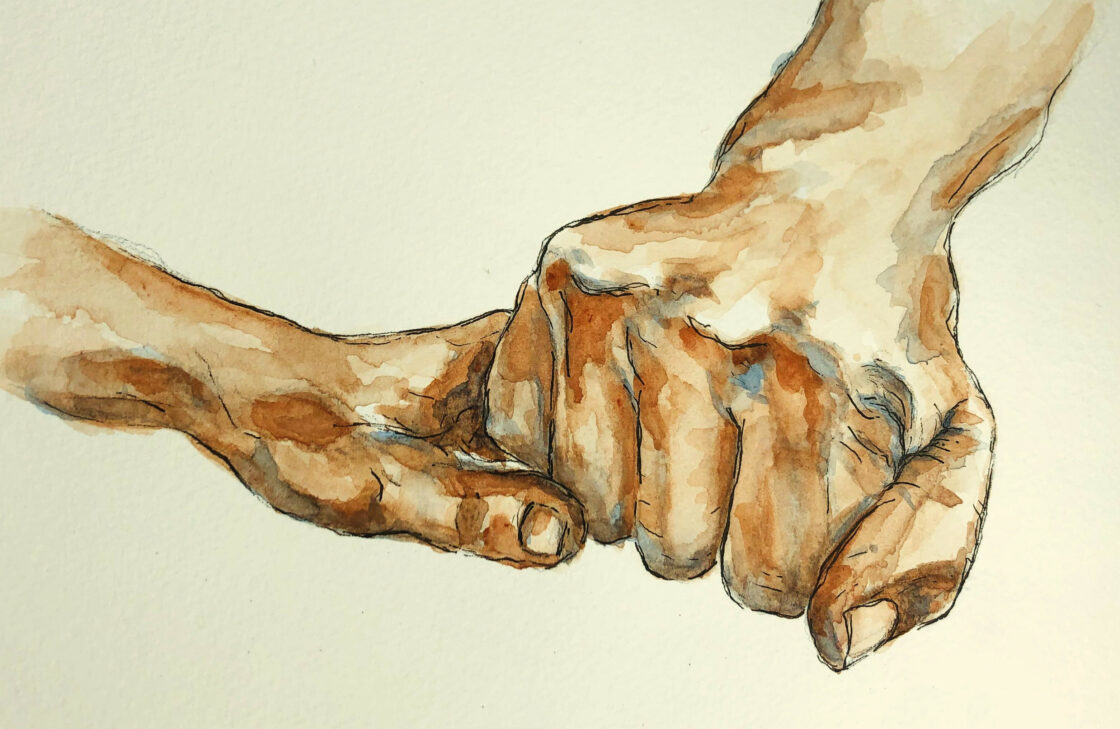 October 11, 2023 | 6 Weeks |
$395.00
In this six-week class, you'll write about love, creating poems that celebrate all aspects of love, from family love to friendship love to romantic love. And you'll do it all without depending on trite or overused language.
The greatest love poets, Pablo Neruda, John Keats, and contemporary poets Mark Doty, Kim Addonizio, Stephen Dunn, and Ada Limon write unapologetically about the role love plays in their lives. This class will teach you how to write and revise your poems so they are compelling and original. Whether you are a poetry hobbyist or you've always wanted to be a serious writer of poetry, this class will teach you how to use fresh language and images. Love poems can be playful, silly, tender, or erotic. They can be tributes to friends, mentors, children, or lovers.
Through weekly assignments, you will learn how love can be a catalyst in your writing. You will read many compelling love poems from both classic and contemporary writers. Most writers sooner or later write about our universal desire to be loved and to love.
This class is open to writers of all levels and backgrounds. Regular feedback from the instructor is provided as well as peer critiques from your classmates. By the end of the six weeks, you'll have 6-8 poem drafts and at least 3 revised poems.
Learning and Writing Goals
Learning Goals
In this course, you will learn:
To write your own original love poems.
Poetry craft including sound devices, line breaks and the importance of rhythm (not necessarily rhyme) in poetry.
About odes and elegies (poems of tribute and poems of memorializing the dead).
To demystify the revision process so you can polish your poems.
Writing Goals
In this course, you will write:
Six to eight poems of love or tribute.
Revisions of three poems so they are ready to submit to journals if you choose to publish.
Love poems about diverse people you either know or create (family, friends, acquaintances, famous or historical people).
Note: You need not be in a love relationship to spend six weeks thinking and writing about love! Poetry can also be fiction or fantasy. There are many kinds of love in our lives or in our imagination. Spend six weeks thinking about and writing about the ways love improves our lives.
Zoom Schedule
We will meet on Zoom on Tuesdays from 7-8 U.S. Eastern Time.
Zoom sessions will include a writing "spark" and a mini craft lecture that may include reading and talking about some poems. Questions from the week's assignment are also welcomed.
Weekly Syllabus
Week One: Love and Poetry
During this first week, we'll talk about what makes a good love poem and how you can avoid using clichés in your poems. It's been said that everything has been written before but word order (syntax) and word choice matter. We'll begin to learn about poetic craft.
Assignment: Write a love poem that imitates the style of the poem for this week.
Week Two: Everything Under the Sun
This week we will talk about the kinds of love you can write about, including romantic love, friend love, family love, love for a pet or an infatuation with a person you do not know. Because love is a universal feeling, writing poems that honor the specific qualities of a person, object, animal, or even a book can be relatable. We will also be learning about metaphor, image, and word sounds that can make your poem more lyrical.
Assignment: Write a poem that incorporates some of the craft we learned this week. Try to write this poem for a person, object, or animal that would not be your first
choice for a love poem.
Week Three: The Many Forms of Love
We'll discuss some traditional forms such as odes, sonnets, pantoums. All can be written in free verse (no rhyme). Odes (a tribute to something or someone) can be silly (I once wrote an ode to soup that was published in a cookbook) or passionate. Odes can be about objects like a bicycle or a piece of jewelry. Sonnets are traditional fourteen line poems that usually end with a rhyming couplet. Pantoums are a Malaysian form using repetition of lines.
Assignment: Write an ode, sonnet, or pantoum about someone or something.
Week Four: I Love You—I Think
Can there be conflict in poems? Absolutely! This week we'll discuss poems that are not clearly love poems but more poems of uncertainty. You can choose to focus on the aspects that resonate for you.
Assignment: Write a conflicted love poem for a person or people for whom you feel some ambivalence.
Week Five: Finding Your Voice, or: Yelling from a Rooftop (Metaphorically)
As you write more, you'll begin to develop your writer's voice. Is it tender, courageous, or tentative? We will discuss tone and theme in poems as well as an arc or turn (when a poem veers into another direction, changing the ending).
Assignment: Write a poem that experiments with voice. If you usually write tenderly, try some irony or humor. Try to incorporate a turn or arc in your poem.
Week Six: Love and Endings
For this last week, we'll discuss endings and how they can open up a poem, leaving a reader with something to think about. We'll also talk about line breaks, stanza breaks, and sound techniques.
Assignment: Write a new poem or pass in up to two rewrites for critique. Focus on revising your poems to make the endings strong, and focus on breaking lines where your reader might take a breath.
Student Feedback for Lisa C. Taylor:
Lisa is generous and enthusiastic. She was particularly generous in offering guidance and encouragement about getting published, which was new for me, and invaluable. The topic, the assignments, and most importantly the quality of the work and the feedback offered by my fellow students were excellent. Interaction with fellow students throughout the week was the highlight. Peter Taylor
I thoroughly enjoyed the course. It motivated me to settle down and write, which is exactly what I was hoping. Lisa is a knowledgeable and dedicated instructor. Judith O'Leary
Lisa C. Taylor is a truly all-around phenomenal teacher. She kept us engaged and knows how to keep it interesting. She is very understanding and sweet. Great person and professor. Briana D.
Lisa created a stress-free classroom environment where everyone was encouraged to have their voice be heard. Each class was about something completely different. Brett S.
Lisa C. Taylor made us use our creativity to write and share with the class. She encouraged us to step out of the box and helped us to connect with each other. The activities were great and she was prepared for discussions every class. Caitlin F.
Extremely well-organized! I will use every piece of this material in my own classroom instruction. Lisa offered inspirational and practical information from which her students could draw. She provided exercises (ingenious, in my opinion) for getting reluctant students to write as well as offering evidence of their effectiveness. Great job! Jan G.
The room could hardly contain her passion for language, poetry, and teaching. I left this workshop strengthened as a writer, teacher, and human being. Darlene R.
The class discussed ZZ Packer's story, "Drinking Coffee Elsewhere". Here Professor Taylor handled what could have been a tough moment with compassion, wisdom, and grace. A few admitted they didn't like the story because they could not identify with the unhappy main character. As one student remarked, the main character "had the world at her fingertips" as a college student at an Ivy League university. Professor Taylor thanked the student for her honesty and encouraged all the students to engage in an open and honest discussion about the issues related to the story, one of which was how to present class and race struggles in your work without sounding preachy or whiny or alienating readers. The discussion's progression from judging the character to trying to understand her was impressive.  Dr. Dan Donaghy, Eastern Connecticut State University