Where the Diary Ends and the Essay Begins
with Shelby Hinte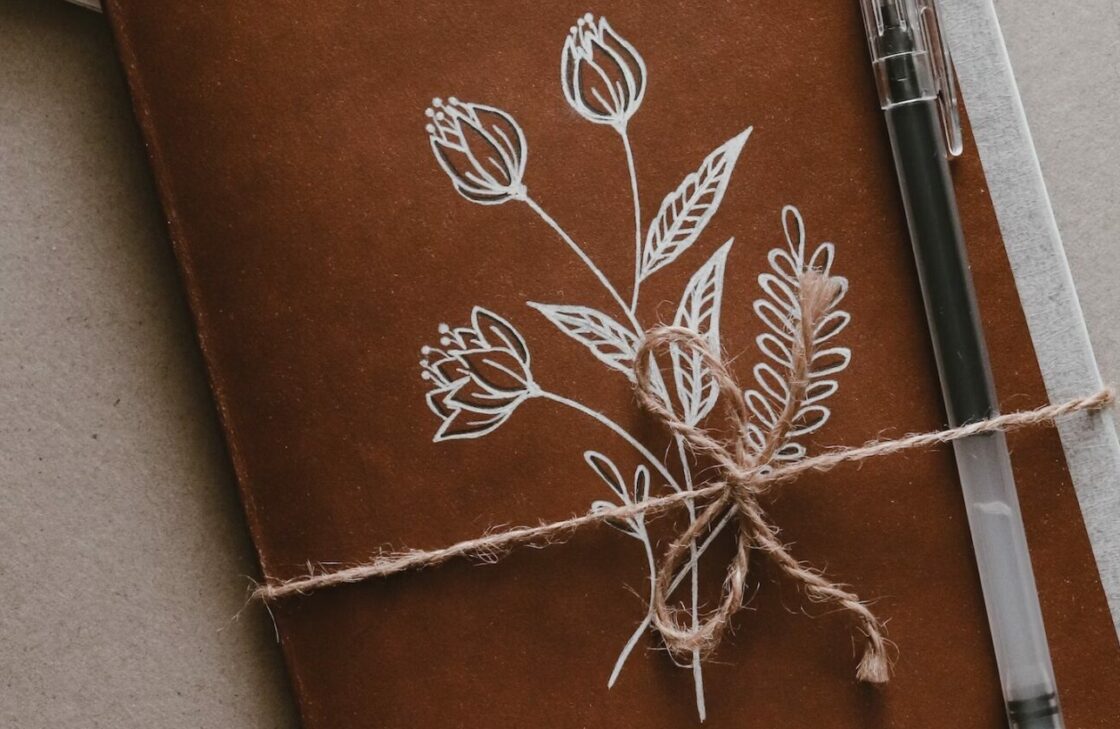 November 15, 2023 | 6 Weeks |
$395.00
A journal of a thousand miles…
What is it about the diary that makes it so compelling it requires a lock and key to keep readers out? What is it about the confessional that seduces the writer into penning their secrets?
In this 6-week long generative writing seminar, we will investigate the call of the confessional as both readers and writers. We will look at the diary in its various modes: archival undertaking, receptacle of the mundane, compulsive recording, anchor for creative works, and as an art form in and of itself. We will investigate the various connotations we have about journals, diaries, and personal essays. Is there a difference? Why is it that one conjures images of low-brow confessional while the other merits literary adulation? Why does the phrase dear diary make us cringe, while writer's journal sounds somehow serious. Who defines these lines and how might we blur them through our own daily writing?
In this class writers will keep a diary throughout the duration of this course with the intention of daily (or consistent) journaling. Assigned readings, prompts, and in-class writing time will support students in consistently writing from personal experience. Through intentional daily writing, writers will develop a style both within their diary entries and the work that derives from it. Taking inspiration from writers such as Sei Shōnagon, Kate Zambreno, Audre Lorde, and Elle Nash, students will be invited to try different approaches to personal writing and further push the limits of their own understanding of what the diary can be and how it might inform their creative works.
In the second half of this class, writers will consider how their journaling might lend itself to other works and experiment with various modes of creative writing related to the diary. Taking into consideration class discussions, readings, and writing exercises, writers will build towards drafting a final creative work in the form of a personal essay (however one might perceive that label) to share with the group.
Note: This course will not meet the week of Thanksgiving.
Learning & Writing Goals
In this course, students will:
Develop a strong journaling practice.
Generate lots of raw material.
Identify styles, theme, and concerns within their own writing.
Revise material from their journal into a finished draft of creative writing.
Zoom Schedule
This course will meet every Thursday from 6-7 P.M. U.S. Eastern Time.
Weekly Syllabus
Week 1 – Diary as Archive
In the first week of this course, we will discuss the how and why of keeping a diary or journal. What is a diary? Why write in one? How is a diary different from other writing? We will take stock of our own preconceived notions of what a diary is and how it might inform or bleed into other writerly endeavors. Writers and artists offering inspiration for the week include Sarah Manguso, Anaïs Nin, Sei Shōnagon, and Steve Anwyll. Students will commit to a daily writing practice that fits their individual schedules. Prompts and in-class writing time will help support students in getting their observations on the page.
Week 2 – Diary as Aperture
This week we focus our writing by creating a specific lens through which to organize our observational accounts. The diary or journal will function as artistic receptacle to daily experience, and we will consider how the medium itself is a way of seeing and creating. We take cues from Audre Lorde, Annie Ernaux, Ross Gay, and Elizabeth Ellen. Exercises for this week encourage focus and restraint —students will choose a singular intention or point of focus to reflect on in their writing for at least the entirety of week 2.
Week 3 – Diary as Bridge
Where does a diary end and literature begin? In week three we explore the diary as both a tool for developing creative works as well as a device that can be integrated into creative works. We will investigate how cataloging lends itself to creating. Writings from Kate Folk, Ed Roberson, and Kate Zambreno will support our practice. Exercises for this week will emphasize adding texture to written work and writers are encouraged to integrate modes such as poetry, criticism, and/or fiction into the space of their diaries. One might ask, where does one end and the other begin?
Week 4 – Diary as Form
In week 4 we turn our attention to the diary as a fictive or performative space. We will consider the way audience and intention impact our own ways of seeing and creating. Works by Elle Nash, Megan Boyle, and George Saunders will serve as examples of the various creative modes the diary might manifest as. Exercises for this week focus on playfulness and experimentation with genre. Building on week four's focus on integrating various modes of writing into the diary, now writers imagine the diary itself as a work of art/fiction/performance and consider how that manifests on the page.
Week 5 – Diary as Draft
In our penultimate week we return to previously written entries and investigate patterns, themes, and structures existing within our own writing. With an awareness to audience and intention, we will take an entry (or entries) and develop it into a working draft of creative writing. We return to the works we've read in class and delve into what their authors had to say about revision and development. The emphasis on this week is reimaging, revising, and developing.
Week 6 – Diary Unlocked
Our final week together will culminate with a sharing of revised work and a final note on audience, performance, and intention.
Student Feedback for Shelby Hinte: