Crafting the Poetry Novel for Young Adults
with Kelly Bingham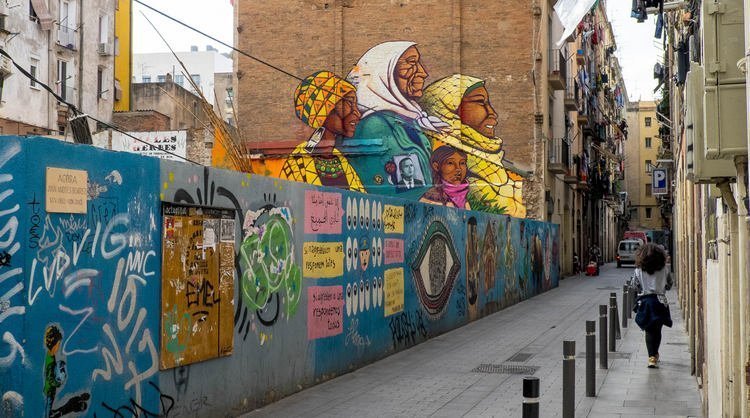 Learn all you need to write a verse novel for young adult readers.
Even if you've never written poetry before, you can begin the rewarding process of crafting a poetry novel.
Is there a market for novels written in verse? Are they well received?
Yes, there is, and yes, they are! Poetry novels (or "novels in verse") are popular among young adults and welcome in school libraries. The short, spare text is perfect for the reluctant reader and for creating stories fraught with tension and deep emotion. As for critical acclaim: Did you know that novels in verse have received nominations and/or won all the major awards, including the Newbery, the National Book Award, the Coretta Scott King Award, the Edgar Allen Poe Award, and the Michael L. Printz award? From Long Way Down by Jason Reynolds (A Newbery Honor, Coretta Scott King Honor, and Printz Honor,) to Brown Girl Dreaming (National Book Award winner, Newbery Honor Book,) by Jaqueline Woodson, (the current National Ambassador for Young People's Literature,) to Out of the Dust (Newbery winner) by Karen Hesse, poetry novels are more celebrated than ever before.
What is a poetry novel? How does it differ from a novel in prose? Do you have to be a poet to write a poetry novel? How do you go about writing one and where do you begin?
If you're working on a poetry novel or interested in exploring the form, join us to find out the answers to these questions and more.
We'll dive into the fundamentals and touch on the basics of solid story structure, including character development, plot, pacing, tension, and earned endings. We'll look at what makes the poetic form different than prose, and how to maximize poetry to serve your story and strike an emotional connection between your reader and your protagonist. We'll go over the elements that make the use of verse so rewarding and different, including word choice, imagery, and the arrangement of text on the page.
We'll cover a lot of ground, writing, reading and workshopping your novel-in-progress, so expect a brisk pace, with weekly assignments and readings.
You will work closely with Kelly on your manuscript and assignments. Kelly will provide detailed feedback every step of the way, and will be available for questions and support. You will share feedback, ask questions and participate in discussions about the topics we cover. We'll  read poetry novels, learning from them, and discuss what makes them successful and distinct.
Whether you are a new writer or well-published, join us for a crash course on writing the poetry novel.
Audience Age Groups
This class is suitable for those writing for the middle grade audience as well as the young adult audience. Writers of novels-in-verse for adults are also welcome.
Kelly is so obviously an expert in her area. I loved her personable and positive approach to critique and feedback. I really feel that I gained a lot of insight and skill during this time.
—Heather Woodward
Young Adult Poetry Novel Course Outline
Each week you'll have writing assignments and will be asked to read poetry novels to discuss.
Week One: Introductions, Overview, Discussion.
Overview: What is a poetry novel? What makes it different than a prose novel? Why write in the poetry form? Does your subject matter lend itself to poetry? What are the pros and cons of writing in verse? We'll look at some successful poetry novels and the common characteristics they have.
Moving on to your own work: We'll begin with a summary/synopsis of your book or idea. Discuss the need your character has and what stands in their way.
How to begin? We'll discuss rough outlines, the "puzzle piece" approach to drafting, and the process of writing scenes.
Assignment: Refine your summary/idea, narrow down what your character wants, what obstacles they will face, and why. Draft one or two rough scenes, then refine them several times, working with Kelly during the week.
Week Two: Emotional Stakes, Complications, Creating Tension.
Review and share your work. Feedback. Discuss questions and thoughts that have popped up.
Subject: Emotional stakes, tension. Making your reader care about what your protagonist wants. Keeping tension high through solid emotional stakes. Discussing internal and external needs and how that affects emotional stakes. How will you use this knowledge to benefit your story?  How emotional stakes play into building tension for your reader; the use of complications to keep your reader invested and your protagonist evolving.
Assignment: Identify the emotional stakes for your character. Examine already-read poetry novels and identify the emotional stakes for those characters, the internal and external need and how/if they were met. Examine how tension is created, how characters are challenged and changed. Continue work on your novel-in-progress and work with Kelly throughout the week.
Week Three: Maximizing Poetry With the Use of Imagery and Metaphors.
Subject: We'll look at many examples of how to use your poetry for the best effect to create emotion in your reader.  We'll look at the emotions of fear and grief, and how authors have shown those emotions differently in different novels.  We'll look at the best ways to compare and describe people, objects, and emotions in poetry.  How do you use your character's unique filter to show your reader what's in their heart? We'll also examine ways to evoke the senses.
Assignment: Draft 3 poems focusing heavily on imagery, metaphors, and perspective.
Week Four: Character Development.
Subject: Character development: What makes a character grow? (Dealing with their conflict, dealing with things outside their comfort zone, being pushed, externally or internally. Rising to the occasion. Even failing miserably can connect us to your characters.) We look for those connections that make us see ourselves in them; cause us to invest ourselves in your protagonist.
Assignment: Create 8 pages of your novel. Share your work with Kelly as well as your classmates, read and write critiques/thoughts on your classmate's work.
You'll be given poems from different novels, where the text and white space have been artfully arranged. Think about why the author did it that way and come prepared to discuss your insight.
Week Five: White Space and Text Arrangement. Satisfying (Earned) Endings.
We'll discuss the examples we studied during the week. When it comes to use of the sparse text upon the white page, what is effective and why? Students are invited to share their own examples of their and how they arranged text in an unusual and effective way.
We'll talk about "earned" endings and what makes a character memorable. Is it how they dealt with their obstacles? How they've grown? What they've shown us? And think about how to apply these ideas to our own work.
Why Take a Poetry Novel Writing Course with Writers.com?
We welcome writers of all backgrounds and experience levels, and we are here for one reason: to support you on your writing journey.
Small groups keep our online writing classes lively and intimate.
Work through your weekly written lectures, course materials, and writing assignments at your own pace.
Share and discuss your work with classmates in a supportive class environment.
Award-winning instructor Kelly Bingham will offer you direct, personal feedback and suggestions on every assignment you submit.
Want to hear more from Kelly on the young adult poetry novel? See her writers.com interview.
Learn how to write a verse novel for young adults. Reserve your spot today!
---
Student Feedback for Kelly Bingham:
Kelly Bingham is the best teacher I have worked with. She is specific in her critiques. She is kind and patient. Young writers will learn a tremendous amount from Kelly. I feel very blessed to have found her. Wendy Carbo
This course FAR exceeded my expectations. It was my first time taking a writing class and the content of the course helped me to move forward on a project that has been sitting in the back of my mind for years. Kelly was quite simply PHENOMENAL—she was open, responsive, encouraging, and peppered her lively sense of humor through the critiques and lessons. Gwendolyn Robles
This course exceeded my expectations! I'm so glad I found it. Kelly was very generous with her feedback, offering many thoughtful suggestions and comments. Over 6 weeks, I completely restructured my manuscript with Kelly's help, and it is now a much stronger story. I've taken other picture book writing courses, but this course was by far the most helpful. Heather OConnor
I truly appreciated Kelly as a teacher. Her comments and suggestions were extremely helpful. The lessons were very informative and helpful as well. I am so glad I took this course. Ksenia Winnicki
This course was a great step-by-step instruction for someone like me who has never written a book. Kelly was great to work with, very knowledgeable and helpful. Jodi Tormey
Kelly is an excellent teacher. She is encouraging, thoughtful and so inspirational. I felt that she really worked with me on a close personal level, and her feedback was very helpful. The tutorials were very good, with lots of examples and clear key points. Joining this course with Kelly has given me much more confidence as a writer. Kathleen de Mengel
The teacher was very good. Kelly is patient and gave many excellent suggestions. She was also very responsive and thorough. Tobias Vogelstein
The course was well laid out and challenging. Kelly's lecture were well-crafted and packed with useful information. I had a great experience! Michele Noble
Really positive experience. Kelly was a wonderful teacher, with lots of guidance and positivity. Paula McEvenue
Kelly Bingham gave great editing advice, her lessons were chock full of information, and she was very pleasant and encouraging. I know my story is so much better because of this class and Kelly! Joan Jensen
An interesting class. Exceptionally organized. Lots of information and a caring knowledgeable teacher. Kelly ran a class that offered a wealth of knowledge, and was always supportive and willing to offer insights. I enjoyed the class immensely. Ariela Zucker
Kelly Bingham is very encouraging and positive. My writing improved and I received great comments, insight, and feel more confident about my story. Genevieve Bardwell
Great course, great experience–and all for a great price. Highly recommended. Meg Eden
Kelly was terrific as a teacher. Available, open, honest and also caring with her comments and feedback. Kelly was extremely helpful and willing and open to discuss her comments and lessons as well as the books on the reading list. The lessons were presented on time and her feedback by email and in the forums was terrific and timely. The course material was well-organized with many wonderful examples provided for each lesson. And a great reading list. Suzanne Purvis
Kelly is an excellent teacher. Her lectures were fabulous, and her approach was both professional and generous. I felt encouraged and challenged every week, and I have a much better understanding of this genre because of her guidance. Barbara Santucci
Kelly is so obviously an expert in her area. I loved her personable and positive approach to critique and feedback. This is a rigorous writing class. However, that's what I wanted. I really feel that I gained a lot of insight and skill during this time. I already have recommended these classes to friends. : ) Heather Woodward