Kickstart Your Novel
with Dana De Greff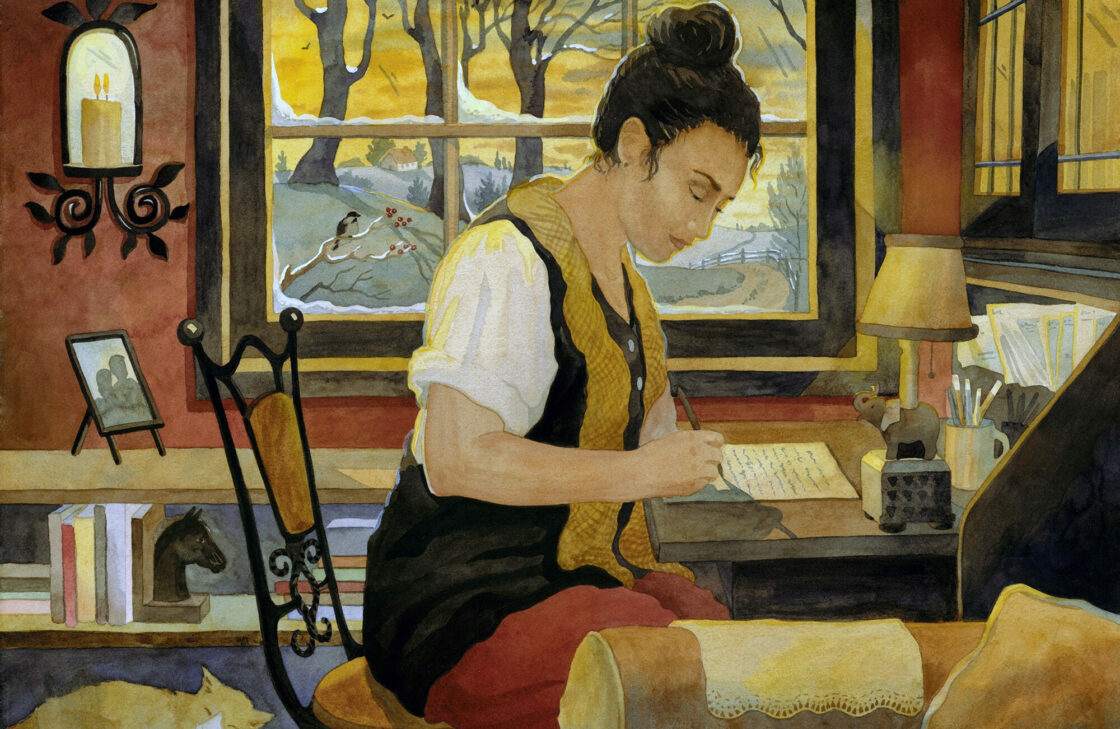 June 23, 2022 | 6 Weeks |
$395.00
Everyone loves the idea of writing a novel…until they start it. The truth is, most writers abandon their first novels halfway through, including this instructor, because they don't really know what they're doing, or they don't have the discipline needed to sustain a world for 50-90k. However, with a deeper understanding of the fundamentals of writing a novel, practical strategies for completing a first draft, supportive mentorship, and a solid writing community, students of all levels will receive the guidance and tools they need to complete a working first draft.
In this course, you will start with the most essential element for successfully completing a novel: setting personalized intentions, word count goals (daily, weekly, for the 6 weeks, and beyond), and assessing your current writing practice (or lack thereof). Beginning with an individualized plan will help you finish the novel, rather than starting with enthusiasm and ending in confusion or frustration. This course is in no way meant to be punitive–if you don't finish a novel in 6 weeks, that really doesn't matter. What matters is that you understand what you need to do to get it done at your own pace and with the support of a seasoned author and instructor and a nurturing writing community of other writers just like you doing what they love.
In this generative 6-week workshop, you will:
Generate a novel questionnaire to help get you started.
Outline your project and discover new writing methods.
Set goals for your writing—and stick to them.
Work on character development exercises.
Work through activities on setting and style.
Learn tips on building scenes and creating conflict.
Hone your dialogue practice with new techniques.
Discover methods for incorporating backstory, flashbacks, and transitions.
Learn actionable tips for next steps beyond the first draft such as crafting a query letter, finding an agent, and publishing.
Have access to weekly writing circles to write with other writers in class in real time via zoom.
Learning and Writing Goals
Students will learn how to generate and work on their novel in 6 Weeks.
Students will leave with a better understanding of plot, structure, voice, and other essential elements of fiction.
Students will be guided by in-class prompts in a collaborative space.
Students will leave with a complete plan for their novel, if not a rough draft.
Students will have a clearer and stronger sense of their writing sensibilities.
By the end of the class, you will have the tools you need and a partial or full rough draft ready for the next drafts working towards the goal of publication.
Zoom Schedule
We will meet weekly on Wednesdays from 7 P.M. to 9 P.M. U.S. Eastern Time.
Kickstart Your Novel: Course Syllabus
1. To outline or not to outline?
We will go over the pros and cons of using an outline, the top outlining methods, and spend time creating our own. Even if you don't end up using the outline, the process of creating one often leads to ideas for plot, characters, themes and more.
2. Character Development
Some say plot is essential to a novel, some say character. This week we will go over both and focus on creating characters who jump off the page, add tension, and make a story memorable, through craft techniques, model texts, and character questionnaires.
3. Setting
Can a novel live in a no-space? Can we make settings feel real even if they are in imaginary worlds? What is the purpose of setting, and how does it tie into plot and character? These are some of the questions will be working with, as well as determining where and how to establish setting for your novel in order to invite a reader in.
4. Conflict is good
Just as a novel can't work without a setting, it also can't work without conflict, or problems. This week we will work through what our characters want and desire, to figure out their hurdles and obstacles.
5. Backstory and flashbacks
This week we will delve into the world of backstory and flashbacks in order to add context and subtext, making our novels have more heft and intrigue. This will also help raise the stakes and add layers of meaning to the story.
6. What now?
In our last week we will discuss revision techniques, how to write a query letter, finding an agent, the importance of readers and other tools to take your novel beyond the first draft and into publication.
Why Take a Novel Writing Course with Writers.com?
We welcome writers of all backgrounds and experience levels, and we are here for one reason: to support you on your writing journey.
Small groups keep our online writing classes lively and intimate.
Work through your weekly written lectures, course materials, and writing assignments at your own pace.
Share and discuss your work with classmates in a supportive class environment.
Award-winning instructor Dana De Greff will offer you direct, personal feedback and suggestions on every assignment you submit.
---
Student Feedback for Dana De Greff:
I loved taking Dana De Greff's 'The Shape of a Novel' course at Books & Books. In just four classes, I managed to finish the outline for a novel idea I've had stewing in my mind for years. Her writing prompts were productive and inspired me to start writing pages from day one. Her workshops are incredibly nurturing, too. She offers a space where writers can feel comfortable sharing their work and her feedback is always constructive and helpful. I would take more classes with her in a heartbeat! Patricia Garcia
I have attended two workshops with Dana. The first helped me to focus on a topic for a novel. The second has resulted in a structure and 5,000+ words. Dana is knowledgeable, perceptive, and, as a writer, brings her experience to the group. She is well informed and often suggests novels that we should be aware of as inputs to our writing. All of us in the current workshop we are attending would be happy to continue to work with her. That's the best compliment. Charles Wendel
Dana's approach to teaching is fun and light-hearted and allows for creativity and exploration. If you've been working on an idea or are stuck in your writing process, I highly recommend you take one of her classes or use her coaching services. Jeanette Rodriguez
Dana provided resources that helped encourage and organize my writing. She was flexible and really catered to the individual needs of each participant. She was always encouraging and open-minded. Aside from her being an amazing teacher and supporter, the class is also great because it introduces you to other gifted writers. I met so many unique and wonderful people who inspired me with their writing as well as their experiences and their own challenges putting pen to paper. It was the first time I had felt creative in a while. I only wish the class had lasted longer! The structure really helped me set goals and keep up with my writing. I recommend her courses for anyone who has any interest in writing. It was a special experience that I was happy to be a part of. Jordana Cutajar