Plot Your Novel
with Jack Smith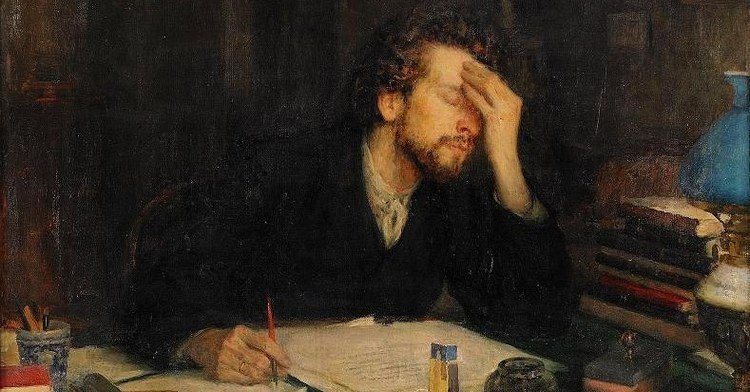 January 31, 2024 | 8 Weeks |
$495.00
If you want to write a novel – or your second or third novel – you'll benefit from this course. Working out the plot of your novel and creating an outline before you begin writing can save you from false starts, though you'll likely make changes as you write the first draft, as you give your imagination free rein.
During the eight weeks of this class, you'll develop a solid basis in the fictional elements—protagonist, setting, secondary characters, point of view, plot, and theme—while you develop the outline of your novel.
This is a highly interactive class: you'll receive feedback at all stages from your fellow writers and your instructor.
Open to beginning as well as advanced writers.
Wonderful. Jack delivered fresh perspectives on my writing that I haven't gotten anywhere else.
—Ian Fossberg
Course Outline
Week One: Exploring your protagonist
Overview of the course. Notes on the elements of fiction and helpful invention techniques—freewriting, brainstorming, and mind mapping—for discovering a novel subject as well as for developing plans for a novel you've been considering.
Use invention techniques to discover your protagonist if you do not already have one in mind. Use these same techniques to discover and explore your protagonist's (or dual protagonists') motivations and conflicts, and try to determine episodes or scenes that will result from these. Decide on a setting for your novel. Get feedback from fellow writers and your instructor.
Week Two: Exploring your other characters
Use invention techniques to discover or deepen other characters. Use invention techniques to discover and explore your other characters' motivations and conflicts—and try to determine episodes or scenes that involve these characters. (Perhaps one of these characters will function as an antagonist.) Get feedback from fellow writers and your instructor.
Week Three: Drafting a plot summary
Go over what you've generated so far on motivations, conflicts, and possible scenes. Now work to create a unified plot and a possible subplot, or subplots. Write a 500-word summary of your novel, then a one-sentence statement, or log-line. Be sure your protagonist has an overall arc—or two arcs in the case of two protagonists—and be sure the overall plot comes out of character motivations and conflicts. Get feedback from fellow writers and your instructor.
Week Four: Revising your plot summary
Based on feedback you've received from fellow writers and your instructor, and your own take on the matter, rethink your novel's plot. Revise your plot summary, as needed, to make sure everything works together to create a unified novel. Get additional feedback from fellow writers and your instructor.
Week Five: Writing a chapter-by-chapter outline
Now, take your plot summary and write out a chapter-by-chapter outline, concisely summarizing the action for each chapter. Is the structure right? Should you arrange the chapters differently? Get feedback from fellow writers and your instructor.
Week Six: Exploring point of view
Try out both first- and third-person point of view for the first five hundred words of your story, based on your plot summary. Which point of view works better for you? Get feedback from fellow writers and your instructor.
Week Seven: Choosing point of view
Based on responses from fellow students and instructor, and your own take on it, choose your point of view for this novel, either first or third. Choose one other place in your projected novel and try out this point of view for five hundred words. Is the voice interesting? Get feedback from fellow writers and your instructor.
Week Eight: Stating your novel's theme
Think about your novel in terms larger than the characters, conflicts, and plot. Try to describe it in more general terms: "This is a novel reflecting a David and Goliath struggle," or "This is a novel about second chances," or "This is a burlesque of current politics," etc. Keep your statement to about 100 words max. Is this thematic statement evident from your summary of the novel's plot? Get feedback from fellow writers and your instructor.
Why Take a Plot Writing Course with Writers.com?
We welcome writers of all backgrounds and experience levels, and we are here for one reason: to support you on your writing journey.
Small groups keep our online writing classes lively and intimate.
Work through your weekly written lectures, course materials, and writing assignments at your own pace.
Share and discuss your work with classmates in a supportive class environment.
Award-winning instructor Jack Smith will offer you direct, personal feedback and suggestions on every assignment you submit.
$495.00Enroll Now
---
Student Feedback for Jack Smith:
Both the expert analysis from Jack and the gracious feedback from other classmates were invaluable to my writing process. Jack pointed out things I hadn't thought of while also giving direction on writing that needed reworking. I'm confident that this course has made me a better writer. Highly recommend it! Keith Murphy
Excellent experience, it guided/forced me to create the structure of the novel before trying to tell the story. Tammera Bollman
Great class! It was fun to experiment with the limitlessness of fiction. Jack is a great teacher—he was very accessible and responded promptly to assignments and questions. Jaki Eisman
Wonderful. Jack delivered fresh perspectives on my writing that I haven't gotten anywhere else. Ian Fossberg
Jack was very constructive with his feedback. I was very lucky to share the course with competent, positive, and constructive students. I learned a lot and enjoyed the process! Jose Di Mase
Jack was great - a perfect combination of praise and useful guidance. He was supportive and encouraging throughout and always on hand to answer any questions. I plan to do more courses with him. Paul Kimm
Really good. Jack is supportive and enthusiastic and honest. Erica Eisdorfer
Jack's lessons and assignments were just what I wanted—I have generated much new writing and practiced the skill of fictionalizing my 'material' and freeing myself from the confines of writing exactly how things happened. Eileen Wiard
I began the course with ideas and some experience writing from another one of Jack's courses, and I have ended the eight weeks with a solid plot outline. As Jack wrote to me when he sent his feedback, I am ready to write my novel! Resham Karfa
Jack is a fabulous teacher, and his course was perfect for me. The assignments and Jack's guidance helped me gain confidence and set myself free from the "tyranny" of facts, in Jack's words. The experience was very liberating, enjoyable, and productive. Dung-Chi Tran
I moved forward with my story because of Jack's direction and went much further than would have happened without these sessions. Jack's feedback was clear and helped me consider revisions that improve the flow and plot ideas. Jack responds quickly to submissions and questions, which is assuring. Cheryl Israel
I appreciated Jack's thoughtful critiques, both of my work and of the work of my classmates. Jack and my classmates were very helpful. Jack's critiques definitely assisted me in making this a stronger manuscript. Sharon O'Toole
I found the earlier exercises extremely helpful and came away feeling encouraged about my novel idea and excited to continue working on it. [Jack] was accessible and encouraging and gave excellent feedback. I would take another of his classes, perhaps when I am farther along with my project and looking for structure and feedback. I just want to say again how much I appreciated the teacher's attentive and individualized feedback and encouragement. This was my first fiction-writing experience, and it felt like a risk. I was in good hands with Jack. Elizabeth Hawkins
Excellent and beyond. Gordon Pelton
I couldn't ask for a better instructor. Jack shared a wealth of resource materials, allowed us to submit lengthy pieces of work, and gave detailed feedback and made suggestions for improvement. I really enjoyed this course, thanks to Jack Smith's leadership and the class participants. What more could you ask for?
This course was a great educational experience. I look forward to working with Jack more in the future. Cheryl Johnson
Jack was very patient and attentive. His comments were on the mark and he made helpful suggestions. Having a group of intelligent and sympathetic readers, including Jack, was enormously helpful. Especially during this disjointed time, when weekends and weekdays blend together and I'm not able to meet with friends, I found it much easier to make progress. Barbara Ensor
Jack was very encouraging and provided me with helpful feedback. His comments are friendly but also critical, which is important with writing, as too many compliments and not enough critical opinions aren't helpful. The class content was engaging. I've already recommended the class to a friend and will continue to do so. And I'm taking another class at the moment. I've been very happy with my experience. Shay Meinecke
We had a great group: everyone was engaging, and Jack was wonderful. He was very prompt with feedback. He pointed out areas of improvement and was very encouraging, gave positive feedback on areas that were strong. I will take another class with Jack. Sharon Mirza
I came out of the course feeling much more confident than I was when I started it, with pieces in my writing that I can use. I am also happy to have discovered that memoir and fiction are not mutually exclusive but can be blended to create new truths. Sharon Bakar
Jack does an excellent job of accepting each of his students where they are on their writing journey. Anne Virtue
Though I have gained much valuable knowledge from the workshops I have taken at Writers.com, I felt it would be advantageous for me to get private tutoring as well.  After much hesitation, I read several stories instructor Jack Smith had posted on the site.  His stories resonated with me, so I took the plunge and connected with Jack.   It was one of the best things I have done for my writing in a very long time.  Jack is a personable and pleasant fellow whose suggestions and advice were of immeasurable value to the story I submitted for his critique.  Moreover, I felt I received very good value for the time spent on the piece.
I fully intend to continue working with Jack into the future.  I am confident my writing will consistently improve as a result of the tutoring I will receive from Jack Smith. Rebecca Hanley
I was adrift; writing brings me a great deal of joy and somehow I wasn't able to begin. I couldn't make the dive. Jack's assignments helped me put a toe in. And his responses to my writing helped me tread water. And then: momentum! So I'm very grateful. Erica Eisdorfer
This was probably the best online writing class I've taken in terms of what I learned from it and class participation. I found the lessons very useful, and will incorporate them in how I write... Jack was very thoughtful, conscientious, and informative. He did a great job with the class... I would definitely recommend your classes. This was my second class from you, and I'm enrolled in Jack's May novel writing class...I've taken online writing classes from UCLA, Gotham, Writer's Digest, and Writers.com. I must say I've really enjoyed Writers.com. Thank you! Bill Hughes
The weekly assignments for Jack Smith's new course on Writing Autobiographical Fiction served to focus our efforts. A wide range of topics allowed us to probe our memories to create memoirs and then turn them into fiction. This process is an effective exercise and it got my creative juices flowing. Barbara Levin
Jack is a fantastic teacher. He is infinitely patient, doesn't take anything personally, and he is supportive without relinquishing his desire to provide us with detailed, specific, constructive criticism. I of course worked with him longer later and was very impressed with his ability to refrain from taking offense when I did not use one of his suggestions, but simply anticipate why I might be hesitant to do so and offer a solution that could satisfy the need I had which prevented me from making changes to the text to begin with. In other words, he is humble, smart, and flexible; even wise, and that is not a word I use lightly. He seems to find the balance between allowing students their own style and self-expression while correcting everything that needs to be corrected. Finally, I really appreciated in Jack his sense of humor, which is subtle and compassionate. His way of constructing a class and giving feedback allows students to feel encouraged and supported even when he is busy with correcting our text and way of working so we may become better writers. He just kept on making suggestions patiently on where and how I could use an image to help my scene, so that without even noticing, I acquired a good habit and will never again NOT think of using more visuals with descriptions. Same goes for using action instead of telling, or avoiding clichés. I hope you will use Jack for more classes in the future, he is truly a gifted teacher....

Thank you for creating and leading the best online writing website I have tried (and I have tried several). Marcella Agh

I enjoyed [the novella class]. I also really enjoyed the suggested reading. I realized the first week I wasn't quite prepared. Jack's suggestion to beef up my outline was the best advice I could have received. It wasn't easy writing those 3000 words a week, but at least I didn't have to think "what" I needed to write about. With the outline, it came fairly easy... As for Jack ... I thought he was personable, but with just the right amount of "removed" to make a good reviewer. In my case, he pointed out things I didn't even think about and he was very supportive. He focused mostly on concept, and in a first draft, I believe this is critical. I have recommended you to other people. I am glad you are there for me.  Anne Jennings

I found the lessons and the assignments to be inspiring and challenging.Jack gave helpful and encouraging feedback. He is a well read and accomplished writer, so his critique and input was astute. I think your offerings are fantastic. There is something for everyone, IMO. As a beginning writer, it's also nice that the classes all seem to be geared towards all levels. I can already see that you get what you put in with the classes, and that's ideal. I would definitely recommend your classes. I immediately enrolled in another class, so yes, I will probably keep taking classes with your site! Debra Barclay
Jack Smith is a very good teacher to work with. So much that I will be taking another course with him in a month! His assignments were clear, his resources useful, and his feedback rapid and helpful. He responded swiftly to questions and gave advice on how to grow for the following week, and overall. Resham Karfa

[Jack] consistently provided detailed, thoughtful and helpful feedback. I've taken many courses with Writers.com so my repeated presence says more than any words I can add. Shawn Montgomery

Jack is excellent at gently pointing out how what you've written might not work or might not come across as authentic. His comments and suggestions are clear and very helpful. Reading other students writing and comments on their work gives depth to the whole experience. I really learned a lot from his guidance to me and to the other students. The additional reading materials Jack provided are excellent. Louise Aiello

I was very pleased with the class. Jack gave me great feedback. I think I made real progress on my novel and hope to take this class again in March. Jack is able to point out areas where you need more development as well as compliment your writing when he feels it is good. His feedback was invaluable to me. I've already recommended this course to my writing friends. It was so practical in helping me push through the writing of a novel and it's made me believe that I will actually complete it!  Julia Gentile