I've Drunk Your Poisoned Nectar: Writing with the Goddess
with Shankar Narayan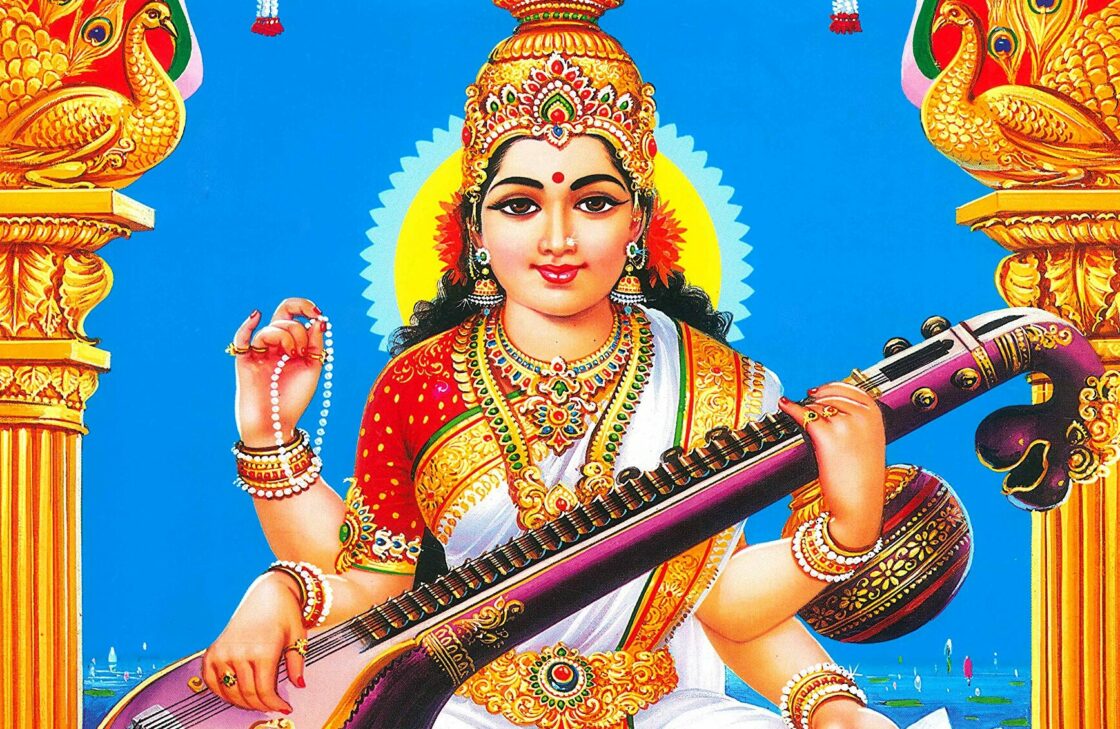 September 28, 2022 | 8 Weeks |
$495.00
Hinduism's Goddess tradition is arguably the most ancient among those of world religions, dating back many millennia. More powerful than her male counterparts Shiva or Vishnu, the Goddess in Hindu mythology embodies the energy that animates all of creation. Whether known as Shakti, Durga, Kali, Uma, or by her thousands of other names, she encompasses within herself all aspects of the godhead—creation, preservation, and destruction. She slays demons amid oceans of gore, enacts cosmic transformations, and dispenses unending compassion for her devotees. She is the divine feminine, yet transcends gender, matter, and time entirely.
In this part-generative, part-analytical class, we'll take a deep dive into the Goddess's rich mythology and philosophy, deepening our understanding of the Goddess's many aspects. Along the way, we'll do deep reads of varied selections from the millennia of writings she has inspired—including scripture, poetry, treatises, and more. And we'll use this rich inspiration to write our own Shakti-animated pieces.
This course is for writers in any genre, of any experience level, and of any (or no) particular spiritual or faith background. Writers will leave with a Goddess-inspired writing toolkit, including resources for doing deeper dives into this inspiring mythology, many new writing starts, and a new community with which to continue their exploration.
Course Aims
This course is about:
Providing a systematic introduction to the many interesting and contradictory aspects of the Goddess
Situating the evolution of the Goddess within a long history of social conflict and development, including within current conceptions of gender diversity and feminism
Writing together with this energy and sharing in non-judgmental space where the artist's choices are supported and respected
Creating a community of writers that can energize and share and support one another, both within and outside class
Beginning or completing 1 to 2 new pieces of writing each week
Weekly Zoom Meetings
This class includes a two-hour weekly Zoom component. During that time, we'll review, analyze, and discuss key selections from Goddess-related texts while building a supportive community together. We'll also engage with and freewrite in response to unique writing prompts related to materials covered that week. At least three such prompts will be provided each week, and students are encouraged to write in response to at least two of them.
We will meet each Wednesday from 8 to 10 PM Eastern time / 5 to 7 PM Pacific time.
Course Syllabus
Week One
Mahadevi: Intro to Hinduism; intro to various Goddess aspects; history of the Goddess
Week Two
Aditi and Durga: The Vedic Goddesses and the Devimahatmya, part 1
Week Three
The Matrikas: The Devimahatmya, part 2
Week Four
Sati and Parvati: The Goddess in Shaivite perception
Week Five
Lakshmi and Saraswati: The Goddess in Vaishnavite perception
Week Six
Draupadi and Sita: The Goddess in the epics
Week Seven
Radha and Vithai: Village Goddesses
Week Eight
Kali and the Mahavidyas: Tantric Goddesses
---
Student Feedback for Shankar Narayan:
I was drawn to the class by the title but then I discovered it was so much more than that. Shankar introduced Hindu stories and myths in a way that was accessible and fascinating. As writers, we could use the material to jumpstart our stories using a new kind of energy and with new characters. Shankar is thoughtful, organized, and able to break down complex information into bite sized pieces. Each class is well-crafted and includes a combination of funny, interesting, and symbolic content. We listen, watch, read, and write in each session. I also appreciated the community agreements that were shared at the beginning of each class and inspired a sensitive and safe space for everyone. I would take any class that this instructor teaches! Anonymous
Shankar's classes hold warm, supportive space no matter where you are in the creative process, and offer plenty of encouragement and ideas for trying new things with your writing. I've been taking classes with Shankar for the past couple of years, and his kindness, sense of humour, and passion for words keeps me coming back for more. I hope to be writing with you again soon. Anonymous