(Live Workshop) Dream Writing
with Zining Mok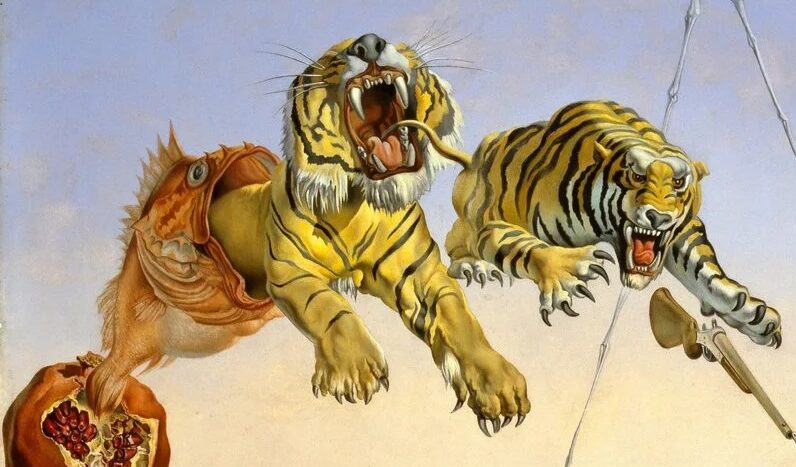 December 22, 2021 | Single-Day Webinar |
$115.00
Tap into your dreams as a literary nonfiction device in this generative workshop.
What place do dreams have in creative nonfiction? How can the writer use dreams to access her interiority? What meaning can a writer derive from what she experiences in her sleeping hours?
In this three-hour class, we will explore the possibilities of using dreams in our memoirs and personal essays. We will read examples of dream writing in various styles and apply dream-writing techniques through in-class writing exercises. We will also discuss methods for accessing our dreams and learn different methods of carving new pathways to meaning and metaphor.
Students should come to class with at least one dream at hand, one that has stuck with them for years or for just the morning. This course is open to all writers. No prior experience is necessary, but do come prepared to discuss the readings, share writing, and try new approaches to writing.
Learning and Writing Goals
Learning goals:
To develop an appreciation for dreams as raw material in memoirs and personal essays.
To read different examples of dream writing in contemporary creative nonfiction.
To learn how to begin a dream journal.
Writing goals:
To apply dream-writing techniques to our own writing through an in-workshop writing exercise.
Webinar Schedule
This webinar runs on Zoom from 7-10pm EST. The schedule is as follows:
7-8 pm: Introductions & lecture.
8-9 pm: Read examples of dream writing; guided writing exercise.
9-10 pm: Share writing, Q&A, and lecture.
Expect in-depth instruction and lively discussion.
Workshop Instructors
Tess Fahlgren spends her time thinking about rurality, loneliness and the geology of personal identity. Her fiction and essays have appeared in Joyland, Blue Mesa Review, Permafrost Magazine, Five on the Fifth, The Missoula Independent and more. She was the recipient of Blue Mesa Review's 2020 Summer Nonfiction Contest and Montana Quarterly's 2016 Big Snowy Prize for Nonfiction. She is a graduate of the University of Minnesota's MFA program, where she was awarded the College of Liberal Arts Travel Grant, the Gesell Fellowship, and twice the O'Rourke Travel Grant. Previously, she co-directed the Montana Book Festival and taught art in rural Montana, where she lives with her partner and dog. She is at work on a memoir.
Zining Mok is obsessed with random things: orchids, arabesques, sand. The Orchid Folios (Ethos Books, 2020) is her first book. Her work has appeared in Witness Magazine, The Rumpus and the Los Angeles Review of Books, among others. Zining is a recent graduate of the MFA program at the University of Minnesota, where she taught creative writing. She has received a number of awards, including the College of Liberal Arts Fellowship from the University of Minnesota, the Helen G. Scott Prize for Best Critical Essay on American Literature, and an honorable mention from the Academy of American Poets' James Wright Prize. Zining lives in Singapore, where she is working on a book about sand. She spends most of her free time dancing.
Student Feedback for Zining Mok: