Telling Truth: A Poetry Workshop
with Ollie Schminkey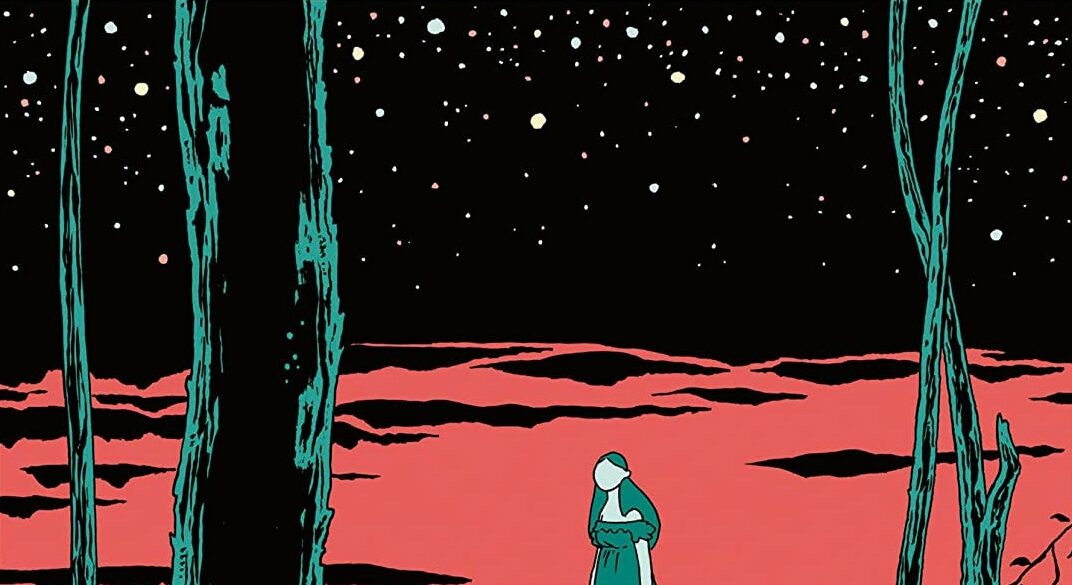 July 26, 2023 | 6 Weeks |
$395.00
What is "truth?" How can you find yours? How do we tell our stories in ways that feel truthful to us? Where should we dive deeper? What should we leave out?
This 6-week workshop series, led by poet and author Ollie Schminkey (they/them), will give poets of all experience levels the tools to write and edit your own poems that speak to some part of your truth. In this hands-on course, we will meet weekly live on Zoom, where you will generate content, edit that content, and learn how to present that content in a mini chapbook.
During this course, you will develop new poetry skills, write from unique prompts, share work, and gain peer feedback. You will come away from this workshop with not only a handful of poems you can be proud of, but the ability to self-publish those poems in a mini collection. More specifically, you will learn how to create successful poem structures, improve poem endings, create more striking images and metaphors, compile a chapbook, and more effectively sustain your future writing practice. Along the way, we will learn from poems by contemporary authors like Hieu Minh Nguyen, Hanif Abdurraqib, Patrick Roche, Denice Frohman, Danez Smith, and Paul Tran (and, of course, each other!)
Ollie aims for all of their classes to be actively non-competitive, non-judgemental, pro-diversity, anti-racist, pro-LGBTQ, and extremely fun! You can expect a collaborative environment, a flexible approach to poetry, and (hopefully) a good laugh per class.
Beginners are welcomed and encouraged! Experienced folks are welcomed and encouraged! Everyone is welcomed and encouraged!
Poems in this workshop will cover a wide variety of themes, some of which contain mature content and may be activating for some participants.
Learning and Writing Goals
This course will push you to become a better writer (and editor) of your work. We will not wait for "inspiration" to strike; instead, this course will encourage you to train your creative muscles to produce new work consistently and with purpose. There are so many ways to achieve your poetic goals, and this course will give you concrete steps to make the magic happen.
By the end of the course, you will have a new poetic vocabulary, fresh writing tools, several new poems that have been peer-edited, and an instruction guide for how to turn that work into a self-published chapbook.
Zoom Schedule
Class will meet live on Zoom for 6 weeks on Wednesdays from 6-7:30 CST (7-8:30 EST). Classes will include a short lecture (10 minutes), guided writing time, sharing, and workshopping/editing in small groups. We will only be workshopping material that was written in class (no outside material, please), and there will be a small amount of out of class work, including editing a few of your classmates' poems, as well as completing edits on one of your poems.
Weekly Syllabus
Week 1: First Things First
We'll review and develop group guidelines for the space and learn some helpful poetry vocabulary (much more helpful that what you probably learned in high school). You'll then put these new concepts into practice with a writing prompt about a year of our lives, after learning from contemporary poets.
Week 2: Gotta Try Em All—Poem Forms
This week, we'll dive into the many types of poems, review the myriad of options, and take a stab at writing a unique type of poem after poet Patrick Roche.
Week 3: More Metaphors for Me!
You'll be pushing your work to the next level by learning about what makes a metaphor or image good (and of course, bad). We'll then put our new skills to the test in a writing prompt rich with images and metaphors.
Week 4: The Final Word—Poem Endings
This week, we'll be exploring the 3 main ways to successfully end a poem, working with examples of contemporary poets. Of course, you'll get an immediate chance to practice with a writing prompt.
Week 5: All About Editing
We will shift focus from learning about writing poems to editing them. You'll get direct feedback from both peers and the instructor as we do a deep-dive into how to effectively give and receive edits.
Week 6: Now What?
This week, we'll continue editing during class, as well as review tools for creating a self-published chapbook out of the poems you've written. We'll close out the course with some additional resources on how to sustain your writing practice to infinity and beyond!
Student Feedback for Ollie Schminkey:
"Ollie's class was like a warm virtual hug every week. They fostered a truly lovely community of poets turned friends, and they were always so kind, present, thoughtful, and fun. I wholeheartedly endorse this class and will sign up for anything Ollie teaches in the future!"
"It is very welcoming and Ollie acts like part of the group, not a top down structure. The prompts are great and not things I would have thought of on my own."
"This class will be a catalyst for re-visioning and creating poems for a chapbook. Even if you know a lot about poetry, you will learn something new. Ollie was an amazing instructor!"
"It's an opportunity to congregate with an amazing & very charismatic poet and a group of like-minded people to talk about poetry and learn about other poets, to write a fun weekly prompt, and to learn from and edit the poems of your colleagues. It's a great time, lots of fun & laughter (some tears!), and it is a tonic to the soul."
"A fun and effective workshop for writers of any experience."