Dread and Desire: Gothic Fiction Techniques to Lure and Horrify Your Readers
with Briana Una McGuckin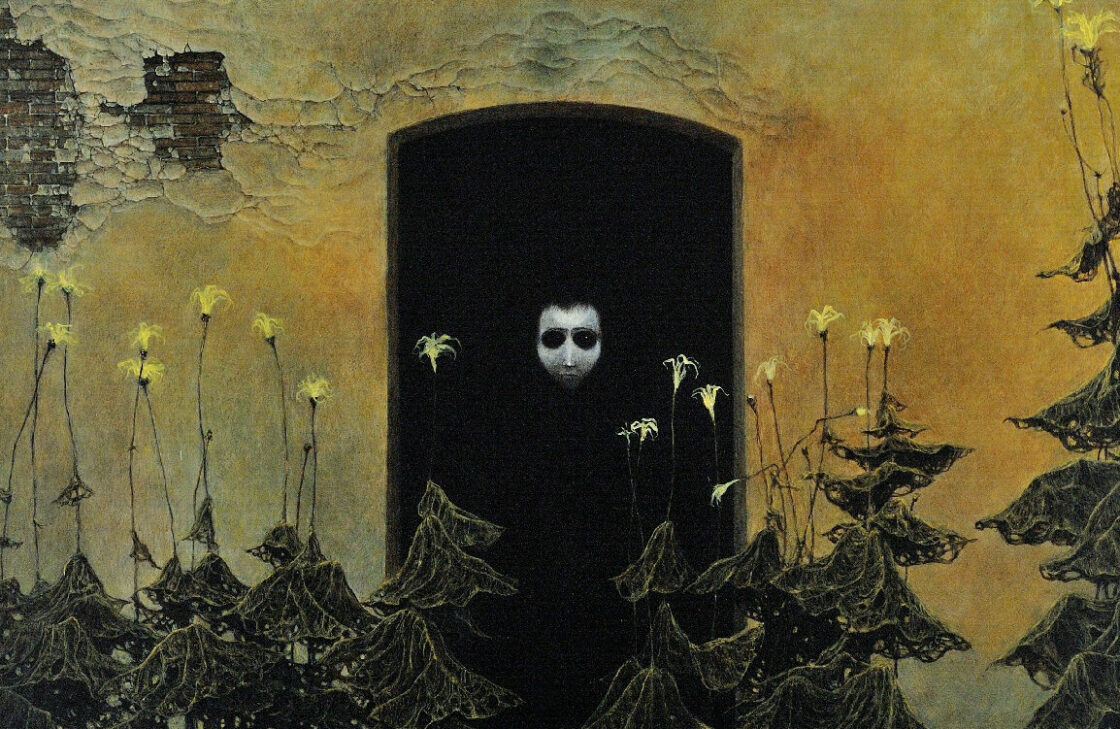 September 25, 2024 | 6 Weeks |
$395.00
Write captivating, dreadful moods.
The gross-out and the jump scare are not the only ways to horrify. In fact, if your reader isn't good and anxious beforehand, these moments in our fiction can come off as funny instead of frightening. To be invested in horror, the reader must first consent to being horrified—which means that, on some level, horror should be seductive. Over six weeks, we'll take a look at a sensual subgenre of horror—the Gothic—and mine it for tips on getting readers in the mood to be scared.
This course is designed for writers seeking fodder for new horror stories of any fright-level, or else trying to amplify the horror elements in an existing fiction project. Together, we will answer questions like:
What techniques do writers use to create dread out of desire?
What is at the root of our own fear, and how can we transfer our true anxiety onto readers?
To do this, we'll take a close and critical look at passages from works of Gothic fiction (from Stoker's Dracula to du Maurier's Rebecca, and even The Shining by Stephen King). Then, you'll work from prompts to explore the dichotomy of dread and desire within fiction and within ourselves. Using the techniques we unearth, you'll draft passages designed to create real fear, and as a group provide thoughtful questions and take-aways in critiques to help one another refine your ideas and technique.
I'll jump in with my own thoughts on your work as well, and provide some food for thought in terms of providing/receiving feedback in helpful ways. I'll also hold a weekly "office hour" on Zoom, on Fridays at 6pm Eastern, where you can drop in to discuss that week's lesson or your work, as well as ask any questions you may have. Links to our Zoom "office hour" will be sent out in announcements every week, for ease of access.
Learning and Writing Goals
Learning goals: In this course, you'll learn:
To identify and understand the tools used in celebrated Gothic fiction to create fear in readers.
To leverage the connection between desire and dread in your own scary work
To mine your own experience of being human for truly scary settings, props, and situations.
Writing goals: During the course, you will:
Work with prompts to generate creative material that could serve either as seeds for new stories or enhance an existing project.
Draft key scenes for horror stories, and build story elements, that create a dark, unsettling tone and/or build readers' anxiety and fear.
Course Schedule
This course is asynchronous. We will not be meeting for the week before Halloween, so the course will be 6 lectures spread over 7 weeks. The topics we'll be covering week to week are:
Week One: Dread & Desire in Story Setting & Stakes
Sometimes we want what's worst for us. This week we'll talk about how being caught between dread and desire can motivate, and complicate, our protagonists. We'll also establish the Gothic tendency to set horror stories in places of what I think of as "dilapidated grandeur," which combine aesthetic elements of dread and desire. After some brainstorming, we'll introduce one another to the story ideas we want to work on in this class.
Week Two: Getting Readers in the Mood
Romance and horror have consent in common; if readers don't already want to be seduced/scared, our overtures won't get us very far. This week we'll look at some celebrated Gothic beginnings, analyze their language for tension-building tips, and try our hand at the techniques in our own opening scenes.
Week Three: Horror in High Contrast
Modern horror filmmakers use literal darkness to shroud the dangers of their stories, literally hiding things from their viewers. In fiction, we cannot dim the lights—our readers need one to read by! So, to create doubt, authors go the opposite way, contrasting story elements in the extreme to disorient our audience. This week we'll study techniques for creating doubt in our characters and our audience, before writing something wrong-footing ourselves.
Week Four: Perversions
On the heels of our class on contrasts, we're going to dig a little deeper and discuss/practice ways in which we can use readers' (and our own!) expectations of safety to create heightened danger on the page. If we do it very well, can evoke a visceral reaction, making us a little queasy. (This doesn't have to mean gore! I'd argue that subtler is better, in fact.)
Week 5: Whose Side Is Your Setting On?
By now we'll have vivid settings that have a (usually malevolent) role in our stories. This week we'll talk about the why behind that role—finding the motivation for the setting the same way we do for our protagonists. Once we've hit upon that, we'll show that motivation in a scene.
Week 6: The Unwritten
We'll have practiced a lot of tips for how to write horror by now, so I want to close the course with a lesson in how to write horror by what you DON'T write—what you leave off the page. Some things are too terrible to be described. This week we'll talk about, and practice on one another, getting a reader to know something terrible happens without being precisely told…
Why Take a Horror Writing Course with Writers.com?
We welcome writers of all backgrounds and experience levels, and we are here for one reason: to support you on your writing journey.
Small groups keep our online writing classes lively and intimate.
Work through your weekly written lectures, course materials, and writing assignments at your own pace.
Share and discuss your work with classmates in a supportive class environment.
Instructor Briana Una McGuckin will offer you direct, personal feedback and suggestions on every assignment you submit.
Entice and unnerve your readers using gothic fiction techniques. Enroll now!
$395.00Enroll Now
Student Feedback for Briana Una McGuckin: