(Live Workshop) Get Clear on Your Story and Voice
with Nadia Colburn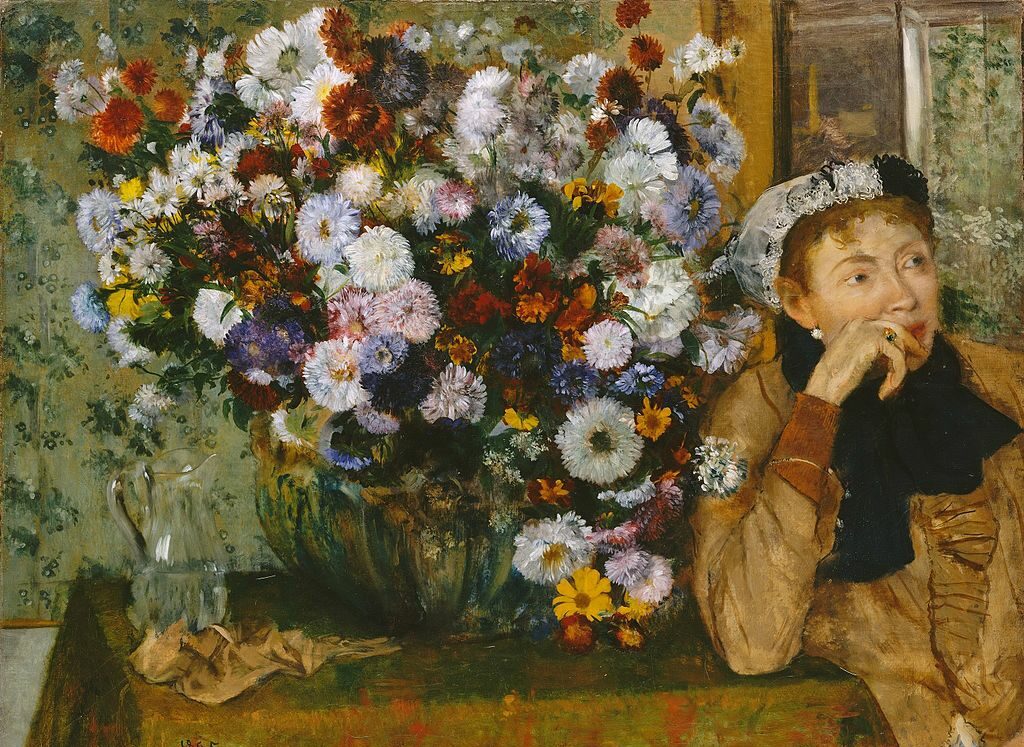 March 4, 2022 | Single-Day Webinar |
$89.00
What do you do when you have an idea for a piece of writing but you don't know where to start? It might be too big. Or it might be amorphous. How can you distill it to something manageable to work with? How can you find your core theme and voice?
Writing itself can lead us to the heart of what we want to say, but that process can take a long time and often feel digressive and confusing. Years of writing can be wasted if we're not really clear about what we want to do, what our voice is, and if we don't have some boundaries around the project.
This class will give you tools to get clear about what the core of your story is. Whether you're writing memoir, fiction, poetry or working in another genre, the class will help you understand what's essential, give you tools to recognize your unique voice, and understand what can be left out and what can be included in other pieces.
If you're working on a whole book (this includes poetry, short stories, memoir, creative nonfiction, or fiction), the class will give you techniques to understand the heart of your book, create a structure/map, and break it into smaller chunks that you can write and complete while working on the book project.
If you have ideas for shorter pieces (in any genre) but aren't sure where to begin, you'll get ideas about how to focus and prioritize your different projects.
As well as doing some brainstorming, mapping of our projects, and writing exercises together, we'll also explore meditation techniques and other methods of deep listening to get clear on the heart of our stories and to get comfortable with our authentic voice. Come with a piece you're already working on or with a blank slate.
Learning and writing goals
Get clear on how to find the heart of your story (or any piece of writing)
Get tools for how to prioritize your writing projects and time
Get skills making maps and outlines of your pieces
Learn how to break a book-length project into manageable chunks
Use techniques like meditation and other mindful methods to deepen and enhance your writing
Get through blocks
Leave with clear next steps for your writing projects
Leave with more intuitive understanding of what's important to you in your writing and in your story
Webinar schedule
This webinar will meet from 10:30 A.M.-1:30 P.M. Eastern Standard Time. The schedule includes the following:
10:30-11:00: introductions and overview
11:00-11:30: independent writing time/ time to work on exercises to gain more clarity
11:30-12:00: sharing/ conversation with class/ smaller groups
12:00-12:30: overview of more techniques to use
12:30-1:00: independent writing time/ time to work on exercises to prioritize and give the project shape
1:00-1:30: questions and answers and sharing/ conversation.
Expect in-depth instruction and lively discussion.
---
Student Comments
Student Feedback
for

Nadia Colburn:

Nadia Colburn was an excellent instructor. She provided thoughtful insight and gave practical tips for overcoming an array of obstacles in writing. Nadia created a safe and warm environment that encouraged each attendee to discuss his/her current work, writing experience and goals. She was encouraging and respectful. I would highly recommend Nadia to anyone looking to learn more about writing from a seasoned professional. Mal McCunney

I don't think it's an exaggeration to say that working with Nadia was a life- changing event. I had been struggling to get back into my writing, and stuck in some old challenging patterns that I couldn't break out of. Taking Nadia's helped me come back to my writing. Even more importantly, it also restored a faith or belief that I hadn't realized I'd lost: the belief in the possibility of transformation. Tyler Peterson

As much as the word is overused, Nadia Colburn is an unusually gifted presence and teacher, helping many transform their practice and their willingness to trust themselves enough to get to the heart of what they are trying to say.

Nadia is that rare teacher whose very presence in a room creates an atmosphere of trust and honesty, even among people who have never met before. An accomplished writer herself, Nadia brings a rare balance to her teaching: deep reflection and critical thinking about language, ideas, images, and meaning; and a compassionate, open heart that allows everyone to feel safe sharing and offering personal responses to one another. Marilyn Robinson

My work with Nadia was personally and professionally transformative. I deepened my understanding of the psychological and spiritual benefit of attending to detail, and of recognizing significance in the ordinary. Nadia taught me to be still, to befriend silence, to tolerate uncertainty/ambiguity so as to penetrate "what happened", in order to recognize what I was meant to learn from my situation and experience. There's a reason she has so many positive online writing class reviews. She encouraged and supported patience as a necessary skill when the intention is to dispel illusion and come to know what needs to be known in order to embrace growth and productive change." Cameron L. Marzelli, Ph.D.

Both Nadia's innate sensitivity and her scholarship allow her to give outstanding guidance to writers. Her approach is intuitive and intelligent. Her suggestions are insightful and sharp, and at the same time she is always open to others' ideas for structure and content.

Nadia's steadfast encouragement helps to bring even the most stubborn piece of writing into focus. Laura Bernard

​Some of the things I liked about Nadia's courses:
Being able to take the class as a complete beginner.
The amazing people I met, starting with Nadia.
The intimacy, the safe environment.
The division of class time between the studied literature and our work.
The literature we read.
The assignments which I took very seriously, often getting up at 2am to work on them–
Looking at my work as a whole–finding commonality between the poems, having them speak to each other–
Coming back session after session.
Starting my book.
Taking Nadia's class changed my life and I do not exaggerate when I say it was how I found my true life, my true self.
I highly recommend Nadia and her classes. Joanne Reynolds
I had been searching for several years for a teacher who could help me take my writing to a new level of expression while preserving the integrity of my own voice. When I met Nadia, I knew I had found my teacher. Nadia helps writers find the authentic in their own work and in the work of writers they read together. Her workshops are thoughtful, well organized – and inspiring. Working with Nadia, I have created a coherent and strong body of work. Nadia is a smart, skilled, insightful, and kind teacher. Who could ask for anything more? Betsy Tarlin
At last I discovered a writing mentor, Nadia Colburn, who dares to value both the craft of writing and one's personal journey of body, mind, spirit and voice.
Nadia's profoundly powerful lessons, readings, and meditations, met me exactly where I was on my own path. Her insight and candor reached directly to parts of my own unconscious.
Working with Nadia allowed me a depth of internal movement and self-integration that infused new life and strength into my path and my writing voice. Jennie Meyer