How to Craft a Poem
with Zining Mok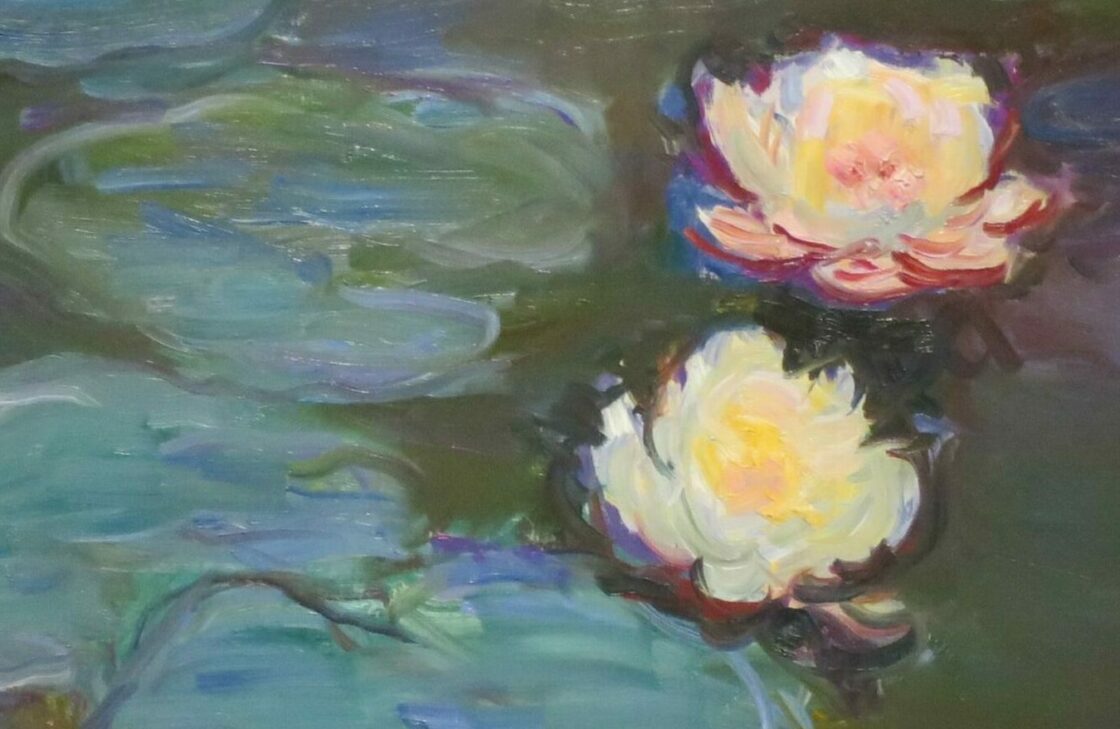 February 8, 2023 | 6 Weeks |
$395.00
In this six-week course, learn the building blocks of great poetry.
In this course, we will explore the kaleidoscopic possibilities of what a poem can be. We will view the poet as an artisan who can craft any poem they wish—one that expresses what moves them, one that tells a story, one written in a rigorous, traditional form, or one that communicates their innermost thoughts.
Each week, we will meet online for an hour to learn and discuss poetry. Together, we will read works by contemporary poets, then break down the craft elements of each poem before applying these techniques to our own writing. Outside of class, I will assign a generative writing exercise. You'll also get the chance to hear your classmates' poems, as well as share your own. In this way, this is a course that centers the writing community.
By the end of this course, you will have experimented with a variety of modes, forms and approaches to writing poetry. This course is ideal for beginning poets who want to develop their appreciation of poetry, and try their hand at their first poems in a supportive environment. No prior experience is necessary, but do come prepared to discuss the readings, share your own writing, try new ways of writing, and provide feedback to your peers.
Learning & Writing Objectives
By the end of this course, we will have:
A kaleidoscopic sense of what a poem can be and become acquainted with a variety of forms and modes used in contemporary poetry
An understanding of how to approach poem-writing in various ways and an appreciation of the craft of writing
A portfolio of several original poems and generative writing
A "writer's toolkit" or writing techniques that we can continue to apply to our writing

Zoom Schedule
How to Craft a Poem will meet every Wednesday at 8 P.M. Eastern Standard Time. Zoom sessions will be approximately 1 hour in length.
Weekly Syllabus: How to Craft a Poem
Join us for an exploration of the many tools and approaches to writing poetry today.
WEEK 1: STILL LIVES & LANDSCAPES: THE ART OF VIVID WRITING
In a visual arts class, the still life is often indispensable as it emphasizes the importance of observation. In the first week, we will read poems and, through writing exercises, learn to make pictures with words.
WEEK 2: STORYTELLING: BRINGING POETRY TO LIFE
In week 2, we will build on the skills we learned in week 1 by learning to animate pictures into moving images and, eventually, stories.
WEEK 3: PERSONA & VOICE: ESTABLISHING PRESENCE
This week, we switch from an image-based to a persona-based approach to poetry. We'll talk about the ideas of "persona" and "voice" and play with ways to craft a voice-driven poem.
WEEK 4: MEDITATION & ARGUMENT: MODES OF BEING
Building on the concepts of persona and voice, this week we turn inwards. We'll read poems working in the meditative and argumentative modes, talk about the variety of poetic modes there are in poetry, and discuss the concept of structure.
WEEK 5: FORM: THE ART OF SHAPING THOUGHT
In week 5, we'll encounter a variety of forms, both traditional and contemporary. In this week's writing exercise, we'll rewrite a poem we've already written in a form of our choosing.
WEEK 6: RHYTHM AND SOUND: CRAFTING THE POETIC EXPERIENCE
This week, we turn from the language of craft to the language of experience. We will also explore the role of rhythm and sound in shaping the experience of poetry.
Why Take a Poetry Writing Course with Writers.com?
We welcome writers of all backgrounds and experience levels, and we are here for one reason: to support you on your writing journey.
Small groups keep our online writing classes lively and intimate.
Work through your weekly written lectures, course materials, and writing assignments at your own pace.
Share and discuss your work with classmates in a supportive class environment.
Award-winning instructor Zining Mok will offer you direct, personal feedback and suggestions on every assignment you submit.
Start crafting your best poetry. Secure your seat now!
---
Student Comments
Student Feedback for Zining Mok:
I really liked this course. It was very well laid out and covered the basics of writing poetry clearly and effectively. Zining was always kind and encouraging, but was also very good at pointing out nuanced areas for growth in my work. Tamara Kreutz
The teacher was very responsive and I benefited from her ability to target my strengths and weaknesses in a very tactful but direct way. She clearly brought a new level of artistry to my work and I will forever be grateful to her. The format was wonderful and my classmates were forthcoming and the participation was open and full. She truly improved the craft of my poetry. Zining Mok is very knowledgeable and explained many techniques, forms and structures that I was up until now unaware. I recommend this course highly!! Beverly George
Excellent. I would take the course again—the exact same one. There is so much to glean from the material presented that one pass is not enough. I Highly recommend Zining to any aspiring poet or anyone exploring poetry. Melissa Lenon
Zining's writing class was great! The group activities were awesome and because you divided us based on our topics, we were able to form groups with like-minded people and I ended up becoming really good friends with my groups. I really did enjoy this class and it showed that Zining cared about us as students and people in the way she organized it.
Zining's comments and analysis about the readings were very insightful and helped me learn.
The readings were extremely engaging and diverse, this helped me to better understand the breadth of creativity available in the genre.
Zining left herself open to getting questions after class, before class, and during class. And she replied accordingly. She was also very understanding, made me feel comfortable and understood.
Everything Zining did was incredibly helpful to me. I really enjoyed coming to this class. She made me feel more than just standardized and helped me have more confidence in my ideas and writing style. She provided amazing conferences with great feedback on our papers. I also really liked the examples she provided for us. I have already recommended her to a friend of mine who is taking this writing class next semester.
Zining is awesome, my favorite instructor this semester by far. She's very helpful and understanding and she presented the course material clearly and made class enjoyable.
I felt that Zining read each student's workshop story carefully and with enthusiasm. She included examples of other authors appropriate to a particular student's writing assignment.
Zining was very encouraging to any thoughts anyone had and created a very welcoming, positive environment.
Zining gave really good concrete feedback on all of my writing, and on my peers' writing as well. She really listened to what people said about their writing and gave suggestions based off of what they said they wanted for their pieces. I also liked the way Zining ran workshops. I think dividing the time and having certain parts designated for certain questions or comments was helpful and kept workshops organized.