Liz Mayers Publishes in Funny-ish
Congratulations to Liz Mayers, whose humorous short story "Come Eat A Little Of The Forbidden Fruit" was published in Little Old Lady Comedy. Liz wrote her piece last Summer in Giulietta Nardone's Humor is the New Black! Congratulations to Liz Mayers, whose humorous short story "WHAT HAPPENS TO YOU IF YOU WATCH TOO MUCH DATELINE" was published in Funny-ish. Liz wrote her piece last Summer in Giulietta Nardone's Humor is the New Black!
Read WHAT HAPPENS TO YOU IF YOU WATCH TOO MUCH DATELINE »
Join Our Newsletter to Access All Resources
For access to these free writing resources, join the Writers.com newsletter, where we share new Writing Tips, community highlights, and upcoming course listings.
Publication Opportunities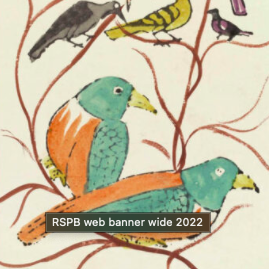 The Rialto invites poets to submit to their 2022 "Nature and Place" poetry competition. Poets are invited to submit poetry that deals with any aspect of nature and place – these terms will be given a wide interpretation by the judge Gillian Clarke. Poems must be previously unpublished and no longer than 40 lines. There is a submission fee of £7 for the first poem and £4 for every subsequent poem. Prize winners will receive the following: 1st prize – £1000, 2nd prize – £500, 3rd prize – £250.  Learn more below!

TripFiction is looking for fiction or nonfiction for its 2021 "Sense of Place" competition. All submissions should provide a strong sense of geographic location, launching the reader into a completely different part of the world. Submissions are open until November 6th, and the winning prize is £1,000 / US$1,350!

Submissions are now open at The Letters Page, a literary journal based out of the University of Nottingham, UK. Writers are encouraged to send creative writing in the form of a letter to The Letters Page by mail. Submissions are accepted on a rolling basis, and all published writers receive a gift subscription to a literary journal or small press. 

The César Egido Serrano Foundation is now open for submissions to its 100 word story contest. Stories must be submitted by September 30, and can be written in Spanish, English, Arabic, or Hebrew. The winning story will receive $20,000!

The podcast A Moment of Your Time is seeking 1-5 minute recordings of poetry, fiction, and creative nonfiction, centered around "solidarity and hope." All submitted work should be uplifting and positive. Cheer the world with your voice!

UK-based Guts Publishing is seeking memoirs, autobiographies, autobiographical fiction, and other creative nonfiction work. Their preferences include work about art, music, travel, and cyber life, but all topics are welcome. Emerging and experimental writers are encouraged to apply. 

Fabula Press recently announced its 2021 short story competition, open to writers around the globe. Fiction writers are encouraged to submit a story of 2,000-6,000 words, and the winning story will be awarded US$500. See more details and apply below. 

Do you write about mother-daughter relationships? Eat, Darling, Eat explores the cultural intersections of mother/daughterhood, and it's currently open for 500 word submissions. Take a look at their many wonderful stories, and let us know if you submit your own work!
New Free Writing Tips
Check out our free Writing Tips on the craft, business, and life of creative writing. Interviews with our award-winning instructors, practical advice you can put to use now, and more.
Writers.com Courses Starting Soon:
A four-week class, melding the language mind with the sensual: How to turn detailed observation into a poem. With Marc Olmsted.
Go beyond narrow definitions of "journaling" to include visual images and let writing give what is seen a new voice. Surprise yourself.
Want to write your world, your way? Join us for this six week program on article writing, blogging, and essays.
Learn the basics of fiction writing and submit weekly writing for feedback from Shelley Singer, author of 13 novels. It's time to start.
Learn to depart from "what really happened," and write compelling fiction from your own life experiences.
Ready to start revising your novel? Get rolling in this in-depth webinar.
This Halloween, learn how to write eerie, haunting moods in this 2 hour workshop on Gothic writing techniques.
Join us for this workshop on creating powerful poems—poems that are clear and organized, fresh and moving, full of life.
Wander through the rooms of your own life to discover stories of deep connection, reconnection or loss of connection and fashion your findings into stories suitable for blog posts, essays, short memoirs, short plays, scenes in screenplays, or chapters of novels.
Do you collect cookbooks, love to cook, or religiously read anything about food? This course is for you. With award winning writer Jennifer Billock.