Rosemary Tantra Bensko receives silver medal for her novel "Floating on Secrets"
Instructor Rosemary Tantra Bensko's novel "Floating on Secrets" just received a silver medal in Romance from the eLit Book Awards. This contest recognizes achievements in literature published through national and international publishing houses.
Buy "Floating on Secrets" »
Misha Penton publishes her poem "A Thousand Rockets" in About Place Journals
Misha Penton's prose poem and audio voice-scape "A Thousand Rockets" is published in About Place Journal's May issue. The poem was developed in a prose poem course with instructor Barbara Henning.
Read "A Thousand Rockets" »
Join Our Newsletter to Access All Resources
For access to these free writing resources, join the Writers.com newsletter, where we share new Writing Tips, community highlights, and upcoming course listings.
Publication Opportunities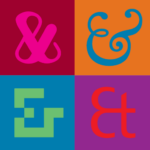 Poets & Writers is offering grants to writers living in Detroit, Houston, or New Orleans. Writers must be black, indigenous, or people of color (BIPOC) and have a writing project that requires external funding. These grants will primarily support online literary events and communities; see more details at their website. Applications are due September 30th!
New Free Writing Tips
Check out our free Writing Tips on the craft, business, and life of creative writing. Interviews with our award-winning instructors, practical advice you can put to use now, and more.
Writers.com Courses Starting Soon:
The premise line is the only reliable tool that can tell you, BEFORE you start writing, whether or not your story will "work." In this class participants will learn how to master the process of premise line development—the essential first step in any book or screenplay's development process.