Susan Vespoli publishes in Anti-Heroin Chic
Congratulations to instructor Susan Vespoli, who recently had a poem and an essay published in Anti-Heroin Chic's February issue. Susan wrote her essay "Alphabet Song" in Gretchen Clark's course "The Lyric Essay."
Read Anti-Heroin Chic's February issue here »
Join Our Newsletter to Access All Resources
For access to these free writing resources, join the Writers.com newsletter, where we share new Writing Tips, community highlights, and upcoming course listings.
Publication Opportunities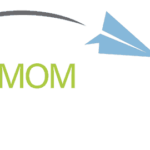 A new travel anthology A Gelato a Day Keeps the Tantrums Away is seeking narrative short story submissions on the theme of family travel. Stories should be of a narrative nature and reflect the wonders, surprises, pitfalls and hilarious moments that can occur when traveling with family members of all shapes, sizes, types and styles. Contributors should be Canadian citizens or permanent residents of Canada. There is limited room for stories by international writers, who are encouraged to submit. Submissions are due September 30th.
New Free Writing Tips
Check out our free Writing Tips on the craft, business, and life of creative writing. Interviews with our award-winning instructors, practical advice you can put to use now, and more.
Writers.com Courses Starting Soon:
Dig deep into personal ritual while studying narrative poets, short fiction and non-fiction authors, and food writers.