Tobias Vogelstein Wins Budding Authors Award
Tobias Vogelstein recently won first prize for the Budding Authors Award with the Baltimore Jewish Times. Vogelstein's piece "Community and Connection" explores Jewish theology in the time of coronavirus, as well as the importance of spreading peace and prosperity. Congratulations, Tobias!
Read "Community and Connection" here »
Barbara Henning Publishes New Poetry Book "Digigram"
Congratulations to instructor Barbara Henning, whose book of poetry Digigram was published with United Artists Books. A reviewer writes that Digigram "is unrelenting in its collaging of reality, visions, and thought buds. Sometimes diaristic and newsy, this is edgy poetry that moves beyond the tricks of fashion." Well done, Barbara!
Purchase Digigram here: »
Misha Penton publishes prose poem "After the Ball"
Congratulations to Misha Penton, whose prose poem "After the Ball" was published and recorded at Sword & Kettle. We love the way Misha's prose poem sets the scene, with sparkling language like "chandelier of jasmine" and "sliver of sapphire sky."
Read Misha's prose poem here. »
Margo Perin publishes new book of poetry
Congratulations to our instructor Margo Perin, who just released her latest book of poetry Plexiglass. Plexiglass explores the ironies of the criminal justice system, and it has received praise for its life and ability to "turn empty space to flesh." 
Buy Plexiglass here! »
Cheryl Caesar Wins "No-Age" Scholarship
Cheryl Caesar, who won the "no-age" scholarship to the Fine Arts Work Center Social Justice workshop, offered by Indolent Books. It will be offered in July 2021, in Provincetown, MA. Congratulations to Cheryl!
Kimberly Lee's story "Beautiful, Ordinary" gets republished in fresh.ink
Student Kimberly Lee's flash story "Beautiful, Ordinary" was republished in fresh.ink! The story was originally published in Toasted Cheese as an Editor's Choice. Says Kimberly: "I wrote 'Beautiful, Ordinary' in Barbara Hennings' 2018 flash fiction class, 'The Watching Eye.' Pretty much everything I wrote in her class was published somewhere, and this piece was one of my favorites!" Congratulations, Kimberly!
Read "Beautiful, Ordinary" by Kimberly Lee »
Ariela Zucker launches a writing and photography course
Student Ariela Zucker has just started teaching her course Drawing With Light–Painting With Words through the Story Circle Network. The class helps writers and photographers engage in multimedia creativity through creative writing prompts and photography assignments. Congratulations, Ariela!
Learn more about Ariela's class »
Karl Trautman publishes coming-of-age novel "Deacon Blues"
Karl Trautman recently published his novel Deacon Blues, a coming-of-age story about politics and growing up during the Carter Administration's re-election campaign. Trautman received help for his novel in Shelley Singer's Ongoing Fiction Workshop. Congratulations, Karl!
Buy Deacon Blues here »
Join Our Newsletter to Access All Resources
For access to these free writing resources, join the Writers.com newsletter, where we share new Writing Tips, community highlights, and upcoming course listings.
Publication Opportunities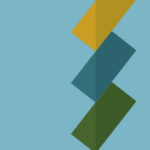 3Elements Literary Review is accepting literature that combines the following 3 elements: "trapeze, pinprick, calico." The journal is open to submissions from all genres, and enjoys works that are experimental and creative. Submissions are due August 31st.
New Free Writing Tips
Check out our free Writing Tips on the craft, business, and life of creative writing. Interviews with our award-winning instructors, practical advice you can put to use now, and more.
Writers.com Courses Starting Soon:
Gather together in a virtual writing circle, hit the mute button on your internal editor, and uncover inspiration to shape into poetry.