Liz Mayers Publishes in Funny-ish
Congratulations to Liz Mayers, whose humorous short story "Come Eat A Little Of The Forbidden Fruit" was published in Little Old Lady Comedy. Liz wrote her piece last Summer in Giulietta Nardone's Humor is the New Black! Congratulations to Liz Mayers, whose humorous short story "WHAT HAPPENS TO YOU IF YOU WATCH TOO MUCH DATELINE" was published in Funny-ish. Liz wrote her piece last Summer in Giulietta Nardone's Humor is the New Black!
Read WHAT HAPPENS TO YOU IF YOU WATCH TOO MUCH DATELINE »
Join Our Newsletter to Access All Resources
For access to these free writing resources, join the Writers.com newsletter, where we share new Writing Tips, community highlights, and upcoming course listings.
Publication Opportunities
Fabula Press recently announced its 2021 short story competition, open to writers around the globe. Fiction writers are encouraged to submit a story of 2,000-6,000 words, and the winning story will be awarded US$500. See more details and apply below. 

Clerestory Magazine, a journal dedicated to spirituality and the human experience, is currently open for submissions. Each publication centers around a certain theme of the human narrative; its current issue concerns Faith, and future issues are planned for Community, Ecology, etc. Stories should be first pitched via Clerestory's website; all published works receive adequate payment. Take a look at their mission and submissions page!

Pensive: A Global Journal of Spirituality and the Arts seeks spiritual fiction, nonfiction, and poetry for their biannual publication. Based out of Northeastern University, Pensive seeks to broaden its readers' understanding of the human spirit: its depth, endlessness, and timeless relationship to the arts. Check out their submission page for more information. 

Moxy Magazine is currently open for submissions. The journal seeks content related to creative nonfiction, including personal essays, critical theory, and travel writing. All submissions must conform to standard British English, and submissions will be reviewed within 3-4 weeks. Take a look at this great CNF project in the U.K.!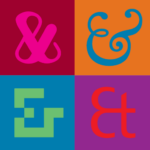 Poets & Writers is offering grants to writers living in Detroit, Houston, or New Orleans. Writers must be black, indigenous, or people of color (BIPOC) and have a writing project that requires external funding. These grants will primarily support online literary events and communities; see more details at their website. Applications are due September 30th!

Something Or Other Publishing has just announced their first annual short story contest. Writers can submit works of flash fiction, literary fiction, or nonfiction in 25 different categories, and all submitted works will be reviewed by both guest judges and public readers. Winners of this exciting competition will receive both cash prizes and an exclusive publishing opportunity from Something Or Other Publishing. Submit your work by October 10th!

Delmarva Review seeks literary fiction, nonfiction, and poetry with fresh, evocative voices. The journal publishes once a year, making this a highly selective publication. All accepted writers receive a free copy of the journal, alongside publication next to many well-acclaimed writers.
New Free Writing Tips
Check out our free Writing Tips on the craft, business, and life of creative writing. Interviews with our award-winning instructors, practical advice you can put to use now, and more.
Writers.com Courses Starting Soon:
Go beyond narrow definitions of "journaling" to include visual images and let writing give what is seen a new voice. Surprise yourself.
In this course, you'll work with the basic elements of fiction–the fundamentals that drive the story and determine the quality of the work.
If you want to be an in demand storyteller in the digital age, you need to get in, get out and get going. In this "short" four-week memoir writing adventure, you'll learn to scope out, swoop down and snatch up important memories from your life then speed write them into miniature masterpieces.
Many students have attended this 10-week online fiction workshop with Shelley Singer multiple times, completed novels, and come back to finish more books.
In-depth character development using an ancient personality study of human motivation–the Enneagram.
Create new work with fresh language, universal themes, sustained mystery and memorable characters. Stimulate your imagination.
Instructor Sarah Aronson welcomes all writers who are working on manuscripts for kids and teens. This advanced workshop will focus entirely on the participants' own work in progress.
Can you translate the movement of a dance into a poem? What happens when you write a story in the form of a multiple-choice quiz? Learn to take your work in rich and unexpected new directions by subverting and blending genre conventions.
Learn how diving into form—the coherent relationship of all of a poem's parts—can enhance your creativity and freedom as a poet.
Voice: What is it and how do you find yours? Instructor Gloria Kempton offers feedback on assignments in this 3-week online class.