Margo Perin publishes new book of poetry!
Congratulations to our instructor Margo Perin, who just released her latest book of poetry Plexiglass. Plexiglass explores the ironies of the criminal justice system, and it has received praise for its life and ability to "turn empty space to flesh." 
Buy Plexiglass here! »
Cheryl Caesar Wins "No-Age" Scholarship
Cheryl Caesar, who won the "no-age" scholarship to the Fine Arts Work Center Social Justice workshop, offered by Indolent Books. It will be offered in July 2021, in Provincetown, MA. Congratulations to Cheryl!
Kimberly Lee's story "Beautiful, Ordinary" gets republished in fresh.ink
Student Kimberly Lee's flash story "Beautiful, Ordinary" was republished in fresh.ink! The story was originally published in Toasted Cheese as an Editor's Choice. Says Kimberly: "I wrote 'Beautiful, Ordinary' in Barbara Hennings' 2018 flash fiction class, 'The Watching Eye.' Pretty much everything I wrote in her class was published somewhere, and this piece was one of my favorites!" Congratulations, Kimberly!
Read "Beautiful, Ordinary" by Kimberly Lee »
Ariela Zucker launches a writing and photography course
Student Ariela Zucker has just started teaching her course Drawing With Light–Painting With Words through the Story Circle Network. The class helps writers and photographers engage in multimedia creativity through creative writing prompts and photography assignments. Congratulations, Ariela!
Learn more about Ariela's class »
Karl Trautman publishes coming-of-age novel "Deacon Blues"
Karl Trautman recently published his novel Deacon Blues, a coming-of-age story about politics and growing up during the Carter Administration's re-election campaign. Trautman received help for his novel in Shelley Singer's Ongoing Fiction Workshop. Congratulations, Karl!
Buy Deacon Blues here »
Lorraine Cregar's poem "O Winter! My Winter!" published in The Writers Circle Journal
Lorraine Cregar received her first poem publication from The Writers Circle Journal! "O Winter! My Winter!" combines Whitman's odic stylings with a modern sense of irony. Congratulations, Lorraine!
Read Lorraine's poem here »
Jennifer Billock releases Kitchen Witch newsletter
Writers.com Instructor Jennifer Billock recently released a newsletter on the intersection of food and witchcraft. Find weekly inspiration for your kitchen, your writing, and your cauldron room. Congratulations, Jennifer!
Subscribe to Kitchen Witch »
Susan Vespoli publishes three new poems
Instructor Susan Vespoli recently had three poems published in the journal Anti-Heroin Chic. Susan wrote one of the three poems, "Burning Coal," during her participation in Writing Mindfulness: Sensual World/Poetry Mind with instructor Marc Olmsted.
Read Susan's poems here »
Publication Opportunities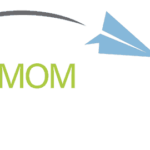 A new travel anthology A Gelato a Day Keeps the Tantrums Away is seeking narrative short story submissions on the theme of family travel. Stories should be of a narrative nature and reflect the wonders, surprises, pitfalls and hilarious moments that can occur when traveling with family members of all shapes, sizes, types and styles. Contributors should be Canadian citizens or permanent residents of Canada. There is limited room for stories by international writers, who are encouraged to submit. Submissions are due September 30th.
New Free Writing Tips
Check out our free Writing Tips on the craft, business, and life of creative writing. Interviews with our award-winning instructors, practical advice you can put to use now, and more.
Writers.com Courses Starting Soon:
Draw inspiration and material from your life experiences or "real life" people you know to craft compelling, publishable personal essays.
Ensure a strong middle throughline for any story. Say goodbye to the "mushy middle," and hello to stories that work.
Go beyond narrow definitions of "journaling" to include visual images and let writing give what is seen a new voice. Surprise yourself.
Gather together in a virtual writing circle, hit the mute button on your internal editor, and uncover inspiration to shape into poetry.
Write 1–3-page flash fiction in this online course with Barbara Henning, drawing on classic, poetic & experimental elements. Read the form's masters.
Hone your poetic craft by writing 6-7 new poems and combining them with previously-written poems to create a chapbook, or short poetry collection.
Join us for this insightful four-week "get the writing done" program, give and receive thoughtful comments from your fellow writers and the instructor, and enjoy heaps of encouragement and writing wisdom along the way.
Set your novel up for success! In this six-week workshop, instructor Dennis Foley will help you craft a plan to handle the essential demands and choices you'll face as you write your novel.
Learn the basics of fiction writing and submit weekly writing for feedback from Shelley Singer, author of 13 novels. It's time to start.
It's an age-old art form—storytelling—and you can learn the craft.