Kimberly Lee's story "Beautiful, Ordinary" gets republished in fresh.ink
Student Kimberly Lee's flash story "Beautiful, Ordinary" was republished in fresh.ink! The story was originally published in Toasted Cheese as an Editor's Choice. Says Kimberly: "I wrote 'Beautiful, Ordinary' in Barbara Hennings' 2018 flash fiction class, 'The Watching Eye.' Pretty much everything I wrote in her class was published somewhere, and this piece was one of my favorites!" Congratulations, Kimberly!
Read "Beautiful, Ordinary" by Kimberly Lee »
Ariela Zucker launches a writing and photography course
Student Ariela Zucker has just started teaching her course Drawing With Light–Painting With Words through the Story Circle Network. The class helps writers and photographers engage in multimedia creativity through creative writing prompts and photography assignments. Congratulations, Ariela!
Learn more about Ariela's class »
Karl Trautman publishes coming-of-age novel "Deacon Blues"
Karl Trautman recently published his novel Deacon Blues, a coming-of-age story about politics and growing up during the Carter Administration's re-election campaign. Trautman received help for his novel in Shelley Singer's Ongoing Fiction Workshop. Congratulations, Karl!
Buy Deacon Blues here »
Lorraine Cregar's poem "O Winter! My Winter!" published in The Writers Circle Journal
Lorraine Cregar received her first poem publication from The Writers Circle Journal! "O Winter! My Winter!" combines Whitman's odic stylings with a modern sense of irony. Congratulations, Lorraine!
Read Lorraine's poem here »
Jennifer Billock releases Kitchen Witch newsletter
Writers.com Instructor Jennifer Billock recently released a newsletter on the intersection of food and witchcraft. Find weekly inspiration for your kitchen, your writing, and your cauldron room. Congratulations, Jennifer!
Subscribe to Kitchen Witch »
Susan Vespoli publishes three new poems
Instructor Susan Vespoli recently had three poems published in the journal Anti-Heroin Chic. Susan wrote one of the three poems, "Burning Coal," during her participation in Writing Mindfulness: Sensual World/Poetry Mind with instructor Marc Olmsted.
Read Susan's poems here »
Harriot West's two Haibun collections
Harriot writes: "I loved reading the recent profile of Gretchen Clark and just want to add my praise for her classes and say that I owe her a huge thanks. Both my award-winning collections of haibun (Into the Light and Shades of Absence) came about from suggestions she made way back when—as early as 2008 if my record keeping is accurate! Thanks to her and all the other instructors who have inspired me along the way."
Sharry Wright's poem "Looking In" published in Rattle
Sharry Wright's poem "Looking In" was just featured in Rattle. Sharry's poem draws inspiration from both Kim Addonizio and from a critique workshop with instructor Barbara Henning.
Read "Looking In" »
Join Our Newsletter to Access All Resources
For access to these free writing resources, join the Writers.com newsletter, where we share new Writing Tips, community highlights, and upcoming course listings.
Publication Opportunities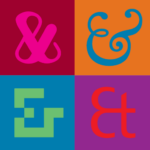 Poets & Writers is offering grants to writers living in Detroit, Houston, or New Orleans. Writers must be black, indigenous, or people of color (BIPOC) and have a writing project that requires external funding. These grants will primarily support online literary events and communities; see more details at their website. Applications are due September 30th!
New Free Writing Tips
Check out our free Writing Tips on the craft, business, and life of creative writing. Interviews with our award-winning instructors, practical advice you can put to use now, and more.
Writers.com Courses Starting Soon:
The premise line is the only reliable tool that can tell you, BEFORE you start writing, whether or not your story will "work." In this class participants will learn how to master the process of premise line development—the essential first step in any book or screenplay's development process.