Giulietta Nardone's Self-Help Book Named Finalist for National Indie Excellence Awards
Congratulations to instructor Giulietta Nardone, whose self-help book "Feel More Alive! 30 Brilliant Ways To Reignite Your Inner Spark" was named a 2022 Finalist For Inspiration by the National Indie Excellence Awards.
Learn more about Giulietta's award winning book »
Sarah Harley Publishes "Dimensions of a Coffin" in Halfway Down the Stairs
Congratulations to Sarah Harley, whose piece "Dimensions of a Coffin" was published in 
Halfway Down the Stairs
. Sarah wrote this piece alongside Rudri Patel in her course 
Writing Our Grief
.
Read Sarah's piece here! »
Congratulations to Sean Glatch, Elle LaMarca, Viviana Acosta, and Mayowa Ayodele for advancing to Round 2 of the NYCMidnight Microfiction contest. Contestants have 24 hours to write a 100 word story with an assigned genre, word, and action. Elle, Viviana, and Mayowa are all students in the Writers.com Novel Writing Intensive. Wish these writers luck as they compete to reach Round 3. Congratulations to all!
Susan Vespoli Publishes "My Ex-Husband Calls to Tell Me Our Son Has Been Shot By Police" in New Verse News
Congratulations to instructor Susan Vespoli, whose poem "My Ex-Husband Calls to Tell Me Our Son Has Been Shot By Police" was published in New Verse News.
Read Susan's poem here »
Nancy Napier Publishes in Psychology Today
Congratulations to Nancy Napier, a student in our Novel Writing Intensive, whose article "Now They Tell Me: Yes, Fiction Writing is Hard!" was published in Psychology Today. 
Read Nancy's article here »
Susan Vespoli Publishes "Orange" in Rattle
Congratulations to instructor Susan Vespoli, whose poem "Orange" was published in Rattle's Summer 2022 print issue. 
Buy Rattle #76 here »
Susan Vespoli publishes two poems in Anti-Heroin Chic
Congratulations to instructor 
Susan Vespoli
, who published two poems this week in 
Anti-Heroin Chic. 
In memory of her son's life, Susan read part of her poem "Adam Abecedarian" on YouTube
here
.
Read Susan's poems here »
Susan Vespoli Reads With The Performance Poets of the Palm Beaches
On Sunday, June 12th, at 3 P.M. Eastern, instructor Susan Vespoli will read for The Performance Poets of the Palm Beaches. To receive the Zoom link (or to read yourself!), email performancepoets20@gmail.com.
Join Our Newsletter to Access All Resources
For access to these free writing resources, join the Writers.com newsletter, where we share new Writing Tips, community highlights, and upcoming course listings.
Publication Opportunities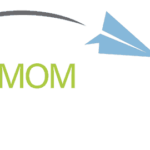 A new travel anthology A Gelato a Day Keeps the Tantrums Away is seeking narrative short story submissions on the theme of family travel. Stories should be of a narrative nature and reflect the wonders, surprises, pitfalls and hilarious moments that can occur when traveling with family members of all shapes, sizes, types and styles. Contributors should be Canadian citizens or permanent residents of Canada. There is limited room for stories by international writers, who are encouraged to submit. Submissions are due September 30th.
New Free Writing Tips
Check out our free Writing Tips on the craft, business, and life of creative writing. Interviews with our award-winning instructors, practical advice you can put to use now, and more.
Writers.com Courses Starting Soon:
If you want to be an in demand storyteller in the digital age, you need to get in, get out and get going. In this "short" four-week memoir writing adventure, you'll learn to scope out, swoop down and snatch up important memories from your life then speed write them into miniature masterpieces.
Ensure a strong middle throughline for any story. Say goodbye to the "mushy middle," and hello to stories that work.
Find a greater sense of comfort, ease, lightheartedness, and freedom in reading and writing poetry.
For those who want to kick start their writing into high gear.
Do you collect cookbooks, love to cook, or religiously read anything about food? This course is for you. With award winning writer Jennifer Billock.
Immerse yourself in character, setting, plot, and other fiction fundamentals, and learn how to combine these elements to write powerful, compelling stories.
The lyric essay challenges us to tell authentic stories without concrete forms. Learn the ropes of the genre in this 3 hour workshop.
Poetry asks us to slow down, listen, and pay attention. In this meditative workshop, we'll open ourselves to the beauty and mystery of poetry.
Learn the fundamentals of writing for children in this one day workshop, and write the kinds of stories that kids simply can't put down.
How do writers tell stories with tension, action, and emotion? Learn how to write forward-moving tension in this 4 week fiction course.