John Johnson Releases New Poetry Website
Our student John Johnson recently started a new website to house his poetry, called Poems Over Coffee. All of the poetry on John's site was written in Writers.com courses with Susan Vespoli, Tina Barry, and Jonathan McClure. Congratulations, John!
Check out Poems Over Coffee! »
Join Our Newsletter to Access All Resources
For access to these free writing resources, join the Writers.com newsletter, where we share new Writing Tips, community highlights, and upcoming course listings.
Publication Opportunities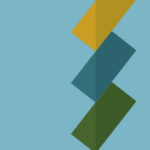 3Elements Literary Review is accepting literature that combines the following 3 elements: "trapeze, pinprick, calico." The journal is open to submissions from all genres, and enjoys works that are experimental and creative. Submissions are due August 31st.
New Free Writing Tips
Check out our free Writing Tips on the craft, business, and life of creative writing. Interviews with our award-winning instructors, practical advice you can put to use now, and more.
Writers.com Courses Starting Soon:
Learn how to draw inspiration and material from your life experiences or those of people you know, or want to know, to craft compelling, publishable memoirs, personal essays, autobiographical novels and short stories, and/or narrative poetry.