Threefold Press Publishes Excerpt from Barbara Henning's Forthcoming Manuscript
Our instructor Barbara Henning published an excerpt of her forthcoming manuscript, Book of Ferne: A Detroit Story, in Threefold Press. Barbara's biography/memoir centers on her mother's life in Detroit during a transformative time period for women in America. Congratulations, Barbara!
Read Chapter 5 of "Book of Ferne: A Detroit Story" here »
Join Our Newsletter to Access All Resources
For access to these free writing resources, join the Writers.com newsletter, where we share new Writing Tips, community highlights, and upcoming course listings.
Publication Opportunities
Instructor Giulietta Nardone's book "Feel More Alive! 30 Brilliant Ways to Reignite Your Inner Spark" is a year old. One way she chose to market the book was to hold a writing contest. The contest will be fun and down to earth, open to writers of all levels. No credentials needed. Creativity welcomed. Judged by a panel of Citrine Publishing authors and editors. The idea is to read the book, choose a chapter or even a couple, and write a personal essay about Feeling More Alive. Creativity encouraged! Prizes will be art from the book. A print on deep edge canvas ready to hang, a five greeting card gift set or a 144-page writing journal with divider painting on the cover. Open to those 18 and over.  Contest closes on February 15, 2022, with notification by the end of March.  If you need something to get you writing, this contest deadline might be it! More information on the contest, the rules and where to purchase the book/ebook here.  https://giuliettanardone.com/fma-writing-contest/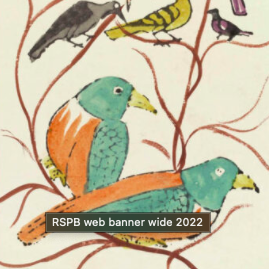 The Rialto invites poets to submit to their 2022 "Nature and Place" poetry competition. Poets are invited to submit poetry that deals with any aspect of nature and place – these terms will be given a wide interpretation by the judge Gillian Clarke. Poems must be previously unpublished and no longer than 40 lines. There is a submission fee of £7 for the first poem and £4 for every subsequent poem. Prize winners will receive the following: 1st prize – £1000, 2nd prize – £500, 3rd prize – £250.  Learn more below!

TripFiction is looking for fiction or nonfiction for its 2021 "Sense of Place" competition. All submissions should provide a strong sense of geographic location, launching the reader into a completely different part of the world. Submissions are open until November 6th, and the winning prize is £1,000 / US$1,350!

Submissions are now open at The Letters Page, a literary journal based out of the University of Nottingham, UK. Writers are encouraged to send creative writing in the form of a letter to The Letters Page by mail. Submissions are accepted on a rolling basis, and all published writers receive a gift subscription to a literary journal or small press. 

The César Egido Serrano Foundation is now open for submissions to its 100 word story contest. Stories must be submitted by September 30, and can be written in Spanish, English, Arabic, or Hebrew. The winning story will receive $20,000!

The podcast A Moment of Your Time is seeking 1-5 minute recordings of poetry, fiction, and creative nonfiction, centered around "solidarity and hope." All submitted work should be uplifting and positive. Cheer the world with your voice!

UK-based Guts Publishing is seeking memoirs, autobiographies, autobiographical fiction, and other creative nonfiction work. Their preferences include work about art, music, travel, and cyber life, but all topics are welcome. Emerging and experimental writers are encouraged to apply. 

Fabula Press recently announced its 2021 short story competition, open to writers around the globe. Fiction writers are encouraged to submit a story of 2,000-6,000 words, and the winning story will be awarded US$500. See more details and apply below. 
New Free Writing Tips
Check out our free Writing Tips on the craft, business, and life of creative writing. Interviews with our award-winning instructors, practical advice you can put to use now, and more.
Writers.com Courses Starting Soon:
If you want to be an in demand storyteller in the digital age, you need to get in, get out and get going. In this "short" four-week memoir writing adventure, you'll learn to scope out, swoop down and snatch up important memories from your life then speed write them into miniature masterpieces.
Are you writing about people from real life? This one-day live workshop answers the question of how to be a good art friend.
Want to write your world, your way? Join us for this six week program on article writing, blogging, and essays.
How can writers harness the power of dreams? Let your slumber supercharge your creativity in this three hour dream writing workshop.
Take to the skies in this online travel writing course. We'll discuss the market, different types of travel writing, and pitching your piece!
Picture books have changed greatly over the last few decades, and the market is wide open for fresh ideas. Join us in this six-week intensive where we'll take that idea of yours and turn it into a manuscript!
A four-week class, melding the language mind with the sensual: How to turn detailed observation into a poem. With Marc Olmsted.
For those who want to kick start their writing into high gear.
Learn the basics of fiction writing and submit weekly writing for feedback from Shelley Singer, author of 13 novels. It's time to start.
Get a good start on a novel in just ten weeks, or revise a novel you've already written. Free your imagination, move steadily ahead and count the pages!