Lyzette Wanzer's Upcoming Memoir Listed as "2022 Top Shelf Pick" by IPG
Congratulations to instructor Lyzette Wanzer, whose forthcoming memoir Trauma, Tresses, & Truth: Untangling Our Hair Through Personal Narrative was listed as a Top-Shelf Pick by Independent Publishers Group (IPG). Lyzette's manuscript will receive additional marketing efforts and high profile magazine features as it approaches publication in the fall. 
Kate Sullivan Publishes "The Emmy Rose" in The Dillydoun Review
Congratulations to Kate Sullivan, whose flash fiction piece "The Emmy Rose" was published in The Dillydoun Review. Kate wrote this piece alongside Barbara Henning in her course Poetic Prose: The Prose Poem.
Read Kate's piece here. »
Susan Vespoli Reads from "Blame It on the Serpent" with Peregrine Book Co.
Susan Vespoli will read from her collection Blame It on the Serpent with Peregrine Book Co. on April 13th, at 5 P.M. Pacific Time. Come out to this live Zoom event to celebrate National Poetry Month!
Learn more about the reading here. »
Ali Mckenzie-Murdoch Publishes "On a Knife Edge" in Across the Margin
Congratulations to Ali Mckenzie-Murdoch, whose flash fiction piece "On a Knife Edge" was published in Across the Margin. Ali's piece was written alongside Barbara Henning in her course Flash Fiction: Writing the Short-Short Story. 
Read Ali's short story here. »
Susan Vespoli Interviews with Rattlecast
Performance Poets of the Palm Beaches: April Reading
The Performance Poets of Palm Beaches, hosted by instructor Susannah Simpson, will run a live poetry reading on April 10th, 3 P.M. Eastern Time. During the reading, donations will be requested to support Doctors Without Borders in Ukraine. Anyone interested in attending should email Performancepoets20@gmail.com requesting a Zoom link to the April event. We hope to see you there!
Nancy Napier Publishes "The Joys and Frustrations of Being a Beginner"
Congratulations to Nancy Napier, whose article "The Joys and Frustrations of Being a Beginner" was published in Psychology Today. For beginning writers, Nancy's perspective might free you from the demand of knowing everything at once—learning the craft takes time!
Read Nancy's article here »
Barbara Henning Publishes "Ferne, a Detroit Story"
Congratulations to instructor Barbara Henning, whose book Ferne, a Detroit Story was published by Spuyten Duyvil. Barbara's book is a multi-media retelling of her mother's life, exploring the social and political realities of mid-century Detroit.
Learn more about Ferne here! »
Join Our Newsletter to Access All Resources
For access to these free writing resources, join the Writers.com newsletter, where we share new Writing Tips, community highlights, and upcoming course listings.
Publication Opportunities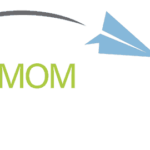 A new travel anthology A Gelato a Day Keeps the Tantrums Away is seeking narrative short story submissions on the theme of family travel. Stories should be of a narrative nature and reflect the wonders, surprises, pitfalls and hilarious moments that can occur when traveling with family members of all shapes, sizes, types and styles. Contributors should be Canadian citizens or permanent residents of Canada. There is limited room for stories by international writers, who are encouraged to submit. Submissions are due September 30th.
New Free Writing Tips
Check out our free Writing Tips on the craft, business, and life of creative writing. Interviews with our award-winning instructors, practical advice you can put to use now, and more.
Writers.com Courses Starting Soon:
If you want to be an in demand storyteller in the digital age, you need to get in, get out and get going. In this "short" four-week memoir writing adventure, you'll learn to scope out, swoop down and snatch up important memories from your life then speed write them into miniature masterpieces.
Ensure a strong middle throughline for any story. Say goodbye to the "mushy middle," and hello to stories that work.
Find a greater sense of comfort, ease, lightheartedness, and freedom in reading and writing poetry.
Immerse yourself in character, setting, plot, and other fiction fundamentals, and learn how to combine these elements to write powerful, compelling stories.
Do you collect cookbooks, love to cook, or religiously read anything about food? This course is for you. With award winning writer Jennifer Billock.
For those who want to kick start their writing into high gear.
The lyric essay challenges us to tell authentic stories without concrete forms. Learn the ropes of the genre in this 3 hour workshop.
Poetry asks us to slow down, listen, and pay attention. In this meditative workshop, we'll open ourselves to the beauty and mystery of poetry.
Learn the fundamentals of writing for children in this one day workshop, and write the kinds of stories that kids simply can't put down.
How do writers tell stories with tension, action, and emotion? Learn how to write forward-moving tension in this 4 week fiction course.