Misha Penton publishes her poem "A Thousand Rockets" in About Place Journals
Misha Penton's prose poem and audio voice-scape "A Thousand Rockets" is published in About Place Journal's May issue. The poem was developed in a prose poem course with instructor Barbara Henning.
Read "A Thousand Rockets" »
Join Our Newsletter to Access All Resources
For access to these free writing resources, join the Writers.com newsletter, where we share new Writing Tips, community highlights, and upcoming course listings.
Publication Opportunities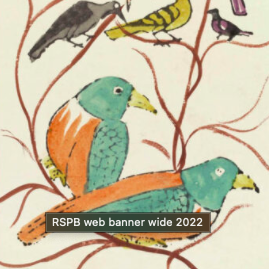 The Rialto invites poets to submit to their 2022 "Nature and Place" poetry competition. Poets are invited to submit poetry that deals with any aspect of nature and place – these terms will be given a wide interpretation by the judge Gillian Clarke. Poems must be previously unpublished and no longer than 40 lines. There is a submission fee of £7 for the first poem and £4 for every subsequent poem. Prize winners will receive the following: 1st prize – £1000, 2nd prize – £500, 3rd prize – £250.  Learn more below!
New Free Writing Tips
Check out our free Writing Tips on the craft, business, and life of creative writing. Interviews with our award-winning instructors, practical advice you can put to use now, and more.
Writers.com Courses Starting Soon:
Wander through the rooms of your own life to discover stories of deep connection, reconnection or loss of connection and fashion your findings into stories suitable for blog posts, essays, short memoirs, short plays, scenes in screenplays, or chapters of novels.