For any work of fiction to resemble real life, it has to portray real character development with a convincing character arc. Additionally, those characters need to have believable character traits, which evolve as the character grows.
Stories are about people—even if your main character is a cat, a tree, or some other nonhuman entity. Great storytellers will capitalize on great character development, because a story's humanness is what any reader will relate to. Great character traits and an enjoyable character arc bring a story to life, creating windows for the reader to watch through.
So, what is character development? And for that matter, what are character traits, and what are some good character arc examples? In this article, we'll look at each of these items and more. Creating real, flesh-and-blood people is essential to great storytelling, so let's explore the alchemy of turning words into real people—creating characters from characters.
Character Development Definition: What is Character Development?
What is character development? It's not so different from real life: the goal is to showcase a character's growth in the face of adversity, much like real people grow and adapt to their own real situations.
Character development is the process of creating fictional characters with the same depth and complexity as real-life human beings.
Character development is the process of creating fictional characters with the same depth and complexity as real-life human beings.
Throughout the story writing process, the author will develop any number of character traits to fully flesh out the people that populate their stories. Good character development often includes the following elements:
Backstory: Backstory refers to events that occurred prior to the story's plot, but which nonetheless affect the plot itself. For example, a common trope for character backstories is having a traumatic childhood.
Flaws: Every character has personality flaws, because every person has flaws. Traits like hubris, pride, laziness, or impulsivity can encourage someone to make bad decisions, prolonging the story's conflicts.
Goals: A central component of character development is that character's goals. What do they want, need, or desire? What's standing in the way of those goals? These questions often drive the bulk of the story's plot and character arcs.
Personality: At its simplest, personality is a pattern of thoughts, actions, and beliefs that form a human being. What character traits does each person in your story have? These traits will coalesce into a complex personality.
Philosophy/Worldview: A key aspect of personality and character development is that character's worldview. By worldview, we mean the constellation of religious, philosophical, and political beliefs that shape how someone interacts with the world. For example, one character might believe in the inherent goodness of humankind, while another will believe all people are selfish and irresponsible; each philosophy will affect how each character perceives others and lives in the world.
Physical Character Traits: What do your characters look like? How do those traits impact how other characters view them? In the real world, our physical appearances affect how other people treat us (for better or for worse). It's the same in fiction, so give some thought to each character's physical traits.
Morals/Values: What morals guide your characters? What do they value the most? Remember, morals aren't inherently good: the idea that one gender is better than another is a moral belief, too, though not a very good one.
Spiritual Beliefs: Finally, what religious or spiritual beliefs drive your characters? This can be a major world religion, but it can also be beliefs about the universe at large. Does your character believe that life has a meaning, that humans exist for a purpose, and that we're compelled to act in certain ways?
When these character traits are combined with the story's overall conflict, a character arc develops.
Character Arc Definition
Before we look more at character development, it's equally important to understand character arcs. A character arc is the trajectory of your character's inner journey and emotional growth, charted from the beginning to the end of the story. In other words, it's your character's personal growth and adaptation to the story's particular conflicts.
A character arc is a character's personal growth and adaptation to the story's particular conflicts.
Take a look at any number of character arc examples, and you'll find that no two character arcs are the same. In Charles Dickens' A Christmas Carol, for example, Ebenezer Scrooge undergoes a major shift in personality, foregoing his stinginess and embracing a life of charity and generosity. But to achieve this character arc, he first has to realize what a lonely, miserable existence life can be when one spends it solely concerned about money.
That said, if someone in your story has negative character traits, they can certainly undergo a negative character arc. Consider the tragedy of Hamlet by William Shakespeare. The titular Hamlet begins the play as a bright, charming heir, whose indecisiveness haunts him alongside his father's ghost. By the end of the play, Hamlet's indecisiveness has turned to impulsivity, resulting in his self-isolation, the erroneous death of Polonius, and his continued reluctance to kill Claudius. Hamlet does not embrace the character development he needs to prevent the play's many preventable deaths.
To summarize: A story's character arc is the evolution of certain character traits alongside that character's inner journey, which impacts whether or not they overcome the story's conflict.
In order for a story to push a character through a character arc, it needs to propose certain challenges without clear solutions, resulting in that character's moral development and making a statement about the human condition. You can learn more about this in our article "Stories vs. Situations: How to Know Your Story Will Work in Any Genre."
Now, let's see character arc in action through the following character development examples.
5 Character Development Examples
Let's look at some character development examples in popular works of literature. Chances are, you haven't read all 5 of the books we're referencing below, so we've mapped out each character's journey and the conflicts that shape their development.
1. Jane Eyre in Jane Eyre by Charlotte Bronte
How She Starts: Jane Eyre is a coming-of-age story (also called a bildungsroman) that charts the life of its eponymous character from childhood to adulthood. We are introduced to Jane as someone who is strong-willed and independent, but also impulsive and unloved.
Main Goals: Jane struggles to find love, acceptance, and a place she can truly call home.
Main Conflicts: Jane Eyre is populated with many different antagonists, including her adopted family, her headmasters, and occasionally her own love interests.
Key Dilemma: Jane's situation is never wonderful, but to overcome her poor situations, she must learn to be self-sufficient—a fantastic proposition, given this was published in Victorian England. This includes acquiring work and entering adulthood, but most important to Jane's character development, she must learn to maintain her own self-worth and independence, even in the face of true, altruistic, two-as-one love.
How She Ends: One Jane is truly self-sufficient, everything else falls into place, including her financial situation and her marriage to Rochester. With self-sufficiency comes the love and acceptance she desires, and the safe home she has always been without.
2. Janie Crawford in Their Eyes Were Watching God by Zora Neale Hurston
How She Starts: Janie Crawford has much in common with Jane Eyre: she is strong-headed, independent, rebellious, and has a complex inner world that no one can see. Janie is of mixed race, and constantly encounters an inability to fit in with both white and black communities, but she is very defiant of any labels assigned to her and constantly chalks up the prejudice she encounters as a lack of perspective among others.
Main Goals: Janie's primary desire is a marriage of equal partnership: a love that's not unbalanced because of wealth or gender or position.
Main Conflicts: Most of Janie's relationships are, in fact, unbalanced. First her marriage is arranged to a man who doesn't love her, then she marries a man who excludes her from her community's social life. Though Janie desires an equal marriage, she may have to accept that her independent spirit is incompatible in the long-term with another man, especially given the gender roles of 1920s America. This forms the core of her character development.
Key Dilemma: Janie is often treated as either a trophy wife or a domestic worker, but never as an equal, always feeling disconnected both from the people she loves and the communities around her. When she meets and falls in love with Vergible "Tea Cake" Woods, she moves to the Everglades with him, only to lose him in the aftermath of a deadly hurricane.
How She Ends: Janie returns to one of her previous homes, still the object of other people's gossip and disapproval, but satisfied, if weary, having once known real love.
3. Ethan Allan Hawley in The Winter of Our Discontent by John Steinbeck
How He Starts: Ethan Allan Hawley is a grocery store clerk in New Baytown, a fictional city on Long Island, NY. His family used to be a member of the local aristocratic class, before Ethan's father lost all of the family's money; despite this, Ethan values honesty and integrity above all else.
Main Goals: Ethan wants to live a life of virtue and integrity, garnering respect from others simply by being a kind and honest person. He has no problem with his position as a grocery clerk, and wants only to provide a good life to his family.
Main Conflicts: Ethan's family, however, is not satisfied with their life: money always seems to be a problem. In addition to his family's continued dissatisfaction, members of Ethan's local community frequently mention his family's lost wealth and what Ethan should do to reclaim it.
Key Dilemma: Ethan's character arc centers around his commitment to virtue and his conflicting desire for wealth. If he wants to reclaim his family's fortunes, he must sacrifice his integrity and honesty, which he does—he turns his boss into the INS, he acquires his best friend's land by (essentially) killing him, and he almost robs a bank. Ethan's inner dialectic between his virtues and his actions prompts him to consider suicide, as a result of sacrificing integrity for money.
How He Ends: The novel ends ambiguously. Ethan commits to killing himself, but then finds that his daughter replaced his weapon of choice with a family talisman, prompting him to reconsider his decision and choose life, if only for his family.
4. Holden Caulfield in The Catcher in the Rye by J. D. Salinger
How He Starts: Holden Caulfield is a depressed 17 year old who is about to fail out of private school. He frequently feels alienated from his classmates, family, and society at large, and while he refuses to plan for the future, he dreams of escaping somewhere that no one he knows will ever find him.
Main Goals: Holden is desperate for connection, feeling alienated from every person he talks to. While he puts on a show of being superior to the many "phony" individuals around him, he also hopes that one of those phonies might actually connect with him on a deeper level.
Main Conflicts: It seems that everyone in The Catcher in the Rye is a source of conflict for Holden. He is not on speaking terms with his parents, he frequently gets in fights with his peers, and his attempts at relationships are always spurned, which only leads to more fighting.
Key Dilemma: To put it simply, Holden is not a likable person. He is a collection of mostly negative character traits. He's rash, annoying, and often comes off as both immature and pretentious. At the same time, he's deeply aware of society's superficiality, which he tries to push past by talking to people about deep, meaningful subjects. Holden's character arc is defined by this conflict between self, others, and society; in order for him to connect with people, he must find a way to hold both his love and criticism for people side-by-side, and also learn how to talk to people properly.
How He Ends: The Catcher in the Rye is a story in which the main character rejects his character arc. In other words, Holden ends the same way he begins, because he has not committed to the growth he has to undergo in order to find meaningful connections. He has not accepted that he is part of the problem. Nonetheless, the novel ends on a somewhat optimistic note, and Holden forgoes running away from society and enrolls to finish school.
5. Macon "Milkman" Dead III in Song of Solomon by Toni Morrison
How He Starts: From childhood, Milkman feels alienated and disinterested in his family, as well as most of society. He feels disconnected from his father, estranged from his aunt and sisters, and has a complicated relationship with his mother, who loves Milkman but uses him as an escape from her monotonous, loveless life. In adolescence, he strikes up a brief but fleeting sexual interest in one of his cousins.
Main Goals: Milkman is sent on a quest to find a bag of gold coins from his father's young adulthood. Perhaps by finding this bag of coins, he can also find his father's approval, something he secretly yearns for yet openly detests.
Main Conflicts: Milkman's search for those gold coins raises many of the novel's central conflicts. At one point, he breaks into his aunt's house in search of the money; at another, he is hunted by Guitar, a former friend who believes that Milkman has found and stolen the gold. Milkman's life is also threatened once a month by Hagar, the cousin he had a fleeting relationship with. But the most important conflict is Milkman's relationship to himself and his family, both of which have been marred by his father's wealth and negligence.
Key Dilemma: Milkman's character development stems from his search for his father's gold. While searching for clues as to where this gold might have ended up, he comes to learn more about his family history, learning to appreciate and even love the complex foundation his life rests upon.
How He Ends: Milkman eventually gives up on the gold to bury the remains of his grandfather whom Milkman discovered by accident, unburdening himself from the weight of his familial hatred. Guitar, still in pursuit of the gold, kills Milkman's aunt and attacks Milkman, perhaps suggesting the enduring wickedness of greed. The novel ends ambiguously regarding Milkman's life.
Character Development Examples: Summing Up
Each protagonist in the above character development examples endures their own set of conflicts. Those conflicts force the protagonist to grow and change in certain ways, adopting new outlooks on life or making difficult moral decisions. It is through loss, hope, sacrifice, change, and a commitment to one's own beliefs that each character rises to their challenge.
It is through loss, hope, sacrifice, change, and a commitment to one's own beliefs that each character rises to their challenge.
As you learn to write and develop characters, pay attention to the character arcs in the novels you read, and how certain challenges are paired directly against certain character traits. For example, Jane Eyre and Janie Crawford are both strong-willed and independent, which are undoubtedly positive character traits, yet these traits also expose them to their senses of alienation, and they must resolve the conflict between their selves, their desires, and society at large. This resolution forms the arc of the character's journey, which also lays the foundation for a compelling plot.
Tips for Nuanced, 3-Dimensional Character Development
Every writer approaches character development a different way. While there's no singular formula for crafting believable characters, all writers have tools at their disposal to get in the minds of their characters. Above all, remember to give each character depth, relatability, and flaws, and to provide specific details and backstories that bring those characters to life.
Remember to give each character depth, relatability, and flaws, and to provide specific details and backstories that bring those characters to life.
Have your characters take personality tests. No, personality tests aren't comprehensive, and most aren't scientifically accurate, but the practice of answering questions like your character will help you get into their mindset, potentially generating new ideas for plots and conflicts. Here's a free directory of personality tests you can use.
Consider regionality. Where someone is from influences the way they speak and think, so language should directly reflect character traits.
Do some sketches. You don't need to be a good artist, just do your best to pen down how you envision them. How tall are they? What is the size and shape of their eyes, lips, nose, and ears? What style of hair do they have? How do they like to dress, and where do they buy their clothes from?
Think about point of view. 1st, 2nd, and 3rd person points of view each have their strengths and weaknesses, and each affects how your character is written. Spend some time considering POV, and build the story's setting and sensory details based on your character's observations. Remember, how your character observes the world reflects their personality, making this a key component of character development.
Create interiority. Show us your character's thoughts, flashbacks, inner conflicts, and deep desires. Tell us what your character does and doesn't know about themselves. We are all messy, imperfect, and constantly growing. Your characters are, too!
Another method is to ask yourself certain character development questions, like the ones we've listed below.
Character Development Questions
Good characters have depth, experience growth, have flaws—they're real people. Asking yourself a defined set of character development questions is one way to develop these kinds of characters, who jump off the page with realistic and compelling personalities.
Use the below character development questions to plan, write, or edit your story. Read on for some interesting character development questions to ask yourself, and do this exercise person by person for anyone in your story that you'd like to know better.
10 Character Development Questions to Ask Each of Your Characters
Ask your character…
1. Who are you?
Think of the "who" of your character as the firm foundation with which you will bring your character to life. This "who" might take the form of one or two honest sentences that really tap the essence of the character. Starting with a strong "who" can help you add depth to your character throughout your story, as well as inform their primary character traits.
2. What are your strongest motivations?
What, fundamentally, drives your character? To be accepted by their peers? To create something new and beautiful? To protect their loved ones from a dangerous world? To find perspective on mortality? What are the core, underlying drives that shape this character and the actions he or she takes? This will form the core of the story's conflict and provoke its character arcs.
3. What are your hopes and dreams for the future?
What world does your character hope to see? What would fulfillment look like for your character? What is your character doing to reach toward these hopes—or do they seem too far out of reach?
4. What are your biggest fears and/or regrets?
Your character certainly has a future he or she doesn't want to end up in. What is it, and why? What are the darkest secrets and the biggest failures from your character's past? What haunts him or her?
5. What are your greatest strengths?
What comes easily to this character? What makes this character strong, and why? Your answer can simply be a positive character traits list, but try to go more in depth, fleshing out what informs this character's morals.
6. What are your greatest weaknesses?
Every good character has weaknesses. What puts your character out of place, out of their comfort zone, vulnerable? Why? Your answer can simply be a negative character traits list, but try to go more in depth, fleshing out what informs this character's flaws and achille's heel.
7. What are you like socially?
How does your character view other people? Are they very social and extroverted, or a little more on the quiet, shy, introverted side? Thinking about how your character acts in social situations can help you "beef" up your character and add depth.
8. What is your role in the story?
Consider your character's role in the development of the story. Why does your character exist in your story? Is the character a protagonist, antagonist, or secondary character? How does your character change the story? And how is the character changed by the story—what is their character arc?
9. What is your connection to the overall storyline?
This is the important link between your character and your overall storyline. What specific impact will your character have on the overall progression of your story?
10. What sort of dynamic exists between you and the other characters?
Consider the relationships your character will have with other main or supporting characters. How do they interact? How do their personalities and motivations bounce off one another? How do they come away feeling upon interacting with each other?
Create Your Own Character Development Questions list
Creating your own questionnaire can be extremely useful in the writing process and enhance your understanding of your characters, prompting you to develop new, unique elements of their personalities. It's a great tool for figuring out what makes your characters tick, and it can help align your storyline and plot with your character's overall personality.
As you work to create your own questionnaire for characters, you can search for existing examples. The ten questions above are one example, and here are a few others:
Lastly, as you look for questions to ask your character, it may be useful to take a hint from the "self-help" section of your bookstore. The same sort of self-inquiry that is important in our own lives can be applied to the development of your characters.
Character Traits
Lastly, let's examine character development from the lens of character traits, as this will help you define and refine your characters as you start and finish your stories. First, what are character traits?
What Are Character Traits?
Character traits are recurring features of a character's personality that shape how that character responds to their world. Those traits will show themselves whenever someone reacts to their surroundings, engages in conversation, has private thoughts, takes action, or makes a decision.
Character traits definition: recurring features of a character's personality that shape how that character responds to their world.
Many great novelists have studied human psychology so intently that every of their character's actions is defined by one of their traits. Even the minutest actions, such as making dinner or brushing one's teeth, can in some way reflect a set of character traits. Many of Fyodor Dostoevsky's characters, for example, reflect an intimate understanding of human psychology, and his work greatly informed Freud's theories of psychoanalysis which, though scientifically outdated, continue to impact modern literary analysis.
As you develop your characters, you can remember their personality by boiling them down into a character traits list. Because these traits are often detrimental in face of the story's conflict, they're an essential component of your story's character arcs, and your characters will often have to push back against certain traits to undergo necessary character development.
Without further ado, let's look at common character traits in literature.
Character Traits List
Take note that many positive character traits can also be negative character traits, and vice versa. For example, while a strong sense of independence is generally considered positive, it can also lead to a character's sociopathy, hatred of society, and disinterest in family.
Many positive character traits can also be negative character traits, and vice versa.
Alternatively, while "disobedient" is generally seen as negative, disobedience can also bring about positive changes in society. Terms like "positive" and "negative" relate to society's perception of those traits, but in actuality, most traits can be both positive or negative depending on that character's circumstances.
Lastly, remember that a protagonist does have negative traits, and an antagonist does have positive traits.
Positive Character Traits List
In the below character traits chart, we've listed positive character traits and characters with those traits in literature.
| | | |
| --- | --- | --- |
| Character Traits | Definition | Examples in Literature |
| Ambitious | Having a strong desire to achieve something and an active will to achieve it. | Macbeth in Macbeth by William Shakespeare. |
| Benevolent | Kind, good-willed, and invested in the health and wellness of everyone. | Alexei "Alyosha" Fyodorovich Karamazov in The Brothers Karamazov by Fyodor Dostoevsky |
| Courageous | Brave; willing to act valiantly in the face of fear. | Lucy Pevensie in The Chronicles of Narnia by C. S. Lewis |
| Curious | Inquisitive; prone to asking many questions and investigating everything. | Hercule Poirot in many of Agatha Christie's murder mystery novels. |
| Dependable | Able to be relied upon, especially in times of crisis, but also in day-to-day matters. | Samwise Gamgee from Lord of the Rings by J. R. R. Tolkien |
| Dutiful | Characterized by a sense of obligation; committed to doing what needs to be done. | Desdemona in Othello by William Shakespeare |
| Forgiving | Being able to look past someone's flaws or transgressions without resentment. | Bishop Bienvenu in Les Misérables by Victor Hugo |
| Generous | Willing to give to others. One can be generous with money, but also with their time, emotions, advice, attention, etc. | Elinor Dashwood in Sense and Sensibility by Jane Austen |
| Honest | Truthful; telling the whole truth, without deceit, in every situation. | Ethan Allan Hawley in The Winter of Our Discontent by John Steinbeck |
| Intelligent | Knowledgeable and insightful, showing a strong sense of reasoning and problem-solving. | Quentin Compson in The Sound and the Fury by William Faulkner |
| Independent | Able to think, act, and feel for oneself; uninfluenced by others' opinions and beliefs. | Janie Crawford in Their Eyes Were Watching God by Zora Neale Hurston. |
| Lively | Active, outgoing, and energetic, often infectiously so. | Elizabeth Bennet in Pride and Prejudice by Jane Austen |
| Open-minded | Willing to consider new ideas and other people's experiences; receptive to change. | Huckleberry Finn in Adventures of Huckleberry Finn by Mark Twain |
| Passionate | Feeling, showing, and acting upon strong feelings and beliefs. | Jane Eyre in Jane Eyre by Charlotte Brontë |
| Patient | Showing an ability to wait without getting tired of waiting. | Oshima in Kafka on the Shore by Haruki Murakami |
| Purposeful | Determined; acting with a sense of purpose; marked by an absence of aimlessness. | Meg Murry in A Wrinkle in Time by Madeleine L'Engle |
| Respectful | Demonstrating regard for other people's needs, feelings, and comfort. | Elizabeth "Beth" March in Little Women by Louisa May Alcott |
| Selfless | Altruistic; willing to act for other people's benefit without expecting anything in return. | Grandpa Joe in Charlie and the Chocolate Factory by Roald Dahl |
| Sincere | Genuine; speaking and acting without trying to deceive, impress, or sway others. | Atticus Finch in To Kill a Mockingbird by Harper Lee. |
| Wise | Discerning and insightful; Exercising a deep understanding of the world, of others, and of oneself. | Old Major in Animal Farm by George Orwell |
Negative Character Traits List
In the below character traits chart, we've listed negative character traits and characters with those traits in literature.
| | | |
| --- | --- | --- |
| Character Traits | Definition | Examples in Literature |
| Aloof | Cold and distant in demeanor; unfriendly. | Ivan "Vanechka" Fyodorovich Karamazov in The Brothers Karamazov by Fyodor Dostoevsky |
| Arrogant | Acting or believing in one's own superiority to others. | Holden Caulfield in The Catcher in the Rye by J. D. Salinger |
| Callous | Emotionless and unsympathetic towards others. | Patrick Bateman in American Psycho by Bret Easton Ellis |
| Coarse | Crude and tasteless. | Gargantua and Pentagruel in The Life of Gargantua and of Pantagruel by François Rabelais |
| Cowardly | Not brave; gracelessly showing fear in the face of conflict. | Baron Danglars in The Count of Monte Cristo by Alexandre Dumas |
| Deceitful | Dishonest, often with the intent to mislead or manipulate. | Iago in Othello by William Shakespeare |
| Devious | Cunning, sneaky, and manipulative; using unfair tactics or arguments to win. | Rebecca "Becky" Sharp in Vanity Fair by William Makepeace Thackeray |
| Erratic | Unpredictable; making decisions with no clear pattern or reasoning. | Toad in The Wind in the Willows by Kenneth Grahame |
| Foolish | Lacking common sense; making poor judgments and decisions. | Romeo in Romeo and Juliet by William Shakespeare |
| Greedy | Demonstrating a selfish and excessive desire for wealth and material goods. | Ebenezer Scrooge in A Christmas Carol by Charles Dickens |
| Hateful | Showing disdain for everyone and everything, often including one's own self. | Heathcliff in Wuthering Heights by Emily Brontë |
| Ignorant | Uneducated or lacking comprehension, as demonstrated in one's actions. | Bob Ewell in To Kill a Mockingbird by Harper Lee |
| Insincere | The opposite of sincere; dishonest in words and actions; hypocritical. | Mr. Collins in Pride and Prejudice by Jane Austen |
| Manipulative | Skillful in controlling others, often for selfish means. | Cathy Ames in East of Eden by John Steinbeck |
| Obsessive | Persistently occupied by something, to the point of acting with disregard for both others and oneself. | Humbert Humbert in Lolita by Vladimir Nabokov |
| Power-hungry | Obsessed with gaining power and wielding it over others. | Nurse Ratched in One Flew Over the Cuckoo's Nest by Ken Kesey |
| Pretentious | Expressing an exaggerated amount of self-worth or intelligence, often to garner admiration and respect. | Ignatius J. Reilly in A Confederacy of Dunces by John Kennedy Toole |
| Reckless | Carelessly destructive; irresponsible. | Alaska Young in Looking for Alaska by John Green |
| Selfish | Having concern only for one's own needs and wants, often to the detriment of others. | Daisy Buchanan in The Great Gatsby by F. Scott Fitzgerald |
| Vain | Obsessed with appearances, aesthetics, and superficialities. | Dorian Gray in The Picture of Dorian Gray by Oscar Wilde |
Advice for Selecting Character Traits in Your Work
Which character traits should my protagonist, antagonist, and secondary characters have? Does it matter?
When writing the people that populate your stories, it's important to have a balance of character traits so that no two people are the same. Additionally, it's important that everyone has both positive and negative character traits since, like people in real life, no one is perfect.
Remember that stories are, above all else, about people. Even if those stories are set on different planets, in magical realms, or between alternate universes, it's your cast of characters that matter most because people drive plot. Your characters are the ones making decisions, reacting to situations, and embarking on journeys; they define their own character arcs, so having a strong set of character traits is essential.
Here are three tips for selecting the best set of character traits in your story:
For protagonists, give them positive traits to strive for and negative traits to overcome. The best conflicts occur when a protagonist has to overcome their own negative character traits to achieve something.
For antagonists, think about traits that will make them perfect obstacles against the protagonist. A protagonist who is kind and respectful, but conflict-avoidant, might have a hard time overcoming an antagonist who is loud, coarse, and arrogant.
For secondary and tertiary characters, consider their purpose in the story, and give them traits that help them uphold that purpose. For example, a secondary character that exists to support the protagonist should be helpful and generous; someone who misleads the protagonist might be well-intentioned but foolish.
Conflict and Character Development
Here are instructor Jack Smith's thoughts on using conflict to deepen your character development.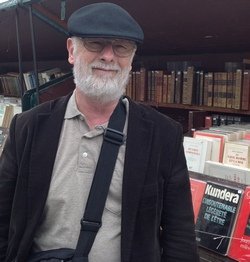 Characters become interesting when they undergo conflict. A character without conflict is a dull character. Conflict gets the reader interested, as long as the conflict is important to the character in a way we can relate to—and in a way that motivates the character to take action.
This takes us to motivation. What prompts your character to do what they do?
What are the protagonist's stakes? What is the protagonist's goal?
You can always go back and rethink motivation later, but if your character just seems to be doing something for no apparent reason, it might be harder to fix. Get inside your protagonist. Be your protagonist. See what happens. Whether you're a plotter or a pantser, you'll do well to identify with the protagonist and become that protagonist.
Think story: What's happening? Where is this character going? What is the main conflict the protagonist faces?
Let the conflict build. Think about foreshadowing, about hinting at something that will occur down the road—for instance, a marital break-up, a run-in with the law, a loss of job. Little things mentioned early on plant seeds of things that will bloom later.
The earlier you hook your reader with interesting conflict, the better for character development. Just set the stage for what is to follow. But don't treat these pages like a "thesis statement" for the novel; your reader wants to experience the novel, not be told what it's about. That's like reading a plot summary instead of the story itself.
Think of conflict as worked out in plot threads. What are the main plot threads in your novel? Assuming you have one main plot thread, what are the subplots that will thread their way through your novel? Watch for these.
A few things to keep in mind:
Fiction thrives on conflict: Not every conflict can be resolved, but avoid dead spots in your fiction—particularly scenes that go nowhere, ones that lack friction.
How about this one?
"How are you?"
"Doing pretty well. You?"
"Doing pretty well."
"Good."
"Great."
It's hard to say. If this is the mindless chatter that most people engage in just to be polite, that might work if you're satirizing small-town life. But otherwise, cut it.
Weed out extraneous conflicts and plot threads: Do they contribute in some way? Are they like streams flowing into a river? Do they contribute to or parallel the main plot in some way or ways? Consider this: Paul, a police detective, wants to solve a major wave of murders in his small city. He's been running into some problems, including false leads. Paul has a background in music; he was planning to be a professional violinist, but that didn't pan out. He's still conflicted about that goal. My thought is that, unless you can find some connection between his wanting to be a violinist and his being a detective—perhaps something similar in the way he approaches conflicts that sometimes seem insurmountable—I wouldn't get into his goal in music. Including his music aspirations might help create a complex character, but might seem irrelevant, especially to his character development. Do everything you can to create a unified novel. Perhaps music is his way of reducing stress from a very stressful job.
Let's say your pantser side comes up with this musical background and that dream to be concert violinist. Follow it up. See where it goes.
Be sure that the main plot thread, as well as those plot threads that relate to the main thread, are sufficiently developed and credible: What does this take? Ask yourself if your protagonist's character arc is satisfying to a reader. Is more needed? Is that arc believable? It's been said that the ending needs to be "surprising" but "inevitable."
See my article on endings at this URL:
https://www.writermag.com/improve-your-writing/fiction/ending-your-novels/2/
Incidentally, be sure that you don't end up with everything tied up in a neat bundle, but don't just stop either. What questions does the protagonist's arc answer? As you write through your novel, be aware, at least, of the direction of your overall plot. If you're a plotter, you know what it is. If you're a pantser, you're discovering it as you go along.
Further Readings on Character Development
The following articles take a deeper look at the specific kinds of characters you might develop a story around.
Craft Compelling Character Arcs at Writers.com
Looking for feedback on your characters, their journeys, and the worlds they occupy? Get feedback on your work in a Writers.com course! Take a look at our upcoming fiction courses and receive detailed, personalized feedback on your characters-in-progress.