Remembering Instructor Shelley Singer
Mark Dahlby  |  November 15, 2022  | 
Longtime Writers.com instructor Shelley Singer passed away on Thursday, November 10, 2022. Below, Writers.com founder Mark Dahlby reflects on a work relationship that spans the age of the internet itself.
---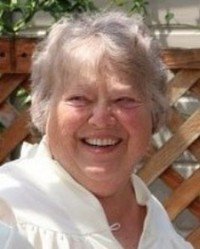 When Writers.com sent out an email in 1995, listing its first classes to be offered, Shelley Singer was one of the teachers. She continued teaching for Writers for decades, a resource for her students as she worked to move her students in whatever direction they wanted to go with their writing.
Shelley was an experienced teacher when she joined Writers, and a published novelist. She continued publishing, totaling over a dozen novels. I think that inspired her students, seeing that she could do it, was doing it even with other demands on her time. And I think they knew that her intention to help other writers was genuine; they could relax and trust her direction.
I enjoyed every one of the many conversations we shared over the twenty-four years we worked together. It was talking with a friend, an engaging friend. She had a great sense of humor, always just and accurate, and flavored by Chicago where she'd had a career in Journalism. And where she got to know cops and criminals, corruption and justice or lack thereof, and where she learned to write on deadline. All this helped her as a novelist, and the skills she developed and passed on helped her students.
She was patient and supportive while the school stumbled through various technologies as the early Web, and Writers, grew. I appreciated her steadiness, her calm when there was chaos around some new techno disaster. She had seen much and had been seasoned by the times in which she lived, by the prejudices she witnessed and experienced. But she remained good-hearted throughout. She was the kind of person, you realized soon after getting to know her, who would tell you the truth, and that you could completely trust.
Earlier today I thought about how many students she taught over her career. The number is certainly in the thousands. Those who connected with her often returned. I remember one years-long period during which a group of mystery writers took one of her classes again and again, as a group, writing entire novels as Shelley gave feedback chapter by chapter. She cared.
Many of Shelley's students' lives were enriched by knowing her. As was mine.
She gave a lot. And she did a lot of good. I don't know that there's a better epitaph.
Mark Dahlby