Happy New Year! As 2020 comes to a close, many of us are looking ahead to our writing lives in 2021—especially if we're including writing goals in our list of New Year's Resolutions.
Here's a bit of concise advice for the goal-setting creative writer in each of us.
If You Want to Include Writing in Your New Year's Resolutions, Consider Setting SMART Goals
SMART is an acronym. And it's one of those cool acronyms where the word it forms describes the thing the acronym is about.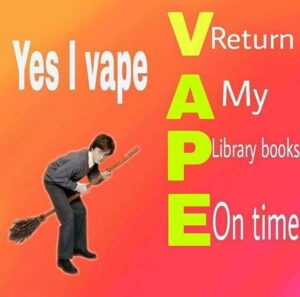 What "SMART" Stands For
SMART is all about the properties of a good ("smart") goal.
It stands for:
Specific. Make your goal or objective as specific as possible. Say exactly what you want to achieve in clear, concise words.
Measurable. Include a unit of measure in your goal. Be objective rather than subjective. When will your goal be achieved? How will you know it has been achieved?
Achievable. Be realistic. Ensure that your goal is feasible in terms of the resources available to you.
Relevant. Your goals should align with your values and long-term objectives.
Time-bound. Give yourself a deadline within a year. Include a timeframe such as a week, month or year, and include a specific date if possible.
(See here and here for more on these descriptions.)
A Few Examples of Non-SMART Goals
Here are some draft goals (or resolutions) that wouldn't fit within the SMART framework:
"I really want to finish my novel." (Not specific.)
"I'll write lots more this year." (Not measurable.)
"I'll write 10,000 words every week this year." (Not achievable???)
"I feel like I should start writing again." (Why?)
"I hereby commit that I'm going to work on my memoir until it's finished." (When? Not time-bound.)
A Few Examples of SMART Goals
And here are some examples of draft goals or resolutions that would fit within the SMART framework:
"I will finish my novel manuscript by the end of the year."
"I'll set aside 15 minutes in the morning to write, at least 5 days a week."
"I'll have an outline of my memoir completed by July 1."
A Few Thoughts on "Relevant" (the R in SMART Goals)
Each of these feel like good goal-setting elements in general, but what really stands out to me is R, Relevant. This is a chance to ask: What does this writing goal, resolution, project, or process mean to me? How is it part of the life I wish to live?
This is certainly worth reflecting on. In my experience, knowing why I write can help a huge amount with the how and when.
Our reasons for writing will—of course—be different for each of us. With that in mind, I'll offer that, in my view, having the chance to share our humanity with one another through written language is one of the great gifts of life. So whatever your reason is, I know it's a good one.
Here's to a wonderful and writerful 2021!
Take your next online writing course with our award-winning instructors!
Browse our upcoming courses by category: