With classes taught by award-winning authors, Writers.com promises the best selection of immersive, online writing education. Give yourself the gift of a writing class from Writers.com and watch your writing soar to the next level.
Classes are filling fast, so reserve your spot today. From fiction to poetry and brainstorming to publishing, we're here to support you through all stages of writing, in all genres.
Don't miss out. Find your class today!
Popular Writing Courses
Courses range from 3 to 10 weeks in length and $155 to $450 in price.
For a complete selection of upcoming classes, see our full course calendar.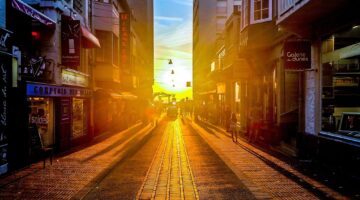 Learn the basics of fiction writing and submit weekly writing for feedback from Shelley Singer, author of 13 novels. It's time to start.
Why Grow Your Writing Skills with Writers.com?
Enjoy Accountability with Weekly Assignments
Learn from Our
Award-Winning Instructors
Connect with Like-Minded
Writers
Don't lose your spot. Find your class today!