In Their Shoes: Fiction as Empathy
with Troy Wilderson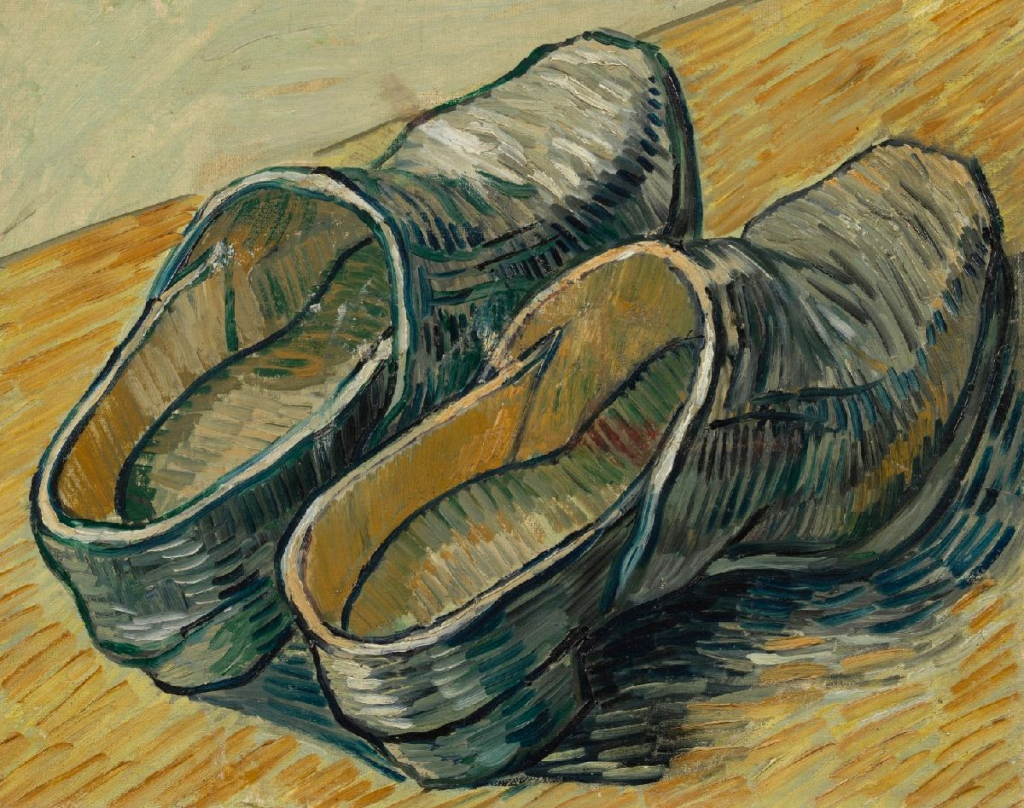 October 26, 2022 | 8 weeks |
$395.00
In this course, you will learn how to write from a place of wanting to understand—whether it be a person, an event, or even a place. Getting at the heart of what makes someone tick. Unraveling an unfathomable situation. Picking apart the dynamics of what makes a place unique. You will come away with the tools needed to find fodder in the things that are currently difficult to parse. If you are looking for a new approach to creating, this course will show you how to view storytelling through a new lens.
You will learn the difference between writing about something and writing through it. That difference is employing an empathetic approach when crafting your short fiction. You will leave this course with the confidence to write fiction that has a strong emotional core and is resonant.
Each week, class will have a short lecture component, a generative exercise, and workshop. You will post your work-in-progress weekly so that it may be read by your classmates. In the workshop component, you will receive peer feedback and detailed critique from Troy. The focus of the in-class exercises and assignments will be on ensuring your short story is delving into a narrative that shows deep understanding.
You can expect to spend at least five hours a week outside of the classroom: up to two hours (depending on class size) reviewing your peers' work, and the remainder crafting your short story. You will leave the class with a draft of a short story around 3,500 to 5,000 words in length and notes on how to revise it to a polished finish.
Zoom Schedule
This course will meet on Wednesdays from 7-9 P.M. U.S. Eastern time. The course will not be meeting on the week of Thanksgiving, so this course will have 8 Zoom calls and lectures spread out over 9 weeks.
Weekly Syllabus
Week 1
Lecture—What is writing to understand? Getting to the "why" of a story.
Generative Exercise—Brainstorming and bone dumping: you will come up with potential story ideas that will allow you to write "through" to a narrative that is empathetic and resonant. Any thoughts that will help you get to the heart—or the "why"—of the story will be jotted down as "the bones" that will serve as the skeleton of the plot. If you come to class with a story idea already, focus on the "bone dumping."
Assignment—Draft the opening page of your short story with an eye on setting up the character and the central conflict.
Week 2
Lecture—Getting to know you(r character). Who are they, and why do they do the things they do?
Generative Exercise—You will create a "dossier" on the main character(s)—at least the protagonist and antagonist—that creates backstory and character traits that will inform their actions.
Assignment—Draft the second page of the short story, expanding on the opening paragraph and setting up the action.
Week 3
Lecture—But why? Using the "what if" technique to uncover motivations, actions, and consequences.
Generative Exercise—You will draft a list of at least three questions that you'll use to impart a level of understanding in your narrative. For example, on question could be "How did my character find themselves in this position?"
Assignment—Draft the third page of the short story, focusing on the climax.
Week 4
Lecture—On track or derailed? Assessing if what is on the page is meeting your intent for the story.
Generative Exercise—Using highlighters (either using markers on a physical page or in the document with the "highlight" function) you will mark up your story to show points of inner conflict, external conflict, and moments of characterization.
Assignment—Draft the fourth page of the short story, focusing on the "falling action."
Week 5
Lecture—Weed Whacking 101! Trimming the parts of your narrative that do not move the plot along, build characters, or deepen the narrative.
Generative Exercise—Examining your story and finding the most dynamic title by pulling a line from the text, summing up the main theme, or paraphrasing the central conflict in a short sentence.
Assignment—Draft the final page of the short story including a resolution that is resonant with a memorable last line.
Week 6
Lecture—Are we there yet? Asking if your narrative has gone through the stages of exploration, realization, and change that come with true understanding in your story.
Generative Exercise—What did I learn in writing this story? Everyone will write a short paragraph on what revelation(s) they had as a result of writing from a place of understanding.
Assignment—Per feedback and instructor's critique, make a first pass at revising your short story with an eye on the depth of understanding that it reveals.
Week 7
Workshop intensive—each story will have its opening page—with a hypercritical eye on the first line—dissected and discussed.
Generative Exercise—revise the opening per the workshop feedback.
Assignment—draft a synopsis of the opening pages of the story and revise the resolution with an emphasis on a powerful, resonant last line.
Week 8
Workshop intensive—each story synopsis and resolution will receive peer and instructor feedback with a focus on how well the depth of writing from a place of understanding has been achieved. Notes on any lingering narrative issues for each story will be shared for final revision.
Celebration of accomplishment—each author will receive a laudatory statement from either a peer or the instructor on the greatest accomplishment of their story.
$395.00Enroll Now
---
Student Feedback
for

Troy Wilderson:

I have taken many writing classes after my short story class with Troy. They never live up to her class. Troy is passionate, caring, and knowledgeable. Troy has a high expectation for her students and uses her talent and skills to ensure everyone succeeds. I finished the short story I've had in my head for years within her class and am so proud of it. I highly recommend taking Troy's class - you won't be disappointed! Jasmine B.

Troy's short stories class was just what I needed to take my creative writing to the next level. Her step-by-step approach to building strong prose helped me understand the crucial elements needed for successful storytelling. Christine N.