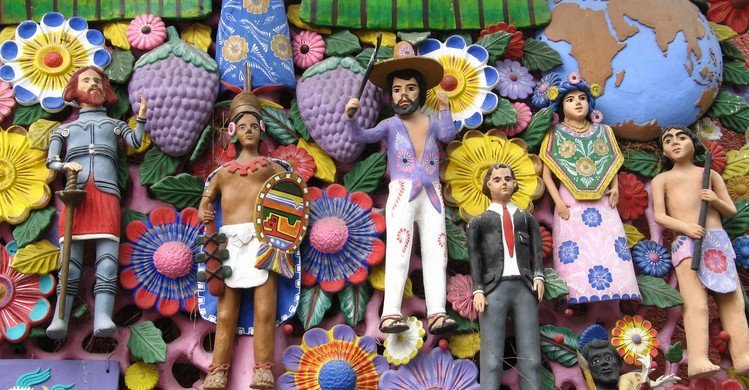 This class is available both as a private class and, for less tuition, as a group class. The group class is available here.
We recommend the group class if you're trying to decide which way to go as it's likely to be more beneficial than private work. In a class, you'll receive feedback from other writers in the class as well as from the instructor. You'll also be able to read the instructor's comments to the other writers in class, which is helpful as it's usually easier to see what works and what doesn't in others work before we see it in our own. And a regularly scheduled class is a hundred dollars less.
Before you enroll, write to us so we can check on Wendy's schedule: writers@writers.com or use the contact form here
The Private Class
Discover how to elevate your creative nonfiction storytelling techniques – from structure to style — in this 10-week online course with author, editor, and educator Wendy Call. Access her insights and direct, specific weekly feedback on your writing from anywhere in the world.
Co-editor of the best-selling anthology Telling True Stories: A Nonfiction Writers' Guide and author of the award-winning book No Word for Welcome, Wendy guides students through developing a project (up to 3,000 words) from first idea to final polish. She welcomes writers working in all nonfiction subgenres, including memoir, lyric and personal essays, travel writing, and literary journalism. While intermediate and advanced writers will benefit most, this course also can inspire emerging authors just beginning to explore this rich style.
Over ten weeks, the course explores eight essential elements of successful creative nonfiction. A written "lecture" posted on Monday morning explores the week's craft element in detail, supplies short readings from literature, offers writing prompts, gives a short assignment, and suggests a bibliography for further exploration. . Note: This class will include a one-week "break" after Week #5, to allow participants extra time to prepare a first draft of their major project: a 3,000-word nonfiction story.
Course readings include excerpts from the works of nonfiction masters: James Baldwin, Jo Ann Beard, Joan Didion, Annie Dillard, Eduardo Galeano, Zora Neale Hurston, Rubén Martínez, George Orwell, Luis Alberto Urrea, Alice Walker, and David Foster Wallace. Through online discussion, we will discover how to apply their tools of the trade to our own writing projects. We'll also review craft essays by Vivian Gornick, Adam Hochschild, Phillip Lopate, Brenda Miller, Sue William Silverman, and others.
Finally, we'll roll up our sleeves and get to writing, applying new skills to our nonfiction prose. Students will post assignments weekly, receiving detailed critiques from Wendy.
Please plan on at least five to six hours a week for this class: two hours reviewing the lecture and readings and two to three hours per assignment.
Note: This class concentrates on writing craft, not publishing. We will not devote time to pitches, approaching editors and agents, or other freelancing concerns.
Syllabus
Week #1: Crafting Good Questions ~ What can I write about?
Every true story begins with a question the writer wants to answer. Every successful story ends with the reader learning something new. In our first week together, we'll read craft essays from several well-known writers on how they find the perfect story idea, and then we'll seek out our own.
Assignment: Generate a list of ideas for true stories you would like to write, each one with a question that you will answer for the reader — and for yourself.
Week #2: Research Strategies ~ How can I discover what I need to know?
No matter what sort of information you need, this class can help you find it. From ten-year-old court records to three-hundred-year-old manuscripts, where there's a will, there's almost always a way. Our reading this week will be a tour of research and library sources, both on and offline, as well as tips for interviewing.
Assignment: Devise research questions. Describe what you need to know in order to complete the story you have chosen. Then, offer feedback to your peers on how they might find what they need to know. Wendy's feedback this week will be ideas for how to answer your research questions. (Obscure questions most welcome!)
Week #3: Narrative Arc ~ What makes a good (true) story?
Now that we have done some research, how can we mold that material into a story? How do you create a narrative arc? Why have one, anyway? Should it be overt or covert? Inspired by examples from master storyteller Eduardo Galeano, we'll build sturdy structures for our stories.
Assignment: Plot the narrative arc for a story you are telling, then describe your plan to your peers.
Week #4: First-Person Narrator ~ Just who is telling this story, anyway?
We'll delve into the multi-faceted role of the first-person narrator in nonfiction prose. Looking at examples from Zora Neale Hurston, Bob Shacochis, and Alice Walker, we'll explore the differences between the author, the first-person narrator, and the "I-character" that appear on the page.
Assignment: Write a "character sketch" of your first–person narrator. That is to say, not you-in-the-world, but the "you" who appears on the page.
Week #5: Character Development ~ Who gets to star in my story?
Character development is just as important in nonfiction as it is in fiction. This week, we'll explore this crucial question: How do we make compelling characters out of real people – without making anything up? Examples from Jo Ann Beard, Elizabeth Gilbert, and Sandra Cisneros will guide our work.
Assignment: Answer a series of twenty questions about a real-life character. Turn those answers into a character sketch.
Mid-term break: We will pause for a week after Week #5 to allow you to gear up for the major project: completing a first draft of your story!
Week #6: Putting the Tools To Work ~ Developing Your Draft
You will devote this week to developing your story draft and asking questions about anything that comes up for you as you write.
Assignment: Turn in a full draft of the story you have chosen to tell (up to 3,000 words).
Week #7: True-to-Life Scenes ~ How can I make a (good) scene?
We'll talk about what goes into a powerful scene in creative nonfiction (one or more characters taking action in a specific setting). Looking at examples of strong scenes by Annie Dillard, Rubén Martínez, and a favorite writer of your choosing, we'll break those scenes down into their component parts. Then, we'll build our own.
Assignment: Work your way through a twelve-step process (this one is fun!) to create a fully rendered scene on the page.
Week #8: Self-Editing Techniques ~ How can I tell the best story possible?
This week, we'll each review the work we've produced over the previous seven weeks (and feedback received on the Week #6 draft) and begin to revise. Informed by examples of how Raymond Carver, F. Scott Fitzgerald, and Ernest Hemingway revised their work, we'll explore the four different levels of editing (developmental, substantive, copyediting and proofreading), and learn why it's important to separate them.
Wendy will offer you two-dozen self-editing exercises to revise and improve your prose. You will learn how to create your own, personalized "self-editing checklist."
Assignment: No assignment (or peer feedback) this week, just an open forum for discussion as you work on your final drafts and try out self-editing tools.
Week #9: In the Home Stretch ~ Finalizing Your Draft
This week will be devoted to completing your story revision. Feel free to ask for guidance as you do!
Assignment: Submit a completed piece of literary nonfiction (all subgenres welcome) of up to 3,000 words for feedback from Wendy and from your peers.
Week #10: That Elusive Thing Called "Style" ~ How do I find my true writer's voice?
How do they do it? How do writers create voices on the page so singular that we recognize them immediately? We'll look at short examples from literary giants Joan Didion and David Foster Wallace and parse their styles, as well as read what poet Emily Hiestand and master editor Ben Yagoda have to say on the twin subjects of style and voice.
Assignment: Complete a few exercises that explore the literary styles of different writers, then scrutinize examples of one another's writing, as we explore the individual voices we each bring to our nonfiction.
---
Student Comments
It was phenomenal! Immeasurably valuable to my writing progress (on too many levels to list them simply here.) The workshop far exceeded what I hoped to gain by participating. It was evident that Wendy invested an extraordinary amount of time, effort, and self in meticulous preparation of each week's lesson and supporting materials -- readings and links. Frankly, I was ecstatic to gain possession of what I now view as my Go-To CNF Primer Workshop book.... Wendy's broad range of sensibilities in responding to workshop participants of various levels of writing skills, life experience, and communication styles, was as instructive to me as the overall workshop itself.  
Mary Godfrey
Great class ! Wendy builds a sense of community with the students, provides precise individual feedback and excellent lessons. I plan to take another online class when offered. 
Janice Secord Neilson
Very happy. I learned so much. Wendy's lessons were thorough, and in addition to the information contained in the readings, she provided a reference of other websites and books to check out. The assignments were valuable. Wendy was very encouraging, answered questions quickly and with great insight. And [she] always gave detailed feedback.
Elizabeth Sharp
I was happy with the lessons and assignments. Wendy was very knowledgeable and professional. I enjoyed the weekly readings and her analysis as to how they illustrated her subjects. For me, in my phase of writing, the most valuable part was the feedback from other students. Wendy did a great job of teaching us how to give and receive feedback and it's the first time I've had other writers comment on my work. It was very interesting. Four of us have formed an online Writers Group to continue learning from each other. I would recommend this class to others. I would definitely consider another one in the future. I thought the online platform was easy to use and a good way to collaborate. Thanks!
Heather von Bargen
I was very happy with the content, lessons and assignments. I found all the material very informative. Wendy gave very good feedback and I think her insights were wise and pragmatic. For me, this was a whole new area and I'm still digesting all the amazing materials Wendy gave us to read. The course opened up a new horizon for me and I've learned so much. I would recommend the course and I will definitely do another.
Linda Master
I found the lessons in this class to be extremely informative and helpful. This was exactly the class I was hoping to take! We went over topics that I found illuminating, we had interesting readings, and she recommended several books that I ordered and am finding very helpful as well. Wendy was great. It is obvious that she is a practiced and knowledgeable writer and she had valuable insights to offer. She was a wonderful teacher to learn from. I have already suggested Writers.com classes to a friend and already signed up for another. You provide a good spectrum of classes for different writers and different interests.
McKenzie Long
I took this course specifically because it was being offered by Wendy Call, the editor of
Telling True Storie
s. I enjoyed Wendy's positive approach to each of our assignments and drafts, and I appreciated her feedback and guidance. Her tone was always encouraging, and her criticism was always constructive. I have published two books of narrative nonfiction, and I have taken other courses about narrative/creative nonfiction, but Wendy's course introduced me to new writers and readings and allowed me an opportunity to refresh my learning. I took this course to coincide with my efforts to develop a topic for a new book project. The first week's subject was how to choose a topic. The second week's subject was research techniques. As we moved through the readings and lessons for each week, I focused on my own specific project, which was very useful. The course helped me to feel as if I was not going through that process alone. As a result, by the end of the course, not only did I produce the 3,000 word piece of creative nonfiction as a final assignment, I also put together a ten page book proposal and another article for publication. I am happy to know that writers.com is there as a resource for the future. Thank you very much to Wendy and to Writers.com!!
Christa Kuljian
, author of
Sanctuary
(Jacana 2013) and
Darwin's Hunch
(Jacana 2016)
The content and assignments, especially the readings, were wonderful and eye opening. I ended up buying some of the books, including Wendy's, and really am loving using them. [Wendy] was very responsive and helpful.  
Nancy Napier