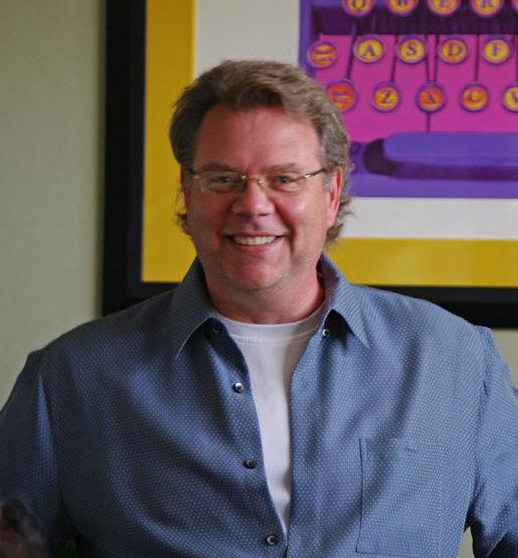 Jeff Lyons is a published author, screenwriter, editor, and story development consultant with more than 25 years' experience in the film, television, and publishing industries. He has worked with literally thousands of novelists, nonfiction authors, and screenwriters helping them build and tell better stories. His clients have won major literary prizes like the "William Faulkner Gold Medal," and include New York Times and USA Today bestselling authors.
Jeff is an instructor through Stanford University's Online Writer's Studio, University of California at Riverside's Extension Program, and is a regular guest lecturer through the UCLA Extension Writers Program. He is a regular presenter at leading writing and entertainment industry trade conferences, as well as a contributor and advisor to leading entertainment industry screenwriting and producing fellowship programs, such as the Producers Guild of American's "Power of Diversity Producing Workshop," and the Film Independent Screenwriting Lab. Jeff is also a regular guest blogger on major writing industry blog sites like Script Magazine and Stage32.com. Over the years, he has been a trusted story development consultant to many indie producers, produced screenwriters, production companies, and VR and new media content developers.
Jeff has written on the craft of storytelling for Writer's Digest Magazine, Script Magazine, The Writer Magazine, and Writing Magazine (UK). His book, Anatomy of a Premise Line: How to Master Premise and Story Development for Writing Success, is the only book available devoted solely to the topic of story and premise development for novelists, screenwriters, and creative nonfiction authors. His other book, Rapid Story Development: How to Use the Enneagram-Story Connection to Become a Master Storyteller, will be published by Focal Press in late 2017.
In addition to his nonfiction work, Jeff is the author of 13 Minutes, a sci-fi-horror novella, and co-author (with Stephen David Brooks) of the Jack Be Dead Series, the first volume of which was published on Amazon in March 2016, Jack Be Dead: Revelation. These, and his other genre fiction work, are published through Storygeeks Press.
Visit Jeff's site here.
---
Student Comments
Jeff's method, course and feedback is amazing. It tests the strength of any story structure and points to its weaknesses. It is excellent at any stage of manuscript writing whether at the planning stage (best time) or after the first draft (also a great time) but also in the middle when one is stuck or to test its viability. Feedback is individually tailored and detailed. Jeff invests a lot of time interacting with participants. Sophie Cayeux
I loved this class. Jeff and I have worked a bit together before in his Anatomy of a Premise Line class where he helped me figure out exactly what my story was. After taking this class - How to firm up the "mushy" middle - I learned the steps and story beats that the reader needed to follow along with me to get from Point A to Z. Jeff pushed me like crazy, taught me about the Enneagram-Story Connection, and helped me develop all those beats from Point A to Z. He challenges me like no other, and I love him for it.
I've never been so clear about my story, and I truly believe Jeff is the reason behind it. Allison Smith
I have to admit the course caught me off guard. From the title, I was expecting a somewhat superficial "how to" class on writing a premise. I had no idea how profound (not too strong a word) the work would be. It was one of the most valuable experiences I've had as a writer---and I've been through a 3-year MFA program, with many workshops. Jeff gave it his full attention. He is a challenging teacher and made me work, and I will always appreciate that. It all has to do with how Jeff views what a premise is. I had to think long and hard about my protagonist and realized I didn't really know him. Also, he sets the bar pretty high, not only for the premise, but for what qualifies as a story. I could go on, but my main recommendation is working on the course description to explain a bit better what students are in for - I guarantee that by writing a premise, before writing a single word of the narrative, or even after a complete draft, your novel or short story will be deepened, and greatly improved... You've got the best bang for the buck. I've taken courses from both Gotham and Writer's Digest, and your courses are the best. Charles David Taylor
I was very happy with the class. Jeff is a great teacher. He makes himself available for guidance. I had read Jeff's Anatomy of a Premise Line and knew the class would be great. It was. It really helped me to understand how to develop story ideas. I just purchased Jeff's book for my son who is considering signing up for Jeff's next class. I will take more of your classes. Thanks for offering this class. Ron Ware