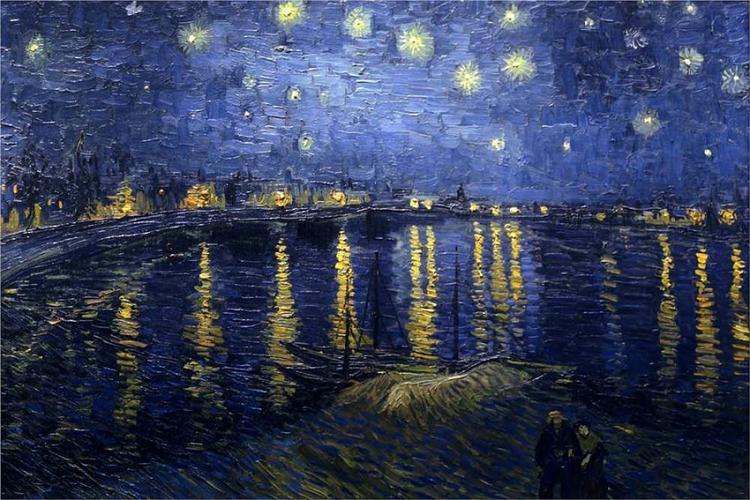 Explore the craft of poetry, and work toward creating a poetry collection, in this intermediate-to-advanced online poetry workshop.
In this course, students will continue to hone their poetic craft while focusing on creating a chapbook, or short poetry collection. Chapbooks are frequently the first single-author volumes poets publish, a bridge between writing individual poems and writing a full-length book. Chapbooks are structured in the same way as full-length books, but typically range from 15 to 25 pages in length. As such, the techniques studied in this course also apply to building a full-length collection.
This course assumes the level of familiarity with poetic craft that students gain in my introductory course, "The Craft of Poetry" or from other introductory classes. For new poets, I recommend starting with the Intro course. That said, there are no prerequisites for the class, and beginning poets are more than welcome!
This course features more open-ended writing assignments than an intro class, more focus on ongoing revision, and the goal-oriented project of creating and polishing a chapbook. In addition to taking a deeper dive into the craft of individual poems and reading a wide selection of classic and contemporary poets, students in this class will also work on the relationship between poems within a collection, pacing and structure across the volume, etc.
By the end of this ten-week course, students will have written and workshopped 6-7 new poems and combined them with previously-written poems (e.g., the poems written during the Intro course and/or poems students have written on their own) to create a complete chapbook. The course also includes bonus material on best practices for submitting chapbooks for publication.
Online Poetry Workshop Outline
Course Sessions
Assignments
1.
Seven-Eighths of the Iceberg: Poetry and Revision
· Write 1 new poem; workshop
2.
Influence & Imitation: Learning from Others and Making It New
· Write 1 new poem; workshop
3.
Grammar for Poets, or, The Nuts and Bolts That Hold A Poem Together
· Write 1 new poem; workshop
4.
Reading a Collection I: Putting Poems Together
· Choose a collection from the list of recommended books; read the collection and write a 500ish-word analysis of how the poems are ordered across the volume.

· Optional: Write 1 new poem; workshop

5.
The Iceberg Revisited: Revision Workshop
· Revise a poem from the first half of the course and workshop the new version
6
Short Poems, Long Poems: Pacing in Poetry
· Write 1 new poem; workshop
7
The Art of Allusions: Poetry as Dialogue
· Write 1 new poem; workshop
8
The Poet as Critic: Reading Others, Reading Yourself
· Write 1 new poem; workshop
9
Reading a Collection II: Voice, Style, Unity
· Choose a collection from the list of recommended books; read the collection and write a 500ish-word analysis of how the poems come together (or don't come together) as a whole.

· Optional: Revise a poem from the first half of the course and workshop the new version

10
Completing Your Collection
· Complete your chapbook; chapbook workshop
Craft your poetry collection! Reserve your spot in this online poetry workshop today.
---
Student Feedback for Instructor Jonathan McClure
I've taken many classes with writers.com and Jonathan's class was one of the best. The material was interesting, his feedback always very thorough and to the point. It was obvious that he put a lot of thought, time and effort into making this class satisfying and engaging. Ariela L Zucker
The Literary Essay course was delightful. Jonathan's knowledge, getting to the point with his comments, treating his students with attention and respect, and his sense of humor are at the core of his tutoring gift. The week on building strong sentences was of an absolutely revelatory quality for me. I've had a great writing experience with Jonathan again and wish to take the next step if possible. Please share this info with him. Joanna Kania
The course material was excellent. It kept me engaged and learning throughout. This class was so helpful because it focused not just on individual poems but on seeing work (your own and others') in terms of a collection. The class work and generous attention of the teacher were invaluable. I wish there were more classes like this! Mary Paulson
The course readings were excellent - inspiring and varied, often captivating and sometimes bizarre. Between this class and the other I took with Jonathan (The Literary Essay) I feel like I have an infinitely better grasp on what's going on in the world of contemporary literature, plus types of writings that were developed and built upon in the past. The written lectures were engaging and very readable; they made the assignments clear and definitely enriched my understanding of the readings and their relevance to the unit at hand.
I can't overstate how insightful and useful Jonathan's comments were. He always went very in-depth and gave very nuanced feedback. I actually downloaded all of his comments to everybody in the class so I can use them to help with my own writing. Jonathan clearly saw what we were trying to do with each of our pieces and helped bridge the gap between what was in our heads and what was actually being conveyed to the reader. He was always kind and encouraging but didn't hold back on the constructive criticism (on both the macro and micro level), which is why I was happy to pay for a second course; I'm involved in a writing group with friends but we all tend to mutually shy away from criticism. Laura DeFazio
I thought the teacher was talented--what a great writer!--polite, well meaning, intelligent and diligent. The lectures were extremely well written and put together, and the exercises varied and interesting. I can't find any fault at all! Becky Mitchell
This was the best class I've taken! Jonathan gave us detailed lessons, packed with useful information. He gave us assignments designed to increase our understanding and they did...Jonathan was generous with his feedback, pointing out both the strengths of our work and opportunities to strengthen it. He always explained why something wasn't working or could be improved and gave examples of how. His suggestions really helped me to see how I could improve, not just that particular poem, but others as well. He was encouraging as well as constructive. He was excellent in every regard. Just want to thank you for this great learning experience. Barbara Ireland
Jonathan was an amazing teacher. The level of critique he offered was way beyond what I thought I'd get in an online course. He was a close and careful reader and his comments on our work were sensitive and insightful. GREAT lectures, clear, concise but in depth, with fantastic poetic examples. Yes, very happy. Chloe Coventry
This course has been fabulous: each week a great lecture with a twist, splendid sample of poems from known and less known poets, supportive and constructive tutorial feedback, phenomenal language. I'm still savoring the course contents. I appreciate your sense of humor, too ;). I've loved every minute spent here. I'm definitely taking part two of this course (or its sequel). In the meantime, I'll read your poems (I wish you'd shared more of them during the course). Looking forward to writing with Writers.com again. Joanna Kania
I find you guys run great classes and this was no exception! I felt Jonathan was very thoughtful in setting up the material. He was engaged, thorough, and responded in a timely fashion. Andrea Sauder
Lovely! Very well structured and fascinating course. Very! Felt that [Jonathan] knew his stuff and felt safe with the commentary. Maren Bodenstein