What does it take to write a novel?
First off, you need a basic knowledge of storytelling, of the craft—including characterization, character development, plot development, and scene-writing. A basic knowledge—you don't need to be an expert. That comes with experience.
Just know this: A great novel is not a first draft. A great novel comes from drafting, drafting, more drafting, and still more drafting—followed by some serious fine-tuning. If the craft isn't there, your novel will fall flat.
Ready to learn how to write a novel? Let's dive into the novel form, the elements that make a novel come to life, and some other novel writing tips to make your project successful.
How to Write a Novel: 6 Elements of Fiction
As with any complex art form, the novel works well when it seamlessly interweaves the various threads of your fictional world together. What are the various elements and techniques you need to get down, get better at, and eventually master?
Writing a novel requires the synchronous interplay of these 6 elements.
Jack's Upcoming Courses: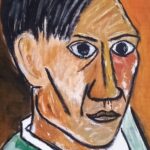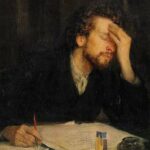 Plot Your Novel
November 24th, 2021
Over eight weeks, you'll develop a solid basis in the fictional elements—protagonist, setting, secondary characters, point of view, plot, and theme—while you develop the outline of your novel. You'll receive feedback at all stages from your fellow writers and your instructor.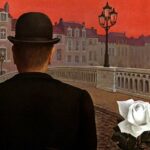 Write Your Novel! The Workshop With Jack
January 5th, 2022
Get a good start on a novel in just ten weeks, or revise a novel you've already written. Free your imagination, move steadily ahead and count the pages!
1. Character
Your main character is your protagonist, whose stake in the events of the story is high enough that readers care what happens.
What does this consist of? A small thing can be a big thing to one character and not to another. It's the context that makes it work. Context is what affects the character in terms of needs, desires, goals, etc.
When we think of a character's stake in the story, we think of conflict. Conflict is what drives fiction. Not all conflicts make for good fiction, but some conflict is essential for writing a novel.
For example, be careful with alcoholic, abusive fathers and husbands—these stories tend to be very clichéd. Stephen King did a marvelous job in Dolores Claiborne with an abusive husband, but generally speaking, it's hard to escape the clichés ridden in this storyline.
Who should be your protagonist? To answer this question, ask yourself whose story needs to be told. Whose story is important enough to give full treatment to? Whose story is the most intriguing? You might opt for more than one point-of-view (POV), using a character who isn't a protagonist, but simply an interesting (and necessary) additional perspective.
Let's return to your protagonist, who is central in learning how to write a novel. More than any other character in the novel, your protagonist needs to come alive—to seem very real. Avoid writing a one-dimensional, cardboard character. We need to get to know this character in and out—their traits, loves, hates, goals, aspirations, disappointments, etc. Make your protagonist complex—or "round," as E.M. Forster describes it in Aspects of the Novel.
Protagonists also need the potential for change. In Forster's terms, they need to be "dynamic." They need a character arc, in which they change in some way—undergoing some sort of movement, perhaps coming to a newfound recognition.
But not every character needs to be multi-dimensional or undergo change. Secondary characters are an exception. Even so, make them as real as possible, if not fully developed. Who are secondary characters? They might be friends or associates. A secondary character might be an antagonist. They might serve as a foil for the protagonist, to reveal certain things about the protagonist that don't come out elsewhere.
2. Point of View
Point of view is the lens through which the story is told. It's also the choice of person: first, second, or third. In The Great Gatsby, Nick Carraway is the POV character; in The Catcher in the Rye, it's Holden Caulfield. All novels are "filtered" through these points of view, or perspectives. We're in these characters' heads, not in others'.
Generally speaking, the protagonist is the lens through which we view the story's action. In other words, the protagonist defines the narrator.
There is also the choice of person. First person gives an immediacy that's lacking in third. With the third person, you have the choice of a fully omniscient narrator, a limited narrator, or an effaced narrator (where the author makes no appearance, or presence) with multiple third-person points of view. There is also an objective or dramatic point of view, in which all we come to know about characters is what they say and do. Think of this as close to the script of a play—dialogue and action only.
The riskiest point of view is the omniscient one because you can easily fall into mere telling, without giving your reader an experience to enter into.
The riskiest point of view is the omniscient one because you can easily fall into mere telling, without giving your reader an experience to enter into. You can find more help in my article entitled "Tips on handling the omniscient POV in fiction."
An unusual point of view for writing a novel is the second person—the "you" POV. Jay McInerney famously pulls it off in Bright Lights, Big City.  I deal with the ins and outs of this point of view in a Writer's magazine article entitled "When to use the second-person POV in fiction."
Our Upcoming Novel Writing Courses:
3. Plot and Structure
Plot
Plot is what happens and why. It's a matter of causality. Of course, this can be complicated, though if it's too complicated your reader will get lost in a thicket of plot threads and story strands. Simple is better than excessively complicated.
Plot is what happens and why.
Plot is based on conflict; conflict involves reversals. Readers look for foreshadowing (thoughts, events, etc.) that predict future happenings. They also look for echoing, or reminders of different developments. Foreshadowing and echoing stitch a novel together.
Structure
There are three basic types of narrative structure:
Five-stage plot structure: exposition (with inciting incident; rising action; climax; falling action; resolution). Also known as Freytag's Pyramid.
Three-act structure, as in screenplays.
Episodic structure, as in journey stories (e.g. Adventures of Huckleberry Finn).
If you have two protagonists, matters get more difficult.  Not only do you need to decide on the overarching structure of the storylines of each character, but you must also decide on how you'll alternate from one point of view to another.
For more help on structure, check out my article in The Writer magazine, entitled "How to find your novel's structure."
4. Setting
Setting includes time and place.  In fiction, as in real life, characters are someplace, somewhere, when they engage in action and speech.  You need to situate your reader in a given environment, whether it's an apartment, a workplace, a restaurant, a bar, or in the middle of the woods.  If you need to create an atmosphere, choose the details that do this.
In some novels, setting is really important and less so in others.  In a workplace novel, setting might well be critical to understanding the conflicts the protagonist faces. In a survival story in the Alaskan wilderness, the rugged setting needs plenty of development to feel real to your reader.  In a novel set on a college campus, it might be enough to give what in movies is called an establishing shot, a wide shot of the campus–and perhaps only a few details about one classroom building where the protagonist has most of her classes.
5. Style and Tone
Style refers to the manner of your expression. As you learn how to write a novel, you'll find that a novel and its style are inseparable. Style affects the novel's mood, how we understand the protagonist, how we picture the setting, etc.
Some writers are very dense with their language, very detailed—think Charles Dickens, Henry James, or Toni Morrison. At the opposite end there's Cormac McCarthy, whose style is utterly stripped-down. Style also is related to the use of figurative language like metaphor, simile, and analogy. Style has to do with the sound of the language, with tone. Is it nostalgic, sarcastic, biting?
Style affects tone—the apparent attitude generated by the work. Tone isn't just related to style, though. Tone is affected by everything in the work: the nature of the protagonist, the plot, the mood from scene to scene, etc.
Lastly, tone is related to voice. You might be interested in my article on voice in The Writer magazine, entitled "Setting the tone: How to handle voice in your fiction."
6. Theme or Idea
Theme is the most abstract idea of your novel. Any number of plots can suggest the same basic theme. Perhaps the theme is the seductive nature of the pursuit of money, or let's say it's the rite of passage from innocence to experience. Any number of plots have been borne out of familiar thematic patterns.
Should you begin with a theme in mind? Some writers do, but many writers argue against doing this, claiming that this leads to authorial intrusion, to manipulation intended to make a point. In other words, theme should be a natural byproduct of storytelling, not the primary focus of the storyteller.
Incidentally, be careful to avoid didactic novels. Illuminate instead of preach. The latter might work well in certain nonfiction works, but the novel reader wants to experience the world of the novel, not be told how to experience it.
How to Write a Novel: Fiction Techniques
1. Narrative Summary Versus Narrative Scene
Writing a novel requires two main storytelling techniques: summary and scene.
Narrative summary is a telescoping of life over a given period, perhaps a week, a month, a year or more. Here's how it was for your protagonist from January to June when she was struggling to advance in her career.
Narrative scene, in contrast, is action at a given time. Your protagonist arrives at a meeting and overhears her bete noire making an ugly remark about her. A narrative scene involves us directly in a play-by-play action. It should reveal character and advance plot. It shouldn't be dead space you fill up.
Good writing has a mix of scene and summary. You never want to bore the reader with too much summary, but you don't want too much scene either, or else the reader might lose focus on what's important. You need places where you stop with the action and distill experience in your protagonist's head: here's how it's been; this is what it adds up to at this point…
2. Scene Writing with Dialogue
Good dialogue makes a scene, but it's not easy to write. You've got to get the right rhythm going. You have to avoid making it sound like a prepared speech. Listen to conversation. Notice how speakers interrupt each other, or don't finish ideas… and move on. Notice how they dodge questions. Work with some back and forth. Get your reader involved.
Some ingredients of a good scene:
Interesting dialogue
Revelation of character through language and gesture
Setting details that situate the scene and create interest
Depending on point of view, character thoughts
But, there's no strict formula here. Read it out loud. Does it move? Does it sound real? Make sure it does.
Novel Writing Tips: Character Tags
Avoid dull character tags like "she responded," or "he replied," or "she admitted." Dead language. As much as you can, avoid "he said," and "she said." It's true that Hemingway could make repetition of "said" sound lyrical and carry us right along, but so often it's dull. As long as the speaker is clear, you can leave off the "said" bit. Now and then, it's true, you need to insert the tag for clarification's sake.
3. Description
Description is a word picture. If you want to show versus tell, give your readers imagery that places them in a world of the five senses.
How much description? This is a matter of style. Some writers use very little description, but we feel like we know their characters because of what they say, and how they say it. Or if they do describe, they give a dominant impression, just enough details to individualize the character, place, or thing.
Some writers describe a lot, providing us a real thicket of language. Some don't.  Decide on the purpose.  What is vital in telling your particular story?  Which details will get at the essence of this character or place? Be careful, too, about inflated, overdone descriptive language, called purple prose–that can kill your writing right off.
4. Exposition
You can think of exposition in two different ways. In terms of the five-stage plot structure, exposition sets forth the present equilibrium of your protagonist just before a complication, or an inciting incident.
A second way to think of it is expository prose, which explains or comments. This technique can be used anywhere in the story, where ideas and feelings need to be bounced around.
Exposition handled through an author can certainly work—and work beautifully—but you must avoid sounding like you're telling. If this happens, readers will feel that they can't enter into the story as well—they can't experience the world you're creating.
In the case of the third-person limited point of view, do as much as you can to make readers feel like they're in the character's head, experiencing their thoughts and feelings.
There are two key uses of expository prose in writing a novel: backstory, and the protagonist's thoughts and feelings.
Novel Writing Tips: Backstory
Backstory is important in giving your reader context for present conflicts.  Backstory shapes where your protagonist has been. You've got a choice in bringing in backstory.  First, how much do you need to make the present time-frame of the novel clear?  Second, you can either front-load it or bring it in as the novel proceeds in memories and flashbacks.
Novel Writing Tips: Thoughts and Feelings
Your protagonist struggles to make a decision, to understand what to do, to decide how she feels about different choices she's got. Think of the many areas where we engage in private thoughts and feelings. We work things over in our minds. We analyze problems. We sum up.
Learn How to Write a Novel at Writers.com
Do my characters seem real? Can you picture this setting? What parts of my novel need editing?
Writing a novel is an ongoing process, and the more you work on it, the more questions you'll ask. Find an answer faster at Writers.com. With different novel writing courses to choose from, additional novel writing tips at our blog, and a supportive and caring Facebook group, we're here to get your novel from idea to bestseller.
Jack Smith is the author of 6 novels and 3 books of nonfiction. He's a regular contributor to The Writer magazine. He teaches novel writing, as well as other fiction writing courses, for Writers.com.
Take your next online writing course with our award-winning instructors!
Browse our upcoming courses by category: