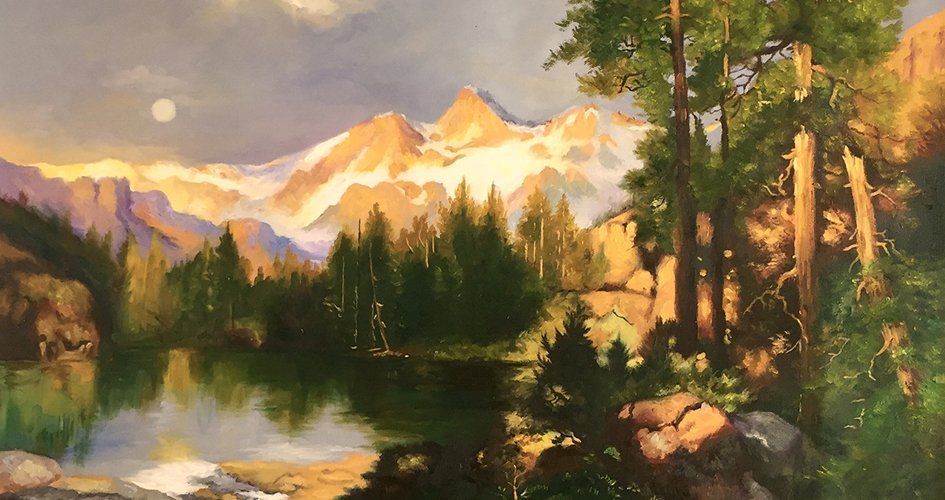 Live Video Course: In addition to written materials and discussion, Susan will lead students in weekly live writing circles throughout this course.
"Writing is the crack through which you can crawl into a bigger world, into your wild mind." ~Natalie Goldberg, author of Wild Mind
Looking for a way to access stories buried deep inside your wild mind? Want to let raw thoughts and memories bubble up into words on the page? Then let's join together in a virtual writing circle via Zoom (like FaceTime or Skype, only easier), each of us with our pen and notebook from our own spot on the planet.
A writing circle is an intimate, brave space for a community of writers to gather for 1 ½ hours at a set time to free-write from prompts in timed bursts. These writing sessions are spontaneous, intimate, freeing, transformative, and sometimes even cathartic. We write quickly and messily, saying yes to whatever shows up, followed by group read-arounds. We don't edit, judge, or critique during the writing circles. We let go of expectations. We witness.
Some writers choose to turn their messy, juice-filled free-writes into polished essays or poems. Some use this practice to loosen up their creative mind and break through stuck places. Some use it to for personal insight and clarity. Your choice.
Zoom Video Class Schedule
Zoom writing circles will be held on:
Saturdays, 10:00 a.m. to 11:30 a.m. Pacific Time, and
Tuesdays, 3:30 p.m. to 5:00 p.m. Pacific Time.
Join us for one or both! Your choice.
Recommended – not required – Text
It's Never Too Late to Begin Again: Discovering Creativity and Meaning by Julia Cameron
Course Outline and Syllabus
This course is facilitated by Susan Vespoli, trained teacher of Wild Writing. In it, we will:
    Join together for one or two virtual writing circles per week.
    Have a classroom forum for communication and check-ins between writing circles.
    Share polished work generated through free-writes for feedback each week (optional).
Whether you're a seasoned writer looking for new energy, a beginner seeking your own voice, or anyone looking for an intimate writing community, this practice is for you.
Week One – Connection
Joining together to write in a writing circle is the act of forming a community. We'll be writing and working together for six weeks, so will begin by establishing agreements for sharing our untamed raw work. We'll introduce ourselves, discuss our goals, and set forth on our six-week journey of writing together in circles of trust.
Week Two – Wonder
In week two, we'll write together on Zoom (once or twice, your choice). We'll explore our sense of wonder by revisiting childhood memories, examining blocks such as skepticism and assumptions, and practice noticing with fresh eyes.
Week Three – Joy
In week three, we'll again join together via Zoom to write. During the week, we'll ponder the question, "What brings joy?" We'll consider whimsy, playfulness, and take a look at blocks that come up in our path to joyfulness.
Week Four – Purpose
In week four, we'll meet in our writing circles, and then examine throughout the week what we perceive in terms of our purpose. Mary Oliver hit the nail on the head with her line from the poem "A Summer Day": "Tell me, what is it you plan to do with your one wild and precious life?"
Week Five – Adventure
In week five, we'll continue with our weekly writing circles. We'll also explore adventure, the act of being bold, taking risks, stretching out of comfort zones, and pursuing dreams that might scare us a little.
Week Six – Motion
In week six, we'll meet for our final writing circles on Zoom. We'll also explore motion in terms of options for moving ahead our writing journey. We'll take a look at stuck places, our concepts of productivity, and hatch a plan for the next chapter.
---
Reviews
Susan's class was a joy. It was well organized and interesting. Susan is a caring and very invested teacher. She was very present all during the class and her feedback was well thought and helpful. Ariela Zucker
Susan was lovely and responded in a timely manner. She gave detailed feedback... The content of this class was PERFECT. Lessette F. Altamiranda.
Susan brought together a group of strangers from all walks of life and all points on the continent, and under her calm and insightful leadership encouraged us to find our own writing styles, speak our own truths, and support each other as a community. Jennifer Burton
Susan's feedback and promptness were very professional. Her lessons are packed with information and ideas.  And, after the class was completed, she kept the site open for additional time to finish assignments, which I greatly appreciated. I look forward to interacting with her in another class! Joan Connor
This was a terrific class. The lessons were well-organized and stimulating. They had excellent "lectures" and plenty of additional resources and ideas. I will be able to refer back to them for inspiration for months. Susan was a thoughtful and resourceful teacher. She was able to nurture an especially lively and collegial relationship among the class, as we discussed the lessons and responded to each other's writing. Please encourage Susan to offer this class again! Marge Osborn
I have taken a number of courses at Writers.com and I have always found the teachers did a good job. My all- time favorite teacher is Susan Vespoli. She did an excellent job of providing readings that set a creative tone and she chose excellent prompts. She assured us that it was not necessary to use what she provided. I appreciated the manner in which she responded to our shares. At no time did I feel that I was taking a risk in reading what I wrote because Susan had created such a safe place. Jane Knox
Taking Susan's workshop helps me generate tons of ideas for my fiction writing. It also helps me write regularly. I cannot wait to join her next session. Sharon Mirza
The writing circles on Zoom have been my favorite part of this class. Being able to write at scheduled times rather than around the clock really helps me to set writing dates and to write with others. Also, I like the spontaneous nature of the writing on Zoom meetings, and being able to see and hear the other students and the teacher. Noa Granot
This class was amazing! Susan did a fantastic job with the curriculum and with keeping the group moving with discussion and encouragement. Susan created a very safe experience for all of us. She's a fantastic facilitator - providing poems and lines from those poems that somehow really tap into things for me. Andi Reed