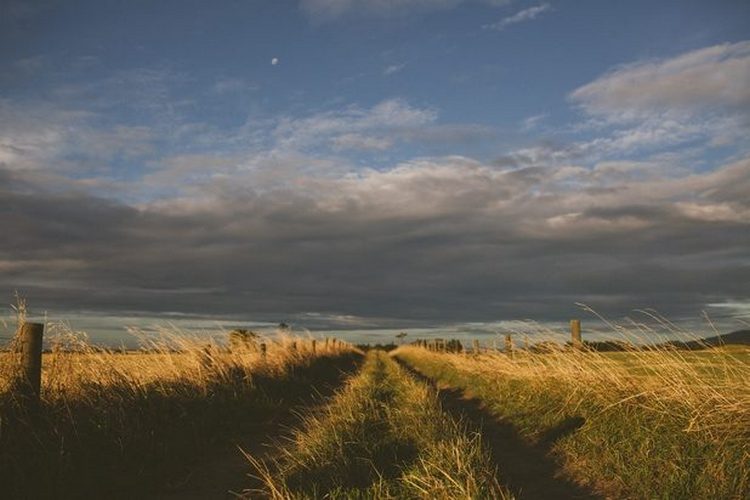 May 30, 2019
$360 | 10 Weeks
How do you tell the story of your life? How do you convey your truths in stories that may include, and yet go beyond, the specificity of facts and dates? Are you aiming for autobiographical accuracy? Would you rather use your experience and history, your gut knowledge, to transform your life stories into fiction? Or will you find your story truths in memoir or creative nonfiction? Whether you have wanted for some time to tell your own story, or are drawn to embody your truths in fictions peopled by your inventions, there are ways of working with your experiences to bring forward stories with a powerful truth at their core. Led by Instructor Anya Achtenberg, this class journeys in many directions to develop ways to use your own life as the rich material of story.
We'll dive deep through a series of grounded lectures and discussions, expansive writing explorations, memory and sensory exercises, focused and open-ended freewrites, with a look at evocative writers whose work suggests a spectrum of approaches. Then you will draw on what is deepest in you to write the stories you have always wanted to express, locate the narrators of your life, flesh out some of the other voices that inhabit your memory and imagination, and find the structure of your telling. Whether you are straining to find a way into your material, or trying to "re-vision" your work to bring forward its meaning and thematic coherence, this workshop can propel your writing forward. It will also support your work with memory and what it reveals, and develop strategies to keep your memory activated.
We pay special attention to voice, for those working to create a narrator compelling enough to carry a full-length book, and "large" enough to hold the story. We'll illuminate this complex aspect of writing memoir and autobiographical fiction.
Weekly individual critiques will help you locate your story and its beginning, its powerful images, potent moments and metaphors, and underlying meaning. They'll also assist you to further develop the narrative voice that is best able to tell your story.
Our work together will always be challenging, and the atmosphere, always supportive. Expect to take some great steps in the process of writing story, from opening and revealing the work, to developing and crystallizing it, through creative exploration that uses the truth of your experience.
This 10-week course is for writers of memoir, creative nonfiction and fiction at all levels of experience.
Recommended – not required – Texts
Tell It Slant: Writing and Shaping Creative Nonfiction by Brenda Miller and Suzanne Paola
Inventing the Truth: The Art and Craft of Memoir by William Zinsser
The Situation and the Story: The Art of Personal Narrative by Vivian Gornick
Short stories by Alan Sillitoe, Alice Munro, Edwidge Danticat, Junot Diaz
Syllabus
Week One
Introductory discussion of plot, the discovery of meaning, story truth, and the interconnection of memory and imagination, and of fiction and nonfiction. Further discussion of memory and the freeing of memory, and microscopic truthfulness. Writing exploration. Presentation by each participant of a brief discussion of their project, and addressing their questions about this work.
Week Two
Discussion of the shut down and illumination or reactivation of memory. Locating and writing potent memories, the necessity of testimony, and ways to work with difficult memories. Narrative voice and its movement in time; the relationship of distance from memory and narrative voice. Writing explorations. Workshopping participants' writing.
Week Three
Locating and developing the storyteller of your life: the narrators of your memoir and/or autobiographical fiction. Exploring the selves within. Expanding point of view through a look at cultural memory. Working with imagination and historical events. Writing explorations that put this into practice. Workshopping.
Week Four
Discussion of ways to discover the real beginning of your story or stories or chapters. Working with time, compression and expansion, based on the kinds of experiences you write about. Further discussion of the structure of story and the experience of time and how it affects the larger work. Thematic focus. Racial memory, social restrictions, and their effects on the structure of your narrative. Writing explorations. Workshopping.
Week Five
Further discussion of the structuring of your narrative, with strategies for both drawing the story out and organizing it. Down with outlines, up with maps: the map in the head. Show and tell; emotional memory; resistance; healing; the public secret and the secret in your story. Writing explorations. Workshopping.
Week Six
Memory and the necessity of the imagination. Carrying the truth of your life into fiction; the "creative" in nonfiction. Speculation or extending beyond the truth of the known for the fulfillment of story. Stories embedded in the crossings. Writing explorations. Workshopping.
Week Seven
Tapping into the specificity of familial, cultural, regional, and individual language. The autobiographical voice in fiction. Representative scenes in nonfiction and fiction. Tapping into the daily life and the subterranean life of family for developing story and for understanding the stories you develop. Discuss the journey into knowledge of the underlying themes in creative nonfiction and fiction. Writing explorations. Workshopping.
Week Eight
Discovering the shape of your story. Building on what we have gathered about the thematic power of the entry point of your story, and representative scenes, with new discussion on forms of chronologies and narrative structures, including an introduction to working with concentric circles and with the story next to the story. Writing explorations. Workshopping.
Week Nine
Simultaneity and juxtaposition. The familial, social and historical back story. Fuller use of the narrator as observer and recorder. Examining the relationship of your narrator to the other characters in your story, and to the events of the story. Working with research materials in an organic, associative way. A further look at the emerging shape of your story. Writing explorations. Workshopping.
Week Ten
Working to locate the organizing intention of your story. Investigating the organizing power of image and metaphor. Metaphor and your [your narrator's] deepest desires. The work of memory over time, and its representation in your story. Next steps. Writing explorations. Workshopping
Student Comments
I was not only happy with the class, I looked forward to checking my assignments, readings, and writing the weekly assignments. I LOVED this class! Anya is an amazing instructor! she provides such invaluable feedback in a way that is readily applicable. She challenges you to grow in a nurturing fashion. She encouraged me and helped me stay motivated and excited about writing. Hypatia Ostojic

Happy? I was more than happy. The lessons were contemporary, relevant, and culturally significant. Anya added her personal voice to each lesson, and we could hear how much she loves writing and the strategies of writing. I felt guided while, at the same time, free to write as I wished. V. Blue Lemay

Each assignment helped move us along to understanding what works and what doesn't.The lessons were detailed and very informative, with Anya's own touch of humor. I love [Anya}. I am hoping to take more of her classes this fall. She has helped me tremendously with her very in depth comments giving me a deeper appreciation for the writing/ revision process. I can see the growth in my writing since I have taken the past 2 classes with her. Gwen Cantor

I thought the class was great. The content was more challenging than I expected, so much so that I plan to take myself through it again. Anya's lessons and assignments were rich and deep and her support and comments were thoughtful, generous and insightful. Please tell Anya I said so! I have already recommended writers.com and, yes, I just read about "The Soundtrack of Your Life..." and I can't wait! Thank you, too, for your patient assistance with technical difficulties.  Nancy Slocum

This class, which is my second on Writers.com has been the most valuable in allowing me dive into the writing process. I have learned so much, not just with craft but about myself as a writer. Anya is one of a kind. Any writer who would like to be truer to themselves as writers and storytellers should take at least a class with Anya. She is not only brilliant and talented but also empathetic and very much in tune with the writing on an individual basis. She makes connections and deep reflections that allow writers to delve into the heart of the story. She gives a safe space for openness and courage to break free from any self or societal imposed rules/limitations. I want to keep taking any class she teaches! Thank you for providing affordable classes that allow us to work on our own time and meet such wonderful, talented people. Shei Shine

Best yet, very detailed, educational and inspiring. [Anya] isthe best so far. Her readings are comprehensive and personal. She reads and thinks about each piece. She offers constructive advice, not criticism. Really great course. Anya's participation made it work. She inspired us. Paul LeBrun

The sense of possibility in Anya's classes is exciting and mounts with every lesson as Anya quotes an increasing range of literary sources to illustrate essential elements of story, like plot and character--and how we can weave them together to bring our stories to life. Anya works hard for her students, asking questions that deepen our compassion for our characters, understanding of our plots, and awareness of our underlying themes. At the end of her class, we were writing more fully developed, interesting stories. And we'd learned to ask better questions while writing and reading our own work. This is a rare gift from a teacher. Please post this —I want to thank Anya publicly. I'm grateful to both of you. Jamie Gold Robinson

I took a class called "Claiming our stories" from Anya. I have taken other classes at Iowa summer Writers festival and from Carol Bly and others. Nothing compares with the amount of help I got from Anya. I have never taken a class about writing on line and I was afraid of spending the money, because I am retired and don't have much to spend. Everyday from the beginning until the end of the ten weeks I woke up excited. Anya was so thoughtful with her comments on my writing. I could tell immediately how much she cared about my story and the other stories in the class. I could tell she cares about all writing and she gives great lectures that I will be using for years. I picked her because of what others said about her previous classes. I have never had such a great and bright teacher. I am so thankful for her help and tenderness. I have told my writing friends about her class and encouraged others to sign up. You can my name on my evaluation. Jeanie Steffey

Anya's lectures are always well-crafted and passionate. A lot of material to use during the course and save to be used later. With the teacher? I love Anya's presence in the workshop space. As I said before, passionate, and compassionate towards other writers. A beautiful soul, beautiful, honest person engaged in the world on a small and large scale. You're doing a great job, I'm so happy (and lucky) to have come across your website in the Internet universe :).  Joanna Kania

Anya is a spectacular teacher, amazing really. She provides incredibly deep responses, and offered some of the most instructive and honest responses I've ever read. I didn't feel like I was taking an online class because Anya is an extremely personable, intelligent, and intuitive woman, and it feels like I've known her for years. I learned much about unlocking the narrative voice without feeling ?frustrated by prescribed, out-of-the-box writing prompts. Also, Anya's feedback was affirming and enlightening. Love Anya. She is a mystic and a gentle, incisive teacher. She got me writing memoir. Kate Lucey

As for the lessons, for the most part they were way over my head, which is what freaked me out in the beginning….but I got what I could from them at my level, and did the assignments that I could. All this was minor to me once I understood that Anya would accept and give her full attention to whatever I handed in. What Anya was so good at, whatever we turned in, was taking our writing seriously, getting right up close to to our writing, and articulating so beautifully her emotional and writing teacher reactions. I had never had a teacher who paid so much attention to the emotional flow of my story that she could point out when it became inconsistent or did not make emotional sense. I felt like she took it all in deeply, and gave back to me what she saw in such specifics that it helped me take my own writing more seriously. She was so encouraging, sentence by sentence, about what was good about what I was writing that I was able to hear her when she pointed out what didn't work. She did this for the other students too, so we really got to see the deeper reactions to all of our writings. Another positive aspect of the type of feedback she gave was that it set a very supportive tone for everyone else in the class, so the feedback among my classmates and me was full of praise, support, and gentle suggestions to improve. Carolyn Arnold

Anya is the best writing teacher I've ever had, and I've had many. She is honest, patient and attentive to the individual needs of a diverse student body. Mr. Corey, my ninth grade english teacher, is her only competition. He was more like an inspirational life-coach that dabbled in sermons about the importance of good writing. Ten minutes of rigor followed by 40 minutes of living context was effective. Anya is similar in her ability to perceive her student's fundamental disposition and give feedback that produces growth in the context of each life. Her lessons inspire powerful introspections: They help students find their voice and add texture in making that voice more unique. Shawn Montgomery

The class was great and so was Anya. I really enjoyed it. I'd love to see lots of classes on life writing generally - personal essays, memoir, sexuality perhaps? Thanks for having great teachers! It makes all the difference. Sandra Flear


Anya posed directional questions regarding our work and was always there for us. Anya is a great guide. I love her professional and impish ways. I recommend you guys everywhere I go. I love writers.com and yes I'll take many more classes!  Susan McLaughlin

Anya was great. She always gave generous, detailed and smart feedback... Her lessons actually exceeded my expectations in their knowledge of the subject and her use of other texts as examples. I also benefited from the recommended readings.  Tony Valenzuela

I would absolutely recommend taking Anya's class to a friend. This was my first Internet writing class. I knew Anya from the International Women's Writing Guild and it was she who drew me to your site. I had a positive experience and would consider other teachers as well. Leslie Neustadt

>Generally, the class was more than I expected in quality. I was happy with the class content - the lessons and the assignments. The teacher is fabulous; will take her workshops and classes whenever I can; well read, experienced and clear, thorough communicator. I will definitely recommend your classes to friends...assumption is that all classes are as good as this one (!)  Claire Winker

It was apparent that Anya prepared well for our class. She was responsive but not invasive. She led us but never tried to sway our writing. (She worked) to get us to express everything we were trying to say. I really enjoyed the class and the responses from the other students. I would sign up again. Maybe even for this very same class! High value for the money. Thanks for keeping your prices low so people like me on a strict budget can attend. Mardi Link

I was thrilled with the choice of books on which the assignments were based. Anya' s insightful discussions, and the assignments that challenged me while encouraging me to continue work on my novel, made this a most valuable class. If there was any "problem" with the class, it was that there so very much material to mine and absorb. I will be returning to my notes for months to discover more! Anya is a brilliant teacher. She was constantly expanding my experiences as a reader and a writer. She seemed to find ways to reach every student at her own level. Her critiques were excellent.  Libby Jacobs
I am a college English professor, so I know how difficult it is to write inspiring writing assignments and lectures. I can only imagine how much harder that is to accomplish online. Each week, I looked forward to Anya's assignments and lessons. They never failed to inspire me in ways I could not have imagined. This workshop opened my writing in so many ways. I can't fully express how grateful am am that I found Anya and Writers.com. 
Cathy Romagnolo
Anya is the best I have ever encountered online or off. She has a brilliant mind and is a truly great teacher who provides direction, praise, encouragement and guidance. She offers constructive criticism that I found very helpful. There is no doubt that she has made me a better writer. I wish there were more Anya courses to take. I've taken them all. 
Lesley Checkland-Orr
Anya's responses to each students work was generous and supportive in a manner that I have never witnessed previously. Her critiques were extensive. They revealed a careful examination of the material by an experienced eye. Her responses offered unique and thoughtful insight in the narratives shared by the students, therefore she modeled for us, how to respond to each other's work. Her style of supportive and careful responses made for a class where risk taking was the rule. 
Nyla Dartt
Anya's lessons are so rich! They are full of not only examples pertinent to the lesson, but also her own thinking and mulling over of the ideas. Anya is a gracious and inspiring teacher, generous with her time and very helpful with her comments.
Marge Osborn
Anya is a enthusiastic, dedicated professional...Reading her comments alone, on my writing and the writing of others in the class was sheer delight.. a lesson in the enormous benefit of a teacher totally engaged in each and every one of us.
Barb Henderson
Anya was an enthusiastic teacher who encouraged me to keep writing despite challenges that made it difficult. Her feedback was honest but not brutally honest. She was a careful and attentive reader and a thoughtful critic.  The lessons were epic in scope, and we were given an abundance of assignments from which to choose. 
Jay Griffin
Anya's lectures were phenomenally rich in creative ways of thinking about and entering one's story. Anya's "Claiming Our Stories" helped me become a more conscious writer. Anya is a dynamic, interesting, frank, dedicated, and generous teacher. She gave such detailed critiques of all participants' work that I labeled my collection of them, 'Claiming Our Stories: A Primer for the Memoir Writer."  I was disappointed when the workshop ended. I recommend it highly to any writer of fiction or creative nonfiction.
Mary Godfrey
[Anya's} teaching style was more intuitive and creative than any other writing class I've taken. She not only acknowledges that writing is an intuitive art, but also is very aware of the social implications of its expression. Her energy really brings the material to life, and her comments were encouraging and  insightful.  
Amy Mevorach
Anya has been a delightful surprise- I can't believe I have this connection to such wisdom on the internet. I found the lessons brilliant- very full, astonishingly creative, robust material, so much packed in. The lessons stretched me, challenged me, gave me glorious permission to proceed boldly. I found her ability to hear and see and sense beyond the average just stunning, always spot-on. How does she do this? So much depth. 
Rose Blanchard
was happier than I thought I would be, both with the range and depth of the lessons, and with the insightful feedback. I definitely plan to take a class again with Anya. I feel that I accomplished all of my goals in taking the class, and that my writing will continue to improve as a result.
Jan Nicholson
Anya is extremely accessible and the depth of the assignments is truly amazing. I can feel that I'm becoming a much better writer. I'd take Anya's classes again and again because there is so much there to think about and to do.
Sharon Stine  
Anya is encouraging and generous in her feedback. I suspect her Class One feedback is tempered by the trust building and newness of these "first encounter" internet relationships. Happy with Anya? A resounding YES. Kathryn Shelley Anya is an incredible teacher who is able to pull writing out of you that you are not aware that you posess. I'm very grateful for the experience and can very highly recommend her classes to all who come.
Johanna Keenan  
Anya was a great mentor. Her feedback was constructive, yet inspiring. She was always available for questions... and encouraged us to reach out to her. This is a great service for people who simply don't have the time to sit in a classroom environment, but are still eager to continue writing, enhance their career, etc. I'm so glad I found this service. I am definitely planning on taking more classes. 
Traci McDaniel
Anya is amazing!  She brought out the best in my writing, encouraged me and gave excellent feedback.  As a beginning writer, what I most appreciated is that Anya believed in my ability to write and gave me feedback that helped me to improve my writing and build my confidence. 
Mishka Migacz
I was thrilled with Anya's classes. She was "present" every possible moment providing very prompt critiques and well thought out lessons. There was a lot of value in her class. Loved her because she worked hard to understand each of her student's writing and it felt as if she wanted everyone to be successful.
Roselyn O'Connell