Alix Morris is a Boston-based science writer and the Director of Communications at Earthwatch Institute. As a freelance writer, Alix has contributed to Sierra Magazine, MIT Technology Review, National Geographic Voices, WBUR's CommonHealth, MIT News, and more, as well as a variety of technical, policy, and medical outlets. She recently authored a book on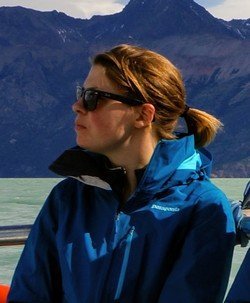 cutting-edge medical advances for young adults called Medical Research and Technology. In her role at Earthwatch, Alix works across digital platforms to produce photo essays, videos, podcasts, and virtual reality – breaking down complex environmental research through multimedia storytelling. Before becoming a science writer, Alix worked as a global health researcher in East Africa, where she conducted field studies focused on improving access to malaria diagnosis and treatment. She has a Masters in Science Writing from the Massachusetts Institute of Technology and a Masters in Health Science from Johns Hopkins School of Public Health.
A few of Alix's articles:
Sierra Magazine

National Geographic Voices
---
Student Comments
Alix brings the highest scientific pedigree and provides extensive and insightful feedback on challenging writing exercises. The lessons were valuable —excellent quality and high volume. I expect to refer to them and the connected links in the future as I continue to develop my science writing skills.
Shawn Montgomery
Very happy with Alix's understandable, professional, great curriculum. Love her writing style.. Her reading list opened my world to really interesting writers. Alix gave great feedback and encouragement. I was afraid to read the first feedback because I know the weakness in my work. She gave positive remarks and positive ways to make my work better. I would take another class with Alix. (Maybe the same one.) I loved all the classes I have ever taken from your website. And yes, I'll taken another and another and another...
Susan McLaughlin
The [class] content was very good. It included not only the lesson, but tons of great references and examples that help make the concepts more real/tangible. Alix was very responsive. I could sense her interest and eagerness to impart her experience and knowledge to the class. Also, Alix' experience with multimedia and more contemporary writing platforms was really useful.
Arnold Doyle