The Foundations of Poetry
with Derek JG Williams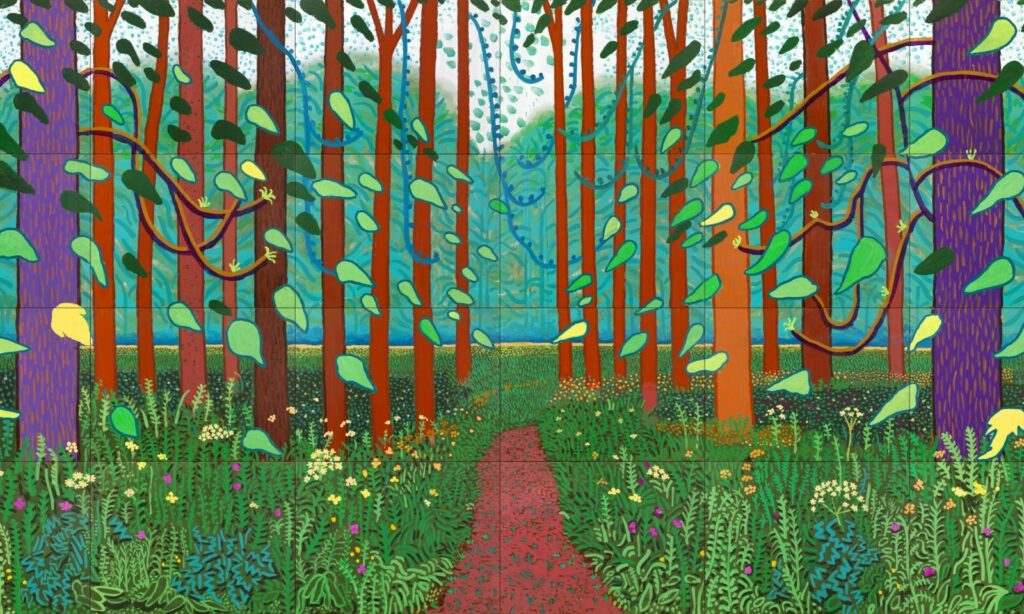 October 12, 2022 | 8 weeks |
$395.00
Read, read, read. Read everything—trash, classics, good and bad, and see how they do it. Just like a carpenter who works as an apprentice and studies the master. Read! You'll absorb it. Then write. If it's good, you'll find out." —William Faulkner (not a poet)
In poetry everything is permitted.
With only this condition of course,
You have to improve on the blank page. —Nicanor Parra (Chilean poet)
This class is about your poems. Through generative exercises and assignments, you will develop new approaches and skills within your poetry writing.
We begin writing because we love to read, so we will also spend a lot of time engaging with poems to understand how they were made. I will share weekly readings for us to read and discuss via our Wet Ink course platform: poems and essays on poetry by Frank O'Hara, Jill McDonough, Tony Hoagland, Natalie Diaz, James Wright, Mary Oliver, Claudia Rankine, Kevin Young, Li-Young Lee, Nick Flynn, Andrea Cohen, Elizabeth Bishop, Sarah Manguso, Patricia Smith, Tommy Pico, Gary Snyder, Douglas Kearney, and Mary Ruefle, among many others.
We will learn how to interpret and discuss poetry by examining different elements of craft each week: everything from sound and form to structure and metaphor. In addition, you'll produce new writing every week, so that you develop a writing process or routine that works for you.
As I share feedback on your poems, you will also offer feedback on fellow students' work. In this way, the course asks for your dedication and engagement. Furthermore, I will meet with each student at least once during our eight-week period. This is a chance for you to workshop poems with me directly, and for us to have an open-ended dialogue about poetry.
Learning and Writing Goals
In this eight week course, you will:
Develop a sustainable writing practice to extend beyond the classroom.
Understand craft elements and how they can be used to draft and revise poems.
Further a nuanced understanding of poetry.
Polish early drafts by exploring strategies for revision through workshop and class discussion.
Ultimately create, from scratch, a refined portfolio of revised poems.
Schedule
Week 1: Beginnings, Structure, & Form
Generative drafts and revision; process-based approaches to writing; structure and free forms as potential doorways into the poem.
Week 2: Fixed Forms & Setting
Meter; the poem as puzzle; fixed forms; we have the pieces, but must fit them together; familiar settings to write toward strangeness.
Week 3: Character & Voice
Understanding voice, which is like the fingerprint of a poet; identity; role of the speaker and how it differs from the poet; the poem as a wild song.
Week 4: Sound & Tone
Controlling the speed and action through sound and tone; Emily Dickinson and Walt Whitman are potential models.
Week 5: Conflict & Tension
Prose poems; the poem as a narrative vehicle; how to create tension through form.
Week 6: Image & Metaphor
Metaphor and simile; the effect of stacking images; beginning and ending poems with images; the importance of image.
Week 7: Persona & Experiments
Unconventional forms; erasure; the poem as performance; ekphrasis; cut up poems and collaboration.
Week 8: Revision
Introduce concepts of radical revision; the layers of revision; the formative One Poem, Four Ways assignment.
$395.00Enroll Now
---
Student Feedback
for

Derek JG Williams:

Working with Derek has been both a pleasure and a tremendous aid to my writing. He helped me work on a chapter for a non-fiction book I am writing; he listened well and understood what I was trying to accomplish, and then gave practical and incisive advice on how to express myself clearly and effectively. I am so lucky to have had his help and look forward to working with him on writing in other genres as well. Elizabeth Ferry

I greatly enjoyed working with Derek. He's deeply informed about the contemporary poetry scene and teaches in a sensitive and supportive way. He'll patiently lead students step by step through the assumptions they make in writing their poems, and ask if those assumptions match their intentions. He'll also suggest other poets who are writing in a similar style, and show how to use their work as inspiration. I felt I learned a great deal at every session. I also like his wry sense of humor. Neil Bernstein

​I have enjoyed and learned so much from my sessions with Derek. During them, we talk about writing as a process, as well as poems and essays on craft, and the writing life. He even encourages me to disagree with his readings and feedback. I appreciate that he focuses on my goals as a writer, and what I find compelling and specific about poetry. Derek assigns readings that inform how I understand my own writing. They feel necessary. He is experienced, knowledgeable, insightful, flexible, and perceptive. Since I started meeting with Derek, my poetry has opened-up and expanded. It has grown more complex and creative—closer to what I want to be writing. Elizabeth Steinglass

I have worked with Derek numerous times on a variety of projects ranging from free verse poetry to lyrical children's book manuscripts. Derek's one-on-one sessions are concise and informative. I appreciate his inquiry-based critique style. He seeks to understand the intent behind my writing before offering suggestions and feedback. His questions about my work are thought-provoking and get me thinking about my manuscript in a new light; serving to improve and strengthen my work. Our sessions are collaborative and welcoming in nature. I leave each session with a plethora of verbal notes as well as written feedback and resources.

​Through working with Derek, I have learned more about the writing industry and technicalities of poetry such as meter, syntax, assonance, and structure. This knowledge has helped me refine my voice as a lyrical picture book author-illustrator. I'm so glad I found Derek. I know I am a better writer because of him. Amanda Davis

Working with Derek in our one-on-one sessions has greatly improved my writing. His constructive feedback has helped me to sharpen my work. He always has helpful suggestions regarding both form and substance, and also provides thoughtful prompts which have driven my creativity. The readings he suggests have been interesting and thought-provoking, and always related in some manner to my own work. I always leave these coaching sessions feeling inspired and motivated! Lacey Perkins-Kelly