*Private Class | The Art of Storytelling
with Gloria Kempton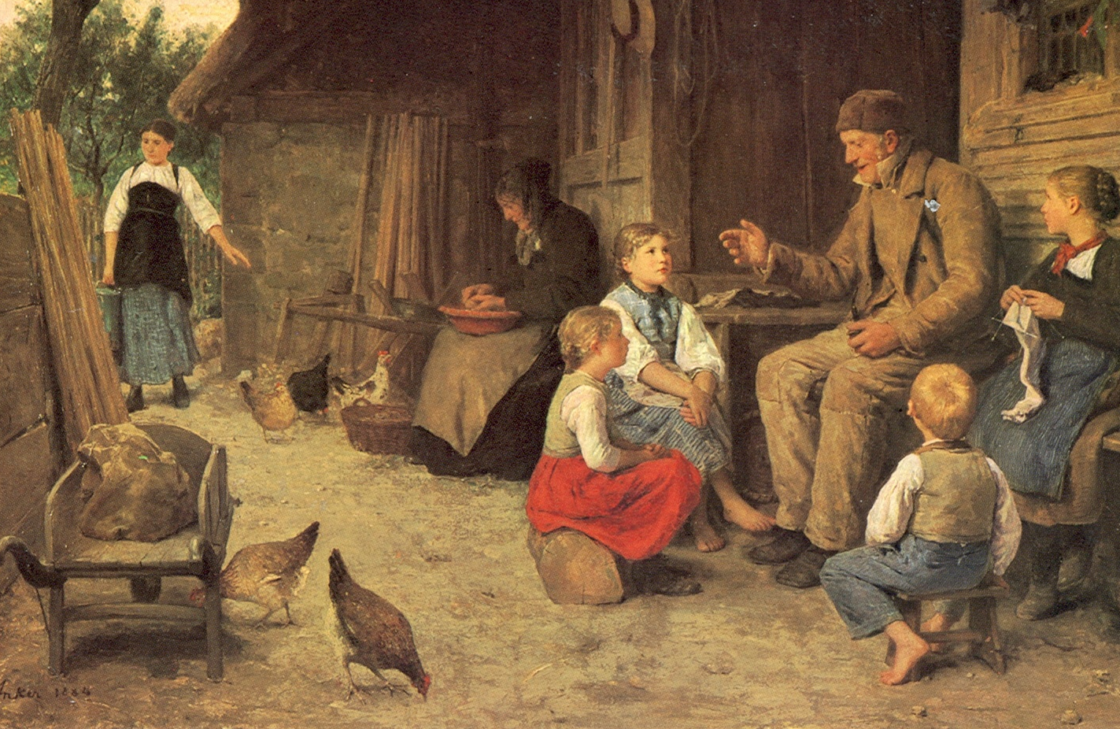 Private Course, Text-Based
Have you ever wondered about that almost magical ability that some writers seem to have to weave tales of romance, adventure, suspense, comedy, and/or horror? Whether writing fiction or memoir, these writers know how to connect with their readers so as to cause their spines to tingle, their hearts to stop, their minds to expand, their fantasies to soar, and their bellies to rock with laughter.
Is this ability a gift? Or can any writer learn to create these kinds of stories?
In this workshop, we approach storytelling as an art form that you can learn if you're willing to surrender your misconceptions about what makes a good story. Some of you may think it's all about voice. Others would swear that it's about a plot that moves. This is misconception #1. The truth is it's about both—voice and structure.
We will break the art of storytelling down into practical techniques and strategies that will work like magic when applied to the page, but which will be invisible to the reader. You'll learn how to put your creative ideas into a form, whether your stories fit more naturally into fiction or nonfiction, how to find the most effective voice and/or viewpoint, how to craft suspenseful scenes so that they move a story forward, how to create story people with real emotions so that readers will care about them, how to structure a story, and finally how to connect with your reader.
Gloria is a remarkable, caring, dedicated writing coach.
—Patricia Casey
Course Outline
Week One: Finding, Sorting, and Focusing your Story Ideas
Where to find ideas; sorting through ideas to find the best ones; story starters; how you start your stories; whether to write fiction or nonfiction; crafting your theme so as to focus your story.
Assignment: To come up with one to three ideas and explore those ideas, using a list of criteria to be provided.
Week Two: Structuring the Plot and Scenes /Creating the Setting
Outlining your story; choosing and exploring your setting; crafting scenes that move the story's action; writing interesting scene sequels that connect your scenes.
Assignment: To outline your story, using the scene/sequel structure.
Week Three: Allowing Organic Voice and Viewpoint
Exploring all of the potential viewpoints for your story: choosing the only viewpoint approach for the story you want to tell; discovering your voice.
Assignment: To choose two viewpoints and write a brief scene using each one
Week Four: Creating Your Cast of Characters and their Dialogue
Creating your cast of characters—real or fictional; creating realistic protagonists and antagonists; telling your truth about real people when they're still alive; crafting effective dialogue; developing your characters' motivation so that we believe them; where and when to use flashbacks so that they don't stop the story action.
Assignment: To create your cast of characters and write a brief description of each; to write a more in-depth profile/scene (dialogue) of your protagonist and antagonist
Week Five: Exploring Your Characters' Emotions
Exploring the depth of human emotions for your characters; using the Enneagram to show the differences in character motivations; developing humorous characters for the comedic story; creating the emotion to fit the various story types; horror, romance, sci-fi/fantasy, action adventure, suspense thriller, mystery, mainstream, literary, and young adult.
Assignment: To write a scene of motivation from your protagonist's point of view, determined by the type of story you've chosen to write
Week Six: Using Suspense and Tension to Surprise the Reader
Building the suspense in your story; tips for heightening the tension; pacing your story so that it ebbs and flows in a natural way, surprising your reader.
Assignment: To write a brief scene of action that includes both tension and suspense
Week Seven: Putting the Elements Together/The Opening Scene
Putting all of the elements of storytelling together so as to create a work of art; how to know when a story is working or not; what to look for when trying to fix a story that's not working.
Assignment: To write the opening scene/chapter of your story, whether novel, short story, or memoir
Week Eight: Crafting the Query Letter and Marketing your Story
The power of story to connect with readers; final charge for the confirmed storyteller; marketing your story to the right audience.
Assignment: To write a query letter and your intention for your writing, going forward
$595.00Enroll Now
---
Student Comments
Student Feedback for Gloria Kempton:
I loved working with Gloria. She is very positive, encouraging, and thorough in her evaluations of our writing. Her feedback is excellent and her assignments really make you think. I cannot say enough good things about Gloria.The class was great! It was a wonderful experience! Janna Brock
I can't say enough about Gloria as a teacher. Her feedback is always so in-depth and full of questions to help me to think deeper about my story, character and plot. She was very responsive and timely with any questions and I felt encouraged while challenged the entire time. Michele Davidson
I was very happy with the content and the assignments. The class exceeded my expectations in every way. I found the deadlines, word limits and others feedback invaluable. I found out a lot about myself and the type of writing I want to continue. Gloria was a great teacher who gave a lot of feedback. How she keeps everything straight I'll never know. Her sense of humor and the way she evaluated assignments made me very comfortable. I had never shared my writing with anyone before and she made me feel very much at ease. Her feedback was helpful and specific as to what I needed to do as a writer to make my work better. Catherine Turner
The course went by quickly. I have gained helpful knowledge about the craft of writing. I'm grateful for that! I felt a lot of time and thought went into our teacher's remarks, guidance, and encouragement on each assignment. I am still re-reading her notes to learn as much as I can from her! Shirley Woods
Gloria encourages participation with all her students and we gain from each others' experiences. After decades of taking courses, Gloria has proven, with three consecutive courses, that she is the best writing instructor for me. Patricia Casey
Gloria's feedback was vital. She was helpful and gave thoughtful responses. She asked questions and knew how to best elaborate on topics when asked. Her lectures were easy to understand and thought-provoking. Rose Neff
Wow! Gloria is clearly an expert in her field and I feel fortunate that she chose to share her knowledge with other writers. Her mentoring and guidance was very impactful to me. I learned how powerful voice and perspective can be in shaping a story and her precise feedback was very actionable. I look forward to learning more from Gloria. Bonnie Bittman
Gloria did an excellent and thoughtful job through her critiques of my writing each week. Exploring the different genre available and their various structures was invaluable to me as I seek to grow in my writing. Her tips and encouragement helped me focus on the kind of writing it might be best for me to pursue going forward. Gloria was also personable, taking time to interact with each student, and most of all, I found her encouraging! Thanks Gloria! Ray Cureton
Gloria was terrific as an instructor. I didn't know what to expect since this was the first time I had ever taken a writing course on the net. Gloria's critiques on all of our work was timely, thoughtful, so on the mark it was scary at times-She was always so encouraging yet her comments never seemed condescending or false. Frankly, I was very surprised at how much Gloria provided in the way of written feedback as well as taking the time to answer questions from class members and participate in email exchanges-conversations. While it may sound odd, given this was a virtual course, Gloria was not only an excellent instructor, critic and supporter, she was gracious in the amount of attention she devoted to the group. Jan Smith
First I want to say that I loved Gloria. She really helped me to open my eyes and realize that becoming a writer or at least trying wasn't quite as scary as I thought it would be. Carly Young
Excellent. The lecture material was concise and relevant. The assignments were challenging and instructive. [Gloria was] very good. Excellent critique style. Wonderful attention to detail in review of our assignments. Encouraging and constructive. Judy Schreiner
Gloria has a great style and combines positive constructive feedback with personal and personable exchanges that challenge while growing your confidence. I am considering other courses as this was such a good experience. Ann Wright
YES!! It was a great experience with a wonderful writing coach. I felt challenged and excited to log in on Mondays and read the lecture and start writing the assignment. There was a great mix of different writing genres, so for those of us "Starting to Write" we were able to try a lot and maybe, hopefully, settle on one we would like to continue. Gloria is wonderfully smart, funny, encouraging, thought-provoking, just all around great. Her comments/critiques/reviews were amazing -- as a student you could tell that she really put time and energy into what she was doing. With an online class, you can loose the human connection, but I feel very connected to Gloria, I would take another class from her anytime! Anna Reorda
Very happy. This was the first writing class that I have taken so don't have anything else to compare it too, but I thought the lessons fit perfectly with my lack of experience. Gloria was excellent. Did a very nice job of reviewing our work, giving us encouragement along with constructive criticism. Gary Gustafson
Gloria was a fantastic teacher. She inspired me to find the desire to keep writing. She also led me into a new way of thinking about my writing and what I was capable of doing. I would definitely recommend these classes to others. In fact I have given your website out to two others so far. I will be taking another class with you in the near future. I'd like to thank you for being there on the web. Connie Wojtyna
Gloria gives amazing feedback. Very positive, yet not afraid to critique and point out weaknesses. I would definitely recommend the class to a friend. I am already taking another of Gloria's classes. Ann Barnett
Gloria Kempton has provided some of the best advice I've ever received on how to achieve more psychological depth in my fictional characters, and also how to investigate my own shadows. She gave excellent advice and feedback. Brownwen Jones
I'm happy to say that I was delighted with the course content, the assignments, and the instructor. Gloria's lecture material and feedback on assignments were very effective in drawing me to a conclusion as to what my writing niche(s) might be. The course met all of its objectives. Michael Tully
Gloria was well organized and and as thorough as could be hoped for. I thought her ability to offer critiques that were both positive and instructive was masterful. The lessons plans and lectures were very instructive and I will be referring to them often. Geoff Tobiasson
[Gloria's] critiques were thoughtful, elaborate, and helpful. She also added a personal touch and was really approachable during the entire class. Michael Ehler
Before signing up for this class, I looked over feedback from previous students of Gloria Kempton. All reviews said that she took a personal interest in her students, and I was not disappointed. She has a knack for meeting students right where they are, and gave constructive criticism with kindness and humor. She also recommended a couple of books that Writer's Digest had published for outside reading; I checked them both out of our public library and they were helpful. Lori Peardon
This was my first class, so I wasn't sure what to expect, but I found the lessons challenging but "doable." They certainly stretched me a bit, which is what I was looking for. Gloria seemed friendly and fair, and offered helpful feedback. I was happy to have such a positive/encouraging person reviewing my work, and it helped me to stick with it. Arnold Doyle
Gloria was just the person I needed to help me with my writing, make constructive suggestions and give sound advice to us budding writers. I'll certainly recommend your courses. Thank you for a very well organized and interesting online course. John Harper  
The lessons were very informative. The sequence led me through the process of creating a story (i.e., a first draft) --something I had not done before. I learned a lot. I think I could take the class again and learn it a second time! Gloria gave excellent, very personal critiques with suggestions on how to make use of them as we moved on to the next lesson. She was helpful, sympathetic, and encouraging when one class member encountered unavoidable computer & personal problems. [With Writers.com] I've never been without a class I wanted to take. Marge Osborn
This [The Hero's Journey for Storytellers] was the best writing class I've ever taken. Second best was Gloria's Shadow Writing class. Gloria is the best writing teacher I have had. She is wholeheartedly committed to helping her students. Antoinette Armocida
The specific prompts helped me to focus on things I needed to work on. Gloria is helpful and insightful. She is very experienced and explained concepts well. Amelia Wood
Having a mentor like Gloria launched me into a whole new career. I have now published over 100 articles and 3 books, teach writing seminars, and landed a position in the editorial department at a publishing company. Karan Gleason
The class gave me a whole new and satisfying direction in my writing. I don't think I could have gotten there without this class. I now know what I want to focus on and I am so happy… Gloria is a star. A great teacher and a nice person. She really knows her stuff and presented it in a way that kept me enthusiastic and motivated… Offer more classes by Gloria! Justine Owen
Gloria offered specific suggestions and brainstormed with me frequently without suggesting that I conform to her style. I can honestly say that I came away encouraged and motivated after every contact. Dudley Delffs
The long winding road to publishing my initial manuscripts were shortened after attending Gloria's classes. I exceeded my goals by publishing 30 articles my first year! Christina Carrigan
I was very pleased with both the content of the class and with the expertise and sensitivity of the instructor, Gloria Kempton… Gloria's classes were very well thought out and organized. She presented the written lectures in an easy to understand format, and included questions designed to provoke thought and insight for her students. She showed a personal, genuine interest in each one of us, and was always willing to help us in our writing efforts. Her commentaries on our work were tactful, always offering positive guidance, and full of "atta boys" that we all need. She made us "feel like writers" from day one… Again, I was very pleased with the entire experience with taking a class through Writers on the Net. The format is so easy to use, and is ideal for those of us trying squeeze writing classes in between work and family obligations. Even though the idea of an internet class provides a degree of anonymity, I very much felt like a part of a "class", and the names on my inbox indeed became friends after the eight weeks together. I came away from the class with definite improved skills, and the determination to continue with my writing efforts. Thank you for making this avenue of study possible! Candy Calvert
I was very impressed with the format of the class and the subject matter… Gloria is an excellent instructor and uses this medium well. I felt she gave us enough information to provide a well rounded perspective, to encourage us to think – and not become overwhelmed. The assignments were diverse enough to challenge us and keep us focused on the process of "Discovering our Niche". She was able to effectively project her personality across the miles, develop relationships with us, and empower us with a belief in our own writing abilities. Somehow, she was able to diplomatically walk the fine line of fairly critiquing our work and at the same time, keeping us motivated… I am telling my new writer friends about Writers.com. Gloria encouraged us to get involved with other writers groups, which I am now doing — and spreading the word about how great you are!… I look forward to another class — well worth the investment in time and money. Carole Borah
I really enjoyed the class and Gloria was GREAT!!! Taught me a lot about writing and a lot about myself… I never thought that I could write and I have found an inner voice that I never knew that I had… You have an excellent platform and excellent teachers (and the price is good. too). I have looked into other programs that cost twice to three times as much and I doubt that they can be that much better… Thanks a bunch Gloria… you are great!!!… Thanks for being there… it has opened up a whole new arena for me…. to the good… and I now realize I not only "don't" want to go back to where I was…. I cannot. Jena Johler
[Gloria] is amazingly insightful and encouraging without holding back the needed criticism. Joe Plemon
Discovering your writing niche" proved to be very beneficial. Each of the assignments were appropriately linked to the corresponding lesson. At the completion of each assignment I was left with a definite feel for what I liked or didn't like to write. I was very happy with the content and the manner in which it was presented. Gloria Kempton did a fine job teaching. Connie Ong
I just finished a class with Gloria Kempton. She has been an excellent writing coach; I've learned so much in such a short time. I appreciate her thorough critiques of my work, and her suggestions were straightforward and easy to follow. Most importantly, she did two things no other instructor has done so far. First, she made us stick to the guidelines she set for the assignment. That was great! What better way to get us ready for the world of publication than to make us work like writers! Finally, she taught us the basics of HOW to market our work. As I said, I've taken five of your courses. Gloria's class (for the amount of time we had), ranked up there with my graduate level writing classes. I am so grateful to have been her student. I look forward to taking future classes with Writers.com. Linda Kulp